Novuna Business Finance is part of the Mitsubishi group. If you're unfamiliar with the name, you may be aware of the brand's former identity – Hitachi Capital. The business offered financial services under the Hitachi banner for 30 years before rebranding in early 2022. The moniker may have changed, but how does the service level compare to rival providers of business investment finance?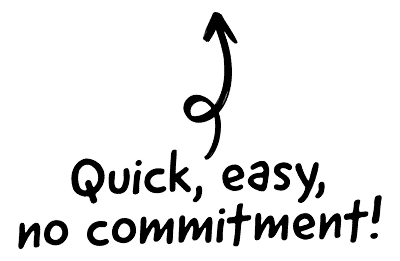 Popular business banking options compared

Co-Op Business Banking
✓ Business Current Account
✓ Online, App & High Street Banking
✓ Quick & Easy Application Process


HSBC Business Banking
✓ Business Current Account
✓ In-Branch, Online & App Banking
✓ FSCS Protected


Metro Business Banking
✓ Business Current Account
✓ High Street Presence
✓ FSCS Protected


Mettle Business Banking
✓ Business Bank Account
✓ Online & App
✓ Quick & Easy Application Process


Monzo Business Banking
✓ Business Current Account
✓ Dedicated mobile app experience
✓ FSCS Protected


Tide Business Bank Accounts
✓ Free, Plus, or Pro Account
✓ iOS & Android Mobile App
✓ Upload & Auto-Match Receipts


Virgin Money
✓ Business M Account
✓ In-Store, Online & App Banking
✓ Insights & Forecasting Platform

What services does Novuna Business Finance offer?
Novuna Business Finance is a B2B lender, connecting companies willing to offer financial support to each other – typically in the form of assisting with invoice payments to keep cash flow running. The most popular funding options for this lender are:
Invoice financing
The amount owed on any outstanding invoices, up to a value of 90p on every pound, will be released by lender. They will then take on responsibility for receiving the funds due from the customer.

The CRM platform to grow your business
Great for entrepreneurs
Powerful data analytics
Manage sales and data

Seamlessly connect data, teams, and customers
Cutting-edge marketing
Ideal for teams or solo use
Measure sales conversions

Powerful web builder and advanced business tools
Great for startups
Powerful web page builder
E-commerce available

Supercharged content planning
Great for marketing
Better than lists or sheets
Manage social media

Create a new website in 10 minutes. Easy.
Launch your website fast
Powerful data intuitive
No coding skills needed
A company may offer you £9,000 of financing on a £10,000 invoice. They will then notify the customer that they will collect the funds on your behalf. Upon settlement of the invoice, the lender will release the remaining £1,000 to you, minus a fee for their services.
Invoice discounting
A confidential form of invoice financing. A lender will release a set amount of an invoice that is unpaid, providing your company with a cash advance while you wait for the full sum to be deposited. Your customer will be unaware that you have involved a third party in the transaction. For example, you may be offered a £5,000 advance on a £10,000 invoice. When your customer settles their invoice, you can repay this £5,000, plus interest.
Invoice factoring
Essentially a debt collection arrangement. A third party will purchase any outstanding invoices at a discount and take over the accounts receivable, ensuring that you no longer need to chase for payment.
You may prefer to sell an outstanding £10,000 invoice for £7,000 and have that sum in your company bank amount immediately. This concludes the transaction as far as you are concerned. Your business no longer needs to chase the invoice or factor it into your credit control, cutting down on administration and uncertainty.
Invoice factoring is also a form of risk management. If the customer does not pay their invoice, you have only lost £3,000 rather than the full £10,000. The invoice factoring company needs to swallow the £7,000 loss.
What can I use funding from Novuna Business Finance for?
Novuna Business Finance will allow you to borrow funds for an array of reasons. This lender specialises in supporting SMEs that need to bolster their cash flow to keep the lights on and ensure that any teething problems or short-term financial difficulties do not become overwhelming.
Will I be eligible to borrow from Novuna Business Finance?
Your business needs a minimum turnover of £50,000 to qualify for lending through Novuna Business Finance. This trade must be exclusively B2B – this lender will not work with a company that bills the consumer directly, so it's unsuitable for a retail model. Look at 365 Business Finance if that is your client base.
You will be welcome to apply for funding if your venture is comparatively new, as each application will be reviewed on its individual merits. However, a company that has been trading for less than likely two years is likelier to be approved for borrowing if you can secure the loan against a personal asset, such as a property.
How do I apply for a loan from Novuna Business Finance?
Telephone is the easiest way to make contact with Novuna and get the ball rolling on a finance agreement. Call 0808 258 1357 between 8.45am and 5.15 and select Option 1 as a new customer. You will quickly be connected with somebody that can help.
What are the advantages of borrowing from Novuna Business Finance?
Novuna offers a wide array of different lending streams, so your business is likely to find a form of borrowing that suits your needs if you meet the appropriate criteria.
Mitsubishi, owners of Novuna, is a major brand with plenty of financial backing and a steady reputation in the industry.
The ability to borrow against outstanding invoices is an easy way to keep on top of a business P&L column – you won't be taking out a substantial lump sum in the potentially unfulfilled hope that you will be able to pay it back.
What are the drawbacks of borrowing from Novuna Business Finance?
Novuna Business Finance, and its former identity Hitachi Capital, are both more readily associated with consumer finance than business-related borrowing. You may be more comfortable approaching a lender with a greater presence in the business finance sector.
This business will only work with companies that invoice other businesses. A company that sells direct to consumer will not be approved for borrowing.
What fees and charges are associated with borrowing from Novuna Business Finance?
Invoice financing is the most cost-effective way to take advantage of funding through this lender. Use the official invoice finance calculator to get an idea of how much you will need to pay to take advantage of Novuna's financing options.
Let's imagine that you run a business with a turnover of £50,000 per year – remember, this is the minimum amount permitted to qualify for financing through this lender – and it takes around 60 days for each customer invoice to clear. This table gives an idea of how much you can release, and what it will cost you.
| Percentage released | Advance released | Cost to your business |
| --- | --- | --- |
| 10% | £5,000 per year | £1,795 per year |
| 25% | £12,500 per year | £1,863 per year |
| 50% | £25,000 per year | £1,976 per year |
| 75% | £37,500 per year | £2,089 per year |
| 90% | £45,000 per year | £2,157 per year |
Novuna fees and charges for invoice financing
As you can see, your business may benefit from taking an "in for a penny, in for a pound" approach. The difference between releasing the majority of your invoice is not drastically different from the bare minimum.
What is Novuna Business Finance's reputation among other customers?
This is a mixed bag. Novuna Business Finance traded under the moniker Hitachi Capital for years, and that business has a TrustPilot profile with a score of 3.9 from 5, collated from 548 reviews. This is considered Great by TrustPilot. Since the name change, however, Novuna has a new profile with a little under a thousand reviews, ranking as Poor with 2.6 from 5.
Now, the big caveat is that both of these profiles are for the personal lending arm of this business. This will always be likelier to lead to disgruntled customer experiences. However, it's likely that Novuna will run into potential issues with customer service as third parties will be involved in the transaction. Approach with due caution.
Summary
If you're a small business worried about how you will meet financial obligations when it takes clients a long time to clear invoices, Novuna Business Finance – neé Hitachi Capital – offers a variety of solutions that may help keep your company in the black. Do consider if B2B lending is the best use of your borrowing capacity, though. Some businesses may benefit from a more traditional approach.