For UK businesses looking to streamline their payroll and HR processes, numerous solutions are available. One popular choice is PayEscape, an online payroll and HR software provider. This article will delve into the features, fees, pros, and cons of PayEscape to help you determine if it's the right fit for your business.
Compare prices for payroll & HR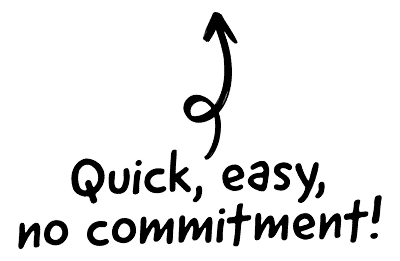 What is PayEscape?
Founded in 2006, PayEscape is a UK-based company offering cloud-based payroll and HR solutions.
Aimed at providing businesses with an efficient, user-friendly, and integrated approach to managing employee salaries, benefits, and other HR functions, PayEscape has grown in popularity among small to medium-sized businesses.

The CRM platform to grow your business
Great for entrepreneurs
Powerful data analytics
Manage sales and data

Seamlessly connect data, teams, and customers
Cutting-edge marketing
Ideal for teams or solo use
Measure sales conversions

Powerful web builder and advanced business tools
Great for startups
Powerful web page builder
E-commerce available

Supercharged content planning
Great for marketing
Better than lists or sheets
Manage social media

Create a new website in 10 minutes. Easy.
Launch your website fast
Powerful data intuitive
No coding skills needed
Features
Cloud-based payroll processing: With real-time processing and automation capabilities, businesses can easily handle weekly, fortnightly, four-weekly, and monthly pay runs.
HR management: Offers tools for handling holidays, absences, performance management, and employee records.
Auto enrolment: Helps businesses remain compliant with the UK's workplace pension regulations.
Reporting: Provides detailed reporting and analysis, enabling businesses to make informed decisions.
Employee self-service: Allows employees to access their payslips, P60s, and P45s, and to update personal details.
Integration: Can be integrated with popular accounting software like Xero, Quickbooks, and more.
PayEscape fees
PayEscape's fee structure can vary based on the specific needs of the business.
Generally, they have a tiered pricing model based on the number of employees.
It's advisable to get a custom quote for a clearer understanding of the costs.
Pros of using PayEscape
Efficiency: Automated payroll processing reduces the chances of errors and time spent on manual calculations.
Accessibility: Being cloud-based means users can access the system anytime, anywhere, provided they have internet connectivity.
Integration with accounting tools: Direct integration with accounting software streamlines financial workflows.
Compliance: Helps ensure businesses stay compliant with UK tax and pension regulations.
Customer support: Many users commend Payescape's customer support, which is UK-based and known for its responsiveness.
Cons of using PayEscape
Learning curve: Like any software, there might be an initial learning curve for users unfamiliar with payroll systems.
Cost: For very small businesses or start-ups, the fees might seem steep compared to other basic payroll solutions.
Limited advanced HR features: While Payescape covers a wide range of HR tasks, some businesses might find it lacking in terms of advanced HR analytics and tools.
PayEscape reviews
While software features and cost are crucial, understanding how other users feel about a platform can provide invaluable insights. Here's a brief snapshot of online reviews for PayEscape from various platforms:
1. User-friendliness
A common thread among many reviews is the platform's intuitive design. Both business owners and HR personnel find the user interface clean and easy to navigate, especially when running regular payrolls or updating employee details.
2. Customer support
One of PayEscape's standout features, as per multiple users, is its exceptional customer support. The UK-based support team is often lauded for its responsiveness, understanding of the software, and patience in addressing queries.
3. Integration capabilities
Several small to medium businesses appreciated the seamless integration of PayEscape with other accounting and HR tools they use, highlighting the time saved in financial workflows.
4. Comprehensive reporting
Users have mentioned the detailed reporting and analysis tools as a boon, allowing them to make more informed business decisions.
5. Areas for improvement
While many reviews are positive, some users pointed out areas where PayEscape could improve. Some felt the software could benefit from more advanced HR features. Others mentioned occasional glitches, though these seem to be sporadic and not a common problem.
6. Trustworthiness and compliance
Several reviews stressed the reliability of PayEscape in ensuring compliance with UK tax and pension regulations. For businesses, this has been a significant weight off their shoulders, knowing they are adhering to legal requirements.
Overall rating
4.5 out of 5 (based on a weighted average from various platforms)
In summary, while PayEscape is generally well-received in the market, potential users should always consider the specific needs of their business. Reading comprehensive reviews on platforms like Trustpilot, G2 Crowd, or Capterra can provide a deeper understanding of user experiences.
Note: The above summary is a general representation and might not reflect the current sentiment or specific reviews. Always refer to specific review sites for the most up-to-date and detailed user feedback.
Conclusion
PayEscape offers a robust solution for businesses in the UK seeking to optimise their payroll and HR processes.
With a blend of essential features and a user-friendly interface, it's a strong contender in the payroll software market.
However, as with any investment, businesses should weigh the pros and cons against their specific needs and budget constraints.
FAQ for PayEscape
What is PayEscape and how does it benefit businesses?
PayEscape is a UK-based cloud payroll and HR solution designed to streamline the management of employee salaries, benefits, and other HR processes, providing businesses with efficient, automated tools.
How does PayEscape differ from other payroll solutions?
PayEscape sets itself apart with its cloud-based platform, easy integration with popular accounting tools, and strong customer support.
Can I integrate PayEscape with my existing accounting software?
Yes, PayEscape offers integration capabilities with several popular accounting tools like Xero, Quickbooks, and others.
How secure is the data on PayEscape?
PayEscape emphasises strong security protocols, including encryption and regular audits, to ensure user data remains protected.
Does PayEscape provide training or tutorials for new users?
Yes, PayEscape often offers training sessions, webinars, and tutorials to help new users get accustomed to the platform.
How does PayEscape handle UK tax and pension regulations?
PayEscape has built-in features to ensure compliance with UK tax and pension regulations, automatically updating any changes to remain current.
Is PayEscape suitable for small businesses or startups?
Yes, PayEscape caters to businesses of all sizes, though very small businesses might need to evaluate if the costs align with their budget.
How often does PayEscape update its software?
PayEscape regularly updates its software to incorporate new features, ensure compliance, and address any technical issues.
Does PayEscape offer any employee self-service tools?
Indeed, PayEscape provides an employee self-service portal where employees can access payslips, update personal details, and more.
Can I run multiple pay frequencies with PayEscape?
Yes, with PayEscape, businesses can handle weekly, fortnightly, four-weekly, and monthly pay runs.
Is there a mobile app version of PayEscape for on-the-go access?
While PayEscape is optimised for desktop use, its cloud-based nature means you can access it via mobile browsers, though there might be differences in user experience.
How do PayEscape's fees compare with other payroll solutions?
PayEscape's fees are generally competitive and are tiered based on the number of employees, but it's always a good idea to request a custom quote and compare with other providers.
What kind of support does PayEscape offer its users?
PayEscape offers UK-based customer support, providing assistance through phone, email, and online chat.
How user-friendly is the PayEscape platform?
Most reviews indicate that PayEscape is user-friendly, with an intuitive interface that reduces the learning curve.
Can PayEscape handle international payroll?
PayEscape is primarily designed for UK businesses, so if you have complex international payroll needs, it's recommended to reach out to their support team for clarity.
Does PayEscape support auto-enrolment for pensions?
Yes, one of PayEscape's features is auto-enrolment support, helping businesses stay compliant with the UK's workplace pension regulations.
How does PayEscape handle data backups?
PayEscape conducts regular data backups to ensure user data is safe and can be recovered in case of any unforeseen issues.
Can I get a demo of PayEscape before committing?
Most often, PayEscape does offer demos or trial periods for potential users to get a feel for the platform before making a commitment.
What do users generally say about PayEscape in reviews?
While individual reviews can vary, many users appreciate PayEscape's user-friendliness, integration capabilities, and responsive customer support.
Is there a long-term contract required with PayEscape?
The terms can vary based on the business's specific needs, but PayEscape often provides flexibility in contract durations. It's best to discuss this directly with their sales or support teams.