Choosing a phone system for your small business is a decision that takes thought. It needs to scale and be reliable, as well as offering all the functions you want it to. And that means understanding PBX, PABX and IPBX phone systems. Which is which? And which is best?
Compare prices for office phone systems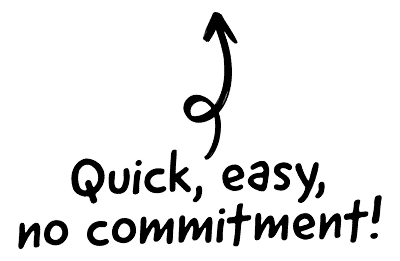 With a phone line installed or a VoIP system in place, you may be interested in a system that allows you to transfer calls quickly and easily from one phone to another. If this is the case, you'll be interested in a phone system called an exchange.
What is PBX?
PBX stands for private branch exchange. It is a telephone system within an organisation or company that allows users to switch calls between internal phones, whilst allowing other users to use share a certain number of external phone lines. With this system, when one user is on the phone, whether that is an internal or external phone call, there are phone lines available to other users.

The CRM platform to grow your business
Great for entrepreneurs
Powerful data analytics
Manage sales and data

Seamlessly connect data, teams, and customers
Cutting-edge marketing
Ideal for teams or solo use
Measure sales conversions

Powerful web builder and advanced business tools
Great for startups
Powerful web page builder
E-commerce available

Supercharged content planning
Great for marketing
Better than lists or sheets
Manage social media

Create a new website in 10 minutes. Easy.
Launch your website fast
Powerful data intuitive
No coding skills needed
This type of system is now commonly referred to as PABX – private automatic branch exchange. PBX systems, in their simplest form, needed at least one person to operate the system, that is answer the phone and transfer calls between handsets.
With PABX systems, there is an additional control box that controls the system's functionalities. It is often the case that this box must be plugged into an external PC or laptop, complete with a specific piece of software. PABX is increasingly used with VoIP too.
What are the advantages of a PBX system?
Using a PBX system in your small business will bring many benefits:
Internal communications – you may not realise it, but without an internal PBX system when you call another phone in your building, it is re-routed via the public exchange. With a PBX system, the call doesn't need to go outside of the building making it more manageable and budget-friendly.
Centralised control – this kind of phone system for a small business is ideal because it allows for centralised control. Effectively, this means that all the calls coming into your business come through one number. That means you don't have to have more than one phone line (expensive) and more than one number for your business. And when calls do come in, it doesn't take up your whole system meaning that other employees can still make calls.
Automation – you may have heard when calling another company, a range of options e.g. dial 1 to place an order, dial 2 to track your order etc. This is automation afforded by a PBX system. It frees someone from receptionist duties. You can also opt for a system that allows users to enter an extension number directly.
Call routing – this type of system also allows flexibility in terms of call routing too. For example, you could be waiting for an important call but need to attend a meeting away from your desk. With a PBX system, you can simply re-route your phone extension through to another room.
Variable access – with the PBX software, you can set up different levels of access to different extensions.
Cost monitoring – this system also keeps a log of all incoming and outgoing calls. Being able to monitor outgoing calls, you can see how much you are spending on phone calls.
Impressions – many customers are familiar with a PBX system although they may not know it! And so when they call your business, hearing different options for how their call will be handled will be second nature, improving their impression of your business.
Integrates with VoIP – the latest PBX systems can be integrated with VoIP. Calls come through to handsets on desks in offices but without going through a telephone network.
Maintenance-free – this type of system is simple and easy to use and is also just as easy and simple to install and maintain. And because it is easy to maintain, there is no expensive downtime or engineers to pay for.
Hosted PBX features – cloud-based PBX services are known as hosted PBX and come with a whole host of features that the team of a small business would find useful. This includes, for example, re-routing calls from the 'landline' number to mobiles so if the team is out of the office at a trade show, for example, important calls are not missed.
As a small business, you'll need to understand just what this system can bring to your business. As well as many benefits, there are drawbacks to consider. It may be that a PBX or PABX system will be expensive but to counter that argument, it is a worthwhile business investment that will continue to give you returns for some time to come. In the case of a PABX system, you may also need an expert technician to install and maintain it, so that it continues to run smoothly.
PBX and PABX systems explained
There are within the branches of PBX and PABX two different systems from which to choose:
Hosted PBX – this is where a provider hosts the PBX at their exchange or location, offering your business access via the cloud. Generally, there are no setup costs or installation fees.
On-premise PBX – this system is hosted on your premises. What this means is higher setup costs as well as the need to buy all the equipment. In the long run, it can be cheaper and gives you better control over your own system, as well as how and when it is scaled and so on. A small business can use a traditional PBX phone system when using analogue phone lines. That said, the traditional phone line as we know it could be a thing of the past.
PBX system providers and pricing
The cost of installing or setting up a PBX system depends on whether you are opting for an on-premises system or hosted, also known as VoIP or cloud-based PBX systems.
In terms of an on-site system, this is ideal if, as a small business, you can withstand a high level of upfront costs for installation as well as equipment. You'll also need to bear in mind the maintenance of such a system and how much this will cost.
The cost of a PBX system will also depend on the complexity of the system your need. For example, a call centre with a team of agents will need a system capable of handling a high volume of calls.
As a rough guide, you'll need to consider the cost of phones and equipment when pricing up a system:
| Basic PBX phone | £25 to £50 | Headset support, Speaker, Monochrome display, Contacts, Messages |
| --- | --- | --- |
| Standard PBX phone system | £50 to £100 | 100+ number phonebook, Hands-free, Caller ID, One-touch memory, 10 number redial |
| Complex or advanced PBX phone | £100+ | 100+ number phonebook, Hands-free, Caller ID, One-touch memory, 10 number redial |
When it comes to PBX provider costs, you'll find that most providers will offer 'price on application'. This is because many systems are tailored to businesses and what they need from this kind of phone system. As a small business, you'll be keen to keep costs to a minimum but without compromising on the quality and functionality of the system.
Hosted systems are scalable and flexible, although that doesn't mean as a small business you should dismiss on-premises PBX systems.
The cost of hosted or cloud PBX systems are typically calculated based on:
A per user, per monthly fee
Usage – some providers of hosted PBX offer unlimited calls whilst others offer more value or basic packages with capped minutes. Check the per minute rate if you go over this cap.
The number of users – the more user you add, the more the monthly cost will increase. That said, a hosted PBX is one that can be scaled quickly and easily (and scaled back too, if needed).
Features – the more functions and features you need the system to have the higher the cost.
Hosted PBX, however, will NOT incur:
Installation costs
Onsite equipment costs
Maintenance costs (this is taken care of by the hosting company)
On top of this, you'll need to consider equipment costs (see above PBX phone costs table) as well as the cost of a business phone number, such as a freephone 0800 number.
Provider
Pricing
Notes
RINGCENTRAL
On-premises PBX system:

Set up costs £2k

Free training, configuration and software as well as other valuable services free of charge. This package covers up to 20 employees.
Cloud-based PBX systems

All-inclusive system that is tailored to meet your exact needs

The system is pre-configured so it's literally plug-and-play
BT BUSINESS
On-premises PBX system:

From £1,400 (ex.VAT) for 5 to 2,000 users

From £3,150 (ex. VAT) for 6 to 20,000 users
You'll need to add on costs for equipment too

BT Business is a well-known and trusted telecom provided

Great customer support too
JUNO TELECOMS
POA
Offers hosted and on-premises PBX systems

Informative website with information and comparison guide so you can make your own mind up as to which is the best for your business

For on-site PBX systems, they use NEC, Unify, Wildix or Panasonic systems
ACEFONE
From £12.99 per user
Unlimited calls

70+ features ideal for creating a bespoke system for small business

30 days free when you sign up Flexible plans
CIRCLELOOP
From £15 per month unlimited calls and a range of features. Others come price individually.
A provider making a name for themselves in the competitive telecoms' marketplace Flexible packages Cloud-based PBX system
ELITE GROUP
POA
Offers a range of technical solutions for small businesses including a bespoke hosted PBX system

Offers on-premises telephone systems too

Carving out a name for itself in quality products and services as well as customer support
GAMMA
POA
An award-winning company that creates bespoke telephone systems for a range of companies and organisation of varying sizes

Complete all-in-one service and solutions

Has all the features you would expect e.g., call waiting, call diverting, messaging service etc.
YAY
From £3.49 per user, per month
From a basic to a complex system, Yay promise they can deliver it all

Contract-free plans with scalability a key component of their service Their website is also full of great information too
FAQs
What does PBX mean?
PBX is a private branch exchange. This is the system installed on-premises or hosted by a VoIP phone company that allows users to divert calls etc., answer and make calls by more than one user. It effectively 'splits' the phone line into a business into several strands which allow users to get the most from the phone system.
Why might a small business need a PBX system?
There are many reasons why a PBX system makes sense for a small business. Even with a small team, the phone line into your business can be busy. This system allows you to get more from the phone system with functions that customers have come to expect such as a greetings message and automated diverting of calls etc. A PBX system gives the impression to customers that you are a well-organised and established business, with the ability to handle their purchase well.
What's the difference between PBX and VoIP?
PBX systems were, at one time, systems that involved an external exchange. Eventually, there was the option to create a private system. Voice over Internet Phone (VoIP) is a cloud-based system that allows users to have a PBX system without the expensive setup and installation fees of a physical system.
What is SIP trunking?
SIP trunking allows a PBX network to make calls via an IP network. It allows the system to be able to control voice, video and messaging applications. 
What is IP PBX?
This is a system that connects telephone extensions to the public switched telephone network. This allows for internal communication between phones in a business. It is set up with Internet Protocol (IP) connectivity and can provide audio, video and instant messaging communication.

What is analogue PBX?
This is the traditional system that uses Plain Old Telephone Services (POTS) phones and copper wire Reliable with good voice quality, it offers the basic features associated with domestic phone service such as hold, mute, redial etc. Calls can be transferred between extensions using this system. Many predict the demise of analogue PBX in the coming decade.