Feeling a bit adventurous or curious to try something new? Perhaps you feel like letting those creative ways come out? Whatever the reason, there is absolutely nothing wrong with going solo. You may not want to become a full blown entrepreneur. Freelancing may be the route for you even if you are specialising in market research or article writing, or even a graphic designer!
Compare prices for graphic design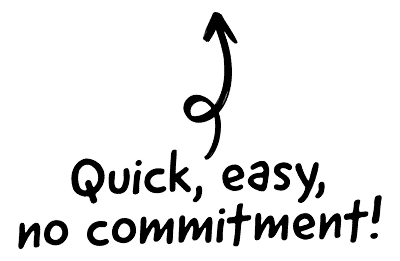 Now, are you still reading and thinking about becoming a pro freelancer?
Here's a little secret that I want to let you in on: You as a freelancer cannot go anywhere without building your personal brand. If you don't believe me, then give it a try. For those that still desire to become a pro the right way, then here's how you build a personal brand as a freelancer:

The CRM platform to grow your business
Great for entrepreneurs
Powerful data analytics
Manage sales and data

Seamlessly connect data, teams, and customers
Cutting-edge marketing
Ideal for teams or solo use
Measure sales conversions

Powerful web builder and advanced business tools
Great for startups
Powerful web page builder
E-commerce available

Supercharged content planning
Great for marketing
Better than lists or sheets
Manage social media

Create a new website in 10 minutes. Easy.
Launch your website fast
Powerful data intuitive
No coding skills needed
Use Upwork.com or Guru.com. The fees on Upwork are a bit steep especially at the beginning. However, you should start to build up your reputation there. It's an opportunity for you to bid on jobs based on your skill set and your ability to win over potential clients. Now, I have worked on Upwork for a while and was lucky enough to get some clients out of it that were awesome! As a result of those few good clients I managed to get some referrals that came to me outside of there.
Friends and Family Referrals. Nothing beats a referral. However, your friends and family usually help you out with giving you some work. It's a loca network that you can start using to get some work. One happy friend creates a domino effect called "viral word of mouth" especially if you specialise in a niche. Now, before you get too hyped up, I am not guaranteeing that it will work immediately. What I do guarantee is this is a legitimate source of work and positive client referrals.
LinkedIn Recommendations. If you're not on LinkedIn, get on it! You can connect with people whom you know or your clients. Either case, ask your clients to leave you a recommendation on LinkedIn to help you grow your business. That exposure is vital for you to build a professional network on there.
Facebook. Personally, I think LinkedIn is a 1-2 punch. You have the LinkedIn professional network, and you can build the same on Facebook especially with a professional page. It's a platform with over 1 billion users, and you may even know a few of them! Again, it's a way that you can engage your friends and get them to post positive testimonials or recommendations for your other followers to see.
Other Social Media. This is quite a complex one that deserves an article of its own. Essentially, you need to decide on the messaging you want to deliver based on your niche. For example, if you are a market researcher, then Twitter would probably suit you much better than say Pinterest. Pinterest is more for designers with specific ambitions whose audience is searching for inspiration (Pinterest is similar to Google in terms of its search engine and SEO possibilities).
Website. I think this is one of the key foundations. It's not expensive at all, but if you want to go cheap then get WordPress for free. Bear in mind that WordPress can shutdown your free website and give the domain to someone else. Personally, I think it's worth buying the domain and hosting it Bluehost, Siteground, or any other. I use Site Ground and it works well for me. Plus, if you are not an internet, website design guru like me then you can use a nice skin to start out.
Blogging. Get to it! You need to run that blog of your website or even Medium. It helps you create a following. Remember, you need to tell a story, and it should be unique. You achieve uniqueness with correct grammar, simple sentences, and value-add content targeted for your audience. You have to pinpoint exactly who that audience is to ensure what you've done is correct. Once you reach that, then you are doing well. Blogging should remain regular to be effective.
Finally, the last one is perseverance. You need it to go anywhere and to drive you forward. It's your inspiration to build your personal brand.
Of course you need the personal brand to get your name out, but you need that will-power to keep you running. I think if you've made the choice to go pro and make this your life, or at least, for the near, foreseeable future, then you got to get it. You can't go back nor why would you want to do that?
Key Takeaway: Freelancers need personal branding to get anywhere. There are a number of ways to do it with the majority of the brand building coming from referrals either from friends and family, or on LinkedIn or Facebook. Either way, you need to be authentic in what you do to create value-add for your clients in your speciality niche. Finally, will-power is the key to drive your mission forward, and can help you achieve your goals. It is the fundamental ingredient you must have to succeed and build your personal brand.