Contrary to what you may have heard, print is not dead.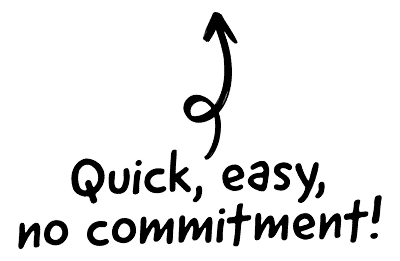 There is no denying that online and digital approaches now dominate many marketing landscapes, but it remains advisable to keep at least one eye on print design services.
What are print design services?
Print design, as the name suggests, is the art of constructing design features with hard copy printing in mind. This is a unique and important skill set that must not become a lost artform.

The CRM platform to grow your business
Great for entrepreneurs
Powerful data analytics
Manage sales and data

Seamlessly connect data, teams, and customers
Cutting-edge marketing
Ideal for teams or solo use
Measure sales conversions

Powerful web builder and advanced business tools
Great for startups
Powerful web page builder
E-commerce available

Supercharged content planning
Great for marketing
Better than lists or sheets
Manage social media

Create a new website in 10 minutes. Easy.
Launch your website fast
Powerful data intuitive
No coding skills needed
Colour schemes that pop on a computer screen may look washed out in print, for example, necessitating the input of a print design specialist. This is because computer images work exclusively with the primary light colours of red, green, and blue, using the RGB format. Print, on the other hand, works around the shades of four core toner cartridges – cyan, magenta, yellow, and black, aka CMYK.
Print design also requires greater spacial awareness than its graphic counterparts. On a computer screen, a simple flick of the wrist of click of a mouse button can reveal more prose or images. When working to print, we are limited to the constraints of a page, poster, or billboard. This requires careful consideration of how much visual data the human eye can absorb.
Why would a business still need print design services in the age of the internet and digital marketing?
While a great deal of marketing takes place in the online realm in 2022, there is still an audience – and need – for tangible, hard copy goods. This is where print design comes into play.
While there is undeniably room for both approaches in the modern world, and this is not an either/or scenario, some of the core advantages that print has over digital include:
Print creates a stronger emotional connection with consumers than digital
Digital markets can be a little oversaturated – with some businesses lacking the resources or inclination to pay for print marketing, you have a greater chance of getting noticed
Print marketing can be used to target local audiences with greater efficiency than even the most dedicated local online marketing campaign
Print is often deemed the most trustworthy form of marketing
Put simply, print can do things that digital still cannot – a print billboard will catch the eye more than any but the most prominent and dazzling of online banners
Now, naturally, not every company will benefit from print marketing. If you specialise in SaaS, targeting B2B customers, print campaigns are likely to hold limited appeal. Equally, you need to ensure that any printed literature does not contradict your stated business values and brand identity.
Selling yourself to clients on a platform of eco-friendliness, for example, may seem hypocritical if you then proceed to produce reams and reams of paper. However, occasions remain where there is no substitute for hard copy materials or takeaways.
What do businesses use print design for?
Print is still alive and well in the business world, especially in five core areas:
Company stationery
Every business will need stationery every now and again, even if most of their business is conducted online. At the very least, your company will need letterhead paper for contracts and other formal communications.
Think about business cards, too. This may seem like an outdated concept, especially in a post-Covid world where we are increasingly cautious about how much we interact with others, but it's claimed that business cards can increase sales by 2.5% for every 2,000 handed out.
Now, that may not sound like much. You may even feel that the numbers do not add up when you compare expenditure to income. Check landing page stats after you introduce yourself to somebody and do not leave them a business card, though. At a busy networking event, was your elevator pitch so compelling that people remembered to look you up without a tangible reminder? A 2.5% increase in conversions may not pay for an extension on your home, but it's better than 0%.
Another consideration is trading with other cultures. Although the necessity of business cards is debated in the west, that's not the case all over the world. If you're aiming to do business with a counterpart in Asia or the Middle East, however, an impressive-looking business card could be the difference between success and failure.
Product brochures
If you're selling tangible goods, especially to a B2C market, a brochure gives potential customers something to flick through that their leisure. This will target a different market to your ecommerce site and social media campaigns, which will be tailored toward inspiring impulse buys.
Equally, though, B2B campaigns can benefit from a brochure. It's simply a glossy and professional way to remind potential customers of everything you have to offer. While you can use digital to make a first impression and book a meeting, leaving behind a brochure makes it likelier that you'll be invited back for further discussions.
Flyers and pamphlets
Brochures, and especially flyers, can be an extremely cost-effective inbound marketing technique. It rarely costs a great deal to design and print a large batch of flyers and post them through doors. You're may not see many immediate conversions from these printed materials, but you'd be surprised at how effective they can be in the longer term.
The key to brochures and flyers to help people remember your business, not push for an immediate sale. If your communication comes across as desperate and pushy, it's almost certain to immediately end in the recycling. Take an approach that raises an eyebrow, though, and your printed document is likelier to end up in a drawer.
At this point, you'll be temporarily forgotten about – this is why we say you should not expect immediate responses. Fast forward a few months, though, and a lightbulb moment can arise when somebody needs a service that you provide. They'll soon start rummaging through their kitchen drawers, looking for the flyer or leaflet that had your contact details.
Promotional merchandise
Not all printed materials are on paper. You may want to leave your audience with something tangible to remember you by or create a giveaway to drum up potential interest in your business or service. Examples of printed promotional merchandise could include:
T-shirts
Mugs
Keyrings
Water bottles
Tote bags
Not everybody will appreciate this approach and it could be a false economy, so think carefully about your target audience before going down this road. It's certainly likely to require the most investment up-front.
Many people are unable to resist the siren song of a freebie, though, and even if the recipient does not go on to make a conversion, their use of your branded merchandise may act as free advertising in the future.
Types of print design service compared
If you're looking to embrace print design services, you have three primary options. You can do everything yourself and handle your needs in-house; outsource every element of the print design process; or mix and match these approaches. Let's break each of these choices down to help you decide what will serve your business needs best.
Entirely in-house
There nothing to stop you from handling all your print design services in-house. You'll need to run a substantial amount of print campaigns to make this cost-effective though, as you'll need to make some outlay on personnel and hardware.
As discussed previously, print design is a little different to graphic design. This means that every visual you commit to – from your company logo onward – needs to be reviewed by a print media specialist, ensuring it will match up to expectations. When you consider that you'll need that for every aspect of print marketing in your business, you're looking at bringing in a full-time staff member.
In addition, if the printing is to be done in-house, you'll need an industrial-standard printer. A standard LaserJet is not going to be able to keep up with demands for quality and output. You can buy or lease a printer for your needs, but neither will be cheap – especially when you also factor maintenance costs and toner cartridges into the expenditure.
In-house design, external printing
If you want to maintain strict control over the design process but prefer not to spent big – or take on responsibility for – a large-scale printer, you could handle your design in-house before approaching an external printing resource.
You have two options when opting to outsource printing – the high street or the internet. Most printing shops that will be able to meet your needs are independent. A branch of Snappy Snaps may be able to turn around a couple of brochures or make you up a handful of mugs, but will likely struggle to produce a high-quality, large print run at short notice.
You could alternatively look online, utilising a service like Vistaprint. This will usually be cheaper than a self-trading high street printing service, especially for bulk orders. The downside is that you'll need to rely on couriers to bring you your materials, though, and any errors or amends can be quite time-consuming to resolve.
Agency design, external printing
Plan C is to hand over all responsibility to third parties. You could hire a marketing agency to work on your brand identity, helping you to devise the perfect designs and materials, then send the finished designs to a printing company. Alternatively, many agencies will also have the facilities to print materials themselves, or at least boast a preferable rate with a local supplier.
In many respects, this approach offers the best of all possible worlds. You'll work closely in tandem with your branding agency, ensuring that your designs live up to expectations, and the printing responsibility is also taken out of your hands. There will obviously be cost implications to all of this, but you may find that enabling an agency to take care of the logistics results in saving money overall.
Cost of print design services – what should a business expect to pay for each type of service?
Having reviewed your options, let's consider how much each approach is likely to cost you. This table gives you an idea of estimated expenses for the many and varied different approaches to print design services, so some lines will not be relevant to you – it all depends on your preferred methodology.
| Type of print design service | Average cost |
| --- | --- |
| Full-time print designer on your payroll | Average salary of £30k ($40k) PA |
| Purchasing an industrial printer | Anywhere from £20k ($25k) to £115k ($150k) |
| External print logo design | From £50 ($65) |
| External company stationery design | From £100 ($130) |
| External brochure design | From £750 ($975) for a 12-page brochure |
| External flyer or leaflet design | From £50 ($65) |
| External promotional products design | From £50 ($65) |
| Printing of business cards | Around £1,200 ($15,000) per 1,000 cards |
| Printing of brochures | Around £15 ($20) each – less if you print in bulk |
| Printing of flyers and leaflets | Around £80 ($100) per 100 |
| Printing of promotional products | Varies drastically depending on the product |
As always, these figures are approximate. You may also find cheaper alternatives to high street printing online. If you'd like to discuss your design needs with Creative.onl, please feel free to get in touch with us for a no-obligation quote.
What features to look for in a print design provider?
If you've decided to outsource your print design needs, key characteristics that your agency (or freelancer, if you're prepared to take that risk) needs include:
Experience – how much experience in print does the design provider have – and are they au fait with the latest combinations of print and digital media?
Typography – can the provider use appropriate fonts and typography to match your brand identity?
Working style – will the print designer work happily alongside your in-house graphic design team, ensuring that your core messaging remains on-point?
Important things to consider when choosing a print design service
When the time comes to commission the printing of your materials, you'll need to settle upon the perfect provider. Considerations here, include –
Cost – will you be eligible for a discount for any bulk printing?
Speed of turnaround – ensure the company can meet your expectations in the timeframe you have in mind
Response to errors – mistakes can happen. How will the printer react if they make an error in your printing? How quickly can they replace your materials?
Delivery – if you're using a high street printer, will they deliver your materials or will you need to pick them up by hand?
Quality – the single most important factor of all. Will your printed media be produced to the highest possible standards, maintaining consistency throughout the entire print run?
Don't forget, Creative.onl are always happy to hear from you if you'd like to discuss your print design needs. Print may no longer be the dominant force it once was in the business marketing scene, but it will always have a place worthy of consideration.