Sage and QuickBooks are arguably the two most prominent names in the game when it comes to HR and payroll software. You'll likely be familiar with both names if you're considering adopting SaaS to manage these processes.
Compare prices for payroll & HR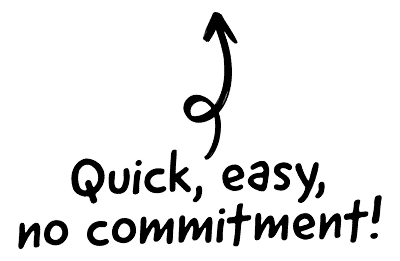 Which of them is best tailored to your unique business model, though? Let's compare the two programs and pit them against each other.
What is the target audience of Sage and QuickBooks?
Sage is likeliest to appeal to a business with a dedicated accounts department – or, at the very least, a full-time accountant handling affairs on behalf of a company. While somebody with limited experience can use Sage, it is probably a little complicated for somebody looking for a quick and easy piece of software to keep their payroll running.

The CRM platform to grow your business
Great for entrepreneurs
Powerful data analytics
Manage sales and data

Seamlessly connect data, teams, and customers
Cutting-edge marketing
Ideal for teams or solo use
Measure sales conversions

Powerful web builder and advanced business tools
Great for startups
Powerful web page builder
E-commerce available

Supercharged content planning
Great for marketing
Better than lists or sheets
Manage social media

Create a new website in 10 minutes. Easy.
Launch your website fast
Powerful data intuitive
No coding skills needed
On the other hand, QuickBooks typically markets itself to people with limited experience in managing accountancy. The design flow of QuickBooks is clearly constructed with the layperson in mind, so it's theoretically open to everybody. Be aware that this tool can still be a little complex, though.
What kind of business would benefit most from QuickBooks vs Sage?
If you're running a small business – or even acting as an entrepreneur – you're likeliest to benefit from using QuickBooks. While Sage can aid a small business, with packages available in various shapes and sizes, the software comes into its own when used by larger companies with more complex needs.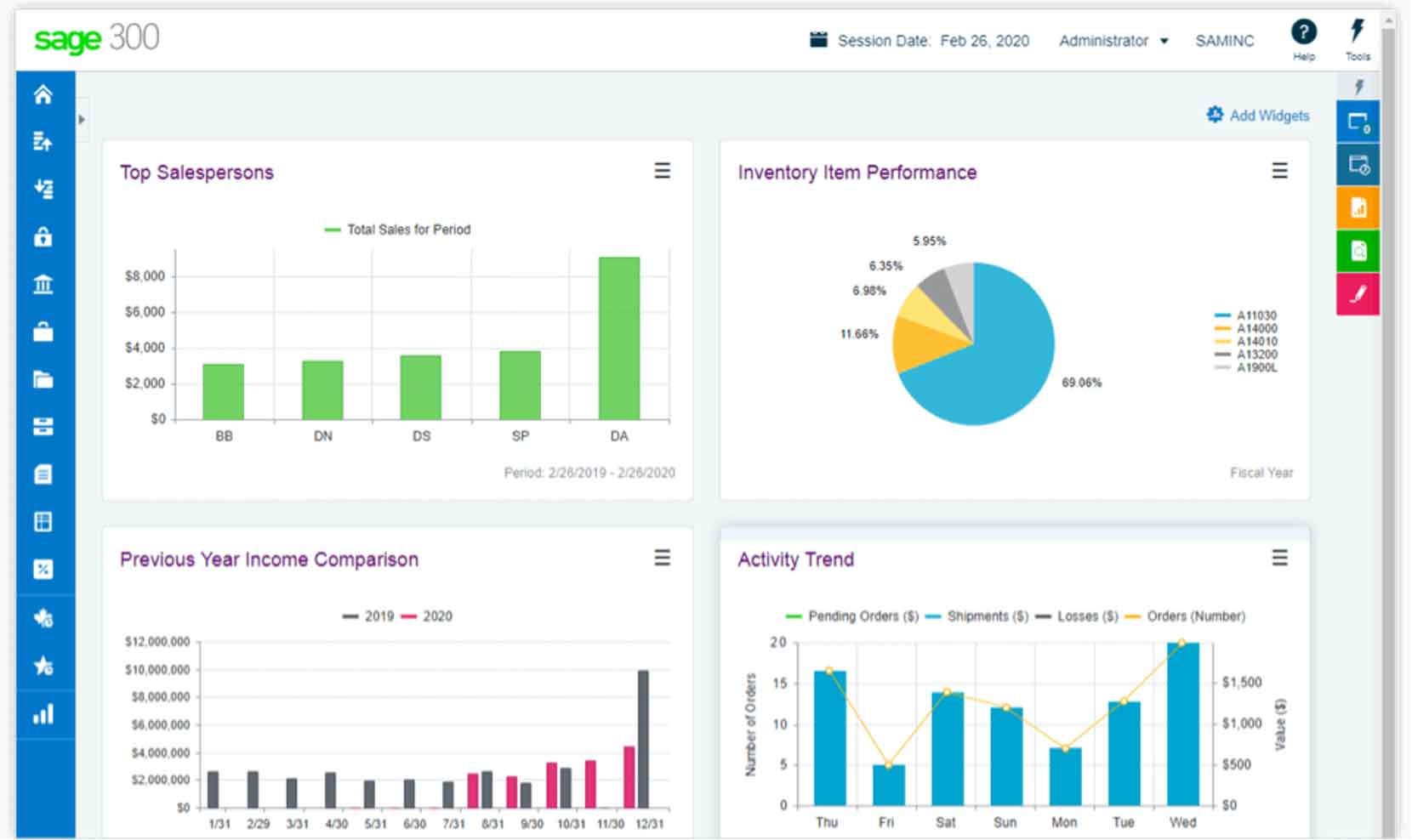 Sage is ideal for a company looking to save time by running all accountancy needs through one central system and hopes to expand its HR and payroll software needs as a business grows in size and stature. On the other hand, QuickBooks is the best choice for a company that wants to keep a close eye on its P&L by running regular reports.
Features available on Sage and QuickBooks
QuickBooks is essentially bookmaking software that offers payroll services as an additional feature. If you sign up for QuickBooks, you will have access to a litany of reports that account for every penny that comes into your business accounts and every purchase you make.
Sage has a broader array of features available. There are seven different packages to choose from, each of which has a disparate speciality – and, of course, a range of fees. Suppose you are – or hire – a professional bookkeeper. In that case, you'll be able to enjoy the wide variety of different features that Sage has to offer, from basic accountancy to complex payroll requirements.
Is Sage or QuickBooks more user friendly?
QuickBooks is definitely more user-friendly than Sage. QuickBooks is designed for anybody to take advantage of, whether they have ever balanced a company's books before or not. Sage is really designed with experienced accountants in mind – anybody can learn how to use Sage, but the educational curve is considerably steeper than that of QuickBooks.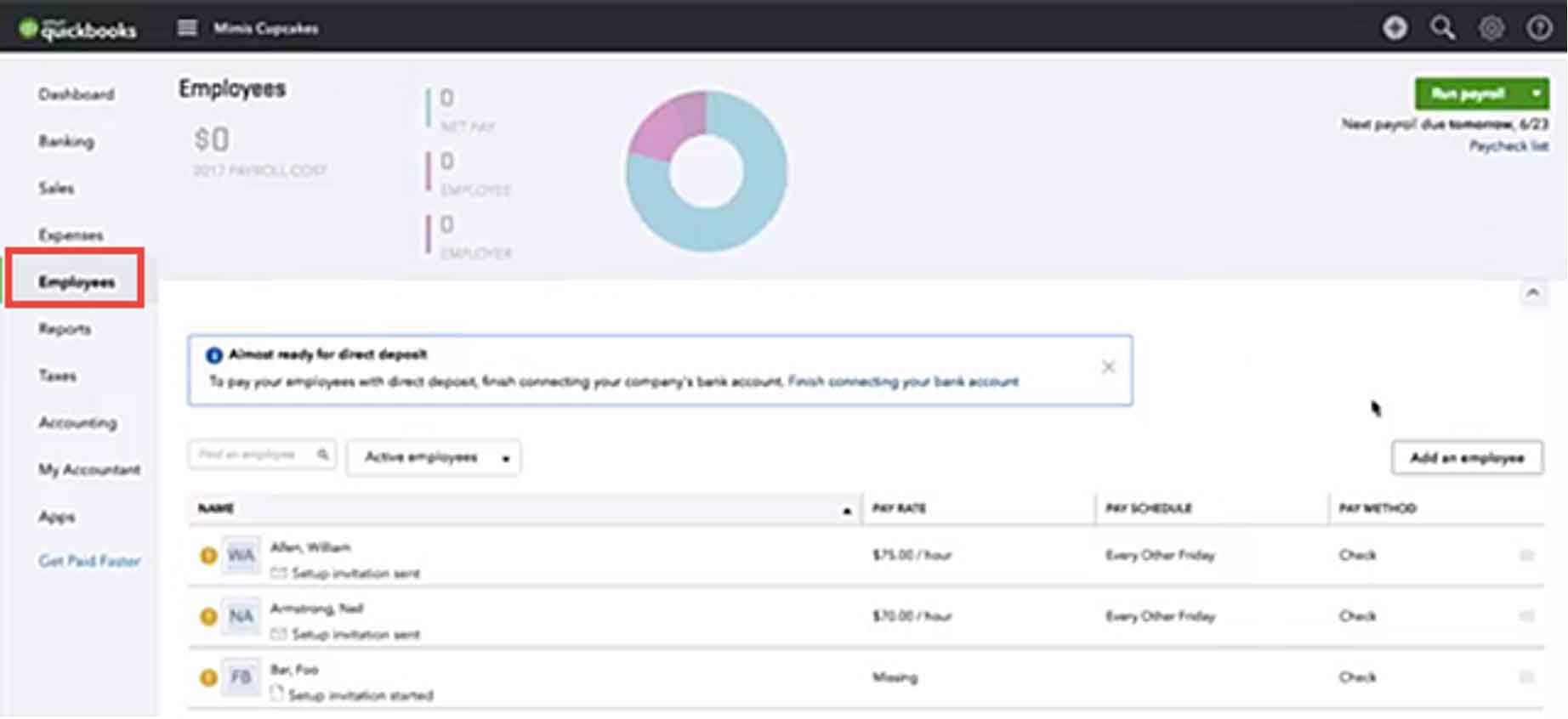 Does Sage or QuickBooks offer better customer service?
This is one area where Sage wins the contest, hands down. Sage offers excellent customer service options, whether you'll be looking for help on the technical side or in any other way.
It may take you a while to reach somebody at the Sage telephone helpdesk, but once you do so, you'll be able to discuss your needs and concerns with a bona fide expert likely to resolve your issue comparatively quickly.
As you'd expect, QuickBooks also has a customer service team, but frontline technical knowledge is pretty limited. You are probably better off just reading the support manual literature when you sign up – in many cases, nobody at the end of a phone will know any better. Superior support is available through the ProAdvisor programme, but that comes with a cost implication.
What do existing customers say about QuickBooks vs Sage?
Sage and QuickBooks have almost identical scores on TrustPilot – 4.6 for Sage (from 15,382 reviews) and 4.4 for QuickBooks (from 8,052 reviews.) Both software programs boast an Excellent rank on the consumer ranking portal. Investing in either platform is likely to leave you satisfied with your decision.
What are the cost implications of Sage vs QuickBooks?
The price points you'll need to pay for Sage or QuickBooks depends on what level of service you need. Like all SaaS packages, there are a variety of options available.
Let's imagine that you decide to use Sage. The Sage Payroll program is charged by headcount. A package of five employees will cost £7 per month, with packages increasing along with the size of your team. 15 employees will cost £17 per month, 25 employees will be charged at £27, 50 at £52 … you get the picture. The bigger your team, the more you'll save per head.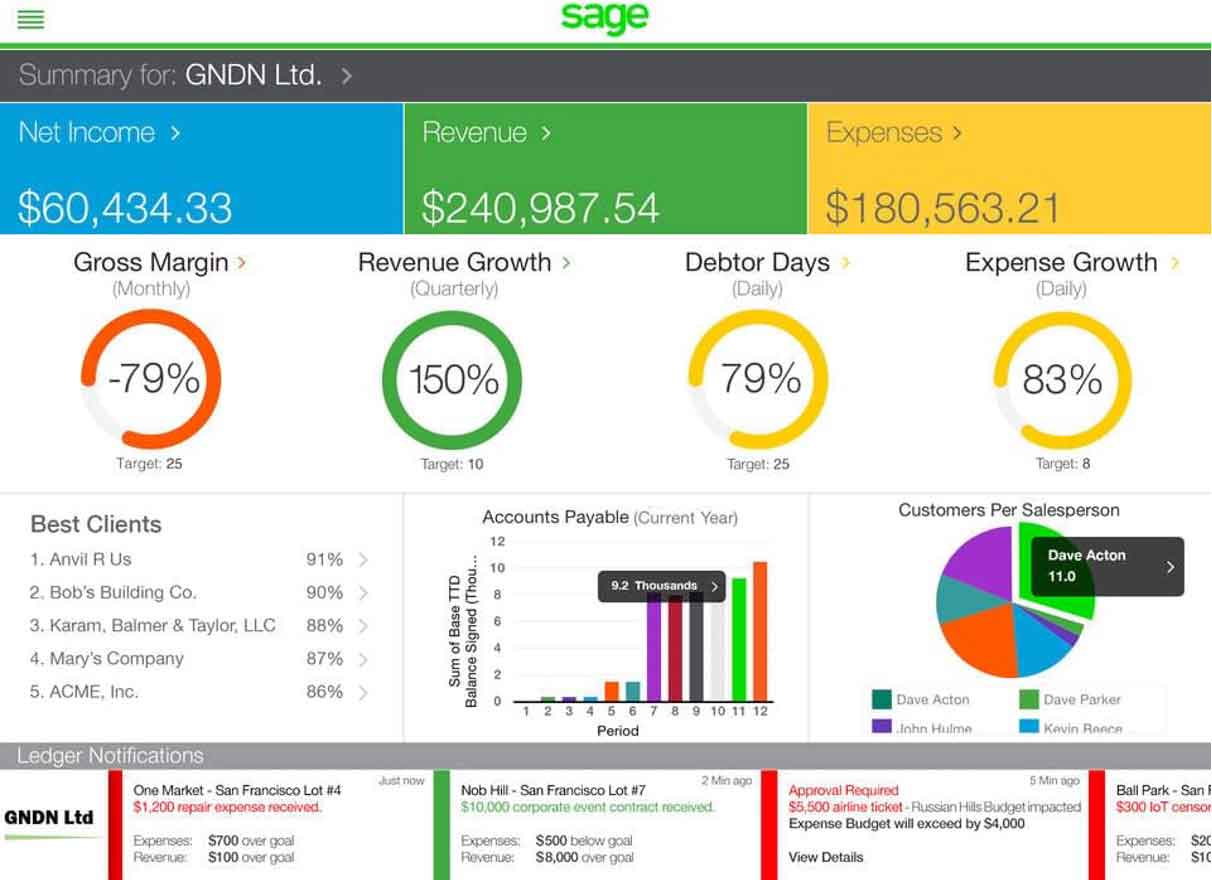 Naturally, you'll also have the option to pick up a range of different bolt-ons for additional services. Sage also offers a three-month free trial to new users, which is not to be sneezed at.
QuickBooks does not provide a free trial, but you can enjoy 75% off for the first six months of membership at the time of writing. The standard prices for QuickBooks are £12 per month for a basic package, £22 for an Essentials account, and £32 for QuickBooks Plus.
Payroll costs extra when you use QuickBooks – £4 per employee each month for a basic package and £8 per head for advanced. This suggests that Sage is considerably more cost-effective if you're only looking for payroll packages. Still, if you're also looking for accountancy services and have a small team, QuickBooks could be the way forward.
Summary of Sage vs QuickBooks
So, let's summarise the factors at play with Sage and QuickBooks. Let's assign a star rating to each element that will be taken under advisement when choosing between these programs to aid any decision at a glance.
| Characteristic | Sage | QuickBooks |
| --- | --- | --- |
| Suitability for Entrepreneurs | * * | * * * * |
| Suitability for SMEs | * * * | * * * * |
| Suitability for Large Businesses | * * * * | * * |
| Range of features | * * * * * | * * * |
| User-friendliness | * * * | * * * * |
| Customer service | * * * * | * * * |
| Cost | * * * | * * * |
Final verdict – is Sage or QuickBooks best for your business?
Based on the reviews and rankings listed above, there is nothing to separate Sage and QuickBooks overall. This is appropriate for two companies that are of equal size and standing. As is always the case when choosing a SaaS package for your business needs, it's a matter of horses for courses.
If you're a smaller business that wants to keep a close idea on your business spending, QuickBooks is the way forward. This software will allow and encourage you to run countless reports, and it's considerably more user-friendly to a novice than Sage.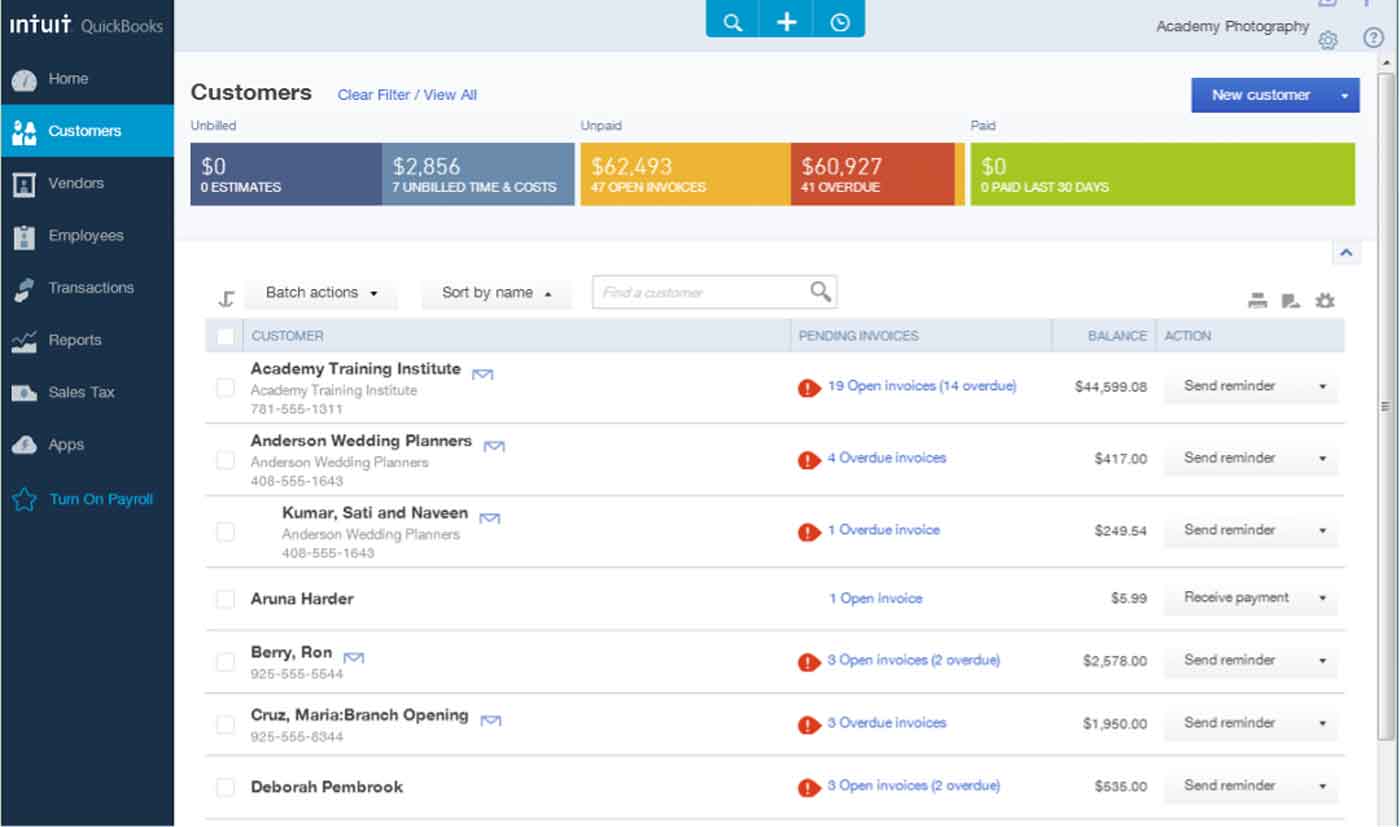 If you have a wide array of complex needs and a larger payroll that potentially includes overseas employees, QuickBooks will struggle to meet your needs. In these instances, Sage is the way forward. In many respects, we can summarise our findings as such – entrepreneurs and SMEs with limited accountancy experience will find QuickBooks helpful, while bigger companies should look closer at Sage.