Sometimes there comes a point in one's professional career when you feel that you have been dropped into a big wide ocean, or a really big crossroad, and you just don't know which way to go. Working as a designer is quite a job. If it's not updating your portfolio, it's a meeting, if its not working into the early hours of the morning it's working within the confines of (often very small) budgets, if it's not finding personal projects to do, it's looking out for more collaborations, and all of this up against thousands of other people, exactly like you. So naturally we strive to find something to stand out from, to distinguish ourselves from the rest.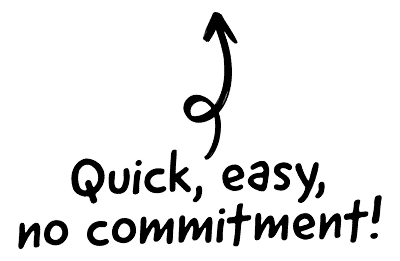 As a designer, I finished Uni and had quite a defined path. I wasn't on the crest of the wave, to say the least, but I was lucky. I had a plan for a year ahead and I was leaving to go to an artist residency in Iceland whilst working as a freelance, leading workshops and giving conferences. It all felt like I knew where I was going.
However, it is now September 2016, and I have no clue where I am going. I know, I know, it's all part of the process. One has to enjoy the uncertainty and look forward to adventures the next day. But hey, we're all human, and sometimes it feels daunting, to say the least.

The CRM platform to grow your business
Great for entrepreneurs
Powerful data analytics
Manage sales and data

Seamlessly connect data, teams, and customers
Cutting-edge marketing
Ideal for teams or solo use
Measure sales conversions

Powerful web builder and advanced business tools
Great for startups
Powerful web page builder
E-commerce available

Supercharged content planning
Great for marketing
Better than lists or sheets
Manage social media

Create a new website in 10 minutes. Easy.
Launch your website fast
Powerful data intuitive
No coding skills needed
With no job or future big project in sight, I do little projects to keep me going as I build up my confidence again. But as I sit here in my kitchen in London, browsing through the internet, and looking at potential places to send my CV, portfolio and motivation letter, I can't help but notice a growing trend. A growing trend which sometimes motivates me and others, demotivates me.
Let's talk about the elephant in the room, the 'Founder' of. I once came upon a quote which said, 'Build your own dreams, or someone else will hire you to do theirs'. First of all, this implies a certain negativity, almost implying that one has to find their dreams, or the setback will be working for someone else. Second of all, It also implies that working for someone else isn't compatible with building your dreams. It separates the two, and makes it seem difficult to mix them.
I had heard this quote a while back, but the other day sitting with a friend, who is the 'Founder' of a studio with two more friends, we got onto the subject of the type of job we wanted in the future. At the tender age of 22 he already owns his own company and he explained how he would never want to work for someone else, because for him, it would mean working for someone else's dream. That famous quote came into mind whilst he was talking and part of me was saying 'Sh*t, do I really want to work for someone else's dream? Maybe I should be starting my own thing…' and the other part of me was saying, 'So what if I don't?' Does it make me less of a dreamer to work for an idea someone thought up? And the answer is, no.
According to the Telegraph, the number of startups has risen by 70 percent since 2006 – so imagine now. We are the millennials. We are the technological future, and in the wake of a recession, we form part of the culture of DIY, Do it yourself, and make it as big as you can while you're at it. Why? Because we have had to make our own jobs. We have had to pave our ways, pave our creative ways and make the most from it. This as good as it has been, has also applied a heavy weight on the new generations of designers and thinkers.
Young creatives are under great pressure to constantly work and to in effect, set up their own thing. Let's face it, If you're not setting up your own thing and adding 'Founder' to your cv, Linkedin, Instagram and Twitter page, you're not that 'in'. I see all my university friends pairing up, getting into teams, and starting something. But sometimes, given the moment and the time, you don't have a specific idea to contribute to the 100 millionth startup.
I think people like the sound of 'Founder', as it sounds brave, entrepreneurial and creative. The internet is overflowing with co founders, and naturally when I see them all, my inner insecure self is running, running to keep up with the rest of the community of creatives and the more time goes on, the more I realise I still haven't set up my own thing.
The fact that working for a company or startup is looked upon as working for someone else's 'dream' to me, is out of place. It all forms part of a process, of learning, and I think that it is about living our dreams much more than working for someone's dream. Yes, if one gets technical, you are technically working for their dream, but thanks to shared dreams people can build their own.
Don't get me wrong, not all Founders are latching onto the trend. I completely admire every person who has gone out and ventured on their own or within a team. It is worth admiring and respecting, I know it is tough work. However in the eve of the hype, our creative environment positions this as the ultimate goal for a creative individual, and to me, it's just not.
So to the young creative who I know is out there, in the middle of a crossroad like me, desperately finding something to found. Look at it as adding to someone's idea, and learning from a dream, that could be yours, and theirs, at the same time. So if you don't have 'Founder of' on your Linkedin profile, or on your Instagram description, you're no less creative or entrepreneurial than the other. It's not the end of the world.