Shawbrook Finance was among the first of a new generation of banks to rise from the ashes of the 2008 financial crisis, initially as a subsidiary of the Royal Bank of Scotland. Over the years, Shawbrook Finance has struck out alone and separated itself from its former parent company, now offering wholly independent financial support to customers. How does this bank's business offering rank when compared to industry rivals?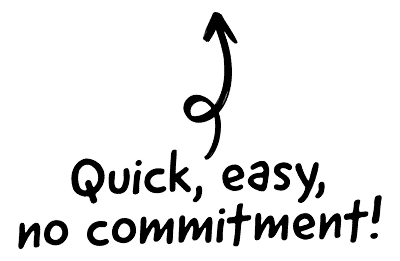 Shawbrook alternatives comparison

Co-Op Business Banking
✓ Business Current Account
✓ Online, App & High Street Banking
✓ Quick & Easy Application Process


HSBC Business Banking
✓ Business Current Account
✓ In-Branch, Online & App Banking
✓ FSCS Protected


Metro Business Banking
✓ Business Current Account
✓ High Street Presence
✓ FSCS Protected


Mettle Business Banking
✓ Business Bank Account
✓ Online & App
✓ Quick & Easy Application Process


Monzo Business Banking
✓ Business Current Account
✓ Dedicated mobile app experience
✓ FSCS Protected


Tide Business Bank Accounts
✓ Free, Plus, or Pro Account
✓ iOS & Android Mobile App
✓ Upload & Auto-Match Receipts


Virgin Money
✓ Business M Account
✓ In-Store, Online & App Banking
✓ Insights & Forecasting Platform

What services does Shawbrook Bank offer?
Shawbrook started life as a bank that specialised in savings, and if that interests you, you'll still be welcome to open a business savings account with this bank. These come in three forms.
| Account name | What is it? |
| --- | --- |
| Access Business Account | Deposit and withdraw funds whenever you like, albeit with lower interest rates. |
| Fixed Rate Business Savings Bond | Keep your funds secure for one or two years at a highly competitive fixed interest rate. |
| Business Savings Notice Account | Interest rates are recalculated every 45 days or 100 days, allowing you to withdraw funds within these notice periods. |
Shawbrook Bank business accounts
You can keep anything from £1,000 to £2,000,000 in a Shawbrook Finance business savings account, accruing interest either monthly or annually. The interest rate will be between 0.90% to 4.15%, depending on the account that you choose to open.

The CRM platform to grow your business
Great for entrepreneurs
Powerful data analytics
Manage sales and data

Seamlessly connect data, teams, and customers
Cutting-edge marketing
Ideal for teams or solo use
Measure sales conversions

Powerful web builder and advanced business tools
Great for startups
Powerful web page builder
E-commerce available

Supercharged content planning
Great for marketing
Better than lists or sheets
Manage social media

Create a new website in 10 minutes. Easy.
Launch your website fast
Powerful data intuitive
No coding skills needed
Another offering, and one that is likelier to interest an SME that is just starting out, is a wide array of secured and unsecured business loans. Shawbrook Finance can funding streams to a small company that is looking for a helping hand. The four primary offerings of Shawbrook Bank are as follows:
| Asset finance type | What is it? |
| --- | --- |
| Hire purchase | A traditional loan. Shawbrook lend you the money for a significant investment, and you repay this sum over an agreed schedule. |
| Finance lease | You inform Shawbrook of the asset that you need, and the bank purchases it. Shawbrook then leases you the asset for a fee until you no longer need it. |
| Sale and leaseback | You sell an asset to Shawbrook for a lump sum, and then pay a monthly fee to hire it back until it is no longer required. |
| Refinancing | You can discuss your existing business finance arrangements with Shawbrook, and see if they can offer you a superior deal. |
Shawbrook Bank business asset finance products
Another service offered by Shawbrook that many business lenders cannot match is direct funding related to a commercial property. Shawbrook offers the ability to apply for a mortgage or bridging loan that may allow you to secure a trading premises, negating the need to get involved with personal finance mortgage lenders.
What can I use funding from Shawbrook Bank for?
Shawbrook Bank funding opportunities are designed for use with particular assets or investments in mind.
This means you should have a clear idea of what you are looking for before launching an application for a loan.
Your request is less likely to be approved if you ask for five or six figures to aid with "general business expenses" – Shawbrook will ask for more information in these instances.
Will I be eligible to borrow from Shawbrook Bank?
As with all lenders, Shawbrook will review your application and decide if they feel comfortable doing business with you.
Most business sectors will be considered under the banner of general asset finance, and if you can provide evidence that your business will realistically be able to keep up with repayments and does not operate in a high-risk area, there is little reason to question your eligibility. As always though, historical credit issues may hinder your application.
Shawbrook also has specialist lending streams designed for particular industries, most notably:
Aviation
Financial services
Healthcare
Marine professions
Sustainable energy
Taxi and transport technology
If your venture falls under one of these remits, your application is likelier than ever to be approved.
How do I apply for a loan from Shawbrook Bank?
You can apply for a savings account with Shawbrook online. Just choose your account and fill in the online application form.
If you're interested in discussing business finance with Shawbrook, use the generic query form on the website or contact one of the specialist lending offices.
What are the advantages of borrowing from Shawbrook Bank?
The business savings accounts provided by Shawbrook are among the most competitive in the world when it comes to interest rates.
Shawbrook offers a range of different lending streams, potentially helping a wide and varied selection of business models to find the financial support they need.
Specialist lending around business property is a welcome addition to the Shawbrook repertoire, as this is not a common field of expertise.
What are the drawbacks of borrowing from Shawbrook Bank?
Shawbrook Bank is a wholly online enterprise, so you will have no access to high street bank or building society services, and will lack any opportunity to discuss your financial deals with somebody in person. The business has a pretty good reputation for customer service, but this will still be a deterrent to some.
Shawbrook has been targeted by scammers in the past, seeing their identity cloned and costing customers a great deal of money. This could happen to any business, but it's still enough to raise alarm bells that it went unnoticed for so long.
As we'll discuss in a moment, Shawbrook plays its cards very close to the chest regarding fees and interest rates related to lending streams. You'll need to at least begin the application process, sharing information about your business, before you get an idea of the expenses that you're looking at. That may make some borrowers uncomfortable.
What fees and charges are associated with borrowing from Shawbrook Bank?
One area that may raise an eyebrow when it comes to working with Shawbrook is that this bank does not discuss interest rates ahead of an application. While any interest rate on a lending stream will vary according to unique circumstances, it's rare for a lender to offer no idea of what they may charge.
What is Shawbrook Bank's reputation among other customers?
Shawbrook Bank has a rating of 4.6 from 5 on TrustPilot, drawn from over 5,000 reviews. This is considered Excellent, putting Shawbrook on par with rivals like Time Finance and Nationwide.
Any complaints about Shawbrook appear to revolve around slightly confusing and time-consuming processes involving the application process. Even these issues appear to be a minority, though – overall, Shawbrook has a fine reputation and a long list of happy customers.
Summary
Shawbrook Bank is definitely among the leading lights in the industry when it comes to business savings accounts, offering extremely competitive interest rates. If your company is looking to borrow money rather than secure it, however, ensure you shop around and confirm if the lending streams offered by Shawbrook are genuinely competitive.