What are the rules when it comes to deciding when to update your website? How long should you keep your current design before starting again? And is it always necessary to go right back to the drawing board each time?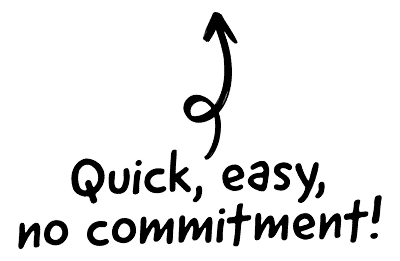 How often should I update, redesign or reengineer my website?
It can be argued that when it comes to considering how often you should update, redesign or reengineer your website, the only rule is that there are no hard and fast rules. 
Why? Simply because this kind of a decision very much depends on your business goals, objectives and wider economic considerations, rather than a randomly derived timeframe.

The CRM platform to grow your business
Great for entrepreneurs
Powerful data analytics
Manage sales and data

Seamlessly connect data, teams, and customers
Cutting-edge marketing
Ideal for teams or solo use
Measure sales conversions

Powerful web builder and advanced business tools
Great for startups
Powerful web page builder
E-commerce available

Supercharged content planning
Great for marketing
Better than lists or sheets
Manage social media

Create a new website in 10 minutes. Easy.
Launch your website fast
Powerful data intuitive
No coding skills needed
So what kind of factors should you take into consideration when deciding how often to update your website?
Update your website on a regular basis
Gone are the days when businesses could launch a website and then take the next 12 months off, happy in the knowledge that their digital presence was covered.
With the rise of the internet and more and more websites being built and made live every day, the onus is firmly on the business itself to keep its web presence alive if it expects to appear organically in any search engine results pages (SERPs).
And in order to appear anywhere within the top 3 pages of Google for example, brands need to consider devising a content strategy that sees regular, relevant and fresh content uploaded to the site, ideally several times a month.
What difference will it make? Well, Rick Burnes at Hubspot surveyed data from 1,531 HubSpot customers (mostly small and medium-sized businesses) and found that 795 of the businesses blogged, whilst 736 didn't.
He dug deeper and found that:
"companies that blog have far better marketing results. Specifically, the average company that blogs has:
55% more visitors
97% more inbound links
434% more indexed pages"
That's an incredible uplift for a relatively small investment.
When to redesign the look of your website rather than rebuild it
It's been agreed that websites need to be kept regularly updated in order to be indexed by the big search engines and stand any chance of a decent organic ranking.
But when should you redesign your website, rather than simply rebuild it again from scratch?
Refreshing or rebranding your business
Assuming the technology behind your site is still current, there is rarely a need to completely rebuild a website from scratch.
But you might want to consider a redesign if, for example, you have chosen to refresh your brand or totally rebrand your business.
Updating your brand image needs careful consideration but could result in a new colour palette, logo, imagery and font that need to carry through to your online as well as offline presence.
Widening your product range or services
Adding new products or services to your existing offering can often lead to a website redesign as you look to reach out to a new, wider market or offer a brand new product to your existing market.
Redesigning your user journey
You might also choose to redesign your website because your analytics show an unacceptably high bounce rate which indicates that your current design is not converting web traffic as effectively as it could.
Updating your brand to enhance your user experience can mean the difference between a website or app that really drives customers to buy your products or hire your service and one which falls short of the mark.
When to rebuild your website from scratch
Other than wanting to start again from scratch, the main driver for completely rebuilding a website tends to be technical.
And it's usually a push factor that means that otherwise leaving your site as it is would negatively affect your organic ranking and any chance of future web traffic – let alone conversions on your site.
If your website is not responsive
Search Engine Journal reported back in 2017 that "mobile web browsing has overtaken desktop browsing as the device of first choice of internet users" and it is now well known that Google operates a policy of 'mobile first' when it comes to indexing websites.
Therefore if your website doesn't automatically adapt for screen size then your site should be rebuilt as a priority.
If you don't have access to your CMS
All websites should usually come with access to a content management system (CMS) that allows you as the owner to make changes to the site within given parameters.
If this is not the case with your site and you currently pay out to a third party designer or developer to make simple copy changes, then it can be worth rebuilding your site to save money going forward.
If the technology driving your website is out of date
The technology behind web design and development changes all the time, occasionally rendering other technologies obsolete.
If your website is old and built using static HTML, it's likely that you have no choice but to miss out on more modern or sophisticated plugins and features found in content management systems such as WordPress.
Outdated technology also includes, for example, sites built using Flash, which is no longer supported by Apple on either its iPhones or iPads – therefore cutting out a significant proportion of potential traffic.
It is also known that Flash can slow a website down and speed is another key ranking factor for Google. In short, a site running Flash is outdated and requires rebuilding.
If your current site wont rank organically
Following on from factors that can slow down a website, such as running Flash, it is worth considering the myriad of other SEO markers that search engines such as Google use to index and rank a site.
Site speed is one of these. But you should also consider site size; site security and ease of access.
If these technologies cannot easily be updated on your current site then a redesign might be in order.
When the cost of rebuilding is less than the cost of redesigning!
This may well sound obvious but there comes a point with a website when the cost to redesign is outweighed by the cost to start again from scratch.
A little like the cost of repairing a crashed car, it is always first worth investigating the price to rebuild your current site using the latest technologies as this may sometimes come in cheaper than the hours needed to reconfigure an existing site.
It therefore may well pay to 'write-off' the current version of your website and invest in all the latest developments for a more affordable cost.
Get advice about how to develop your website
If you have an existing website and would value an honest and objective assessment of its current performance and whether or not you should commission a new build, then don't hesitate to get in touch with Creative.onl.
We are a small and friendly team based in Leicestershire, with a wide range of expertise in all of the following areas:
App development
Web development
UX design
Digital strategy
Responsive web design
Graphic design
Video animation
Content
Marketing support
And we would be more than happy to help you with any aspect your digital marketing strategy.
Whatever you are looking for, contact us to talk through the creative processes of any of our services and products.
FAQ
How to rebuild an existing website?
This will depend on what technology your website is built on, whether it uses a content management system, etc. The best approach is to find out what platform your website runs on, and then search for a web development company that is experienced at using that particular tech.
How much does it cost to rebuild a website?
The cost to rebuild a website will vary significantly depending on how much work needs doing. To make an analogy with home ownership, this is like asking the question "How much will it cost to renovate my house?" – it obviously depends completely on how much work is required. Feel free to contact us for a chat about your website and we can give you an estimate of cost to rebuild your website.
How to plan a rebuild of a website?
You should talk to a specialist about this, because you might make mistakes and damage your website if you just jump in and start making changes without a proper plan in place.
How to rebuild a WordPress website?
With WordPress sites, it's the 'theme' which has most of the control over how your website looks. It's usually possible to update your WordPress website's Theme without having to touch any of the other aspects of your site, such as plugins. But if in doubt, contact us and we'd be happy to take a look at your website and offer some advice.
How to rebuild website in WordPress without updating in real time?
The best option here is to use a 'staging' site. This is a cloned copy of your website, which can be edited and updated without affecting the live website. Then when the rebuild is complete, it's possible to just migrate the staging site to replace the live site in one quick process.
How to update WordPress website?
You can log into a WordPress website, and on the top left of the dashboard, you'll see a notification showing how many pending updates your site has. This will include plugin and theme updates. But a note of caution: you should take a full backup of your site and database before blindly installing updates, because occasionally something can go wrong.
How to update a website?
There are lots of possible answers to this question, depending on factors such as your website technology, your website hosting environment, and the type and scale of updates you want to make. If in doubt, get in touch with us for some advice.
How often should you update your website?
As a general rule of thumb, a lot of businesses will completely overhaul their website around every 24 – 36 months. However this depends a lot on the specifics of your website, and what you hope to achieve. In the shorter term, you should install updates for any existing plugins or third-party tools much more frequently, to avoid any vulnerabilities and to keep your site running smoothly.
How to update website content?
This will depend on which CMS (content management system) your website uses. This could be WordPress, Joomla, Wix, or something totally different or bespoke. Most CMS have an admin panel which will allow you to log in and make content changes using a WYSIWYG (What You See Is What You Get) visual editor.
How much does it cost to update a website?
How long is a piece of string? This might cost less than £100, to more than £10,000, depending on how much work is required. If you're unsure about where to start, give us a call to discuss your objectives and we'll send you an estimate for the work.
How to start a website from scratch?
In a nutshell, you will need to purchase a domain name (for example www.your-website-name.com), and also purchase some web hosting. Then you might want to learn the three core front end programming languages: HTML, CSS and Javascript. Those will take you a long way!
How often should you redesign your website?
Redesigning your site isn't necessarily the same thing as rebuilding your site. It's probably possible to make small design changes to your website without having to totally rebuild the whole site. There's no hard and fast rule here, but often a website's design will be repeatedly tweaked over time, and then fully re-designed every couple of years.
How long does it take to create a website from scratch?
This really depends on how much resource you throw at the website project, in terms of both time and money. If you're creating the website yourself in your spare time and it's the first time you've made a website, it might take months. If you hire a web design agency and ask them to move quickly for you, then it might be possible to launch the website within a few weeks, or perhaps even days.