When it comes to shredding your sensitive documents, you want to be sure that you are working with the best shredding company possible. Not all shredding companies are the same some offer lower prices but may not have the same level of service as others. In this guide, we will compare 9 of the best shredding companies in terms of price and service. We will help you find the right shredding company for your needs.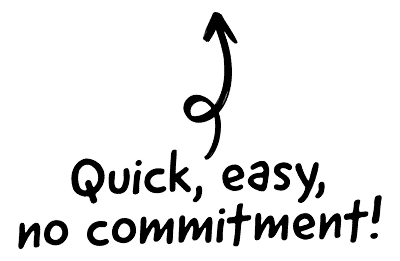 Even though companies have gone digital, there is still a need for shredding companies. This is because many businesses still have paper documents that contain sensitive information. If these documents are not properly disposed of, they could end up in the wrong hands. Shredding companies provide a service that helps to protect your business and your customers. When choosing a shredding company, you want to be sure that you are getting the best possible price and service.
Things to look for when choosing a shredding company:
The company should be able to shred your documents on site with a mobile shredding truck. This way, you can be sure that your documents are being shredded properly and you can watch the process.
Also, they should offer a free consultation so that you can find out how much it will cost to shred your documents.
Your documents should be shredded in a confidential manner. This means that they will not keep any copies of your documents and they will shred them in a way that makes them unreadable.
The company should be able to provide you with a certificate of destruction. This certificate will prove that your documents have been shredded and destroyed.
Now that you know what to look for in a shredding company, let's take a look at some of the best shredding companies out there.

The CRM platform to grow your business
Great for entrepreneurs
Powerful data analytics
Manage sales and data

Seamlessly connect data, teams, and customers
Cutting-edge marketing
Ideal for teams or solo use
Measure sales conversions

Powerful web builder and advanced business tools
Great for startups
Powerful web page builder
E-commerce available

Supercharged content planning
Great for marketing
Better than lists or sheets
Manage social media

Create a new website in 10 minutes. Easy.
Launch your website fast
Powerful data intuitive
No coding skills needed
List of 9 shredding companies
ShredPro
ShredPro is a professional paper shredding firm that provides a secure, effective, and inexpensive shredding service that meets the industry's highest standards for information security. All their drivers and shredding operatives are enhanced DBS checked and are vetted to BS7858 regulations. They issue a certificate of destruction on site, giving you immediate confirmation that your confidential documents have been disposed of and therefore no longer liable for them
Their shredders are built into their mobile shredding vehicle and are 40x faster than regular office shredders allowing them to dispose of your documents rapidly. They offer bespoke shredding services that can be tailor-made to suit you and your needs.
They have ISO 9001 and ISO 14001, meaning they adhere to a number of procedures to promote environmentally friendly services.
Shred-it
Shred-it is a B2B services company and their compliance-based solutions help protect people, brands and safeguards the environment. With over 30 years of experience, their primary focus on document security helps ensure information remains confidential. We offer paper, hard drive, and speciality shredding
Shred-it UK is an i-SIGMA member, adhering to the stringent security practices and procedures established by the International Secure Information Governance & Management AssociationTM (i-SIGMA®).
Shred-it applies state-of-the-art, chain of custody protocols and leading shredding technologies for our document or hard drive destruction, ensuring safe, secure destruction of your confidential items. Once your documents have been destroyed, your Certificate of Destruction will be emailed to you.
Total Shred
They are a London based company who provide data and document shredding service . Their operators and modern shredding trucks are able to deliver on site shredding. Their operators are uniformed, professional and vetted. Their document shredding services allows you to be 100% compliant with data protection laws and keep in line with your industry standards.
They have ISO 9001, ISO 14001 and they are a member of SafeContractor and are part of the British Security Industry Association.
Shred on Site
They specialise in secure, confidential document shredding services. As a members of the BSIA they've built a reputation for exceptional customer service, delivering value for money through highly trained personnel and state of the art technology. They carry out secure paper shredding and document destruction services across a wide range of industries from SMEs through to large blue-chip organisations.
They also serve local authorities and government departments including NHS trusts, both regionally and throughout the UK. From data protection compliance to operational efficiency, their on-site shredding caters to a number of key business requirements. You are welcome to observe this process if required and after completion you will be provided with a certificate of destruction.
Simply Shredding
Simply Shredding is a network of shredding companies that have joined together becoming one of the largest shredding networks within the UK. They offer three levels of service to any business no matter what size they are. These range from supplying shredding bags to delivering wheelie bins or installing office consoles.
When the time comes for the destruction of data to be completed it is important that a certificate is issued and kept on file to prove that any files have been disposed with in a secure manner.
Shredall
Shredall provide shredding and recycling to document scanning and storage. They have years of experience working with companies in all sectors and have an understanding of client needs and compliance issues. They can destroy confidential documents in their state-of-the-art depot. They work with organisations including the NHS and the Bank of England, as well as many legal and financial services companies, schools, colleges, and individuals.
They offer confidential waste collections to ad-hoc collections working either on-site or off-site. Shredded paper is baled at their premises and recycled into tissue products, and they recycle 100% of paper waste.
They industry accreditations and are ISO9001, ISO14001, ISO45001 and ISO 27001 certified.
Shredding Company
They are a well–established dedicated records management company servicing the length and breadth of the UK. The management team has a successful proven track record of many years' standing of excellent service within the storage industry. They can shred all types of documents and do not require staples, paper clips or ring binders to be removed. The shredding machines they use are able to handle the confidential shredding of documents contained within plastic wallets or lever arch files.
They are an ISO accredited company and currently have ISO 9001, ISO 14001, OHSAS 18001 and ISO 27001.
Premier Shredding
Premier Shredding's One-Off shredding service is suitable for companies or individuals looking to have small or large clear outs. Confidential material is disposed of in compliance with the Data Protection Act and BSEN 15713 security shredding standard.
Their vehicles are GPS tracked and securely locked when left unattended and their facilities are monitored by CCTV and locked at all times ensuring no unauthorised access. Materials will be loaded onto a van or lorry ready to be transported back to the nearest shredding facility where they are unloaded and shredded straight away. Once destroyed a certificate of destruction is issued.
Data Shredders
They provide on-site and off-site secure and cost-effective shredding solutions across a wide range of industries from small SMEs to large corporate organisations. They are accredited and maintain highest standards of security being compliant with BS EN 15713:2009.
They can provide regular collections or one-off clear-outs, (large and small). Their flexible services means they can provide the best service to meet your requirements. They operate a number of state-of-the-art mobile shredding trucks where you will be able to witness the shredding yourself. Documents are loaded directly into the shredder, there's no need to remove staples or binders.