There's no denying that YouTube has played a pivotal role in the growth and take-up of social media, throughout the world. With videos covering every conceivable topic and interest, YouTube's video sharing platform has brought together whole communities of people who share the same interests. For many businesses, this has meant that YouTube has become a lucrative advertising channel, bringing with it the opportunity to target specific groups and interests.
Compare prices for marketing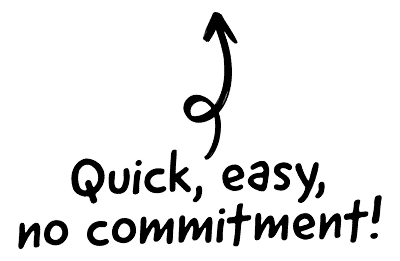 Whilst many of the most successful YouTube contributors work full-time on the platform to maximise reach and visibility, it is possible for just a single video to catapult a brand's social reach. The Ice Bucket Challenge in 2014 is the perfect example of this, raising £88 million for charity in just a few short weeks, when the initial video went viral.
Creating compelling content for YouTube is, of course, a goal for many SMEs, who want a share of that viral magic for their own businesses. In this article, we list a few top tips for YouTube success, that any SME can utilise for their own brand.

The CRM platform to grow your business
Great for entrepreneurs
Powerful data analytics
Manage sales and data

Seamlessly connect data, teams, and customers
Cutting-edge marketing
Ideal for teams or solo use
Measure sales conversions

Powerful web builder and advanced business tools
Great for startups
Powerful web page builder
E-commerce available

Supercharged content planning
Great for marketing
Better than lists or sheets
Manage social media

Create a new website in 10 minutes. Easy.
Launch your website fast
Powerful data intuitive
No coding skills needed
Be open about your product's abilities
[arve url="https://www.youtube.com/embed/DWc8dUl7Xfo" /]
A superb example of using videos for product demonstration is CAT, the heavy plant manufacturer. CAT has produced a video that shows mini-diggers playing Jenga, and machines carefully moving around a China shop, amongst other things.
That video is just one in a series of Youtube hits that form part of CAT's #BuiltForIt campaign. This campaign highlights the precision handling, manoeuvrability and strength of the company's product range in a fun and engaging way.
Emphasise your USP
[arve url="https://www.youtube.com/embed/LS-ErOKpO4E" /]
Sometimes the simplest ideas are the best, and Hebridean whisky distillery, Lagavulin, demonstrated this brilliantly with its Christmas YouTube campaign. The firm hired actor and comedian, Nick Offerman, to star in a 45-minute video, in which he does nothing but sit in a comfortable armchair in front of an open fire, drinking whisky. No words are spoken, but the atmosphere is superb, and the message – that you can't hurry a good whisky – is made abundantly clear. This tactic was repeated over the 2016 festive period, with Nick Offerman again appearing for the whiskey company in an hour-long countdown to New Years to great effect!
It's a basic marketing principle that consumers like brands that they perceive hold similar values to their own. Lagavulin worked on that principle with this video, to create content that whisky lovers could relate to personally. For SMEs looking for YouTube success, it's important to find their own unique connections with their customers.
Customer curiosity
[arve url="https://www.youtube.com/embed/ZNlN3JE3XLY" /]
A good example of how YouTube can be used to answer common customer questions is Vape Club. Vaping is a fairly new phenomenon, with many new products appearing on the market all the time. That means that there is a constant stream of questions coming from both existing customers and people interested in trying e-liquids for the first time.
Customer understanding
[arve url="https://www.youtube.com/embed/vPGhqQ9vZPM" /]
YouTube content should always be developed to appeal to the target demographic of the company producing it. Irrelevant or gimmicky content that has little to do with the company's products or image is unlikely to prove successful.
US toy firm, Hot Wheels has found a way to use YouTube to grab kids' attention, in order to market successfully in a very crowded marketplace. Hot Wheels' videos shows action-packed footage of its toy cars racing in realistic competitions, instantly getting across the thrills and excitement of these toys. It's not particularly sophisticated, but it's certainly effective.
As well as using the key points above to guide your YouTube strategy, it's also important to keep abreast of news, trends and events that might be of interest to your target audience. Tapping into the latest celebrity news or happening can be a great way to create a YouTube buzz around your own brand. If you're aware of what your target demographic is following and talking about, you can present yourself as being 100% in tune with their needs and interests.
Your first YouTube video is unlikely to be an instant success, but perseverance is key. If you keep a tight focus and produce regular high-quality content, your audience will soon grow. YouTube videos don't have to be highly-polished, professionally-produced masterpieces, so long as they are interesting and relevant to the target audience. Anyone can produce a viral hit, with potentially huge rewards for online success. For SMEs looking for a low-cost marketing opportunity, YouTube certainly has to be worth a try.