If you're not an IT buff it can be difficult to know where to put your money when you're setting up your business.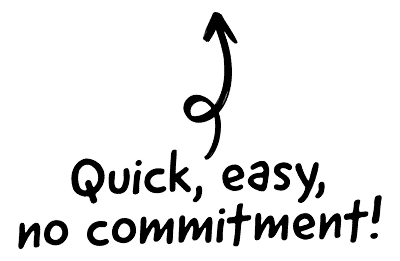 Whilst the money you spend can be offset against your tax bill, it's a daunting prospect having to invest money into systems that you perhaps have no clue about where to start.
As we all know in this digital world, software now takes a central role in any modern business, but unfortunately many small businesses don't realise it's importance until they're weighed down by data and overwhelmed with tasks that could be managed automatically.

The CRM platform to grow your business
Great for entrepreneurs
Powerful data analytics
Manage sales and data

Seamlessly connect data, teams, and customers
Cutting-edge marketing
Ideal for teams or solo use
Measure sales conversions

Powerful web builder and advanced business tools
Great for startups
Powerful web page builder
E-commerce available

Supercharged content planning
Great for marketing
Better than lists or sheets
Manage social media

Create a new website in 10 minutes. Easy.
Launch your website fast
Powerful data intuitive
No coding skills needed
Because let's be honest, when you're starting out you play more than one role, and the beauty of the modern world we live in is the fact that you can manage all of your roles effectively until you're ready to expand.
Investing in software that meets your needs can help you to manage your customer relationships, stay on top of your finances and automate any time consuming processes, giving you the confidence to get your business off the ground and drive it forward.
Consider your business needs
Before you become overwhelmed by the jargon and splurge your investment where you don't need to, consider exactly what it is your business needs.
List every task that you currently do daily and ask yourself if there are any you wish to be handled more effectively.
After all, time is money and if there's a way of making your work more efficient you can spend more time bringing in new leads or concentrating on the tasks you actually enjoy.
Like a kid in a candy shop you don't need all the sweets at once, do your research and be selective.
Many young businesses attempt to anticipate their needs and over invest, but the likelihood is your needs are going to change as the business develops.
Book keeping
Managing your money may not be your priority, but as a start-up you need to keep your eye on the bottom line. Even if you've hired the assistance of an accountant, it's best not to always rely on others and understand the revenue of the business.
Don't be afraid of book keeping as it will keep you focused and provide you with valuable insight into the turnover of your business. When starting out it may not look pretty, but ignoring the basics can make you vulnerable to late invoices and having to chase payments, something you won't want to do when your business is your bread and butter!
Accounting software will enable you to clearly view your incomings, outgoings, generate invoices, and notify you of any important bills you may need to pay. 
Marketing
Whether your business is in the creative industry or you just want to make your marketing efforts stand out, there are now many creative software packages that can meet the needs of your budget.
Whereas in the past these pieces of software were only accessible if you could pay a large fee upfront, brands such as Adobe now have a pay-as-you-go option for industry professionals who are just starting out.
This can give you a more manageable cost for the services that you require, and help you to compete with bigger businesses who have the software.
You don't need to look like the cheap option anymore, with the same tool kit as the big wigs you can show you're serious about your business.
Client management
You may feel like a cash strapped start-up but by building effective customer relationships your clients are more likely to feel valued and keep coming back, providing you with long term business.
Customer Relationship Management (CRM) software enables you to track all communication, create unique reminders of your clients birthdays or any calls you promised to make, and make you finally quit the post-it-notes.
You may feel like you're currently spinning plates but this is where CRM comes in to help, it does it all for you without the stress and worry that you've missed something, or forgotten to call that lead.
Don't leave any of your relationships open to poaching by neglecting them unconsciously.
As Peter Linas Managing Director of Bullhorn comments, "Choosing software for your business is a big decision, but it all boils down to two interrelated things; building strong relationships and making money. If it doesn't help you do this – there's a good it's not worth it".