The number of internet users has skyrocketed over the years. This opens more opportunities to enjoy more financial profits from online businesses.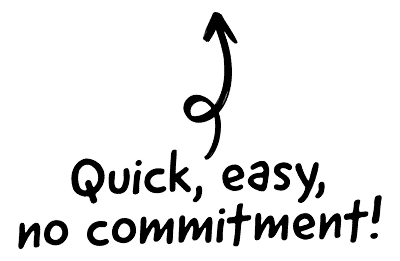 For some, it's the desire for financial freedom. For others, the passion for—also solving a problem around a particular niche of interest. Or maybe it's just an entrepreneurial outburst that is driving your passion. Irrespective of your drive, there is always something for you online.
However, often, desire is not enough, and passion doesn't always amount to profit. Anybody can have business ideas, but only a few people have what it takes to implement them. Implementation alone, also, unfortunately, doesn't guarantee success in your online business pursuit.

The CRM platform to grow your business
Great for entrepreneurs
Powerful data analytics
Manage sales and data

Seamlessly connect data, teams, and customers
Cutting-edge marketing
Ideal for teams or solo use
Measure sales conversions

Powerful web builder and advanced business tools
Great for startups
Powerful web page builder
E-commerce available

Supercharged content planning
Great for marketing
Better than lists or sheets
Manage social media

Create a new website in 10 minutes. Easy.
Launch your website fast
Powerful data intuitive
No coding skills needed
In our quest to contribute to the success of entrepreneurs looking to explore the digital space, we have compiled working business strategies—tools, services, and applications that will ensure the profitability of your venture. At the end of this guide, you would have mastered the art of selling online in a highly saturated and very competitive digital space.
Ready to launch your business? Let's take a deep dive!
Know your business organisation form
It's safe to assume that everybody knows the type of businesses that exist. However, experience has shown us that many people are completely new to these basics. Knowing the type of business you run will give you an understanding of your taxes. Also, your legal liabilities, formation, and operational costs. Businesses are broadly divided into four types. They include sole proprietorship, partnership, corporation, and Limited Liability Company (LLC). Each has its pros and cons. Do well to research more on these.
Get it right before you launch
Business ideas often come with an influx of adrenaline. You just made a discovery, and the urge to launch out immediately becomes irresistible. That sounds like a brilliant idea, but DON'T be in haste! Every idea looks beautiful until it gets to the market. Here are a few things to consider before you start your online business:
Document your business ideas
Many startups make the mistake of committing their business ideas into memory. They have a well-detailed step-by-step action plan for their business. However, they fail to write it down. This goes beyond scribbling down disjointed words or visual images on idea boards. You need to have standard documentation of your thoughts and ideas. It doesn't have to be perfect, but it must be logical enough for an average Joe to understand. Remember, the faintest ink is more powerful than the best memory.
Focus on market research and trends
Next, take time to do market research while focusing on trends around your business of choice. As you conduct your investigations, focus on answering relevant questions. For example, What are your target customers' pain points you desire to solve with your business? What differentiates your brand from other businesses in your niche? What are they doing wrong that you think you can fix with your business? Answering these questions will help you pinpoint the purpose of your business's existence. Research also helps to identify how to project your unique selling proposition (USP).
Create a business plan
After thorough research, the next step is to write your business plan. A business plan is simply a detailed write-up coined from all your findings after quality research online. It is a written document that showcases your goals and strategies in the online market.
Writing a business plan helps to make your idea realistic even as you carry out actions to execute them. Your business plan will contain details like:
The product or services your business will be offering to the online market.
The strategies to spread awareness of your business online.
The budget required to start your business.
The psychographics and demographics. The psychographics speak of the interests, values, and beliefs of the type of customers you want. Demographics denote the age range, income level, and job titles of the people you seek to be your buyers.
The workforce(s) required to run your business. If you'll be employing people, how many will they be for a start?
One benefit of writing a business plan is that it helps your entire procedure to stay organised. If you are having difficulties with the first steps of writing a business plan, it might be a good idea to use a business plan template. It will help you to get a better visual and structural overview of your business.
Set up your website
Just like a traditional business needs a physical store to transact with customers, your online business needs a virtual meeting place. This is where your buyers come to know you and your products or services. This is your website. As a business owner, you don't need to be an expert in coding or website development to start.
Content Management Systems (CMS) like Wix, WordPress, Squarespace, and Pixpa can keep you going in no time. These are user-friendly platforms that'll help you navigate the hassle of writing PHP, HTML, and complex coding languages.
Next, you need a domain name (your website name) and website hosting. Some hosting service providers let you host your website at a low price. For example, Bluehost hosts your website for as low as $2.75 per month. It is possible to host your website by yourself if you're tech-savvy. However, it's easier and more efficient to allow a web hosting platform to do it for you at a lower price.
Prioritise finances in your business
To effectively run your online business without any unforeseen issues on the way, you should be realistic about money. Count the cost of every action you'll take as you place your cards on the table. What is your budget for starting the business? Do you have intentions to start small with the resources available? Or do you intend to take a loan? Are there equipment and products that you will need to purchase to kick-start your online business?
These are the questions you should try to answer while you look at the capital you have available to start your online business. It is advisable not to make excessive expenses when starting a business for the first time. For instance, if you are low on startup capital, you can consider starting your online store without inventory. This helps you save money on upfront costs while giving you the necessary tools to succeed.
It is always wise to watch your profit margin after your first few sales. Decide if you're ready to put more money into it or if you'll allow the profits from the business to power its growth. However, this also depends on your choice of business. Another smart way to cut costs is to design your own products. With that, you don't have to incur unnecessary costs on hiring graphic designers.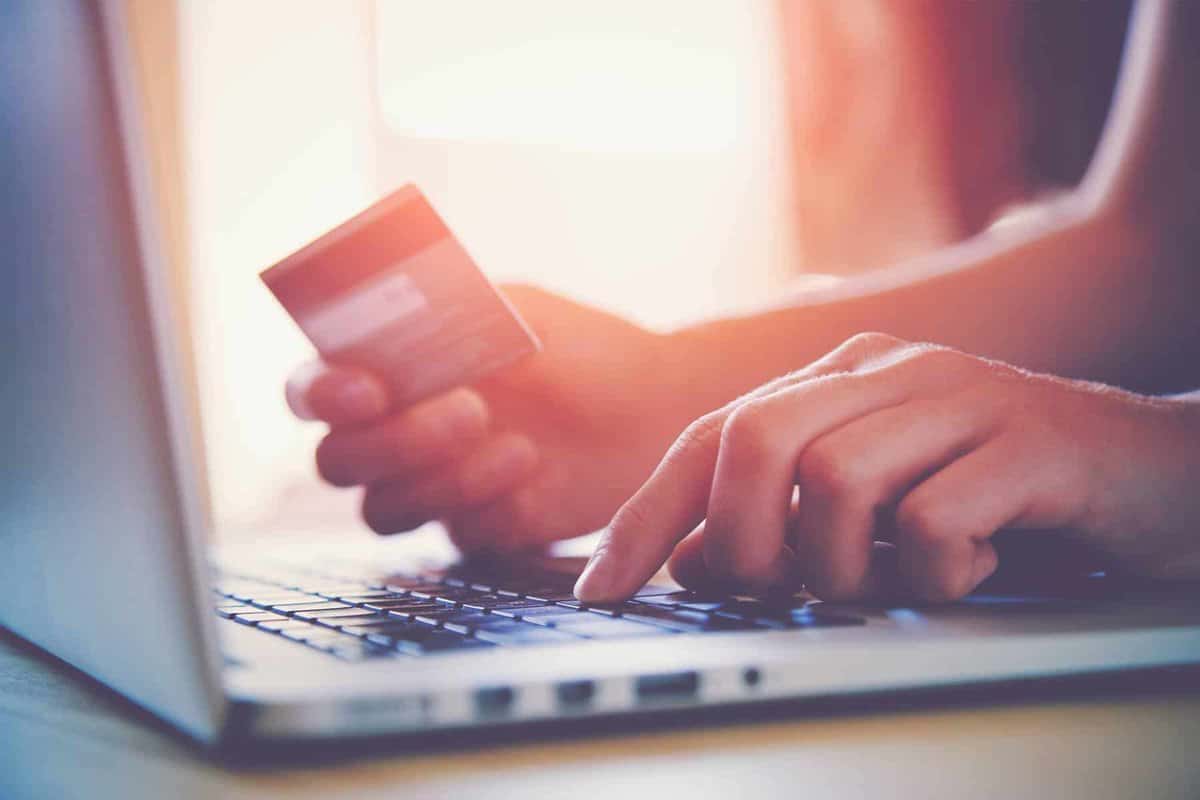 Implement secure online payment systems
Another aspect of finances you should look into is how to handle your website's financial transactions. Having a payment gateway increases the sales of products on your website. This is because it makes your website user-friendly and encourages them to return. There should be a place to make instant payments when customers see products that catch their attention.
It is always advisable to engage customers and have them make purchases in one place. If you send customers out of your website, you risk the chances of them not returning for other activities.
There are two types of online payment gateways:
Hosted payment gateway;
Non-hosted payment gateway.
In a hosted payment gateway, your customers will be immediately routed to a home site of the payment service providers. Some good examples of hosted payment gateways are Opayo, PayPal, Amazon Pay and Stripe.
Non-hosted payment gateway requires that your customers use their credit card for instant payment. Examples include Authorize.net, BrainTree, Adyen, MongoPay, PayU and FirstData.
You can also use IVR payment tools for automated payments over the phone by entering a credit or debit card number into the keypad or reading them out loud with eChecks.
There are percentage fees that every payment gateway system charges for using their gateway. PayPal, for example, collects 2.9 – 3.5% per transaction. Do your research and choose a gateway that's best for you.
Budgeting your sales profits
As a starting entrepreneur, it is best to put back your profits into the business to further its growth. You should allocate your budget to acquire sales or production devices. You may also want to consider making a paid advertisement to help boost your online presence. It also increases the chances of converting potential buyers into loyal customers. But you don't need to pump excessive amounts of money into it. Take your time, don't be in a hurry. Allow your business to grow at a good pace.
Know and study your competitors
The internet is a big market. Regardless of your niche, you'll have to compete against the big shots. Knowing your top-performing competitors will prepare you to develop realistic competition strategies. This is where competitor analysis tools become essential.
A competitor analysis tool is a software built to monitor your competitors' activities. This includes volume distribution around a given idea on the internet. So, with a good competitor analysis tool, you can know what your competitors are doing at any given time.
You can study the keywords they rank for, the products they sell the most, how their customers find them—likewise, the location where their products are in great demand. One of the benefits of having this information is that it prepares you for the battles ahead. It also allows you to know the strengths to emulate and weaknesses to avoid.
Top tools for competitor analysis
SEMrush is a perfect example of a competitor analysis tool. It helps you to note market trends through keywords around a specific business. It is a digital marketing software with over 30 tools to analyse up to 3.7 billion keywords with uncountable backlinks.
With SEMrush software, you can know how much your competitors pay to stay popular on search engines. You can also study to learn their strategies to implement them in your own business – even if you don't have to pay for it.
Google AdWords Keyword Planner is another free analytic tool that can help you stay up in the game per keywords trends. With it, you can put yourself in a position where customers can find you quickly when they're searching for your services or products online.
One good thing about Google AdWords Keyword Planner is that it's free. Other good competitor analysis tools are Spyfu, WooRank, Wappalyzer, Ahrefs, Moz, etc. With good SEO (Search Engine Optimized) content, your website has the potential to outrank competitors. And then, you can be easily accessible to your customers' search engines like Google.
To make a profit, you must stay up to date and as relevant as possible. And you can't do that without the effective use of competitor analysis tools.
You can even go one step further – outreach to the customers of your competitors.
Softwares like AeroLeads allow you to find business emails and phone numbers from LinkedIn and Xing in a single click. Therefore, you can automate the process of email searching and boost your lead generation efforts in less time.
Take advantage of social media for effective marketing
If you want to rent a brick-and-mortar store, the best place to rent would be where many activities are going on. You can generate massive traffic effectively leveraging social media platforms. As of 2020, there were about 223 million social media users in the US.
So, as you build your website, you should also create a social media profile for your business. Your social media profile should serve as a medium to immediately engage potential customers on the platform. With the help of social media marketing tools, you can take advantage of social media platforms. These include Facebook, Instagram, Twitter, TikTok, LinkedIn, and others.
Social media marketing tools can help you monitor trends on targeted social media platforms. It can also help you automate scheduled posts to keep your customers constantly engaged with your content. It also creates custom designs for your content.
Some other social media marketing tools that can help you schedule your contents online are:
Buffer: It's a visual and analytic social media marketing tool that helps you plan your social media content. The analytical software helps you monitor the performance of your social media content. Buffer will help you properly relate and grow your audience, as it boosts your online presence.
Iconosquare: This social media marketing tool comes with resources to help you understand how social media works. With the gained insight, you can take full advantage of it. Iconosquare also offers analytical surveys on posted content. It supports the management of multiple brand profiles in one interface. So you can monitor the performance of more than one content and brand profile on the platform.
CoSchedule: CoSchedule is an excellent content organising platform. It has both management, tracking, and publishing interface at once. The good thing about it is that it has a plugin that allows easy integration with WordPress software. So it is easy to use, even with its ability to manage sophisticated social media content. Alternatives such as SproutSocial and Hootsuite are also reliable.
If your social media contents require many designs, then you'll need design tools like:
Canva: With Canva, you can create flyers, social media posts, animated graphics, and logos at a go. This graphic design tool comes with inbuilt template designs, so you don't need much technical knowledge to use it. You only need to have the idea of the template that suits you best. Canva has over 50,000 templates that you can choose from.
Adobe Lightroom: Adobe Lightroom is built specifically for photo editing and enhancement. It's an image organisation and image manipulation software specifically designed for photographers. Their software or app is integrated with interactive tutorials to guide you on how to edit photos. The Adobe Creative Cloud suite allows you to capture pictures and store them. You can also share them with professionals to aid your craft of photography.
Other great social media marketing tools are Google Charts, BuzzSumo, Google Trends, Quora, Feedly. Also, Giphy, Quick Meme, Animaker, Gifmaker.me, Rawshorts, etc.
You can also do your research as you take advantage of these tools for great profiting in your online business.
Ensure to go through all the legal dealings of online businesses
To avoid your websites from being prohibited on the internet, you must comply with online business laws. Just like a physical business, online businesses claim property rights over their contents. Once you register your company, you'll get Personal Identifiable Information (PII) immediately. Ensure to make all your strategies unique to your business. Violation of intellectual property regulations will result in prohibition and sanctions.
After registering, the Small Business Administration (SBA) provides you with regulatory compliance measures to meet. One of them is that your business must be registered with the IRS. This is to get your business associates authorised. It also serves as an avenue to protect your business when there are infringements, not to restrict your freedom.
Conclusion
We believe that success in online business demands proper planning, knowledge, and the willingness to put in the required effort to succeed. It may require bold steps from you and seasons of constant improvement to stay on top of your game. But with time, it becomes an adventure.
The profit will give you the financial freedom to enjoy lovely moments with your loved ones. So, put in the work, and you'll glean the sweetness that comes with a growing online business. Remember, you don't need to have a million dollars to launch your business; you can start the minimum capital by designing your own product. It doesn't have to be perfect; just start where you are with what you have.