When you started off your own you probably had grand illusions of being able to create your own working hours and a do the work that YOU wanted to do, rather than your boss telling you exactly how it needed to be done and when.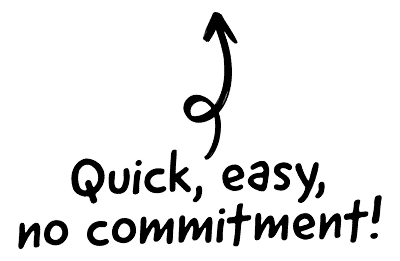 Setting your own time can certainly make you feel as though you have more creative freedom, but the job itself is just a small part of being a start-up, as the pressure of finance, marketing and business development all sits on your shoulders. Whilst your creativity may have been restricted by micro-managers, your new challenge is far greater with increased stress.  Not only do you have to please the client – your bread and butter, you've got to keep them coming back.
No-one said it would be easy but we all go through those rough patches when we feel like we need to throw in the towel and go back to the 9-5, but before you call it quits, just take a look around you. The world is changing and it's all going to be in your benefit.

The CRM platform to grow your business
Great for entrepreneurs
Powerful data analytics
Manage sales and data

Seamlessly connect data, teams, and customers
Cutting-edge marketing
Ideal for teams or solo use
Measure sales conversions

Powerful web builder and advanced business tools
Great for startups
Powerful web page builder
E-commerce available

Supercharged content planning
Great for marketing
Better than lists or sheets
Manage social media

Create a new website in 10 minutes. Easy.
Launch your website fast
Powerful data intuitive
No coding skills needed
Business is booming
According to the latest Entrepreneurs Index, Britain currently has 3.14 million small businesses registered with HMRC. The UK has more start-ups than ever before, and whilst you may see this as stiff competition to an already difficult time in your career, the benefit of so many small companies rising up is that the government are going to recognise this dramatic increase and know that this is the area they need to support with funding.
Some of Britain's biggest and most successful companies started at the bottom and worked their way up, and many global start-ups are setting up base here in the UK because of this boom.
Don't put out you're fire just yet, as things are about to get a whole lot hotter.
Better tech is coming
Everything we do is online, and if you're broadband speeds are slower than a snail it will no doubt be massively affecting your productivity. Whether you're based in the middle of nowhere or in a city centre, the internet connection differs dramatically as there is no continuity in the infrastructure.
However there is good news on the horizon, especially if you're a London based start-up, as Mayor Boris Johnson has unveiled two new initiatives to increase the city's internet connectivity to help the capital become the best connected city in Europe.
Although this may seem great news for only those based in London, the initiative will eventually be rolled out to cities across the UK, as the government is determined to put the UK on the global business map. For example the small city of Peterborough is going to be the UK's first gigabit city with thanks to a £30 million investment in infrastructure.
With better internet speeds and boost in foreign business, you could soon be working with clients that aren't just based in your local town, but clients based across the world.
Thanks to these advances in tech, the world is your oyster when it comes to business.
Co-working is in
If you're feeling really uninspired from working at home, or fed-up those four walls that are blocking your creativity, then it's time to get out and seek the inspiration to make your work life buzz with ideas.
One of the biggest hurdles you may face is where to work, but co-working spaces are becoming increasingly popular in major cities offering freelancers and small start-ups unprecedented support and resources.
Not only are you provided with a sense of community that comes from working around others, but the environments themselves are built with creative professionals in mind with cutting edge design, and some of the more recent spaces even boasting fresh fruit and beer on tap.
With so many small companies based in these spaces, you have a collaborative mix of people from all industries; human resources, web consulting and even accountants, so you can find help and connections without having to do all the homework.
 Inspiration is everywhere
When you've had a bad day in the office thanks to ridiculous client requests, it can make you wonder why you even bothered in the first place.
It's YOUR work and you put your heart and soul into it, so it's not surprising that sometimes you're going to take their comments personally.
But don't let these type of controlling clients restrict your creative freedom, take inspiration from some of the world most inspiring creative leaders, because they've been there, done that and got the T-shirt, so you're not alone on your journey.
Pour yourself and fresh cup of coffee and find your inspiration that will make your dream a success.