Startups Geek recently published an in-depth study which ranked the best UK towns and cities in which to start a business. Some of our audience was surprised that London, the nation's capital and the UK's largest city, only achieved position #27 out of #40.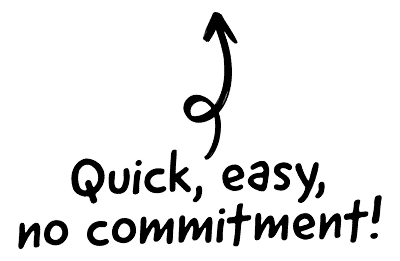 So we posed the question: what caused so many other towns and cities to score so highly in our research?
To find out, we spoke to local experts, academics and politicians to get their take on why their home towns make such good places for startups and entrepreneurs.

The CRM platform to grow your business
Great for entrepreneurs
Powerful data analytics
Manage sales and data

Seamlessly connect data, teams, and customers
Cutting-edge marketing
Ideal for teams or solo use
Measure sales conversions

Powerful web builder and advanced business tools
Great for startups
Powerful web page builder
E-commerce available

Supercharged content planning
Great for marketing
Better than lists or sheets
Manage social media

Create a new website in 10 minutes. Easy.
Launch your website fast
Powerful data intuitive
No coding skills needed
(Jump down to the full commentary here.)
Local confidence
A common theme from respondents was an expectation that their home town would rank well in such a study, with Carole Barron, Director of Knowledge Exchange and Innovation (KEI) at the University of Kent commenting that she wasn't surprised that Canterbury came out on top.
Similarly, Laura Foster, ERDF Internship and Enterprise Manager at the University of Sunderland, shared this sentiment about Sunderland achieving second place.
Business community
A strong community was also a factor described by a number of the academics and politicians.
Revd Dr Tony Bradley, Centre Director, SEARCH at Liverpool Hope University explained that "the spirit of Liverpool is creativity."
On a similar note, Justyna Turner, manager of the Launch @SalfordUni business incubator at the University of Salford, said that "there is a fabulous business ecosystem in the city."
And Fiona Lettice, Pro-Vice-Chancellor (Research & Innovation) at The University of East Anglia, commented that "Norwich provides a warm and supportive community for startups and entrepreneurs."
Business set-up costs
A number of experts also mentioned that the low cost of setting up a business was a key reason for their town or city ranking well in the research.
Councillor Ben Fitter-Harding, Leader of Canterbury City Council, mentioned the relatively low staff costs in the city, and Councillor Tudor Evans, Leader of Plymouth City Council, lauded the low cost of office space in his city.
Support schemes
Schemes and programmes to encourage and support business was also a common theme for many of the locations.
Swansea Council leader Rob Stewart stated that the city achieved 4th place in part due to Swansea's ongoing £1bn regeneration, which "is a truly exceptional prospect."
And Nick Fannin, Head of Enterprise at Edinburgh Napier University, mentioned that the university had supported as astounding 71 new businesses in its incubators.
Entrepreneurial spirit
All of the UK locations featured below ranked well in our research due to the scores achieved in the metrics we measured and analysed. But in a less quantitative and far more emotive way, they've all become thriving business hubs due to sharing a spirit of creativity, entrepreneurialism, and fostering encouraging environments for startups.
Canterbury (#1)
Our winner! Canterbury's combination of relatively low staff costs, as well as the low price of office space rental, helped it to come top of our list. It also comes high on the list for number of universities, with three located in the city.
Councillor Ben Fitter-Harding, Leader of Canterbury City Council and an entrepreneur in his own right, said:
"Canterbury is the economic and cultural dynamo of east Kent so it was great to see it top of the league for entrepreneurs wanting to get their businesses off of the ground. The city is a magnet for talent, with three thriving universities, and is ideally positioned between London and the continent. It has been welcoming visitors with open arms for hundreds of years.
"Plus it is situated in a truly beautiful part of the world and can boast city living, a fantastic coastline and picture perfect villages all in one district. It is a place of vibrancy and ideas and bursting with creativity not least because of a burgeoning cultural scene.
"Canterbury's heritage and history do not hold it back – they help it to inspire those within to create, innovate and grow. It embraces the very latest technology despite being a medieval city – with state of the art parking and free city-wide WiFi just some of the things you might not expect a place like this to have.
"And when it comes to the bottom line, staff costs in Canterbury are relatively low, office space comes at affordable rents and broadband speeds are exactly what businesses need.
"When I came to Canterbury to attend the University of Kent, it felt like the natural place to start a business. Several successful ventures later I can attest to the terrific value that the city gives to entrepreneurs like me.
"Startups survive in Canterbury not because of any one thing, but because of everything that makes this place such a fantastic place to do business and live life."
And Carole Barron, Director of Knowledge Exchange and Innovation (KEI) at the University of Kent, commented:
"The news that Canterbury has been recently ranked first place in StartupsGeek.com's research on the top 40 UK locations in which to start a business doesn't come as a surprise. The University of Kent creates an innovative and entrepreneurial environment in which to encourage and nurture ideas. We have supported student start-ups since 2004, and a high percentage continue to thrive. Entrepreneurs no longer need to be based in large cities like London. They take into account the broader business and innovation ecosystem, and the supply of highly skilled graduates. The University, City, and the region provides this."
Sunderland (#2)
Sunderland scored well across the board, but office space cost is where it shone, having the lowest cost office space out of our entire list.
Sunderland City Council's Cabinet Member for Dynamic City, Councillor Rebecca Atkinson, said:
"Sunderland was recently announced as the UK's Smart City 2020 and our City Plan is making us more dynamic, healthy and vibrant. Businesses that start-up here and grow, or the many that choose to locate and invest here, are already very aware of all the advantages that our city by the sea offers. We have a huge programme of private and public investment underway and Sunderland is very much a city that's always open for business and open to all businesses."
And Laura Foster, ERDF Internship and Enterprise Manager at the University of Sunderland, said:
"It's no surprise to us that Sunderland has ranked high in this poll. It's a fantastic place to start a business for a number of reasons; not least for the amazing business community and network of support here. As well as a having a wealth of high quality office / workspaces, the city has been recently crowned 'Smart City of the Year' which recognises the excellent work that the City Council and partners have done to prioritise digital transformation; providing an array of services and creating opportunities for communities and businesses alike.
"The University plays an important part in the community by connecting businesses with a range of expertise and support; from Knowledge Transfer Partnerships and Work Based Learning opportunities, to student/graduate Start-Up support and funding for SME's to recruit Graduate Interns, we are well placed to help the region's businesses start up, survive and thrive in what is likely to be a challenging year."
Liverpool (#3)
Interestingly, Liverpool was in the bottom 3 for startup survival rate, but this didn't detract too much from the overall score in our points-based ranking system.
Revd Dr Tony Bradley, Centre Director, SEARCH (Social & Economic Action Research Centre at Hope) and Lecturer in Entrepreneurship and the Social Economy at Liverpool Hope University, said:
"The one thing you can guarantee with Scousers is their willingness to try something new. Alan Bleasdale captured this perfectly with his character Yosser Hughes, in The Boys from the Blackstuff, and his signature line "Giz a job, I can do dat!" That was a drama about unemployed and black economy construction workers during Liverpool's dark days of the 1980s. Then, the city was under the twin shadows of the Thatcher Government, on the one hand, and Derek Hatton's Militant Council, on the other.
"That period led to Liverpool coming together as a city, to reinvent itself. It resulted in the successful Capital of Culture bid in 2003 and the city's designation as European Capital of Culture, 2008. In the intervening twelve years the city hasn't looked back. It is now the 4th or 5th most visited city in the UK, particularly by foreign tourists. Now, they find a vibrant city of artists, culture, hospitality and a unique night-time economy. But, behind that, less visibly, is a culture of 'do-ers and makers', artisan craftspeople, digital creatives and media workers. The spirit of Liverpool is creativity. When the Beatles were around there were 300 other skiffle, pop and rock bands from the city, all making some sort of living. Now, the music scene is only part of the city's inventiveness.
"Neighbourhoods such as The Baltic Triangle, Fabric District, Bold Street and Lark Lane each show the city's ability to create new ventures and independent, entrepreneurial offerings. Liverpool continues to go from strength to strength, particularly in its cultural diversity, the virus notwithstanding. And even during the pandemic the inventiveness of relaunching businesses in new ways has been evident throughout. Yosser may not have been able to do everything he said he could. But, the creatives of Merseyside show that they really mean business when they say "Giz an opportunity. We'll show you that we really can do that".
Swansea (#4)
Swansea performed similarly to rival Cardiff for many metrics in our scoring system, but it excelled for the cost of office space: the only place with lower-price offices in our list was Sunderland.
Swansea Council leader Rob Stewart said:
"Creative entrepreneurial people know a great opportunity when they see one – and Swansea's ongoing £1bn regeneration is a truly exceptional prospect.
"They're also attracted by our glorious natural environment and the city centre's location next to the outstanding sandy sweep of Swansea Bay; it makes for a very special lifestyle.
"Many millions of pounds have been invested in our city centre regeneration in recent years and the pandemic hasn't delayed progress. It's fast becoming a city centre where people can live, work and enjoy quality free time.
"A high-tech 3,500-capacity arena and conference centre is due to open in the city centre's new Copr Bay district next year and we're talking to major developers about other key sites. We're renovating an iconic Victorian theatre building and plan a high-tech hub in the heart of the city – both will become home to fresh tech and creative businesses.
"Supporting the creative industries and freelance lifestyle is a key factor in our city's ongoing regeneration drive; we want to attract and keep creative entrepreneurial people here and we're confident that we'll lead Wales' post-Covid and post-Brexit recovery."
Belfast (#5)
Belfast was the only Northern-Irish location to appear in our ranking, but it did so in style, appearing in position 5! The high position was achieved due to some healthy metrics including low office rental costs and low team member salaries.
Belfast City Council's Chief Executive, Suzanne Wylie, said:
"Belfast is proving hugely attractive for entrepreneurs and start-ups because we offer a highly skilled and talented employee pool, affordable Grade A office accommodation in our compact and digitally connected city core and a vibrant quality of life that's hard to beat. We're the largest city in Northern Ireland, perfectly positioned for doing business with the rest of the UK, Ireland and Europe and we're home to the largest port on the island of Ireland for importing and exporting goods. Co-working spaces including the Innovation Factory, Catalyst Belfast FinTech Hub and Ormeau Baths mean that natural collaborations and connections can be easily made between start-ups, partners and the wider ecosystem – and support from our Enterprise and Business team – and our partners means that entrepreneurs get the mentoring, advice, signposting and incentives they need to succeed and thrive here."
And Brian McCaul, Director of Innovation AT Queen's University Belfast and CEO of QUBIS, commented:
"In recent years, Belfast's thriving start-up ecosystem has seen a major increase in activity particularly in the key innovation clusters of fintech, health life sciences and cyber. This activity is driven in part by a world-class research capability from our universities, with Queen's recently being ranked as the UK's #1 university for entrepreneurial impact for the second consecutive year.
"Our start-ups are also supported by a wide range of enterprise and accelerator programmes, as well as extensive support networks within Northern Ireland's innovation community which spans right across the region. These factors are attracting growing attention from indigenous and international funders and investors, making Belfast an exciting city for entrepreneurs, start-ups and scale-ups."
Salford (#6)
Salford ranked well in our study due in part to a combination of high graduate retention rate (ranking 3rd nationwide for this metric) and low office cost space. Notably, Salford ranked far higher than nearby Manchester, which came in at position #31 out of #40.
City Mayor Paul Dennett said he was proud that Salford is now one of the top ten UK locations to start a business:
"Salford has led economic growth in Greater Manchester over the last decade with a 68 per cent increase in business, around £1.7 billion increase in economic output and over 20 per cent growth in jobs. Many major companies, including TalkTalk and the BBC, have chosen to relocate here because the city has the talent, accommodation and transport links that businesses need.
"MediaCityUK is already home to the largest cluster of digital companies outside London with 9,000 people now working there and will double in size over the next decade. Our new city centre business districts New Bailey and Greengate are expanding rapidly and our ambitious regeneration plans for those and the area around the University of Salford will create high quality accommodation and links to top quality research and development support.
"Salford offers a fantastic work-life balance with easy access to work, culture and green space and a dynamic, creative culture that welcomes entrepreneurs and pioneers."
And Justyna Turner, manager of the Launch @SalfordUni business incubator at the University of Salford said:
"Salford is great for new business for so many reasons. There is a fabulous business ecosystem in the city. For example MediaCityUK is an international hub for technology, innovation and creativity with commercial business spaces and clients such as BBC and ITV. There is also space for new companies where The Landing and The Greenhouse create a safe environment for many start-ups.

"Salford City Council are incredibly supportive and projects such as the University Campus Masterplan show both the Council and University are committed to investing in the city. The new campus will link with local industry, as well as feature cultural and residential schemes to create a city district that enhances surrounding communities and helps to drive the economy both locally and regionally.
"The University harnesses the talent and creativity of our students by using experts to guide them through Launch @SalfordUni business incubator. We work closely with companies locally and our own graduates are contributing as well. In the last two and a half years over 100 companies have been assisted in starting up andwe allocated over £140,000 in business grants to start-ups.
"Being based in Salford is brilliant, we have spaces where students can set up companies and they are then happy to stay in the area because it is so well connected with the rest of the world.
"The links to major businesses will always be ideal for those looking to start-up a new company and Salford is forever catering to these needs."
Norwich (#7)
Norwich's position in the top ten was achieved due to having some of the lowest office space prices in our study, along with good scores in several of the other metrics. The nearest location in the rankings geographically was Cambridge, which came right at the bottom in position 40.
Fiona Lettice, Pro-Vice-Chancellor (Research & Innovation) at The University of East Anglia in Norwich, said:
"Norwich provides a warm and supportive community for startups and entrepreneurs. The historic city and surrounding countryside provide a great place to live, work and study. The University of East Anglia (UEA) plays an important role in providing student and graduate talent, encouraging student startups like Coral Eyewear, and stimulating action and supporting grassroots activity, from meetup groups to sector specific trade associations.
"There are a range of initiatives designed to give businesses the best start – investment readiness programmes like Invest East; the EIRA programme providing businesses with easy to access, subsidised knowledge exchange with universities across the region through grants and vouchers; and the Scale Up New Anglia programme which addresses the needs of potential high growth businesses in Norfolk with events and ongoing support. The annual startup weekend Sync The City brings together talent from across the region to form new businesses, with Safepoint being a notable success from this event."
Leicester (#8)
The East-Midlands city of Leicester ranked well thanks to low overall costs, with the highest ranking in the Midlands.
Dr Martin Quinn from University of Leicester's School of Business said:
"Leicester has a real strength in start up support. Interesting this comes from both the public and private sectors, with the Leicester StartUp Community being a business driven initiative that is based on the Bolder Colorado Model, and one that has been set up wholly independently from the private sector. In addition to this there is also the Chamber and the Leicester Business Voice so the business community in Leicester is a well networked one, who are prepared to work together to develop the Cities economy. From the public sector, we have initiatives like the Leicester Creative Business Depot, Makers Yard and Dock which provide new businesses with suppoort, workspace and a ready made community of networks and contacts. Crucially, the public and private sector, on the whole, work well together and understand the characteristics of the City."
Plymouth (#9)
Plymouth was the south-westerly-most location in the top 40, and scored favourably compared to nearby Exeter which landed at #15.
Councillor Tudor Evans, Leader of Plymouth City Council, said:
"It goes without saying that we think Plymouth is a brilliant place to start a business and we really embrace entrepreneurial spirit. Physically we're located in an enviable position, sandwiched between the incredible south coast and Dartmoor National Park, which means living here offers a really unique work-life balance with all the benefits of a major city and plenty of blue-green space to enjoy right on our doorstep.
"From a logistical perspective, Plymouth has fairly low start-up costs which naturally makes it appealing. There's also great internet coverage and speeds and we've recently begun the roll out of a £2.2 million ultrafast fibre broadband network, extending access to full fibre networks and making it much easier for businesses to connect in future. On top of this, our city has a network of large organisations such as the Council, two universities and the local NHS trust which are all keen to collaborate and innovate and really see the value in working with local businesses to do so."
And Dr Sarah Preedy, Senior Lecturer in Business and Enterprise at Plymouth's Marjon University, commented:
"Plymouth has a thriving start up community and is being increasingly recognised as a home for budding entrepreneurs. The city is an international pioneer in the marine sector being home to 'Oceansgate', the city's enterprise zone, which brings together marine-based businesses to create a world-class hub for entrepreneusr and innovators. The Marine Business Technology Centre (MBTC) is also a gateway for accessing comprehensive research and development supporting Devon-based SMEs through research, testing, proving and production.
"Plymouth is also a 'social enterprise city' having one of the most active social enterprise networks in the UK. There are now around 200 social enterprises in the city working in a wide range of sectors including in education, health, arts, food, finance and many more. Collectively these businesses employ around 9,000 people and bring in an income of over £580 million.
"A key aspect of Plymouth's entrepreneurship community is that nothing in business operates in isolation. Business is all about people and forging relationships and Plymouth is a fine example of how a close knit start up support community is closely tied to the locality it serves."
Edinburgh (#10)
The beautiful Scottish city of Edinburgh achieved a top ten position in the study, scoring well across the most of the metrics in the data.
Nick Fannin, Head of Enterprise at Edinburgh Napier University, commented:
"Something exciting has been happening in Edinburgh over the last 10 years or so and it has become a great start-up city. We've seen the emergence of several unicorns that have both benefitted from and nurtured a vibrant start-up scene. This in turn has led to an influx of aspiring entrepreneurs and experienced investors who recognise the opportunities that Edinburgh has to offer. There is a great entrepreneurial support eco-system across Scotland with national and local governmental aligned in support and many organisations, incubators and accelerators providing access to advice, training, mentoring and access to finance and networks.
"The Edinburgh ecosystem is quite diverse and while you could say there is a particular focus on things like AI, Big Data and Bio- Science, we're also a World Heritage site and have the biggest Arts Festival in the World so there are big opportunities for the Creative Industries as well as tourism. Players in the ecosystem talk to each other regularly and are willing to collaborate in building teams around good ideas. Also, the air is fresh and the quality of life is high. What's not to like?
"I think one of the big drivers has been the fact that there are 4 great universities in the city who all nurture new research, new ideas and aspiring entrepreneurs. If you look at the HE-BCI data, universities in Edinburgh were responsible for more than half the student start-ups in Scotland in the last 4 years. At Edinburgh Napier we have seen post-pandemic growth in start-up activity and we supported 71 new businesses in our incubators. We have also seen spin-out successes in recent years with the acquisitions of ZoneFox and Symphonic but we are able to hold onto the expertise and the experience. Dr Jamie Graves, who was founder and CEO at ZoneFox until they were acquired by Fortinet, is a regular at the university helping us inspire the next generation of entrepreneurs and so the cycle repeats. This is going to be vital as the UK looks to post-covid economic recovery but hopefully Edinburgh can be a real driver in that."
Stoke-on-Trent (#11)
In our original commentary of the research, we noted that Stoke-on-Trent was "a bit of a dark horse" in the study results: it's a town that you might not immediately think of as a business hotspot, but it ranked more highly than many of the bigger towns and cities that circle it.
Angela Lawrence, Associate Dean of Staffordshire Business School at Staffordshire University, commented:
"The key thing for business start ups is to keep your overheads low and you won't find better value for money than in Stoke on Trent. Numerous well connected business premises can be found in the area that will be kind to your budget. Furthermore, the city is perfectly located in the heart of the UK with excellent rail networks both North and South, making it really easy to do business nationally.
"We have an active Chamber of Commerce in the city and there's a wealth of advice at your fingertips. Added to this there's the opportunity to take advantage of a variety of funding and support for businesses that Staffordshire University can offer – we currently offer free small business leadership programmes, Knowledge Transfer Partnerships and SAMPID funding amongst others.
"To top it all off, Stoke on Trent was just this week voted the kindest city in the UK – where else would you want to start a business?"
And Dr Colin Rigby, Director of Enterprise at neighbouring Keele University, said:
"Stoke on Trent is like a hidden gem, it has a great central location, is well connected to travel infrastructure and has high quality business support in both growth and research-based innovation from two major universities including Keele's Business Gateway; very active Chamber of Commerce and LEP, as well as a network of incubation and support space for start-ups, all supported by a willing workforce."
Bolton (#12)
Bolton just missed out on appearing in our top 10, but was still our highest-scoring location in the northwest of England.
Deputy Leader of Bolton Council, Councillor Martyn Cox, said:
"It's fantastic to see Bolton ranked as the 12th preferred town to start a business in the UK. Successful businesses have told us they chose Bolton due to its ideal business environment offering clear leadership and plans, a loyal workforce, our accessibility and the friendliness of a town with the aspirations of a city.
"Bolton is set for an exciting regeneration programme over the next 10 years with a town centre masterplan backed by Bolton Council's £100 million commitment towards redevelopment across six intervention areas which is transforming Bolton. Originality runs deep in these plans including a new cutting edge digital city with a focus on innovative specialisms including artificial intelligence and e-gaming, investment plans to transform Bolton town centre."
Hull (#13)
The city of Hull has many things going for it, including the fastest internet speeds in the world (!!). This is one of the metrics that contributed to its high position in our research.
Councillor Daren Hale, portfolio holder for economic investment, regeneration and planning, land and property at Hull City Council, said:
"Hull is a fantastic place for small and medium-sized businesses to start up. As the report points out, we do indeed have the fastest broadband speeds for businesses in the world.
"Hull City Council has a real focus on micro-business creation and youth enterprise plus the provision of high-quality business space, for example Kreate at the Hull KR stadium, C4Di in the Fruit Market and the Louis Pearlman Centre in west Hull.
"We have a young demographic in the city, a burgeoning creative and indie business community, an excellent university with a focus upon computer skills and, importantly, a low cost base.
"Above all, we are the most connected city in the UK when it comes to providing full-fibre broadband to business premises."
Sheffield (#14)
The Yorkshire city of Sheffield did well in our scoring calculations, managing to land within the top 15.
Darren Chouings FRSA, Business Incubation Manager (The Hallam i-Lab), Sheffield Hallam University, said:
"Sheffield is a city that makes people, and is proudly home to a really eclectic mix of independent businesses. As a creative and dynamic city, It is hard not be be inspired by Sheffield, and inspiration to start your own business can be found just by walking down Division St, exploring Kelham Island or visiting our many independent bars and restaurants.
"Support to start your business here is plentiful and the city benefits from a variety of business incubators including The Hallam i-Lab, Sheffield Technology Parks, Kollider and Wizu (to name only a few). Alongside providing space for entrepreneurial communities to grow, the city's two Universities play a big part in getting businesses off the ground by providing in-house business support, masterclasses and access to industry leading facilities including the Advanced Wellbeing Research Centre and The National Centre of Excellence for Food Engineering.
"Finally, Sheffield is a city of networks. Together, we support different sectors and find opportunities when reaching out to link minded entrepreneurs and business owners. Support is available from groups including Sheffield Digital, The Sheffield Social Enterprise Network, and Sheffield Creative Guild."
Exeter (#15)
Exeter was one of the south-western-most locations on our list, with only Plymouth being further afield.
Victoria Hatfield, Growth & Commercialisation Manager for Exeter City Council, said it was no surprise that the city was performing well and this was down to a number of key contributory factors, including having an award –winning University and College close by: "Start-up businesses in Exeter have always had strong support from a number of organisations such as the City Council, the Heart of the South West Growth Hub and the Business & IP Centre at Exeter Library, but also through award-winning business support programmes like SetSquared.
"The level of support, along with highly effective ultra and superfast broadband, low business costs and new and exciting business spaces such as Exeter Science Park, The Generator and The Mount, has allowed business to thrive, ensuring a high business survival rate for start ups in the city," she added.
And Joe Pearce, SETsquared Exeter Head of Business Support, commented:
"Exeter has so much to offer start-ups and early stage businesses, I'm not surprised it has placed so well in the Startups Geek list. The University is able to offer access to world class research and students but it also participates in a large number of projects which work with SMEs and focus on building partnerships between academics and businesses.
"There is also an amazing business support community who provide comprehensive access for start-ups and includes SETsquared Exeter – part of the Globally recognised SETsquared Partnership – which has a track record of supporting high growth businesses, alongside sector groups such as Tech SW and Tech Exeter, Kalieder and Exeter City Futures who do great work with Tech, Digital, Creative and Environmental Startups.
"Put all that together in a truly beautiful part of the World and it is easy to see why founders would choose to base themselves here."
Derby (#16)
Derby scored well for several metrics in the study, and notably had the highest average weekly earnings of the entire top 40 apart from London.
Derby City Council leader Councillor Chris Poulter said:
"Innovation and creativity are built into Derby's DNA and so it is no surprise that the city has a track record of success when it comes to launching and nurturing new businesses.
"Derby ticks key boxes for budding entrepreneurs – great connectivity, good access to superfast broadband, comparatively low costs and a brilliant talent pool.
"There's a comprehensive programme of support for start-ups, a proactive university which has a reputation for encouraging new enterprises and an informal network of peer businesses who are keen to share their experiences. All of this is being brought together in 2021 under the city's newly-funded start-up and scale-up brand – Ascend.
"Encouraging more start-ups is a key component of Derby's post-Covid economic recovery strategy – with plans to repurpose vacant retail units as locations for new creative and make-and-trade businesses among a number of exciting new initiatives."
And Professor Marc Cowling, Head of Research and Innovation in the University of Derby's College of Business, Law and Social Sciences, and a Professor of Business Economics, said:
"The fact that entrepreneurial activity is more vibrant in regionally important towns and cities geographically distant from London is not surprising because talented and creative people see more opportunities to create something new and disruptive.
"Derby's position in these rankings reflects hundreds of years of entrepreneurial activity in the city and region, dating back to the Lombe Brothers Silk Mill in 1721 and Richard Arkwright's first water driven spinning mill in Cromford in 1771. The world's first industrial revolution was created in Derbyshire and the North of England and these traditions remain today."
Nottingham (#17)
The Midlands city of Nottingham ranked well in the research for metrics including internet speed and number of universities.
Nottingham City Council's Portfolio Holder for Finance, Growth and the City Centre, Councillor Sam Webster said:
"Nottingham has always been a city which is proud to support our business community by providing opportunities and the right environment for businesses to start up and grow. Nottingham City Council and our key strategic partners have recently announced the Nottingham Economic Recovery and Renewal Plan which will not only ensure this continues, but is strengthened. Encouraging more businesses to form and flourish is an important part of achieving our ambition to be a creative, digitally-enabled, greener city where opportunities exist for inclusive growth"
And Steve Chapman, Ingenuity Director at the University of Nottingham's Haydn Green Institute, said:
"Like many post industrial cities Nottinghams history is based on innovation. Then with two world class universities and a strong sense of itself we have a unique ecosystem that enables and encourages ideas to be realised. And finally a strong civic commitment across the city means that going forward we are well placed to find the next generation of purpose driven business to help drive the recovery."
And Cherie White, CEO of Think for the Future, commented:
"Nottingham has been a pivotal location that has greatly contributed to our success at Think for the Future. Whilst in our infancy we utilised a variety of talent from the local area as well as office space such as the Ingenuity Lab to set the foundations of our company and we continue to do this today.
"I was born and grew up in South East London however since moving to Nottingham at the age of 18 I have never looked back and there is no other location I would of chosen to be our HQ with our fantastic Think for the Future team being mostly from Nottingham. London would never have been an option for us not only due to the much higher business costs that would of been incurred but mainly due to the fact that you can really have a large impact even as a small company in Nottingham and you can build a big reputation very quickly and connect with key figures to support your mission which has been the key to our growth. Myself and the business will forever be based in Nottingham as it is our home and supports our success and we would never dream of moving!"
Glasgow (#18)
The Scottish city of Glasgow is a bustling business hub.
A Glasgow City Council spokesman said:
"We are pleased that Glasgow is recognised as one of the best cities in UK for start-up businesses, a position we feel is fully merited given the supportive environment the city provides for those beginning – or looking to create – a business. A real strength of Glasgow is the strong partnership between the public, private and academic sectors that allows entrepreneurs and start-ups to develop and contribute to the city's economic growth. We particularly look to support businesses in innovation sectors that will help accelerate this growth in the future."
Newcastle (#19)
Newcastle gave a solid performance in our rankings, just managing to land above the middle of the table at 19.
Cabinet member for employment and culture, Councillor Ged Bell, said:
"A business-friendly, can-do attitude is probably Newcastle's greatest strength when it comes to attracting entrepreneurs. There is a strong collaboration between the city council and partners in both the public and private sectors to make things happen.
"For years, the city, with a rich industrial heritage in mining and shipbuilding has been reinventing itself, capitalising on its innovative research, creating entire eco-systems and networks of like-minded businesses which come together and thrive off each other's expertise.
"With two excellent universities and a college, the city is home to more than 50,000 students which ensures a rich supply of talent and intelligence. At the heart of the city is a 24-acre site, known as Newcastle Helix, which brings together national and international experts in science, data, ageing, and medicine creating a cluster of technological and creative industries.
"Newcastle is experiencing a period of growth in both population and economic activity. It is one of the UK's most cost competitive places to do business and offers a high quality of life which increasing numbers of companies are looking for to attract and retain talent.
"It is a city with a vibrant night-time economy, great connectivity, cultural attractions, countryside and stunning coastline all within a 20-minute drive from the city centre. A perfect place to enjoy a high-quality work-life balance for any business large or small."
Brighton (#20)
This sunny seaside town is a favourite for holiday-makers on the south coast. Brighton was in the top 3 for internet speed, losing only to Hull and Portsmouth.
A council spokesperson said:
"Brighton & Hove has long been established as one of the UK's most distinctive cities. It is known for the spirit and diversity of its people; for its unique retail, leisure and cultural offer; and for its world-famous seafront and heritage assets. Most recently it has become recognised for the strength of its small business economy and as a genuine hub of creativity, innovation and enterprise.
"Our recent economic strategy was been developed to build on these considerable strengths, helping Brighton & Hove to evolve as a more successful and resilient city. As a council we aim to deliver transformational change in structures, practices and projects to support long-term improvement in the economic performance in both the city and the Greater Brighton City Region."
Leeds (#23)
A fairly high business survival rate and high number of universities were countered by high office and staff costs to result in a mid-table position for Leeds.
Councillor Judith Blake, leader of Leeds City Council, said:
"Leeds has all the advantages of a big city, with dynamic and vibrant start-ups built on a rich tradition of social innovation and with access to culture, sport, food and retail at the heart of the city centre, plus the Yorkshire countryside on its doorstep. With one of the youngest populations in the U.K. Leeds provides a talent pool that is digitally skilled, enterprising and youthful and gives the city a crucial competitive edge. Our achievements and ambition for collaboration and innovation have been recognised by our selection to participate in the MIT Regional Entrepreneurship Accelerator Program. The Leeds economy is modern, mixed and balanced with strong and vibrant links to all sectors of the economy and with significantly lower business costs when compared with Central London it makes Leeds a great place for business start-ups."
Read the full research report here.