Strikingly review for 2023: The launch of website builders has revolutionised web development. Websites that take months to be finished can now be developed entirely in a few minutes to hours or days, depending on the website builder you choose.
Compare prices for web design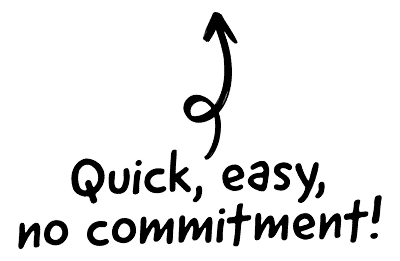 (In a hurry? Sign up here for a free trial.)
With countless options, it can be challenging to pick the right website builder. Not every platform will be a good choice for you because each platform offers different features. Now you don't have to spend a couple of hours on the internet to find a suitable website builder because we've brought a flexible option: Strikingly. 

The CRM platform to grow your business
Great for entrepreneurs
Powerful data analytics
Manage sales and data

Seamlessly connect data, teams, and customers
Cutting-edge marketing
Ideal for teams or solo use
Measure sales conversions

Powerful web builder and advanced business tools
Great for startups
Powerful web page builder
E-commerce available

Supercharged content planning
Great for marketing
Better than lists or sheets
Manage social media

Create a new website in 10 minutes. Easy.
Launch your website fast
Powerful data intuitive
No coding skills needed
Below we've discussed Strikingly's main features, pros, cons, and everything you need to know to decide whether it will be a good fit for you.
What is Strikingly?
Strikingly is a very easy-to-use website builder and hosting technology that lets anyone build a stunning responsive website within a few minutes. It puts forward more than 200 free modifiable template options that you can edit using a drag-and-drop feature. 
More than eighty-eight thousand people have used Strikingly to build their websites. Strikingly users cherish this platform because of their ease of use and excellent customer support. Let's dig deeper into Strikingly's primary features. 
Strikingly review – features
Strikingly offers numerous features for creating and marketing your website. Here are seven features every website owner would want, including you.
1. The simple blog
Strikingly's Simple Blog can be added to your website as a section. You must click the "Add new section" in the site editor and select Simple Blog.
Strikingly offers numerous features for its Simple Blog that will create an excellent user experience and user interface for your readers. Making your site mobile responsive is a requirement nowadays. For that, Strikingly's blog comes with an Accelerated Mobile Pages feature. This Google's technology allows certain pages to load faster on mobile devices. 
Using Strikingly's blog categorisation feature, you can categorise your blogs, making it easy for your readers to find a post on the topic they're interested in. Another remarkable feature that can create a great user experience is the RSS feed. It enables your readers to receive your posts in one location without moving from one site to another. 
People who read your blogs daily may forget about you in their busy schedule or not visit your blog for some reason. To get them to your blog, you need to send them a reminder. And Strikingly's blog email subscription feature is excellent for this task. It will let you send updates to your collected email contacts. 
Other features include a custom blog cover page, preview image, and comments. You can connect with your readers and ask them what they want to read through comments. Connection to the writer is what will drive many people to your website. 
2. The simple store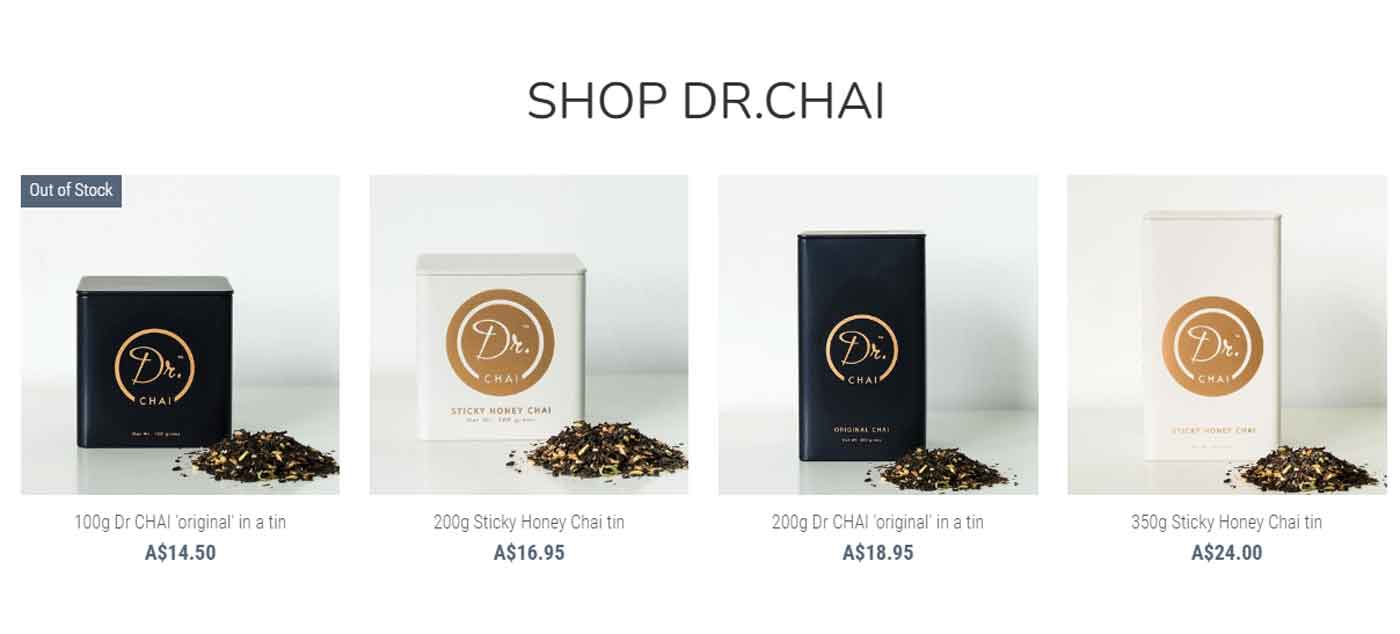 Strikingly targets everyone from home businesses selling five to six products to a massive retailer with more than a hundred products in their store. Considering its target audience's needs, Strikingly allows its users to showcase and sell more than 500 products in its store. 
Other features that will create an incredible customer experience for your buyers are:
Product filters and categorisation
The ability to accept payments through multiple gateways (credit, Google Pay, etc.)
Custom checkout forms (great for personalising orders)
Multiple shipping options
Subscription service
Membership feature
Your potential buyers need a reason to trust you. And you can give it to them by enabling product reviews in your Strikingly store. Your users' reviews won't only build brand credibility but also tell you what they like and dislike about your brand. Then, you can fill the gaps in your products and services and grow as an authentic brand. 
Strikingly also puts forward a store coupon feature. This can only be rewarded to people who have shopped at your store online.
Strikingly has a feature if you're selling your products or services to people worldwide. It enables its SImple Store users to accept payments in 135 currencies worldwide. Moreover, you can set different prices for your products in other regions of China, Canada, and America.
3. Easy-to-use website editor
Since Strikingly aims to let anyone build a website without a hassle, it is one of the most straightforward website editors. Editing your website template in Strikingly's editor is as easy as creating a presentation in PowerPoint.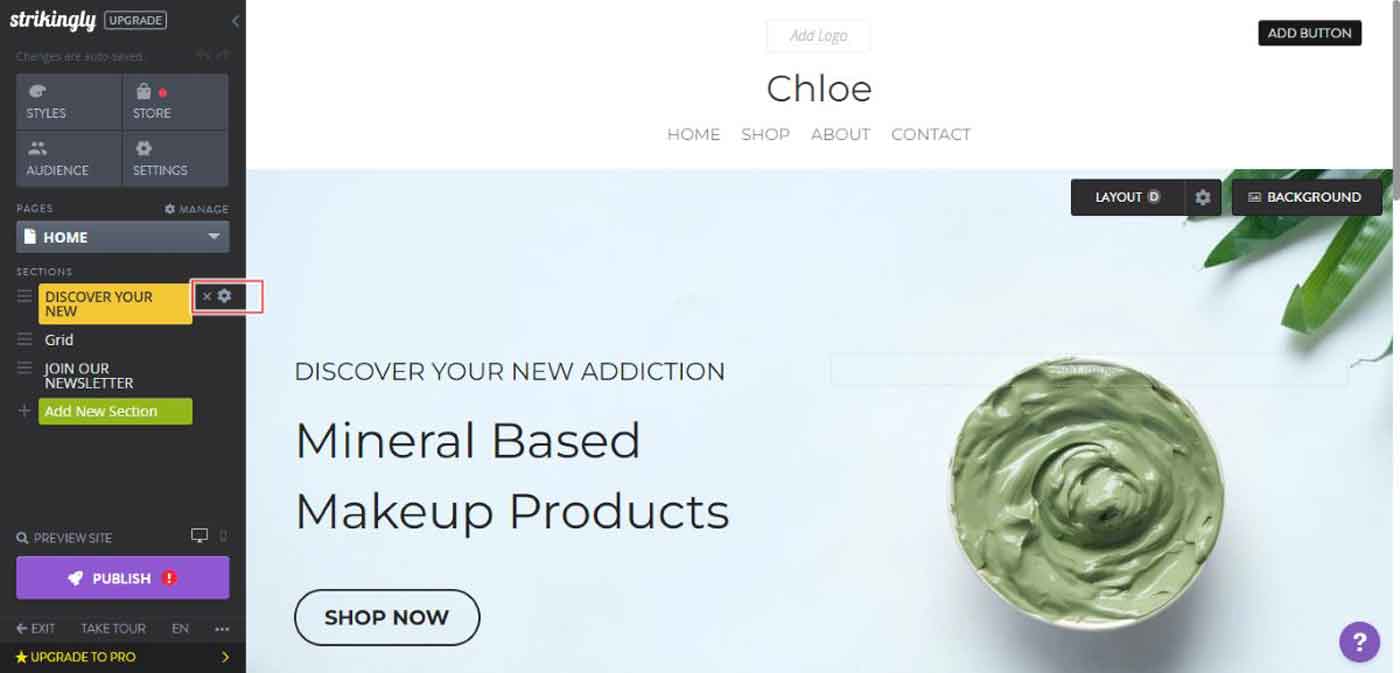 Strikingly's site editor is intuitive but doesn't compromise the features. It offers almost every feature an intimidating editor does. You get many customisation options, such as modifying background media, creating custom sections, changing the layout of the sections, and much more. 
4. Responsive templates
Strikingly acknowledges the sheer importance of responsive website design. If your website is not suitable to view across all devices, from desktops to mobiles, you may miss out on a massive chunk of your potential customers. Strikingly offers more than 200 free template options that are automatically mobile responsive to ensure you don't. 
When choosing a template for your website, you can switch to iPad, mobile, and desktop modes to see how it will appear on different devices.
Another great thing about Strikingly website templates which you may not find in every website builder, is the ability to switch templates at any time without losing content. 
5. Social media integration
Social media integration directs the flow of your target audience from your website to social media platforms and vice versa. You can integrate social media into your Strikingly website in many ways.
Strikingly lets you add social media icons to your website footers. You can either embed a link to your social media pages or select the social media platforms where your customers can share your website by tapping on the icon. 
Other ways to integrate social media into your Strikingly website include:
Adding live chat through Facebook Messenger
Setting up a Twitter card
Adding a social feed section
The social feed section displays the latest content of your social media pages on our website. Your website gets fresh content without you shedding blood, sweat, and tears to create content daily.
6. Email marketing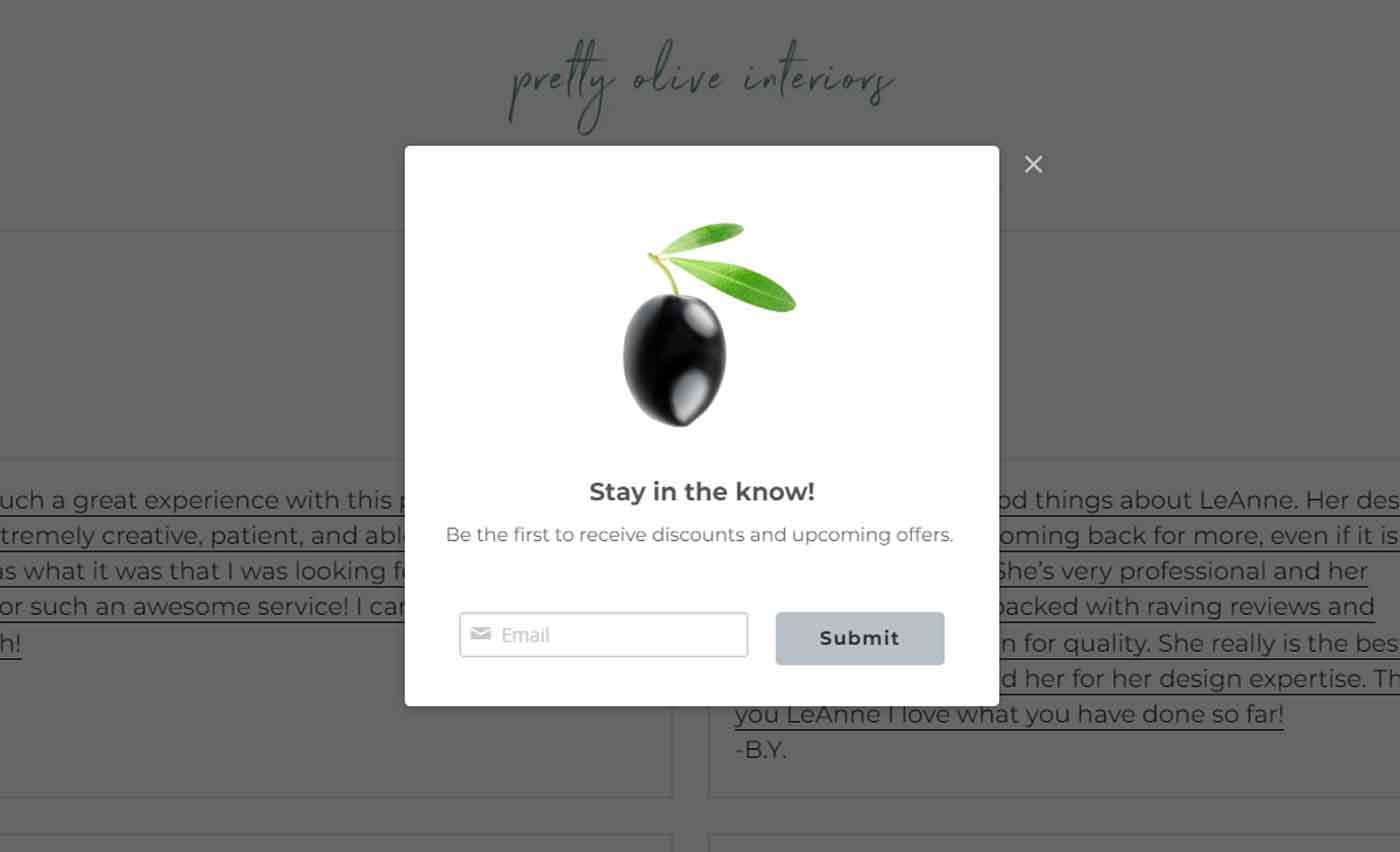 While going to an email marketing agency can cost you a fortune or some services may involve complicated steps, Strikingly is cheap and as easy as a walk in the park. 
Strikingly's email marketing service allows VIP and Audience Plan users to send newsletters to up to 2000 contacts per month. And if you need to send emails to more contacts, you can reach out to Strikingly. Further, Free, Limited, and Pro plan users can send emails to up to 100 contacts per month for a trial. 
Follow the steps below to send your newsletter using Strikingly's email marketing services:
Go to "Dashboard," then go to "Newsletters"
Click the "Sends a newsletter" button
You will be navigated to the newsletter editor, where you can compose your email. You can insert links, buttons, images, etc
Select the recipients. You can select contacts based on the site and sources. The contacts can be manually added and collected from the website through an email sign-up bar, store, etc
Now either send your newsletter to your selected contacts, save it as a draft, or send a test email to yourself
7. Custom domain
Strikingly allows businesses to register a new domain starting from only $24.95 a year. It also lets brands transfer their domain which they may have purchased previously from a third party. 
If you're considering getting a custom domain, Strikingly has an offer. You get a free custom domain for a year on purchasing one of their premium plans.
Pros of strikingly – review
Let's look at the benefits you get when creating a website with Strikingly.
1. Easy to use
From the website editor to the dashboard, every Strikingly feature has a simple interface and is extremely easy to use. A blind man creating his website using Strikingly speaks for this platform's beginner-friendly nature. It's not an exaggeration. A German company's marketing executive, Walter, created his Strikingly website using his iPad's voice feature.  
2. World-class customer support 
Strikingly's 24/7 customer support is better than what many popular website builders have to offer. If you ever need help while building your website, or after it has been published you can contact Strikingly's happiness officers through live chat or email. The maximum response time for live chat is 20 seconds and for email, it's 15 minutes. 
Another way you can get help is through Strikingly's Knowledge Base. It is packed with content-rich articles, each covering a topic about building a website with Strikingly.
3. Tons of marketing features
A website needs to be marketed. And Strikingly offers tons of marketing options in one place, avoiding you from the trouble of sifting through platforms to separate the best marketing option.
Strikingly offers an email marketing option if you want to send a newsletter, social media integration when you want to promote your social media on your website or your website on your social media pages, and custom domains to improve the SEO of your site.
To improve your site's ranking, Strikingly allows you to implement SEO strategies such as adding alt text for images, meta descriptions for your web pages, and customising blog post URLs. 
2. Free SSL certificate
Every website needs an SSL certificate, which is a chunk of code to ensure secure data transfer between you and your users. Google favors websites with an SSL certificate rewarding them with a better ranking. Moreover, if your website doesn't have an SSL certificate, it will be tagged as "not secure" on the left side of the URL bar. This doesn't reflect a good image of your brand. 
Strikingly's all websites (free and premium) come with a pre-installed SSL certificate without an extra price.
Cons of Strikingly – review
Like every other thing in this entire universe, Strikingly has cons along with its pros. These will help you determine if Strikingly will be a good choice for you or not.
1. Limited options for mobile websites
Strikingly doesn't let its users add different elements or layouts for the mobile version of the website apart from a few mobile action buttons. Therefore, if you want to tweak your desktop web design, convert it into a mobile version, you may have to create two separate sites. Or you can switch to code or any other website builder.
2. Need to upgrade plan for a big ecommerce store 
Strikingly's free forever plan lets you sell only one product in your store, and the Limited plan (costing $12/month when billed monthly) offers only five products. Therefore, if you want to sell more than five products, you must upgrade to the Pro plan, which costs $20/month when billed monthly. Strikingly's Pro plan allows you to sell up to 300 products in your store. 
Moreover, where many website builders, such as Wix, allow you to list, showcase and sell unlimited products on paid plans, Strikingly doesn't. The most expensive paid plan, VIP, enables you to sell more than 500 products but not infinite.
Customer support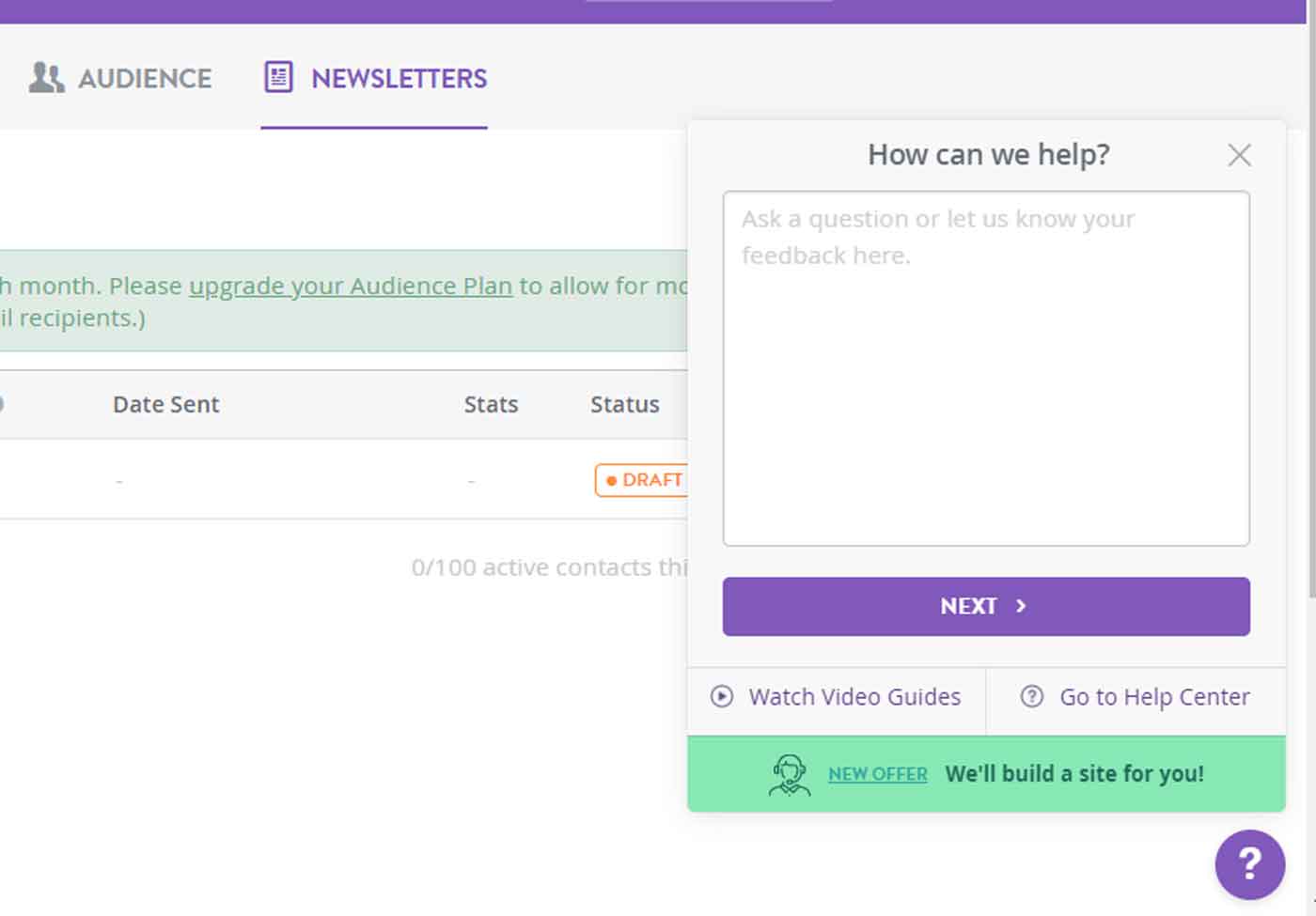 Customer support is essential when choosing a website builder because if your site runs into a problem while live, you will want the issue sorted out as soon as possible.
Strikingly is known for its excellent 24/7 customer support. You can contact happiness officers through email or live chat if you encounter an obstacle while building your site. The maximum response time for emails is 15 minutes and 20 seconds for a live chat on the Strikingly site. 
Moreover, Strikingly has a robust knowledge base packed with articles covering almost every topic related to building a website with Strikingly.
Pricing
Strikingly offers a free forever plan which lets users build unlimited free websites. Further, there are three paid plans: 
Limited that costs $12 a month
Pro that costs $20 a month
VIP that costs $59 a month
Each plan comes with a free trial period that is 14 days, and the price goes down as you extend your plans. For instance, the Limited plan will cost $8/month, VIP $16/month, and $49/month if you opt for yearly billing. 
Strikingly review – final verdict
We concluded that Strikingly is a great option for anyone who wants to build a cost-effective website in just a few minutes. Its ease of use, stunning templates, world-class customer support, marketing tools, and other numerous features make it stand out. However, it does have some gaps that we've discussed above, which may or may not impact you depending on your requirements.   
Lastly, we would give an overall rating of 4.5 stars out of 5. Sign up here to get a free trial.