Telemarketing provides businesses with a great way of reaching new customers, solidifying existing relationships, and ultimately improving their bottom line. For this to be the case, though, you need to choose telemarketing services with care. Not all services are created equal and so to help you choose, we've compiled a review.
Compare prices for call centre & telemarketing solutions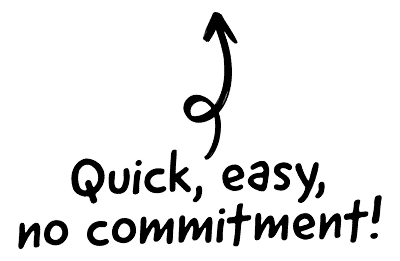 Below, discover everything you need to know about telemarketing services before you go ahead and use these services.
What is telemarketing?
Telemarketing is a form of direct marketing of services and products to possible customers over text, Internet, or telephone. Telemarketing may be carried out by telemarketers or automated telephone calls, known as robocalls. You may also hear telemarketing referred to as inside sales or telesales.

The CRM platform to grow your business
Great for entrepreneurs
Powerful data analytics
Manage sales and data

Seamlessly connect data, teams, and customers
Cutting-edge marketing
Ideal for teams or solo use
Measure sales conversions

Powerful web builder and advanced business tools
Great for startups
Powerful web page builder
E-commerce available

Supercharged content planning
Great for marketing
Better than lists or sheets
Manage social media

Create a new website in 10 minutes. Easy.
Launch your website fast
Powerful data intuitive
No coding skills needed
What are telemarketing services?
Businesses provide telemarketing services for companies, which can involve calling customers on their behalf to provide them with customer service, gain their participation and support, or sell them products.
There are both B2C (Business to Customer) and B2B (Business to Business) marketing available. Both work effectively at generating leads, selling services and products from a distance, securing appointments, and helping you to build a rapport with your customers.
Why would a business outsource its telemarketing to a third party?
You have two options when it comes to telemarketing: you can handle it in-house, or you can go for a third-party service. Most companies will find that outsourcing to a third party makes more sense, and there are several reasons why this is the case. This includes the following:
| Reason to outsource telemarketing | Good to know… |
| --- | --- |
| Reduce your costs | Outsourcing telemarketing is a much more cost-efficient approach when compared with having to build your own in-house telemarketing team. You won't need to invest in infrastructure, software, or management staff. |
| Time | All companies, irrespective of their size or the industry they operate in, need time to get on with their core business. When you outsource telemarketing to experts, you will have more time to focus on what you do best. |
| Measurable results | If you outsource telemarketing, you won't need to spend time managing your team or monitoring the performance of the campaign every day. Instead, a top-quality telemarketing company will be able to provide you with reports on the progress of your efforts. |
| Flexibility and scalability | Aside from the benefits we have discussed so far, outsourcing telemarketing means you can easily scale the service up or down based on your requirements. |
Why outsource telemarketing?
Is telemarketing an effective way to generate sales?
Telemarketing is still an effective way of generating sales. Unfortunately, there are a lot of companies out there doing telemarketing wrong and giving it a bad name. In fact, every 1 in 2 customers feel that salespeople can be too pushy. However, if you do telemarketing right, it can be a cost-effective method of generating sales, as it builds brand awareness and provides immediate insight.
So, let's look at the benefits of telemarketing in further detail so you can get a better understanding of why this is an effective means of sales generation:
You can reach more customers than you would with in-person sales calls
You can sell from a distance, enabling you to boost your sales territory
Generate appointments and leads
Explain technical issues to customers with greater clarity
Crate an instant rapport with your customers
Provide a more personal and interactive sales service
Telemarketing has a distinct advantage over other forms of marketing because we feel closer with someone when we speak with them directly. This means that people can get closer to your brand than ever before. They will trust your business and make sales from you in the future.
Inbound vs. outbound telemarketing services compared
There are two main options available to you when seeking telemarketing services: inbound and outbound. So, what's the difference between the two?
Inbound telemarketing services
An inbound call centres will receive calls from the customers. Support teams will typically monitor inbound telemarketing solutions, as the calls tend to come from existing customers that have queries or are experiencing issues.
Outbound telemarketing services
On the other hand, outbound telemarketing services involve making outbound calls to shoppers. Sales teams will typically run outbound contact centers that will cold call possible customers about their products. Businesses may also make outbound calls to collect market research and survey shoppers.
Is inbound telemarketing less important than outbound telemarketing?
Both inbound and outbound telemarketing services are important. While outbound services are about generating sales and learning more about your customers, inbound telemarketing is predominantly about offering outstanding customer support. However, this does not mean that you do not have a chance to make sales. You can upsell and cross sell when offering support to customers, yet for this to be effective you do need to do it in a discreet manner.
What different types of telemarketing services are there?
There are two basic types of telemarketing services: business to consumer telemarketing and business to business telemarketing.
Business to consumer (B2C) involves using telephone marketing to reach individual customers who are looking for products or services. On the flip side, B2B marketing is about using telephone marketing to start sales contact with other companies. This sort of telemarketing involves identifying and marketing to the decision makers that represent their businesses.
Business to Consumer marketing is product driven, with a short sales cycle. You can expect single step purchasing and few decision points. Emotional purchasing decisions are very much a part of this type of marketing.
B2B telemarketing services explained
B2B telemarketing services differ considerably. With this service, telemarketing professionals will be reaching out to other companies to sell your services and develop fruitful relationships. The very nature of this means that B2B telemarketing is relationship-driven. The target market is also small and focused.
Aside from this, the sales cycle is longer and there are numerous decision points throughout, which is why it is critical to make sure you align with a company that specialises in the B2B sphere. It can also be difficult to secure sales in this area because businesses are much more rational when making purchasing decisions, evaluating business value and risk.
Cost of telemarketing services
It is important to recognize that the cost of telemarketing can differ considerably from company to company. To help you get a better understanding, in the table below we will look at the different expenses you may face and the expected cost.
| Charge | What is entailed? | Anticipated Cost |
| --- | --- | --- |
| Set-Up Fee | This refers to the cost of getting your campaign up and running, for example, training staff and writing a sales script. | Around £250 |
| Hourly Call Rate | This is mainly the cost to cover the wages of the telemarketing staff that will make the calls for your business. | Between £10 and £30 per hour for each operative |
| Campaign Management | Managerial and admin fees for setting up your campaign and overseeing it | £50 per month |
| Cost of Data | If the telemarketing business needs to source the lists of numbers and names used in the campaign, you may be charged an extra fee for this. | The cost will differ per project |
| Cost of Calls | This is usually included in the hourly call rate we mentioned above. However, there may be surcharges in some cases, i.e., for international calls. | Depends on the target and location |
Telemarketing services costs
How to choose a telemarketing service for your business
As mentioned, there are a lot of benefits that are associated with telemarketing services. However, to experience these benefits, you need to make sure that you choose a company with care. So, let's look at how you can find the best telemarketing service for your needs:
How to choose a telemarketing service
Determine your needs

There is only one place to begin, and this is by figuring out what you need. There are different types of telemarketing, as explained above. Plus, all businesses have different goals and requirements. You need to think about what you are looking to achieve from implementing telemarketing within your business. Do you want to generate more leads? Perhaps you are looking to offer customer support for a new product rollout? Whatever your needs may be, outlining these from the off makes sense so that you can pinpoint the sort of service that is going to be right for you.

Think about your budget

Not only do you need to consider your goals and objectives, but you are going to need to establish a budget. We are sure that you will have a marketing budget that you need to adhere to. If you refer to the table above, you can see that there are several different costs that telemarketing companies can implement, so it is important to understand the fee structure when outsourcing to a telemarketing company. The last thing you want to do is receive a bill with lots of expenses that you were not expecting. Therefore, it makes sense to sit down and work out how much you can afford, as well as comparing service providers and their costs to work out a fair fee.

Consider the company's experience

There are a few different ways that you can look at experience. Of course, you want to discover how long the company has been in operation. Yes, all businesses need to start somewhere but you do not want to be a business' practice project. At the same time, you should also look for relevant industry experience. Not only do the professionals in question need to be experts at telemarketing but they also need to understand your business as well. Therefore, it is important to try and find companies that have operated within your business sphere before. Ask for examples of companies that they have worked with that are of a similar nature to your own.

Read reviews that have been left by others

Next, spend some time reading reviews that have been left by others who have used the service in question before. You should easily be able to find independent comments and feedback online today, as there are plenty of great review platforms. This can provide you with the answers to the questions you really want to know, such as what the company is like to work with and whether they delivered on their promises.

What approaches are used to generate leads and sales

Considering 54 percent of customers feel that  businesses need to develop more innovative ideas for customer engagement, you need a telemarketing firm that can think outside of the box. A lot of people feel that telemarketing sales personnel come on too strong and are too pushy. You do not want this to be associated with your business, so ask about the approaches used to achieve results.

Find out how the service will work and discuss reporting and feedback

Last but not least, it is important to find out how the service will work. How will you communicate with the telemarketing company? How will they report back to you regarding their efforts? One of the benefits of working with a third party for your telemarketing is that you should be able to make the most of robust and cutting-edge reporting software that gives you all the insight you need about your campaign. After all, if the company does not provide you with reports, how are you going to know whether the campaign is working? The business you hire should agree to provide both qualitative and quantitative feedback that provides a well-rounded insight into how the campaign has been received.
Final words on telemarketing services
As you can see, there is a lot to consider when looking for telemarketing services for your business today. We hope that the advice and guidance that we have provided you with in this blog post will help you to find the best telemarketing solution for your business. It is important to carefully think about the sort of telemarketing you require so that you can find a third-party provider that is going to be right for you.