Many companies spend excessive amounts outsourcing their marketing to encourage their customers to interact and engage with them on social media platforms as well as their own websites.
Compare prices for marketing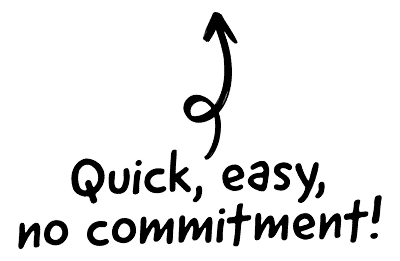 But whilst the cost starts to add up in many areas of digital marketing, the saving grace could be to actually educate your own team in these areas.
Your social media sites and even your website, is the voice and the face of the company in the digital arena, and if you're not being represented properly or hitting the mark with your relevance, you could be missing out on the customer engagement you long for.

The CRM platform to grow your business
Great for entrepreneurs
Powerful data analytics
Manage sales and data

Seamlessly connect data, teams, and customers
Cutting-edge marketing
Ideal for teams or solo use
Measure sales conversions

Powerful web builder and advanced business tools
Great for startups
Powerful web page builder
E-commerce available

Supercharged content planning
Great for marketing
Better than lists or sheets
Manage social media

Create a new website in 10 minutes. Easy.
Launch your website fast
Powerful data intuitive
No coding skills needed
Nobody knows your business like you and your team do, so why aren't you the ones creating the content that is going out into the world?
Misguided businesses believe that it's a costly process, but in fact the only cost is really on your time.
But when you create great content, time is money well spent.
Even if your team aren't award winning designers, with the tools that are available now you don't have to have a creative bone in your body to make interesting graphics.
Canva
The traditional route of using stock images is plain boring, and embroiled in usage right problems, so it's no surprise that Canva have come out on top as the easiest way to create your own fun graphics for free!
No expertise or skills required, it's like a modern version paint for adults. Giving you a whole host of colourful icons, and templates for any use. From social media posts, to posters and presentations. There never needs to be a dull document in the office again.
Of course the benefit for any business is that you have full control over your content, and of course there's no financial cost.
Even just dabbling in a little ad-hock artwork may make you see the benefits of getting creative in-house rather than sourcing your ideas from elsewhere.
Photoshop
Adobe software has carried the stigma of being expensive for quite a while now, but they've realised just how much they alienated the small businesses.
So stepping away from their conventional safe net of graphic designers, they've created a pay-as-you-go service where anyone can have the software for a minimal monthly fee.
Admittedly Photoshop is certainly the more advanced content creation method, but there are now numerous bespoke courses which can cater for all business sizes, and ensure they teach only what you actually need.
After all, there's no point becoming a master at Photoshop when you're simply creating a few social updates!
Apps
It seems obvious but to many companies it's not. Phone Apps have come a long way since their launch, and now more than ever there are numerous free apps that can enhance photos at the tap of a button. So even if you're not David Bailey, you can still create stunning imagery.
Real photos are the most popular out of any image content, so get your team to get snap happy with your products or your team and share it across your social sites.
The likes will soon rack up and it will provide an honest face to the company.
Aside from the usual suspects search for apps that not only enhance the quality of the photo but can also add some fun effects and text.
It's surprising what you can create on a minimal budget and with a little time on your hands.
Rather than spend a fortune on outside agencies, take back the control of your content and inspire your entire team to get involved.
Content is king in the realm of social media, and if you can harness these tools to empower your team, you'll have a strong marketing asset that will provide credibility to your company.