A great image can help elevate pretty much any creative piece — and we haven't always got time to shoot our own photos or go custom. Sometimes, you have to rely on great imagery created by others.
Compare prices for graphic design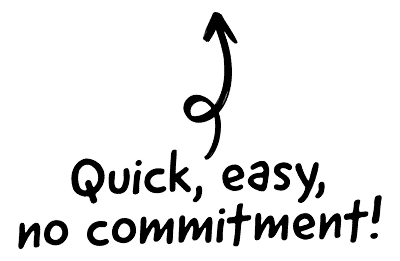 However, if you aren't careful about how you search for imagery, you could use a copyrighted image and find yourself in a costly legally dispute.
Below I've listed 6 tips for finding great images that are copyright compliant and free for you to use.

The CRM platform to grow your business
Great for entrepreneurs
Powerful data analytics
Manage sales and data

Seamlessly connect data, teams, and customers
Cutting-edge marketing
Ideal for teams or solo use
Measure sales conversions

Powerful web builder and advanced business tools
Great for startups
Powerful web page builder
E-commerce available

Supercharged content planning
Great for marketing
Better than lists or sheets
Manage social media

Create a new website in 10 minutes. Easy.
Launch your website fast
Powerful data intuitive
No coding skills needed
1. Know the (basic) fundamentals of copyright law
There's a reason that you have to be careful what about what online images you select to use. Copyright law is a real and serious threat which, if breached, can lead you to be issued with huge financial bills.
Speaking from experience, I once used an image on a blog post without having the proper permission. Shortly after it was uploaded I received an email with a request for compensation that ran into thousands of pounds.
While I was able to resolve this matter without paying a huge compensation claim (though, I did still have to pay a fee) you might not be so lucky. So read the UK Government's copyright notice for digital images and make sure you know the (basic) fundamentals.
2. Check for Creative Commons
Creative Commons is an American non-profit organisation which exists to help expand the access to and availability of creative works that are legally available for everyone to use. These creative works include images and there are an extensive number of images available on Creative Commons.
There are a couple of tips for you to be aware of when using Creative Commons, as part of your search for great online imagery to meet your creative requirements:
You can either search for images using the Creative Commons database or you can can look for the CC sign on an image
You need to check which CC license the image you have found has, as there a number of licenses and they allow for different levels of usage
3. Use a niche creative resource
With so many image resources available to you, it's a case of looking in the right places to ensure that you can find images that are more in keeping with your creative requirements.
There are some excellent public domain resources that contain pictures images which are both copyright approved and interesting. Some of the best examples are:
4. Create a bridge between your content, brand message, and your images
It's not just the places your search for where you can get creative in your search for great images. You can also adopt a more creative approach to the questions that you ask search engines when you are carrying out your searches.
You can do this by creating a bridge between your images by using metaphors that link to either/both your content and brand message.
Chevy are an example of a brand excel at this. In its Like A Rock campaign, Chevy used images of rocks and boulders to draw a visual link between its imagery and brand message of having a tough, durable, and timeless product.
5. Take inspiration from creative design sites
If you are struggling for inspiration then you can do no worse than to search through the resources available from a creative design site, such as Behance.
Set up by Adobe Systems, Behance has been used by some of the biggest organisations in the world. These include:
LinkedIn
AIGA
Adweek
Cooper-Hewitt
National Design Museum
Art Center College of Design
Rhode Island School of Design (RISD)
School of Visual Arts
Behance lets you access online portfolios from some of the best creative professionals around and features a wide range of curated galleries for you to take inspiration from.
6. Use a stock image site
If you're searching for professional image and don't want to pay for using it, you can go directly to a stock image site and source one from their library of images.
One I've used myself is Burst. This has a wide variety of images which are free to use and which are available in high resolution. However, I'm also very fond of not searching for images at all, getting them sent to my email inbox instead.
Not only does Death To The Stock Photo have an excellent name, it will also send you a monthly email with free images that are creative, irreverent, and unique. While you have to sign up to a paid plan if you want full access to the images available, I personally get everything I need from the free account.
Searching for online images is simple. However, finding images that meet your requirements and which are free to use is trickier. By taking note of my 6 tips and putting them into practice, you can be sure to find images that suit your creative needs and which don't land you in any costly copyright disputes.