You've invested a lot of your time and effort to earn this creative writing degree you've always dreamt of. This was a great opportunity for you to read a bunch of famous works, analyze them, and most importantly, learn how to put your thoughts and emotions into words. Now that you've made through the course with stellar grades, maybe it's time you tried your luck at content writing.
Compare prices for marketing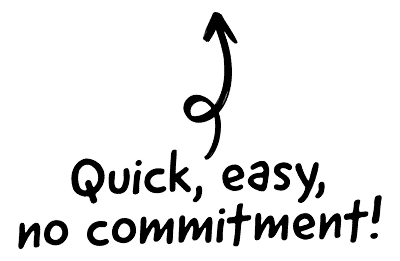 This is a great idea, but you need to slow down, Shakespeare. Before you make your decision, you need to keep in mind that entering the world of digital marketing and content marketing is not just about creativity. It's about making strategic decisions, doing a lot of research, keeping pace with trends, and optimizing your articles for search engines.
Not sure what I'm talking about? Here are a few practical examples that will show you the differences between these two types of writing.

The CRM platform to grow your business
Great for entrepreneurs
Powerful data analytics
Manage sales and data

Seamlessly connect data, teams, and customers
Cutting-edge marketing
Ideal for teams or solo use
Measure sales conversions

Powerful web builder and advanced business tools
Great for startups
Powerful web page builder
E-commerce available

Supercharged content planning
Great for marketing
Better than lists or sheets
Manage social media

Create a new website in 10 minutes. Easy.
Launch your website fast
Powerful data intuitive
No coding skills needed
Clarity vs. the Richness of Language
Have you ever head of the Iceberg Principle? If you are a fan of Hemingway, then you certainly know what this term stands for. Using this principle, an author doesn't tell you the story from beginning to end. On the contrary, they omit the most of the story, giving you hints implicitly. Believing that the deeper meaning of the story should never be presented on the surface, they force you to pay attention to details and read between the lines.
Then, there's Magical Realism, where fantastic elements are added to otherwise normal, real-life situations.
Edgar Allan Poe's poems and short stories are based on the elements of mystery, science fiction, and horror.
Even though these are completely different genres, what links them is the fact that the works that belong to them can be interpreted differently.
This is not how content writing works. Actually, we can even say that content marketing is the opposite of creative writing in that sense.
This form of writing all about clarity. You do your keyword research and need to create an awesome story around it. But, this story cannot be your imagination. It needs to be highly informative and educational, as well as backed by some trusted sources and statistics. There shouldn't be any ambiguities. Everyone who reads your article needs to understand and perceive it in the same way.
Content Writing is Strategic, while Creative Writing is Subjective
Creative writing gives you the opportunity to express all your talents and unleash your imagination. Like I've already mentioned, you can write about anything that comes to your mind. Describe beautiful landscapes, depict the same situation from different characters' viewpoints, change history. Do whatever you like, as long as your readers like it.
Content marketing is strategic. You need to have a solid plan to guide you and keep you on track.
First, you need to do a market research and understand the industry you've been writing about.
Second, you need to find and analyze your major competitors to see what content marketing strategies they use.
Most importantly, to tailor your content to your readers' needs, you need to know who they are. You need to segment them, see what types of content resonate with them, and build a content marketing plan accordingly.
Content Marketing Needs to Be Measured
When hiring a freelance content writer or an SEO consulting agency, a client wants to see the results of their work. This is why content developers need to constantly assess the effectiveness of the techniques they use. Fortunately, there is a wide range of tools that will help you track your metrics effortlessly.
For example, retention metrics will tell you how many people come back to your site because they find your content valuable. High bounce rates indicate that your content doesn't resonate with your readers, while the time spent on a page tells you whether your visitors really read your content or just skim through it. Of course, businesses need to measure their ROI, too, to see whether their initial investment in content marketing pays off.
Sure, some of these metrics can be applied to creative writing as well, but they're not obligatory.
Their Purpose is Different
Finally, the main aim of content writing and creative writing is different.
Writing creatively is something you do because you simply love it. It could be either your hobby or even a primary source of income and your main aim is to evoke emotions in your readers. This is your legacy, something that will outlive you and it doesn't even have to be profitable at the moment. It sometimes takes years before people start seeing the quality of your work.
Content marketing is different.
First, a content developer expresses their clients' vision and not their own one.
Second, content writing is just one piece of a huge puzzle called digital marketing. The idea behind it is simple- to attract new customers to your clients' site and help them build a trustworthy brand
Third, it goes hand in hand with SEO. Without it, creating web content would be purposeless. By optimizing your content for your major keywords, you're actually boosting its visibility and giving it a chance to rank high in the SERPs.
Finally, content marketing helps a business to position themselves as authoritative and rise above their competition. And, unlike your creative works, your SEO content needs to be visible to the right people and relevant at the moment of writing. You need to keep track of the industry trends, experiment with different types of content, and make your content exciting to hook readers. Most importantly, you need to know where, when, and how to promote it.
These Two Fields are Constantly Intertwining
Given these examples, it's obvious that content writing and creative writing cannot be used interchangeably. They're simply two completely different notions.
However, there are certain similarities between them we cannot deny.
For example, both creative and content writing can be good and bad. And, to be successful at what you do, you need to constantly learn and improve your skills. Most importantly, to get your works to the right people and at the right time, you need to do your research and know who you're writing for.
Above all, to get the most of your content writing, you need to add a pinch of creativity to it. While I was writing this post, almost 4 million articles were published. What this number tells you is that there are thousands of other content writers out there, discussing the same topics and targeting the same group of readers. So, to rise above them, you shouldn't write overly promotional, SEO-centered articles. Instead, you should make them authentic and mind your audience's preferences.
Finally, the major similarity between these two types of writing is the emotion a writer wants to trigger in their readers. Be it nostalgia, happiness, or maybe sadness, by evoking our emotions, writers want to achieve a certain goal. In creative writing, this may be building a personal brand or inspiring a reader to read and buy their other works. In content marketing, it's all about informing and enticing a reader so that they stay longer on a site and engage with a brand.
So, when merged together, these two types of writing may make an awesome pair.