As an initial or start-up business owner, you should use awesome tools for kick-starting your business venture in the most effective and profitable manner. Among various tools, smartphone app have made it simple and possible to keep things well organized in your pocket. Below mentioned are 5 apps that can help you to start your creative business.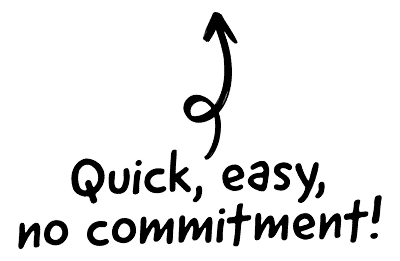 Workshare
There might be some instances when you are discussing about an idea in new office with current staff and might even get late to implement. Moreover, you may also need to work from home during odd hours, but forgot flash drive in office. Though, Workshare app may also be quite useful in such case, allowing the staff members for synchronizing the data between smartphone and Workshare Platform. This app even sends the real-time notifications to updates the file and comments to various parties using the app irrespective of location. This app works perfectly with iPad and iPhone. Available for iOS and Android.
Cardcloud
Do you wish to save some amount of money? You will certainly love to, being the owner of start-up business. To keep various expenses down, wherever it is possible should be the top priority. The app CardCloud is a kind of creative business card which also acts as the replacement for physical card of your traditional business. The people offer their card to automatically have business information that is stored on phones, and so you won't even have to feel quite much guilty when you forget the business card. The most important thing is that other people actually don't need app to get the business card. Moreover, CardCloud is quite compatible with iOS and Android.

The CRM platform to grow your business
Great for entrepreneurs
Powerful data analytics
Manage sales and data

Seamlessly connect data, teams, and customers
Cutting-edge marketing
Ideal for teams or solo use
Measure sales conversions

Powerful web builder and advanced business tools
Great for startups
Powerful web page builder
E-commerce available

Supercharged content planning
Great for marketing
Better than lists or sheets
Manage social media

Create a new website in 10 minutes. Easy.
Launch your website fast
Powerful data intuitive
No coding skills needed
DoubleDutch
If you wish to get more prospective clients, customers and employees to engage with content related to the start-up, DoubleDutch may also provide idle and suitable solution. There is also high level of security offered by the app so you always don't need to worry about data getting leaked. It is more of an event and conference management app and it even works as the most interactive social network. These features consist of outbound publishing, interactive maps, 2 way schedule sync, integration through event registration and even offline mode. Available for iOS and Android.
Speaktoit
It is a voice-enabled app of a virtual assistant. These developers are now adding features in the year 2013 that would also come handy for the start-up business owners. However, among new features, there are also meeting and calendar scheduling that will even allow you to always schedule the meeting or event with the voice. This app will remind you of meeting on given day. This app works quite smart by reminding to book the flight and hotels if you've any meeting in other state or city.
30/30
This app permits you to properly manage the time in highly efficient manner. As the start-up business, you should know the significance of efficient management of time, and the app 30/30 will also help you in the way. Available for Android.