When it comes to managing a creative business, meeting deadlines and keeping clients satisfied, we simply need to get things done. And when you have 101 things to do at the same time we may require a little bit of help to remain organised. That's where project management apps can prove to be an invaluable planning tool to keep you on track to completing your most important tasks. Here is our roundup of the best project management apps for iPad and Android.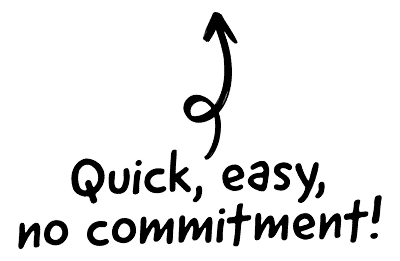 Omnifocus, £27.99
Despite the considerably large price tag on this app, Omnifocus really is one of the best task managing apps on the market and is a must have for any creative business owner who needs to carefully manage their to-do list. Its professional interface is as impressive as it is easy to use and includes a wealth of handy buttons and sections to map out your important tasks for the near future. Once you've added a project that needs completing you can customise it by adding notes, deadlines to meet and memos with any important information you need to remember. You can flag the most urgent of tasks so you know to complete them first and you can review your entire working week to double check that nothing has been forgotten. Although the price is off-putting, this is an app of outstanding quality that is worth paying the little bit extra for.

The CRM platform to grow your business
Great for entrepreneurs
Powerful data analytics
Manage sales and data

Seamlessly connect data, teams, and customers
Cutting-edge marketing
Ideal for teams or solo use
Measure sales conversions

Powerful web builder and advanced business tools
Great for startups
Powerful web page builder
E-commerce available

Supercharged content planning
Great for marketing
Better than lists or sheets
Manage social media

Create a new website in 10 minutes. Easy.
Launch your website fast
Powerful data intuitive
No coding skills needed
Crosscheck; £3.95
Crosscheck adopts a social networking mentality to help its users navigate the apps' functions easily and in a familiar way. This app is all about symbols. Once a project is created, the @ sign can be used to direct the task to a particular client and the # can add a tag to your on-going projects. Exclamation marks flag a project for urgency and deadline dates can be placed in brackets. Each project can be prioritised according to urgency and can be easily managed on the easy-to-use interface. There are few menus which means you'll save time from not having to scroll through multiple folders and can easily see which projects need to be completed and when. This app is perfect for those with a good knowledge of social networking (particularly twitter) who are looking for simplicity.
Nozbe Todo; £10.49
One of the more expensive task managers on the market, Nozbe Todo is dedicated in helping creative professions to get things done. The iPad and android version is able to be synced to the Nozbe online service, opening the program up to the wider internet if need be. It features the standard functions that most other apps have like project creation, adding deadlines that need to be met and the option to add further information about the task, but the interface and its graphics are more impressive than many of the cheaper options on the market. Different variations of the program can be purchased depending on the business size so is available to meet the individual's requirements.
Manage; £3.95
An affordable yet effective app, the name says it all. This app is most suited to those who like to inject a bit of colour into their organisational processes to make lists easier to read and act upon. The main focus of this task manager is to create lists that the user can easily stick to. A project can be added to the list with the option to customise it with deadline dates and notes, and then each task can be prioritised using the colour and highlighting tools. There are no fancy gadgets and gizmos available on this app which, actually, makes a refreshing change.
ToDo; £2.99
ToDo is a visually impressive app that styles itself on a binder-style diary that's very close in design to the real thing. Not only does this make the task manager enjoyable to use but it allows you to see all of your upcoming tasks, due dates and messages on one screen. Each section is easy to distinguish between so  there is no room for confusion or note-loss. A highly useful app that delivers well for its price, it's definitely worth a try to those looking for style and substance.