Trustee Savings Bank, better known simply as TSB, has been through a range of identities over the years. Formed in 1810, and initially solely offering savings accounts, TSB merged with Lloyds Bank in 1995 to form Lloyds TSB.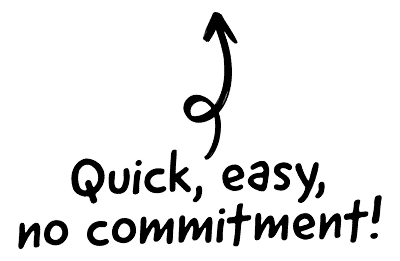 Today, TSB enjoys independent branding once more, and boasts over 200 branches across England, Wales, and Scotland, though it's still part of the Lloyds family. How does this plucky underdog stand up to the bigger names in British business banking?
Does TSB support business banking?
Yes, TSB offers a number of different services for business customers under one account banner, making this high street bank worthy of consideration. Some of the perks associated with choosing TSB for your business banking needs include:

The CRM platform to grow your business
Great for entrepreneurs
Powerful data analytics
Manage sales and data

Seamlessly connect data, teams, and customers
Cutting-edge marketing
Ideal for teams or solo use
Measure sales conversions

Powerful web builder and advanced business tools
Great for startups
Powerful web page builder
E-commerce available

Supercharged content planning
Great for marketing
Better than lists or sheets
Manage social media

Create a new website in 10 minutes. Easy.
Launch your website fast
Powerful data intuitive
No coding skills needed
30 months of free banking, devoid of account charges
Partnership offers with Square, the payment processing app that takes card payments
One year of free advice and services for business owners through the Enterprise Nation initiative
Three months of free access to Revenu, the TSB app's in-house bookkeeping software
Holders of a business account with TSB will also be able to apply for unsecured business loans (for sums starting as low as £1,000) and a business overdraft. TSB does not offer business credit cards – investigate signing up with Capital on Tap if that is a need.
Business banking alternatives

Co-Op Business Banking
✓ Business Current Account
✓ Online, App & High Street Banking
✓ Quick & Easy Application Process


HSBC Business Banking
✓ Business Current Account
✓ In-Branch, Online & App Banking
✓ FSCS Protected


Metro Business Banking
✓ Business Current Account
✓ High Street Presence
✓ FSCS Protected


Mettle Business Banking
✓ Business Bank Account
✓ Online & App
✓ Quick & Easy Application Process


Monzo Business Banking
✓ Business Current Account
✓ Dedicated mobile app experience
✓ FSCS Protected


Tide Business Bank Accounts
✓ Free, Plus, or Pro Account
✓ iOS & Android Mobile App
✓ Upload & Auto-Match Receipts


Virgin Money
✓ Business M Account
✓ In-Store, Online & App Banking
✓ Insights & Forecasting Platform

What business banking accounts does TSB offer?
TSB keeps things simple for business customers by only providing one business current account, known as the Business Plus Account, though savings accounts can also be opened.
Opening this account offers all the perks and benefits that we just described, and is free for 30 months (unless you exceed your balance and enter an unplanned overdraft – this voids the period.)
Once these 30 months are up, the Business Plus account costs £5 per month – though any calendar month that your balance exceeds £10,000 for the entire period will see this charge waived.
You can manage your Business Plus Account in person at a branch of TSB, using the TSB Business website, or through the Android or iOS app.
Is my company eligible for a TSB business bank account?
TSB is not particularly stringent on who is permitted to open a business account. As long as your company has a clear credit history and your business model is not deemed an unacceptable risk, there is no reason why your application will be declined.
How do I set up a TSB business account?
You can apply for a TSB business account online, or find your closest branch and make the arrangements in person. As always, this approach will yield faster results as you will be able to address any questions immediately rather than exchanging emails.
To speed up the application process, ensure you have everything TSB will ask for to hand. This means you'll need:
Proof of ID (such as a passport) and UK citizenship
Proof of your trading address
Details of your annual turnover, broken down on a month-by-month basis
Information about your customer base
Failure to provide these documents will slow down what can already be a long application process, so do not take any chances.
What are the advantages of setting up a TSB business banking account?
With 30 months of free banking, and a low monthly fee and limited microtransaction fees after this term expires, TSB is among the cheapest high street banks to maintain a business current account with.
While the lack of credit card is a shame, TSB offers plenty of features as part of its solitary business current account. The addition of a free Square reader will be particularly appealing to customers that process in-person transactions.
While not quite as omnipresent as some bigger rivals, there are plenty of branches of TSB dotted throughout the UK for those who look to bank in person.
What are the drawbacks of setting up a TSB business banking account?
Only offering one business current account makes life a little simpler for consumers, but some business owners will resent the lack of choice of tariffs.
Some of the interest rates offered on borrowing through TSB are not as competitive as they could be.
TSB's online presence is famously volatile, with online banking (including the apps) frequently going down for hours or even days at a time. Internet security protocols for this bank have also faced criticism.
What fees are involved with running a TSB business account?
As we have mentioned previously, a TSB Business Plus Account will not attract charges for 30 months. After that, you'll be charged a monthly fee of £5 to keep the account open (waived if you maintain a balance of £10,000 or more.)
In addition to this monthly charge, a TSB Business Plus account also attracts transaction fees after 30 months. Thankfully these are very minor – 70p for any cash transaction (adding or removing from your account over a branch counter or ATM) and 70p for any cheque payment in or out of your account.
If you take out a business overdraft with TSB, the interest rate will be around 12.47% EAR and you'll be charged an annual fee. Unsecured business loan interest rates start at 9.9% but can vary depending on how much you borrow, over how long, and your personal circumstances.
If you wish to continue using Revenu, TSB's bespoke bookkeeping software, beyond the complimentary three-month trial, this bolt-on will be charged at £6.
What is TSB's reputation among business banking customers?
If you have been researching high street banks on TrustPilot, you'll notice a common theme – they all have terrible scores and reviews left by disgruntled customers. Even smaller names like the Co-Operative Bank and Metro Bank are not spared the internet's wrath. This makes it very surprising that TSB enjoys a score of 3.9 from 5, which is considered Great. That's almost as high as most competitors, with many reviewers praising the service provided in-branch.
Summary
TSB occupies an interesting place in the UK high street banking food chain. It's a firmly established name with years of experience under its belt, but still feels firmly second-tier below the so-called "big four." There is a lot to admire in what TSB offers business customers, however, so do not write the bank off without giving it due consideration.