Unsecured business loans involve borrowing a set sum from a professional lender, signing a contract that promises to repay the borrowed amount – plus interest – over an agreed period. This loan is referred to as unsecured because you will not need to place any collateral, such as property or company equipment, on the line to secure the funding.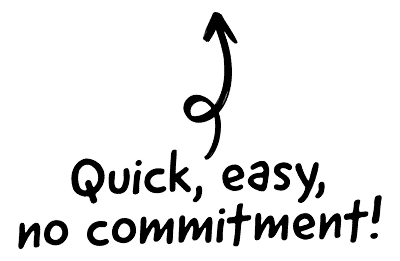 What are the best unsecured business loans?
Best is always a subjective term. Take all the considerations we discuss below under advisement, and investigate your unsecured business loan options.
Here are the most popular providers of this line of credit. Some are traditional financial bodies, such as high street banks, while others are peer-to-peer lending organisations and specialist funding bodies that look to assist SMEs.

The CRM platform to grow your business
Great for entrepreneurs
Powerful data analytics
Manage sales and data

Seamlessly connect data, teams, and customers
Cutting-edge marketing
Ideal for teams or solo use
Measure sales conversions

Powerful web builder and advanced business tools
Great for startups
Powerful web page builder
E-commerce available

Supercharged content planning
Great for marketing
Better than lists or sheets
Manage social media

Create a new website in 10 minutes. Easy.
Launch your website fast
Powerful data intuitive
No coding skills needed
Business banking options compared

Co-Op Business Banking
✓ Business Current Account
✓ Online, App & High Street Banking
✓ Quick & Easy Application Process


HSBC Business Banking
✓ Business Current Account
✓ In-Branch, Online & App Banking
✓ FSCS Protected


Metro Business Banking
✓ Business Current Account
✓ High Street Presence
✓ FSCS Protected


Mettle Business Banking
✓ Business Bank Account
✓ Online & App
✓ Quick & Easy Application Process


Monzo Business Banking
✓ Business Current Account
✓ Dedicated mobile app experience
✓ FSCS Protected


Tide Business Bank Accounts
✓ Free, Plus, or Pro Account
✓ iOS & Android Mobile App
✓ Upload & Auto-Match Receipts


Virgin Money
✓ Business M Account
✓ In-Store, Online & App Banking
✓ Insights & Forecasting Platform

15 top unsecured business loans UK
| Lender | Minimum turnover | Maximum loan amount | Maximum repayment term |
| --- | --- | --- | --- |
| Barclays Bank | N/A | £100,000 | 10 years |
| Capalona | N/A | £500,000 | 24 months |
| Cube Funder | £50,000 PA | £100,000 | 12 months |
| Funding Circle | £25,000 PA | £500,000 | 6 years |
| Funding Xchange | £100,000 PA | £500,000 | 5 years |
| Iwoca | £50,000 PA | £500,000 | 24 months |
| Love Finance | £50,000 PA | £250,000 | 5 years |
| NatWest | N/A | £50,000 | 7 years |
| Nationwide Finance | N/A | £500,000 | 5 years |
| Previse | £250,000 PA | £500,000 | 9 months |
| Royal Bank of Scotland | N/A | £50,000 | 7 years |
| Santander | N/A | Unlimited | 25 years |
| Swish Fund | N/A | £1,000,000 | 12 months |
| Swoop Funding | £50,000 PA | £1,000,000 | 5 years |
| TSB | N/A | £1,000,000 | 120 months |
Best unsecured business loans compared
Interest rates will vary wildly depending on how much you look to borrow, how long the loan term is for, and your unique credit history. Each of these suppliers will provide a loan calculator to help you identify how much you will likely be charged in interest.
What can I use an unsecured business loan for?
You borrow against an unsecured business loan for any reason associated with trading. Here are some popular reasons for SME owners to seek this line of borrowing.
Buying new stock for a business
Purchasing or upgrading workplace apparatus or equipment
Laying down a deposit for an office or other workplace premises
Making structural improvements to a working environment
Consolidating multiple business debts into one monthly, manageable payment
You could also apply for an unsecured business loan to meet a monthly payroll, but such an application is less likely to be looked upon favourably. It's akin to applying for a personal loan to pay your rent or bills – it suggests to the lender that you're struggling to make ends meet and are thus a credit risk.
How long does it take to get an unsecured business loan?
Once the application is complete and approved, you'll usually have access to the funds provided by an unsecured business loan within 48 hours. Some lenders will even send the money over the very same day.
How much can I borrow on an unsecured business loan?
This depends on who you approach and the level of risk attached to your business credit score. Unlike personal unsecured loans, which are usually capped at around £25,000, unsecured business loans can run into seven figures – though it's rare that an SME will be invited to borrow this much without some kind of collateral, or very compelling proof that the repayments will be made.
Is an unsecured business loan cheaper than a personal loan?
Most lenders offer better interest rates on business loans than personal loans, as they are considered lower risk. You will also have the advantage of attaching the business loan to a company, so if you run into financial hardship, your personal credit score does not need to suffer. It may be better to take out an interest free loan as a business rather than an individual if this is an option.
Is a secured business loan cheaper than an unsecured loan?
Yes, a secured loan typically comes with a lower interest rate than an unsecured counterpart. There is a good reason for this, though – you'll need to place an asset – usually your personal residence – on the line as collateral, and borrow against the equity in this property.
Important note on failing to make repayments
If you fail to keep up with your repayments, the lender can take you to court and force you to sell your home and settle the debt using the proceeds. Unless you are certain that you can keep up with payments, avoid gambling your personal property to prop up a new or struggling business.
Considerations when taking out an unsecured business loan
When deciding upon options for an unsecured loan, consider the following factors before making your decision.
How much you wish to borrow. It's tempting to think "in for a penny, in for a pound" and borrow more than you strictly need, but interest rates will be higher on larger loans
How long the loan is for. A lengthy repayment term means you'll pay less per month, but the loan will cost your business more in the longer term as you're paying more interest
This interest rate itself – lower is better on paper, but it's sometimes more fiscally prudent to agree to a fixed interest rate of 10% for the duration of an unsecured business loan. Based on external circumstances, a variable or tracker rate could drop to 7–8%, but could rise to 13–14%
The security of the lender. It's always better to pay more to borrow from an FCA-regulated lender than take your chances on a source that is not monitored
What happens if I default on an unsecured business loan?
It's never advisable to take out any kind of unsecured borrowing if you're unsure that you'll be able to keep up with the repayments.
While the unsecured nature of the loan means that your assets are safe, and if you took the loan out under a business name it will not impact your personal credit history, your company's creditworthiness will take a significant hit.
Defaults on an unsecured loan remain on a credit file for around six years. You'll likely find that other lenders and potential trading partners are more reluctant to extend lines of credit for this period – or if they do, the interest rates will be higher.