Initially making its name in Australia and South Africa, Virgin Money enjoys a presence in the UK. At the time of writing, the bank has over a hundred branches on the high street, and serves business banking needs, but how does this service stack up to competitors?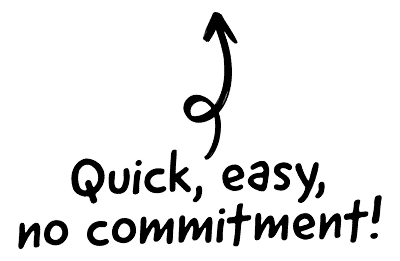 What is Virgin Money business banking?
Identified by the famous Virgin group branding, Virgin Money is part of Richard Branson's international empire.
Rather than starting from scratch as a financial entity, Virgin Money is an amalgamation of multiple former and existing banking entities, most notably B, Yorkshire Bank, Clydesdale Bank, and the infamous Northern Rock.

The CRM platform to grow your business
Great for entrepreneurs
Powerful data analytics
Manage sales and data

Seamlessly connect data, teams, and customers
Cutting-edge marketing
Ideal for teams or solo use
Measure sales conversions

Powerful web builder and advanced business tools
Great for startups
Powerful web page builder
E-commerce available

Supercharged content planning
Great for marketing
Better than lists or sheets
Manage social media

Create a new website in 10 minutes. Easy.
Launch your website fast
Powerful data intuitive
No coding skills needed
Business customers will be free to enjoy access to their funds through an online app (available through Google Play or the Apple app stores) or by visiting one of the branches of Virgin Money found on the high street if they hold an appropriate account.
Business banking alternatives comparison

Co-Op Business Banking
✓ Business Current Account
✓ Online, App & High Street Banking
✓ Quick & Easy Application Process


HSBC Business Banking
✓ Business Current Account
✓ In-Branch, Online & App Banking
✓ FSCS Protected


Metro Business Banking
✓ Business Current Account
✓ High Street Presence
✓ FSCS Protected


Mettle Business Banking
✓ Business Bank Account
✓ Online & App
✓ Quick & Easy Application Process


Monzo Business Banking
✓ Business Current Account
✓ Dedicated mobile app experience
✓ FSCS Protected


Tide Business Bank Accounts
✓ Free, Plus, or Pro Account
✓ iOS & Android Mobile App
✓ Upload & Auto-Match Receipts


Virgin Money
✓ Business M Account
✓ In-Store, Online & App Banking
✓ Insights & Forecasting Platform

Is my company eligible for a Virgin Money business bank account?
To qualify for a business account with Virgin Money, you'll need to be aged 18 or over, registered as a sole trader with HMRC or be listed as a director of an active business with Companies House, have a clean credit history, and be prepared to show proof of your UK residency.
What business banking accounts does Virgin Money offer?
There are three main account options for business customers that wish to use Virgin Money to manage income and expenditure.
| Virgin Money account | What is it? |
| --- | --- |
| M Account for Business | Designed for sole traders and small companies with annual turnover below £1m, this digital-only account has no monthly charges and access to a business overdraft of up to £1,000. |
| Business Current Account | A business account for companies with a turnover below £6.5m. Account holders enjoy perks like cashback and retail discounts. This account can be managed in person at a branch. |
| Business Choice Account | For big hitters only – this business account is only available to companies with a turnover above £6.5m per year. |
Types of Virgin Money business accounts compared
Each of these accounts has its own pros and cons, which we will elaborate upon in due course.
How do I set up a Virgin Money business bank account?
You can sign up for a Virgin Money business account online through the Virgin Money website. The process should not take long, and you'll typically have an answer within 72 hours. If your business needs are complex, or you wish to discuss any aspects of your application, it may be faster and easier to make your application in person at a branch.
What are the advantages of setting up a Virgin Money business bank account?
One of the greatest advantages of using Virgin Money for your business banking affairs is the choice open to you. If you're a sole trader or a small business, and are prepared to work with an online-only account, the M account is free to use, and unlike some competitors like Mettle, offers the opportunity to maintain a small business overdraft.
The fees on a standard Business Account are also quite competitive (and free for two years), and the perks – such as cashback and consumer purchase discounts – are very welcome. With over a hundred branches of Virgin Money on the UK high street, you should also theoretically be able to manage your finances in person.
Deposits made into a Virgin Money account are protected by the Financial Services Compensation Scheme, capped at £85,000. This may offer peace of mind for a small business or sole trader, especially given Virgin Money's association with banks like Northern Rock that have a chequered history at best.
Small business owners and entrepreneurs will welcome the association with Virgin Startup. This service is linked to a Business Account and offers the opportunity for advice, mentorship, and even unsecured business loans that would not be available to non-Virgin Money customers.
What are the drawbacks of setting up a Virgin Money business bank account?
As we will discuss later, the Virgin Money Android app is very shaky, and the bank does not have the greatest reputation for customer service online and over the telephone. This means that anybody considering an M Account may want to think twice, as the option to pop into a branch in the event of a problem will not be available.
Even if you hold a Business Account, ensure there is a branch of Virgin Money in your location. There are fewer sites than many other popular banks, with over 30 branches (primarily in Scotland and northern England) closed late in 2021.
The Virgin Money app will not raise invoices. You can integrate the app with Sage, Xero, or QuickBooks to manage your finances at the touch of a button, but you'll need to pay a subscription fee for these software services alongside the monthly charges associated with your Virgin Money account.
What fees are involved with running a Virgin Money business bank account?
The most basic Virgin Money account, the M Account, is free aside from a charge of 90 pence on every £100 of cash transactions. That means no monthly subscription fees and no charges of penalties for card transactions or domestic money transfers. The interest rate on an M Account overdraft is around 12.7%.
If you prefer a Business Current Account – and remember, this is the account you'll need if you wish to interact with a customer services representative at a high street branch of Virgin Money – you'll pay a £6.50 monthly fee after 25 months, and up to 70 pence per transaction. The interest rate on an overdraft will remain the same as an M account, but if you have a higher overdraft limit you'll likely pay more in set-up fees.
These fees are countered by cashback offers and discounts at certain retailers when you use a Virgin Money debit card linked to your account. Be aware that this is not a prepaid expense card – any transactions will be deducted from your Business Account balance, potentially sending you overdrawn if you do not have enough money to cover the purchase.
What is Virgin Money's reputation among business banking customers?
This, unfortunately, is where Virgin Money really struggles. At TrustPilot, Virgin Money has a score of just one out of five, from over 5,000 consumer reviews. This is considered Bad by TrustPilot.
The biggest complaints revolve around the app being slow and outdated. This seems to be especially prevalent with the Android incarnation, as the Google Play store reviews are equally scathing – iOS reviews are more positive – customers seem to experience fewer issues.
The poor performance of the app could make it difficult – sometimes even impossible – to transfer funds if you're an M Account holder. Customer service, or the lack thereof, is also a common bugbear.
Now, in the interest of balance, it seems that many of the TrustPilot complaints are coming from personal account holders rather than business customers. However, it remains something to bear in mind if you are considering using Virgin Money to manage your company finances.
Summary
There are some perks to using Virgin Money for your business banking needs, but it's advisable to think carefully and investigate all alternatives before committing to this financial institution.
For all the unique benefits associated with this bank, for some business account holders, Virgin Money offers the worst of both worlds – the fees associated with banking with a corporate giant, without the extensive high street presence that one would expect.