Website design packages
Building and launching a website is an exciting time for any SME, but it can also feel overwhelming. It often appears that only two options are available: spend money on the services of a web design agency, or complete the work yourself and pay in time and labour instead.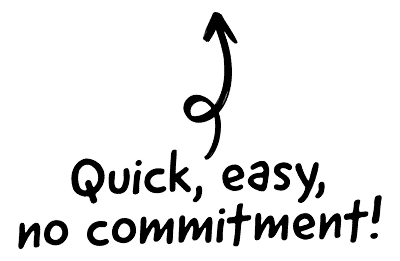 Thankfully, there is a third choice. Website design packages are growing increasingly popular, especially for small business owners. This could be the ideal way to get your brand online without excessive outlay.
What are web design packages?
Web design packages are a step between using a DIY, point-and-click website builder like Wix or Squarespace and hiring a web designer to build your online presence from scratch. Think of a web design package as the self-assembly furniture of the online world. You'll be provided with the nuts and bolts of your business website. You'll just need to fill it with content.
As we'll discuss in a moment, there are countless different templates available in the form of web design packages. Which you choose, and whether this entire concept is right for your business, depends upon your niche. Discuss your needs internally and consult this guide. You'll soon know whether you should consider a web design package for your online presence.
Why use a web design package?
Investing in a web design package is often cheaper than partnering up with a web design agency or freelancer to build your site from scratch. If you have comparatively basic needs, a web design package will more than meet them. Web design packages are also a fast way to get your brand online.
If you have the content required to build a website but lack the time or inclination to learn the nuts and bolts of HTML, JavaScript or other starter-level languages, a web design package will help you immensely. You'll enjoy an online presence that's a little more unique and standalone than sites created using software but without the time, effort or expense of liaising with a developer daily.
What makes a good web design package?
Web design packages come in all manner of shapes and sizes. The quality of these packages is in the eye of the beholder – it depends on what you are seeking from such a service. Naturally, though, there are several factors to take into consideration.
The first and most critical concern is ownership of the website. When purchasing a web package, always check if this includes the rights to the URL and any content. You may still need to pay a hosting fee; that's to be expected. Never agree to a package that grants rights to the site's content to the developer, though. Such practice makes it near impossible to switch to a different package in future.
Next, consider the quality of the web design work. Even if you're using a web design package, you'll want to ensure that your site stands out from the crowd. Look at the provider's portfolio and ask to see examples of sites built using previously purchased packages. If these websites all look identical, there is little to recommend this purveyor of design packages.
Next, investigate what your financial outlay provides. Some packages may look appealingly affordable, but upon closer inspection, you'll discover why – they offer very little as standard. A good web design package will include designing a logo, ingratiation with local SEO, linking a site to a social media presence, and more. These services could be included in the price, or they may come at additional expense. Ensure that you make your investment with your eyes wide open as to the actual cost.
Finally, a solid web design package will be easy to amend and adjust as necessary. All websites need the occasional audit and redesign. Ensure that the package allows you to conduct this spring cleaning with a minimum of fuss.
Types of web design package compared
Just as there are many website styles, an equally substantial range of web design packages are available to SMEs. Different packages will offer a varying page count, list of features, design and more.
Which package works best for you is entirely reliant on your business model. An eCommerce portal will have disparate needs from an information-based magazine site.
What's more, some agencies will offer additional online services alongside the site's design in their package. Some examples of this could include:
| Type of web design package | What is it? |
| --- | --- |
| Build Package | Typically, the primary offering of a web design package. Furnish a supplier with key data, and you'll receive a pre-built website to populate with content |
| Content Package | Not every business owner is comfortable creating their own content. If you lack the writing skills to write compelling copy and prefer not to outsource such work yourself, many agencies will offer a content creation service |
| SEO Package | You'll want your website to gain attention and traffic once you unleash it onto Google. SEO packages are available as a separate concern from experts in the industry, but some businesses will include them in a web design package |
| Reporting Package | No businessperson ever succeeded without reviewing numbers and performance. You'll need to be confident that your website provides an appropriate ROI – changing things up if that's not the case. Data reviews are mandatory for this task |
As is always the case, you'll likely need to discuss your needs with a provider or web design packages and seek advice on the finest choice. If you'd like to get in touch with Creative.onl to see how we can help you, our friendly and experienced team will be waiting to take your call.
Web design packages pricing
Discussing the merits of web design packages is fine, but we're yet to discuss a serious question – how much do web design packages cost? Such an investment needs to be taken under advisement when drawing up a budget.
The price of a web design package depends on your needs and expectations. The more bells and whistles you require, the higher the cost will end up being. As a very rough guide, expect to follow something akin to these three price points:
| Package Type | Typical features | Average cost |
| --- | --- | --- |
| Basic | 1 or 2 pages; CMS software; 1 banner; contact form; social media integration | £200 – 500 |
| Intermediate | Around 8 pages; CMS software; 2 or 3 banners; contact form; social media integration; logo design; listings on search engines; visitor analytics | £500 – 1000 |
| Advanced | 10 pages or more; CMS software; unlimited banners; contact form; social media integration; logo design; listings on search engines; visitor analytics; SEO services | £1000+ |
Cost of web design packages
These prices are based on UK providers. You may be able to pick up a cheaper package by shopping overseas. Just bear in mind that such designers may not be as au fait with the desires and behaviours of your local target audience.
When weighing up the cost of a web design package, be sure of what is included in your financial commitment. What looks like a great deal on paper can turn out to be a financial disaster if hidden additional costs start to pile up. Always read the fine print when agreeing to the purchase of a web design package.
If you'd like a quote from Creative.onl for our web design packages, and to discuss what is included in our offering, don't hesitate to get in touch.
Web design packages examples
As we have discussed, there is not really any such thing as a standard, one-size-fits-all web design package. The very purpose of investing in such a service is to avoid building a cookie-cutter site that users cannot distinguish from your competitors. Shop around and seek out a web design package – and provider – that feels right to you.
What factors should a business owner consider when choosing a web design package?
When shopping around for a web design package, it's easy to grow overwhelmed by the sheer volume of choices and options. Although a web design package will spare you the need for technical knowledge, you'll still have plenty of decisions to make.
When considering which web design package will suit you best, you need to consider the following criteria.
What kind of website are you building, and how many pages will it require? These are core, fundamental concerns that you must address before even finding a London design agency
How much will the package cost – and will there be any additional fees for extra services? Do not get caught short, finding yourself needing to find unplanned resources to make a site functional
Who owns the website and URL, and who is responsible for any maintenance? If the package provider offers care and support, ensure they can be relied upon to react to any problems quickly
Is the web design package mobile-friendly? This is non-negotiable in the modern world, especially since Google's infamous 'Mobilegeddon' algorithm update
Will the website integrate with your business's social media presence? If not, you're creating a lot of future work for yourself
Questions to ask a website design package provider
These are considerations to make when choosing the best possible web design package for your business. Perhaps equally essential is understanding what to avoid.
How to spot a bad web design package
Sadly, when doing business, you'll always encounter opportunists. The world of web design packages is no exception. The increasing popularity of this business model ensures that substandard bundles are made available.
Before committing to any relationship, ensure you ask some critical questions of any agency. These queries include:
Who owns the website, and its content, after your purchase the web design package? If it's not you, walk away at once. If you own the website but need to lease the URL, think carefully. This could make it tricky to rebrand in the future
What experience does the creator of the web design package have in your sector or niche? Do they understand what your target audience expects and demands?
If the web design package creator is committed to maintaining your site, what assurances do they provide? Only agree to this arrangement with struct promises in place, such as rectifying any unexpected downtime within an agreed acceptable timeframe
Does the package support images and video without sacrificing loading speed or aesthetic quality? If not, your Google page ranking will plummet
Can you add more pages as and when you need to? You'll be launching a website hoping that it leads to business growth. Ensure that you will not be punished for success
Will the web design package work in conjunction with SEO, ensuring that your site is listed on all appropriate search engine directories? If not, you'll face an uphill battle gaining organic traffic
In addition, you'll need to do some digging of your own. Discover which existing websites have been build using particular web design packages, ensuring they are fit for purpose and suitably distinct.
How to choose a web design package
Ready to start investigating your web design package options? Let's recap everything we have discussed, providing a step-by-step guide to making the best possible decision.
How to choose a web design package
Discuss your needs internally

Meet as a business team and confirm what purpose your website will serve, which services and features are mandatory, and how many pages your site will require.

Set a budget

Like all online services, a competent web design package will come with a fee attached. Determine how much you are willing to spend and stick to this sum.

Research web design packages

Countless agencies and even domain suppliers will offer web design packages for sale. Review these offerings and create a longlist of potential providers.

Contact web design package providers

Once you have an idea of what you're looking for and who will meet these needs, make contact. Have your lists of essential features and questions handy.

Choose a web design package

Do not rush into this step. Take your time, asking all the questions you deem necessary. A high-quality provider will never push or strong-arm you into making a snap decision.

Populate and launch your website

The time has come! Fill your website with content and review the results. If you do not see the returns that you expected, consider why this may be – and, if necessary, switch to a different web design package.