Is your app no longer getting the returns you were hoping for? Are your website visitor stats disappointing? Is the constantly changing digital landscape leaving you trailing behind? Perhaps it's time for a brand refresh to get you back on track. A brand refresh has the potential to: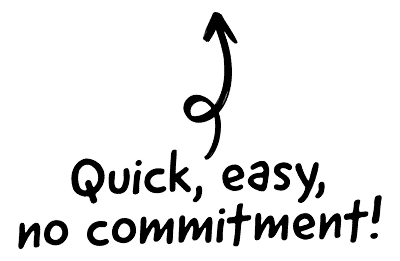 Ensure your business stays highly visible in a rapidly changing marketplace
Give you a competitive advantage and boost sales
Reach new customers and reinvigorate your existing customer base
Shorten your sales cycle
You don't need to wait for cracks to appear before you refresh your brand. Many businesses proactively refresh their brand regularly, perhaps every three to five years, just to avoid going stale. 
How to refresh your brand
Back in the old days, branding exercises relied on limited market information and instinct. It was a matter of taking leaps in the dark and sitting back for weeks or months to see if you got lucky. Sometimes things ended up considerably worse than they started out. But today there is little excuse for getting things diabolically wrong as we have access to all the data we need. But, to take full advantage, it is essential that your brand refresh is data-driven.

The CRM platform to grow your business
Great for entrepreneurs
Powerful data analytics
Manage sales and data

Seamlessly connect data, teams, and customers
Cutting-edge marketing
Ideal for teams or solo use
Measure sales conversions

Powerful web builder and advanced business tools
Great for startups
Powerful web page builder
E-commerce available

Supercharged content planning
Great for marketing
Better than lists or sheets
Manage social media

Create a new website in 10 minutes. Easy.
Launch your website fast
Powerful data intuitive
No coding skills needed
If you don't adopt a data-driven approach, you will be unable to gauge the impact of refreshing your brand identity.
That isn't to denigrate a qualitative approach; branding is always an art and a science, so combining qualitative and quantitative approaches can provide an excellent synergy.
What are you aiming to accomplish?
While this seems an obvious question, the answer requires more than arm waving. You really do need to do some research. Who is your ideal customer? What features of your app or website do they like or not like? How does the user experience of your visitors compare with that of your competitors? Put some numbers to your marketing goals. Remember, in today's people-focussed world, customer experience is king.
Once you have a clear picture of where you wish to go, you have a focus for refreshing your brand identity.
Refreshing your brand identity involves far more than updating your logo. It's also about your message, your unique value proposition, and your relationship with your customers.
How data can help you refresh your brand identity
A data-driven approach to refreshing your brand identity provides you with statistics that allow you to associate successful outcomes with your branding activities. You can see the impact on sales directly, quantify the effect on visits and conversion rates, the effectiveness of blog articles and newsletters, and carry out A/B testing of your branding options.
Of course, like many things in life it isn't always as easy as it looks. Collecting, organising and interpreting that data requires a high degree of skill and experience.
Many businesses don't have the necessary resources in-house. If you feel you would like some help, I'm sure we can provide it.
Data tools to assist your brand identity refresh
There is a range of tools and data sources you can use to support your brand refresh Here are some of the more important.
E-Newsletter readership data
Newsletters are an effective communication tool, and e-mail marketing is for many businesses the most important channel for engaging customers with their content. But how can you use e-newsletter readership data to inform your brand refresh project? First you must collect raw data such as the number of e-newsletters sent, the number that bounced, the number opened and read, new subscriptions and unsubscribes. Using this raw data you can readily determine the following parameters:
Delivery rate is the number of e-newsletters sent less the number bounced divided by the number sent all multiplied by 100. But you knew that already. This is an excellent measure of how well your brand is working and can quickly inform on the progress of your brand refresh exercise.
Bounce rate is the corollary of the delivery rate and a clear indicator that your brand is not getting through. Expect to see it decrease as you improve brand penetration.
Unsubscribe rate tends to be less than 2%, but if it is much higher than that there is likely to be a mismatch between your brand and email list. High unsubscribe rates are a warning that something is going wrong.
Open rate is the most critical parameter of all. On average between 20% and 40% of newsletters are opened depending on the business sector. You should see this metric increase as your brand refresh kicks in.
Click through rate is an indicator of how engaging readers find your contentand the effectiveness of your brand. If your brand refresh is working, you should see significantly improved click-throughrates
Conversion rate is the ultimate measure of success. It's what it's all about. If your brand refresh is on target, your conversion rate must improve.
Google Analytics
Google Analytics is a web analytics tool that reports on your web traffic. You can also use a version – Google Analytics for Mobile Apps – to gather data from Android an iOS apps.
At the top Google Analytics provides stats on items such as visitor numbers; you can also drill down to discover how specific segments of your visitors engage with your brand and the content with which they are engaging. You can even track individual user behaviour in real time.
A key performance indicator (KPI) is how your visitors discover you through search engines. You can also use various other KPIs to learn how many of your visitors are already familiar with your brand, for instance, by analysing visits by source. Note that Google no longer provides full details of search queries that drive visits to your site, but you can still get a useful indication of brand awareness.
Google Search Console
The Google Search Console allows you monitor the performance of your website or app in Google Search results. It provides multiple reports on website performance, errors, usability and spam. Some of the most important reports include:
Index coverage report lists the pages on your site indexed by Google and highlights any errors. You can also use it to remove URLs from the index, for instance those of pages you have deleted. There is also an HTML improvement report which highlights any problems with your code.
Performance report indicates how many clicks you receive along with your CTR for selected keywords that the Google algorithm associates with your pages along with their Google ranking. This provides valuable feedback on optimising your site for keywords important to your brand.
Note that you can link Google Search Console with Google Analytics putting all that valuable data in one place.
Other web analysis tools
While Google Search Console and Google Analytics are likely to be the primaryweb analytics applications you will use in your brand refresh, many more are available, some free and some at premium prices. If you have specific data requirements, our digital strategy consultancy can help.
Social media analytics
Social media is an essential element in your brand refresh project, though the jury is still out on the ultimate relationship between branding and social media.
Engaging with your followers directly can provide powerful insights that can guide your branding process.
Facebook, Instagram, Twitter, and LinkedIn all have built-in tools that can provide valuable insights, and there is also a wide range of third-party social media analytics tools that can dig deeper and combine all that data in a single platform.
Built-in tools include:
Facebook Insights provides data on how audiences are engaging with your posts including information on their demographics and location.
Pinterest Analytics tracks the traffic between Pinterest and your website and how your visitors are driventhere.
Twitter Analytics provides data on likes, impressions, engagements, and retweets for each of your tweets.
Instagram Insights provides detailed information on individual posts including impressions, reach, likes, clicks, profile visits, calls and more.
YouTube Analytics is useful for seeing how people discovered your videos, how long they watched them and if they clicked through to your website.
There are many third party tools. Some are free, some affordable, and some are, frankly, very expensive. Some examples are:
Sprout Social analyses Facebook, Instagram, Twitter and Linked in a single platform.
Brandwatch Analytics combines data from multiple social media platforms so you can analyse conversations using Boolean search
Buzzsumo integrates all social network data and helps you discover how much content people share, find important influencers, identify new use of your keywords by authors and competitors, and monitor competitor activities.
Quintly allows you to track important KPIs to gain insights into refreshing your brand across all social media platforms. It includes over 350 ready built metrics.
Final thoughts
There are ample tools available for collecting and organising data to drive your brand refresh project. Unfortunately sometimes it's difficult to see the wood for the trees. If you would like to find out more about data led branding, contact us at [email protected] or request a free consultation.