If you've read our recent article "How to know if your app idea will be a success" you'll already know the amount of effort that goes into preparing to release a digital product.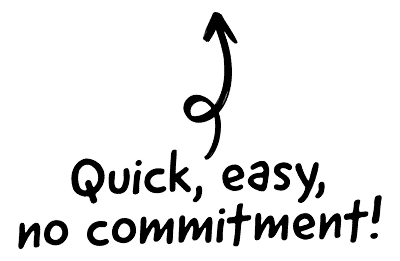 Assuming you've thought through your app idea, managed to find a developer smart enough to build it, found your niche in the market and decided on the appropriate branding and who your demographics are, the next thing you need to is develop a launch strategy.
There are over 10 million apps in store across iOS App Store and Google Apps alone. You may not be in direct competition with all of them but you're guaranteed to be going up against a good few.

The CRM platform to grow your business
Great for entrepreneurs
Powerful data analytics
Manage sales and data

Seamlessly connect data, teams, and customers
Cutting-edge marketing
Ideal for teams or solo use
Measure sales conversions

Powerful web builder and advanced business tools
Great for startups
Powerful web page builder
E-commerce available

Supercharged content planning
Great for marketing
Better than lists or sheets
Manage social media

Create a new website in 10 minutes. Easy.
Launch your website fast
Powerful data intuitive
No coding skills needed
Standing out from the crowd isn't just about a great product when there are such big numbers involved.
Here are just a few of the jigsaw pieces that you need in place if you are going to be successful.
UX testing for your mobile app
The first thing you need to nail down is whether your app is ready to go to market at all.
Usability testing should be done along every stage of development and especially once you have the 'final' product ready to go. It's all very well having a great design but if it doesn't work for your valued customer, sooner or later your app-based business is going to flounder.
The reason so many apps fail in today's market is that they don't consider UX testing until the very last moment if at all. If you have this part of your project under control and your app is fully functioning and running like a well-oiled machine, then you have nothing to worry about (except the thousand of other things you need to do prior to launch).
If not, it's time to really understand how your app works for customers. UX testing is highly effective nowadays in picking out the things that can be improved on any website or app which make it more likely to succeed. Why? Because it keeps your customer front and centre of everything it does.
Consider your marketing strategy
Once usability is covered, the next big thing to consider is the launch date and how you are going to promote your new app based business.
Do you want to launch with a bang with lots of advertising or do you want to ease yourself into the market?
Some of this will depend on budget. But one thing is true. Marketing is going to decide whether your app sinks or swims. According to Rego Apps founder Allen Wong:
"A slightly inferior app can outsell a superior product if your competitor markets their app well. Every sale lost to a competitor puts you further down on the search results list and the ranking charts. Without being on the top of those lists, you lose exposure to potential buyers and that further puts you lower down the list."
Here are just some of the marketing questions you need to answer:
How do you create a buzz before the actual launch date so people will be anticipating the launch of your mobile app?
Are you going to use social media, pay per click advertising, Facebook Ads or any of the other highly effective marketing tools that are out there?
If you have a website for your app launch, do you need to create a landing page for it?
How are you going to bring all these strands together in one coherent marketing strategy?
These questions need to be asked and answered within your all singing, all dancing content marketing strategy. You may want to use video, for example, to create a viral buzz. Perhaps your business app is focused on a niche market and you need to advertise on certain sites to get attention.
There's building up a marketing list of who to contact with promotional material or emails. You need to consider whether you've forged the right connections on social media. Are they the sort of people who will be interested in your app? Just as importantly, will they pass on your brand message to their friends and associates.
Your marketing strategy needs to up and running long before you launch your app and it needs to extend long after that date. Your goals must be carefully set and you have to know how you are going to measure everything and what success is going to look like.
Read more about our marketing services, and if you'd like a chat about how we can help you, don't hesitate to contact us.
App Store optimisation
One important consideration that can get lost in the mayhem of a launch is optimising your app in each store where you have a page. ASO is pretty similar to SEO and is about using the right language and keywords for your app so that, if someone searches, you end up near the top of the listings.
There are several things that you need to include if you are to get this right:
Your main keyword in the app title.
Keywords and keyword combinations in the description.
You may want to localise your app if that is appropriate.
Make sure you choose the right category for your app (sounds obvious but you'd be surprised how many businesses get it wrong).
Focus on reviews for your app and how these impact your rating (as well as how you control them).
How the visual aspects of your app page like screen shots and videos are going to impact visitors.
There are other factors that will effect the optimisation of your app entry for each store. iOS App Store and Google Apps have similar traits but they also have little differences which you should be aware of. The size of your app can be an issue if it's too big to download for some phones. Whether you have regular updates or new versions of your app and how secure it is can also be factors.
Don't take your eye off the ball
Like websites, app-based businesses often think the battle is won once they've got everything up and running and people are starting to use their product.
This is only the start of the process and there is plenty of hard work still to be done. You can sit back and rest on your laurels for a short while and congratulate yourself. But you need to get back at it, making your app better with the help of feedback and UX testing, keeping it up to date, improving relations with your users and all the other things that need to be done in order to be successful.