Without a boss breathing down their neck, freelancers enjoy the freedom and independence many workers dream of. Instead, freelancers have to contend with self-motivation. The fear of being fired or berated by their boss might kick a regular employee into gear, but the freelancer has to figure out how to stay focused without this outside pressure.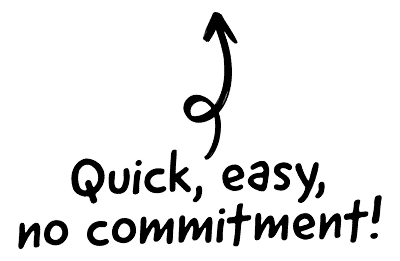 One factor which plays an important role in the motivation and productivity of the freelancer is the venue. Where a freelancer calls their workspace can determine their production and success. Some may thrive in noise and hustle, others may prefer quiet isolation. There are a number of spaces which freelancers can call their office, but often only one that's conducive to their current success.
Working from home
The advantages of working from home seem unassailable. No treacherous commute. No irritating co-workers. No uncomfortable work clothes. Just days spent in pyjamas getting work done from the comfort of your sofa. This all sounds so inviting; forget just freelancers, everyone should work from home, right?

The CRM platform to grow your business
Great for entrepreneurs
Powerful data analytics
Manage sales and data

Seamlessly connect data, teams, and customers
Cutting-edge marketing
Ideal for teams or solo use
Measure sales conversions

Powerful web builder and advanced business tools
Great for startups
Powerful web page builder
E-commerce available

Supercharged content planning
Great for marketing
Better than lists or sheets
Manage social media

Create a new website in 10 minutes. Easy.
Launch your website fast
Powerful data intuitive
No coding skills needed
Unfortunately, probably not. Working from home, despite its obvious advantages, can quickly induce a sense of loneliness and a lack of productivity in some freelancers. People require interaction and companionship, so isolating ourselves in our homes can soon become detrimental to our wellbeing. Equally, however dreamlike working in our pyjamas from the sofa sounds, it isn't necessarily conducive to motivation and productivity. There is a reason we get up, get dressed and head off in the morning, however miserable it may sometimes feel. This process puts us in the right state of mind, separating home life from work life. Without this delineation, home-workers can sometimes become less focused and achieve less work as a result.
Despite this, home-working has one clear and obvious advantage for freelancers. It's free. Those who can work productively and happily from home should continue, but these people are rare. Many freelancers may argue that they cannot afford to work anywhere but at home. If this is the case, there are ways to stay productive at home, so don't fear. However, if the distractions of home are genuinely impairing your ability to get work done, there are other options.
The library
Freelancers struggling with productivity as well as money have a cost-free option immediately available. Often overlooked, the library offers a free desk space in a quiet and often impressive building. Without distractions, freelancers can stay focused in a public library. Most people have a local library within walking or cycling distance, meaning freelancers can have the advantage of getting up and setting out to work in the right headspace whilst still avoiding the dreaded public transport.
The library, however, does have its setbacks. Libraries often have pretty restrictive opening times, shutting early and closing on certain days. Therefore, you will struggle to rely on the space as a dedicate workplace. Internet connection may not always be reliable, nor are you guaranteed to find a spot with a plug socket for your laptop. Too many hiccups like this might soon become frustrating. Freelancers who work in non-digital mediums may also struggle; painters, illustrators and designers will unlikely find space or permission to work on their physical projects.
Freelancers who cannot afford a desk or office space and struggle staying productive at home should look to the library as an appropriate workspace. Provided that they are patient with the possible setbacks, which tend not to be unmanageable but rather just inconvenient, they will find a free desk in a quiet place without distraction to give them the focus they cannot find at home. Freelancers who think the inconveniences of the library outweigh the benefits still have alternatives to consider.
The café
The café offers a similar solution to the library. Setting up shop in a café gives freelancers the ability to work without the distractions and comforts of home. Also, depending on how long you stay you'll probably feel pressured to buy about 3 or 4 more coffees than you would really like, so you'll at least be alert and focused… You will almost always be able to find a café open with Wifi working, so the slight setbacks of libraries might be somewhat met by the local café.
The café, though, comes with its own set of problems. Firstly, you are most definitely not guaranteed a quiet workspace, as cafes are not designed to be workspaces. Music and chatter will be the backdrop to your workday. If this sounds unbearably distracting, then cafés are clearly not for you. You are less likely to find a plug socket in a café, so keeping your laptop charged may be a bigger ordeal than in the library.
However, if don't mind contending with the noise and bustle of a café and making one cup of coffee last 4 hours, cafés can offer a vibrant and comfortable space to be creative and get work done. If home-working is killing your productivity and the library is too dull or unreliable for you, maybe the café is the next best option.
Coworking
The coworking space offers a solution to the problems of working from home, as well as a solution to the problems of working in public places like cafés and libraries. The coworking space will provide freelancers with a place to be productive and focused throughout the day. Unlike a library, coworking spaces are open regularly and often until late, with some even including 24/7 access. The Wifi won't fail and you will always find a plug to charge your laptop. Additionally, freelancers will be able to use their space as freely as they wish and will likely be surrounded by other creative spiritswith whom they can collaborate, share ideas and create important connections. The improvements to productivity and morale are obvious.
The one drawback for many freelancers would certainly be the price. There is no doubt that a coworking space costs substantially more than the previous three options. It's worth noting that the spaces are not as expensive as often imagined and for a number of reasons can be beneficial to the growth of your outfit. The networking, business and motivational opportunities simply abound, so freelancers who can afford to join a coworking should arguably jump at the chance.
However, for freelancers who simply cannot afford the monthly price, there are more flexible options worth considering. Hot-desking or contracts which give you access for a couple of days could be vital for keeping you energised and pro-active as a freelancer. Research into the coworking options in your city or town will likely be fruitful. Nowadays, there is abundance of options. Things like day passes and cafés offering cheap coworking space could be the answer for cash-strapped freelancers needing a more structured environment to work in. Just a few days in these kinds of spaces could see a marked upswing in your productivity and success.