Networking, support mechanisms, mentorship – these are extremely important in the world of entrepreneurship.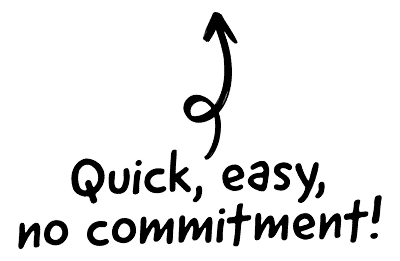 Building a successful business is difficult; most readers of this publication will know that. Those that manage it typically possess certain characteristics and personality traits that help them to transform an exciting concept into a profitable venture.
Whether those traits are learnt or innate is something that has long been debated. There's no denying that there is an element of natural talent, or a method of thinking, that will contribute to an individual's success as an entrepreneur. However, without question, many of the traits and skills can also be learnt and nurtured through education, training, and experience. In fact, they have to be.

The CRM platform to grow your business
Great for entrepreneurs
Powerful data analytics
Manage sales and data

Seamlessly connect data, teams, and customers
Cutting-edge marketing
Ideal for teams or solo use
Measure sales conversions

Powerful web builder and advanced business tools
Great for startups
Powerful web page builder
E-commerce available

Supercharged content planning
Great for marketing
Better than lists or sheets
Manage social media

Create a new website in 10 minutes. Easy.
Launch your website fast
Powerful data intuitive
No coding skills needed
This is why it is a mistake – as is often the case – to overlook the role of networking and interpersonal skills. Indeed, just learning how to interact with others, build relationships and seek out advice are essential in getting a new company off the ground.
For instance, creativity and innovation are commonly cited as essential characteristics for success among entrepreneurs. However, harnessing them in an effective way usually requires the input of others. Whether through guidance from an industry specialist, sharing ideas with peers, or simply staying hungry through shared passions, prospective entrepreneurs need to lean on others from time to time.
Mentorships
Almost without exception, a startup founder will need guidance and outside feedback in their business pursuits. For this reason, a mentor can serve as a reliable source of help and advice. They will often have previous experience in specific or multiple areas of the venture, thereby allowing a new idea to be built on a foundation of knowledge. Alongside the expertise that supports their advice, a great mentor will be determined to help others succeed.
Finding a mentor takes time, and there are plenty of places to look for one. A personal network of connections is an excellent place to start. If a person already knows the mentor, then it's more likely they will be a good fit and accept the offer to help. Likewise, networking events are a great place to find like-minded people with that extra experience who can steer focus and creativity in the right direction.
While bravado and ego can be integral for confident self-starters, there is always a time to tone these traits down and ask for help – which is also an important skill. Conversely, an inability to accept criticism or understand when to seek someone else's input can lead an early-stage business down a dangerous path.
Networking
Networking is another of the most valuable skills an entrepreneur can learn to ensure the success of their start-up. Networking refers to establishing mutually beneficial relationships to make sure a business meets its needs. Effectively using this skill creates long-lasting relations with others, tapping into a pool of knowledge and contacts that can often help when business challenges arise.
Having access to an extensive network of people who can provide input into how to run or scale a business signifies social capital. Social capital is defined as "networks together with shared norms, values and understandings that facilitate co-operation within or among groups" (OECD, 2007). With social capital, an entrepreneur can sound out new ideas and recruit needed resources, such as people or money. Starting a new venture takes time and effort, so having access to many connections with shared motivations is crucial to achieving goals.
Nurturing interpersonal and communication skills
An entrepreneur must have the ability to articulate an idea or opportunity clearly. Business opportunities will always come with a set of problems, so presenting a proposed solution clearly and concisely is fundamental to obtaining funding, attracting prospective employees, and winning customers.
Therefore, excellent interpersonal and communication skills are a necessity. These skills can be improved by using the support mechanisms outlined above, namely, discussing and fine-tuning an idea with a mentor, or attending networking events, which offers the opportunity for entrepreneurs to speak to lots of people about who they are and what they have to offer.
Events such as pitching competitions are also a helpful method to practise getting ideas out there. Again, being able to clearly articulate a solution to a problem and how this could be developed as a business opportunity.
Building relationships and presenting ideas are vital skills. Confidence and ambition will only carry a person – or their business – so far if not supported by an understanding of how to structure, run and grow a business. So, entrepreneurs must invest in and allow time for external support, whether that is by seeking out mentors, building a strong network, or undertaking practical training, such as educational entrepreneurial courses.