A data capture strategy sets out how you collect and manage information about your customers, clients and prospects. A good data capture strategy will deliver high quality customer data, allowing you to better understand your customers and enhance your relationship with them.
Compare prices for marketing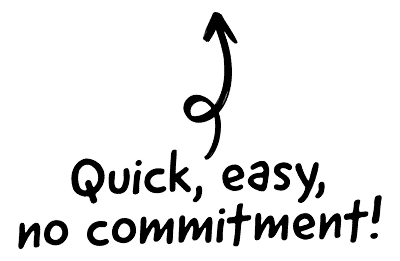 In this article we explain how to define a data capture strategy to ensure effective gathering of customer data.
Deciding what data you need
Firstly, it is important to identify what information you require to allow you to meet your objectives. Initially it may be easy to be guided only by what is currently available, or to feel overwhelmed with the sheer volume of data you already have. Good practice is to start by working out what information is most important. From there, you can then investigate where this information is currently captured or where it may be in the future. Don't fall into the trap of collecting data because it might be useful. If you can't think of a use for it now, don't gather it. Asking for too much data, even if done gradually over time may alienate your customers.

The CRM platform to grow your business
Great for entrepreneurs
Powerful data analytics
Manage sales and data

Seamlessly connect data, teams, and customers
Cutting-edge marketing
Ideal for teams or solo use
Measure sales conversions

Powerful web builder and advanced business tools
Great for startups
Powerful web page builder
E-commerce available

Supercharged content planning
Great for marketing
Better than lists or sheets
Manage social media

Create a new website in 10 minutes. Easy.
Launch your website fast
Powerful data intuitive
No coding skills needed
Using existing data
Now you know what data you want, the next step is to determine whether it is already being collected. This could be in an IT system like a CRM, contact management, finance or order management system or somewhere less obvious; such as email signatures, paper invoices or elsewhere.
Identifying new data capture opportunities
At this point it should be clear what data you are missing. This information could be obtained with a change to a business process or an additional step in the sign-up or sales process. Review your customer touch-points to see where there may be opportunities to check and confirm customer details and perhaps add depth. For example, if you provide a yearly statement of account via post you could include a form requesting mobile phone number and email address.
Consent
The most important factor in requesting and subsequently using your customer's information is consent. State clearly that you will not resell their details and be honest about how you will use it. If you plan on using the data for direct marketing let them know how and how often you plan to contact them.
Involve everyone
An effective data capture strategy requires buy-in across the breadth of your business. For instance your accounts team may be diligently entering information in an agreed way and keeping the information up to date, whereas your sales team might enter similar information in an inconsistent format.
Standard format
Defining the format of the data will reduce the likelihood of anomalies or outliers which could skew your findings. If you have internal staff entering information about your customers you may want to create a document that defines the format in conjunction with a programme of training.
Avoid free text fields
Where possible it is preferable to avoid free text fields when collecting data direct from customers. By using drop-down lists or tick boxes you remove the requirement to validate that field and ensure the format of the data remains consistent. For example, if you request 'Country' as a free text field you are likely to get many variations of the same response; such as 'UK', 'U.K.', United Kingdom or 'Great Britain'. Asking the customer to choose from a set list of countries resolves this problem.
Real-time data validation
It makes sense to ensure that the data you request is correct at the point of collection, rather than attempting to fix it later. Ideally this means validating the data as it is collected. A simple example would be to check that the email address provided via an online sign-up form contains one @ symbol. These checks are required anywhere data is collected, and should be consistent across all channels. The more robust the validation checks that are performed at this stage, the lower the chance of poor data quality.
In some circumstances you may need to reference the data collected against a third-party data source. For example, checking the postcode against a database of addresses. If you are collecting data offline (such as from business cards) then the validation step would ideally be at the point of entry in to the system.
Observed data has more value than surveyed data
The observed preferences and behaviours of your customers may differ radically from how they perceive themselves or wish to be perceived when asked directly. A great example is alcohol consumption. The Office for National Statistics (ONS) states that "social surveys consistently record lower levels of consumption than would be expected from data on alcohol sales". Use your transactional data to get a far richer understanding of who your customers are than they actually want (or are able) to tell you.
Incentivise your customers to provide their details
People expect something of value in return for entering their contact details. Incentivising your audience needn't be costly. You might provide a white paper, a useful piece of research information or offer a future benefit such as a discount.
Make it easy for customers to give you their data
You should make it as easy as possible for customers to provide their information. The number of website visitors who provide their information will be greatly affected by the usability of the site. Ease of navigation, a logical flow to the call to action, and the simplicity of the data capture form will ensure you maximise the number of people who register their information. By breaking the data capture process into small steps and showing the customer how they are progressing, you can maximise the chance of them providing you with the data you need.
If possible determine what percentage of people start but do not complete the collection process to determine whether the collection process is proving to be a barrier to sign-up.
Build up a view of each customer over time
Customers don't have time to fill in forms or answer a long list of questions on the phone. If they are making a purchase or an application then they have committed to providing a fairly substantial amount of data, but in most other situations try to avoid asking for more than 3 pieces of information at a time. You should aim to gradually collect additional pieces of key information during future touch points with the customer.
Consider paying for data
A data supplier can provide a wealth of extra information to assist, both B2B or B2C. The most obvious example of this is purchasing a list of qualified prospects. This would typically be potential customers that meet an agreed set of criteria; such as age, job title, spending habits etc. Alternatively you may wish to enhance your existing customer data with new information (also known as enrichment) such as company size or turnover. A third technique involves matching your existing customer database to that of a data supplier, building a profile from the overlapping portion of the two datasets, then selecting records from the supplier's database which most closely match your ideal profile.
Data erosion
Approximately 1 in 10 customer records you store will become out of date every 3 months. This has implications not just for the data that you collect (for example ask for a date of birth rather than age) but also for how you maintain it. The most compelling example of this kind of problem is human mortality. A badly timed communication after a bereavement, would at the least cause offence, but could at worst result in reputation damage to your brand. It is therefore not sufficient to just collect customer data well; it must also be diligently maintained.