Initially, you might not think about it as a marketing tool, but Instagram has gained the attention of so many brands worldwide.
Compare prices for graphic design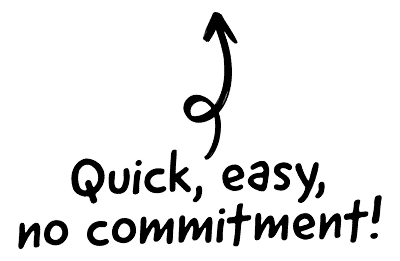 It's because it can reach high levels of brand awareness and engagement. Also, surprisingly, it's brand engagement rate is 58 times higher than Facebook.
That's a big thing, right?

The CRM platform to grow your business
Great for entrepreneurs
Powerful data analytics
Manage sales and data

Seamlessly connect data, teams, and customers
Cutting-edge marketing
Ideal for teams or solo use
Measure sales conversions

Powerful web builder and advanced business tools
Great for startups
Powerful web page builder
E-commerce available

Supercharged content planning
Great for marketing
Better than lists or sheets
Manage social media

Create a new website in 10 minutes. Easy.
Launch your website fast
Powerful data intuitive
No coding skills needed
Why use Instagram?
The numbers don't lie. There are approximately 1 billion monthly active users on Instagram. In the US alone, it is projected to surpass 111 million this 2019. 
The platform also has a huge edge for businesses: Its feed isn't filtered, unlike Facebook. Therefore, every single post that you publish shows up on the feed of your followers.
In this post, we'll give you a walkthrough on why Instagram is essential for your brand.
1. Visual marketing
The platform allows you to create photos and videos that you can share on other social media sites. You can even embed it in your blog or website.
Note that photos and videos are one of the most highly engaging contents out there. Visual posts are getting a significant amount of engagement than a text-only update.
Instagram, being a highly visual platform, is excellent in boosting your engagement and strengthening your brand online.
2. Extended audience reach
The platform offers you lots of opportunities to reach a broader audience. When posting, hashtags are the best way to put your content out there, in front of a larger and extended network.
Make sure that you're using relevant hashtags. That way, your target audience can find what they're searching for.
Note that in the platform, 80 percent are living outside of the United States, 34 percent are millennials, and approximately 38 percent check in a couple of times each day.
So, there's no limit to your success as long as you have an effective Instagram strategy.
3. Community engagement
Instagram enjoys the highest average engagement rate among the main social media channels, even overtaking Twitter and Facebook.
Surprisingly, the brand engagement rate is even higher. That goes to show that users on Instagram are open to branded content than they are with other social media platforms.
4. Competitive sleuthing
You can use the platform if you want to keep an eye on your competitors. You can follow their activities and find out how they interact with their audience.
What type of content do they post? When and how often do they post it? Notice how they engage with their followers. Do they have an Instagram contest set up?
When you answer these questions, you'll discover the best practices in your industry.
Using this information that you've gathered, it's easier for you to come up with your strategy.
5. Open for any business
Since Instagram is a highly visual platform, most people think that it's exclusively for businesses and brands that have products to sell.
But that's not true.
It's an ideal platform to share what projects you are working on, showcase your office, employees, cities you've been to, your business location, and so on.
Your day to day activities could be documented in photos. Just be creative enough and think of innovative ways how to showcase it. You can even utilize short videos to make announcements and respond to queries.
With Instagram, the sky's the limit on what you can achieve. That applies to both giant brands and smaller start-up businesses.
Remember, success didn't come overnight the most well-known companies.
As long as you have a strong marketing team who wants to put your company on the map, it's possible. You can do this by maintaining an active presence on Instagram, and making it a habit to publish at least one post per day.
6. Generate traffic and growth
The reason why you need to have a strong social media presence on the platform is to boost your traffic and your business.
But remember, you can't place active hyperlinks on your captions and comments. One of the few places you can put an active link is on your bio. So, make sure that you utilize this wisely.
In the comments, encourage people to click on the link for your bio to direct them on your site or on the page you've linked. Whether it's your homepage, an opt-in form, your blog, or another page, placing the right links can boost your traffic.
You can change the link with another one as often as you like. It allows you to use your posts strategically to drive in traffic no matter what direction you choose.
Over to you
According to Voy Media, an Instagram marketing agency in NYC,"If you aren't using Instagram yet (or not using its full potential,) you're missing out a lot. So it's time to pay attention to it than ever before."
Otherwise, you're missing out millions of potential customers who are joining the platform.