Most organisations favour custom software over pre-packaged options, according to Zdnet. That's why many software and app developers offer customisable solutions that can be tailored to a business' specific needs.
Compare prices for graphic design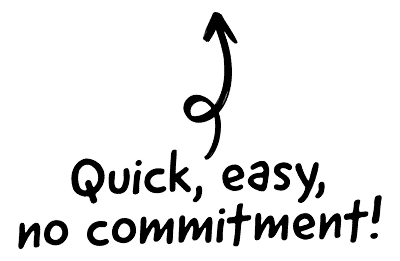 Given the demand, providing custom options, particularly to larger organisations that would otherwise need to employ in-house software specialists, is a no-brainer for tech development companies.
Whilst many developers readily offer custom functionality, however, fewer extend this service to brand integration – and they could be missing a trick.

The CRM platform to grow your business
Great for entrepreneurs
Powerful data analytics
Manage sales and data

Seamlessly connect data, teams, and customers
Cutting-edge marketing
Ideal for teams or solo use
Measure sales conversions

Powerful web builder and advanced business tools
Great for startups
Powerful web page builder
E-commerce available

Supercharged content planning
Great for marketing
Better than lists or sheets
Manage social media

Create a new website in 10 minutes. Easy.
Launch your website fast
Powerful data intuitive
No coding skills needed
Companies spend a lot of time and resources getting their branding just right – both internally and externally. Software that can be integrated with a brand's existing identity can be beneficial to clients, and the apps and platforms that provide this option stand to be favoured over those that don't.
Brand integration options can be applied in a number of ways. To offer the best solutions for your clients, here are some effective ways you can introduce brand integration into your product.
Visual identity
Keeping branding and visual identity consistent across all channels and platforms is of major importance to many organisations. Often, companies rely on visual identity to connect with their customer base. Effective internal communication also leans heavily on consistent branding.
Maintaining consistent branding can require a huge amount of resources, so offering an adaptable platform that respects the parameters of an organisation's branding can be seen as a significant benefit.
For example, a project management tool that reflects a company's visual identity by incorporating their logo and colour scheme can be much better than a platform that only uses its own branding.
Although your own app should be well branded, striking the right balance between the visual communication of your own tech platform and your client's visual identity is just as important.
Tone of voice
It's not just visual identity that's important. Many organisations are near evangelical about their tone of voice. Personal finance app, Monzo, springs to mind – it has gone so far as to publish its tone of voice publicly.  
Organisations do this because it keeps them consistent. SEMrush reports that consistency in branding increases a company's revenue by 23 percent. Consistency in tone of voice needs to be achieved across all channels in order for it to be effective.
Given the value that consistency adds to companies, it stands to reason that being able to offer tech that can integrate with their pre-existing tone of voice is a benefit for your client organisations.
A simple addition, such as being able to change the way a notification is displayed – 'Nice job!' instead of 'task complete' for example – can make a world of difference for your clients. If you can provide this option, your app already has an advantage over other providers who offer a similar service but without these options available.
Scalability
The offer of brand integration can be an attractive option for larger companies that would like to use your app or tech platform for different purposes. Brand integration can therefore make your product more scalable, which, depending on your licensing strategy, could mean greater return for your own business.
For example, one of my current major projects is the creative development of an event registration platform and app, which is used by several prominent organisations. Not only do they use this tech for events that host external guests, but also for internal comms events, engagement events, stakeholder events and more. Guests interact with the software on their phones and desktops, making it even more important that the branding is consistent.
We are able to change logos and colour schemes to reflect existing branding and our check-in app for guests can also be customised. This means that people are already engaging with the brand before they even come to the event, which is a much better result for our clients.
Because the tech is customisable and can incorporate these organisations' brand features, it means that we're able to meet the requirements of the individual organisations, making our tech a lot more appealing and functional.
It's not just event apps where this is an effective approach – any form of tech platform regularly used by a client for a number of different purposes can benefit from brand integration. It's worth doing a bit of investigation to understand the potential scalability of your product. Try to assess your current client's activity and challenges and consider whether your branded solution would be more appealing to them.
In a competitive market, being adaptable and able to respond to client needs is essential. While many apps and tech platforms now offer some elements of customisation, you stand to gain more by taking this further, offering brand integration options that offer real value and make it much easier for your clients to adopt.