Standing out from the crowd isn't easy as advanced digitisation sweeps across multiple industries and businesses. However, selecting a design-led technology partner will provide you with the strategic differentiator your organisation needs.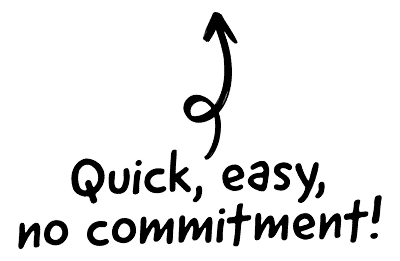 As one notable designer John Maeda said:
"Design isn't just about beauty; it's about market relevance and meaningful results."
What's more, recent research from Adobe and Forrester Consulting reveals that a design-led business will have the marketing, product and user experience initiatives in place to help you build a formal design process and, ultimately, win a business advantage.

The CRM platform to grow your business
Great for entrepreneurs
Powerful data analytics
Manage sales and data

Seamlessly connect data, teams, and customers
Cutting-edge marketing
Ideal for teams or solo use
Measure sales conversions

Powerful web builder and advanced business tools
Great for startups
Powerful web page builder
E-commerce available

Supercharged content planning
Great for marketing
Better than lists or sheets
Manage social media

Create a new website in 10 minutes. Easy.
Launch your website fast
Powerful data intuitive
No coding skills needed
The report states: "Our study found that companies that embed design thinking in digital CX (customer experience) strategy — those that we classified as design-led — achieve tangible business benefits. Moreover, we found that the more that design is embedded in digital CX strategy, the more these benefits are achieved."
Research from Gartner, Accenture and Deloitte also highlights that the vast majority (80 – 90%) of executives view a seamless and personalised customer experience as a core component of their wider digital strategy.
Let's further investigate the core reasons why you should choose a design-led technology partner for your business:
Good design equals good ROI
From an economic perspective, a design-led approach delivers results. Figures from the UK Design Council reveal that following key metrics:
Design increases turnover: for every £1 invested in design, you can expect more than £20 in increased revenues,
Design increases profits: for every £1 invested in design, you can expect more than a £4 increase in your net operating profit,
Design boosts exports: for every £1 invested in design, you can expect a return of more than £5 in increased exports.
Digital and product design clearly provides a financial advantage.
Research from the Design Management Institute also reveals that, between 2004 and 2014, design-led companies in the US outperformed the S&P 500 index by more than 200%.
At individual companies, the value of good design is clear. When Walmart overhauled its e-commerce experience, the number of unique visitors to its website increased by 200%, according to a report fromanalyst house McKinsey. When Bank of America undertook a user-centered redesign of its account registration process, its online banking traffic rose by 45%.
Unicorns and established tech brands both use a design-led approach 
Partnering with a design-led technology business is a core strategy for many of the corporate world's leading lights.
In the startup space, research reveals 21% of global "unicorn" startups across all sectors have co-founders who have embraced design or have a design-based background, including AirBnB, Buzzfeed, Hootsuite, Shazam and WeWork. AirBnB is particularly a good example of a leading startup that has perfected its user experience by placing good design at the heart of its business.
Established organisations have also taken a design-led approach. It goes without saying that Apple leads in this space and IBM also has a rich design-led history. For example, IBM's CEO TJ Watson Jr penned a famous memo to the company's employees which stated "Good design is (still) good business," back in 1966. And, in 2015, IBM's head of design Phil Gilbert pledged $100 million and 1,300 new designers to bring design back to IBM.
Two separate studies also reveal that Google's products are perceived as improving the most in design.
You will build more authentic and consistent connections with your customers
The value of good UX cannot be overstated and a design-led approach will put the user experience at the front and centre of every business decision you make.
According to the recent Adobe/Forrester Consulting study, design-led firms exhibit the following behaviours far more than their non-design-led peers:
Consciously put the customer first to create an emotional bond with users,
Use tools or systems to test ideas with customers,
Involve design teams when shaping the digital CX strategy.
As a result, further research reveals 50% of design-led businesses report more satisfied and loyal customers as a direct result of their advanced design practices.
Simply put, if you want happy and loyal customers, you need to take a design-led approach.
Design-led companies constantly iterate
Good design is fast. Design-led companies don't spend months creating the perfect product, they get their product to market and then rely on frequent iteration based on customer feedback. This means that you go to market with a minimally viable product and continually evolve that product with minor releases and new versions.
This is a major shift in thinking for many businesses, but it is a necessary one if you want to remain competitive in today's fast-paced technical world.
For example, Instagram adopted this approach when the app launched with a myriad of features. The organisation then identified its most popular features (sharing, commenting and liking) and relaunched with a stripped-down version. Consequently, Instagram realised more than 100,000 downloads in its first week of business and seven million registered users in the first nine months.
A culture of innovation is born
If you work with a design-led tech partner, then your business can keep pace with the changing needs of your customers. As a result, you will breed a wider culture of innovation at your organisation that surpasses your products and services.
As Joe Gebbia, co-founder of AirBnB, said: "Design is used to create a culture… where people are conditioned [to] be their most creative. Because, in my mind, I believe that's the only way we'll overcome challenges that are ahead of us. The best way to prepare for that is to design a culture and an environment where people can be their most creative."
This is an important point. By working with a design-led technology partner, you are encouraging innovation that, in turn, encourages out-of-the-box ideas and intuition.
This will shift your organisation's mindset to be more dynamic and creative, which are core competencies to futureproof your business.