The introduction of superfast Internet throughout the UK has made it much easier for businesses to adopt VoIP (Voice over Internet Protocol) technology, allowing staff to stay connected wherever they are, from any device.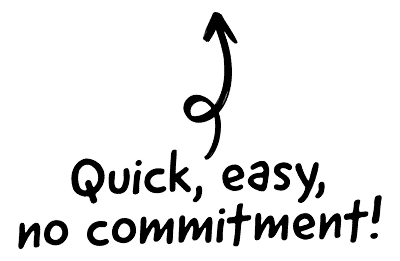 With market-leaders Avaya and Mitel both releasing their own mobility products, all indications point towards the trend for mobile, flexible working to continue, especially among young companies looking to scale with speed.
So what are the benefits of a mobile workforce?

The CRM platform to grow your business
Great for entrepreneurs
Powerful data analytics
Manage sales and data

Seamlessly connect data, teams, and customers
Cutting-edge marketing
Ideal for teams or solo use
Measure sales conversions

Powerful web builder and advanced business tools
Great for startups
Powerful web page builder
E-commerce available

Supercharged content planning
Great for marketing
Better than lists or sheets
Manage social media

Create a new website in 10 minutes. Easy.
Launch your website fast
Powerful data intuitive
No coding skills needed
Disaster recovery
One of the major advantages comes in terms of disaster recovery; when all staff are based in the same office, operations are severely disrupted if there's ever a power failure or something goes down, but mobile workers aren't affected in the same way, especially with a network that's hosted remotely in the Cloud.
Customer care
Mobile workforces also empower companies to be more responsive to customer needs, as employees can access emails or field calls while on the move. If you're a small business trying to compete with larger firms, having a mobile workforce could play a part in you gaining a foothold in the market, as you'll be able to react with more immediacy than those who don't embrace new technologies.
BYOD
Bring Your Own Devices is very topical, and networks such as the Horizon hosted phone system enable staff to use their preferred tech without incurring personal cost, as access is directed through the business account. This level of connectivity, whether through smartphones or laptops, also enables people to hot desk with ease, keeping the same contact number while moving from office to office.
Lower bills
The potential cost savings are huge; Hosted Telephony inherently means less physical hardware, which eliminates the need for ongoing maintenance. You can also pay for subscriptions on a per-user basis, making operations more efficient. The fact that staff have the freedom to work from home whilst staying connected to the network also removes the need to invest in large premises.
Scope for scalability
As above, you can scale up and down when necessary, increasing your number of subscriptions when required. Cloud technology also means that multi-site companies can share the same telephony and data infrastructure, leading to hassle-free connectivity when hot-desking. Relocation also becomes easy as the system moves with you.
Video conferencing
Just because mobility enables remote working doesn't necessarily mean you'll miss out on face-to-face interactions. Indeed, one of the bonuses of mobile technology lies in the ability to allow video conferencing across multiple devices, ensuring employees stay connected with important meetings and presentations, while also cutting down on travel time, associated costs and carbon emissions.
Greater productivity
Having access to documents on-the-go allows staff to complete work and update files without being tied down to the office. In a recent survey of 2,200 business owners and senior managers, 90% of respondents noted that flexible working boosted morale, with 81% witnessing improved productivity.
Empowering a mobile workforce potentially carries a multitude of benefits, but unless you have a clearly-defined process in place, there's a chance that staff may access networks inappropriately for non work-related matters. Before implementation, therefore, it's important to consider your goals and to outline a strategy that guarantees success.