Setting up a design business is the natural next step if you have dabbled in a little freelance work. Although the road from part-time freelancer to full-time business owner can seem a little daunting at first.
Compare prices for graphic design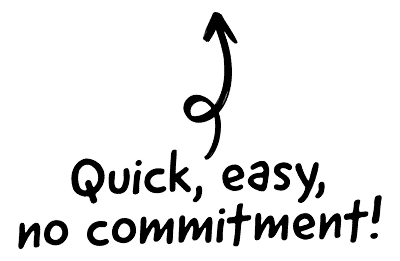 However, with the right advice and support, setting up a freelance design business is not as difficult as it may first appear. Here are seven steps to set up a freelance design business:
1. Calculate set up costs
It's not as simple as plugging in your laptop and canvassing for work – setting up a freelance design business will incur some set up costs.

The CRM platform to grow your business
Great for entrepreneurs
Powerful data analytics
Manage sales and data

Seamlessly connect data, teams, and customers
Cutting-edge marketing
Ideal for teams or solo use
Measure sales conversions

Powerful web builder and advanced business tools
Great for startups
Powerful web page builder
E-commerce available

Supercharged content planning
Great for marketing
Better than lists or sheets
Manage social media

Create a new website in 10 minutes. Easy.
Launch your website fast
Powerful data intuitive
No coding skills needed
You will want to factor in the cost of registering a domain name and hosting a website, printing business cards, stationery supplies, new software, insurance and taxes. Are you going to work from home or need a studio? Try to build as full a picture as possible to prepare yourself for the cost of setting up.
2. Nail your brand
How are you going to brand yourself as a freelancer? Many designers use their name as their brand. It adds a personal attachment and lets clients know they are dealing with an individual. If you have hopes your business will become more robust in the future, and may be evolve into a full fledged design studio, you may want to use a formal company name.
It's up to you – are you an individual brand or young company? What would your clients prefer? There are also certain rules around what you can and cannot use as a company name so make sure you choose one that won't get you in hot water.
3. Make it official
You must set up your business correctly with HMRC and Companies House (if relevant) to prevent nasty fines and stressful investigations later on.
You may want to get some advice from a professional accountant who can guide you through the tax and legislative minefield of setting up a business, as well as offer advice on the best way of working to maximise your tax home pay.
You need to choose the right business structure for you – this is extremely important. Some choose to set up a limited business, others work as a sole trader. Both have advantages and disadvantages, but it's vital to get some advice on this before you start trading.
4. Create an online portfolio
You need to have an online presence to showcase your work and experience. A portfolio website must state the services you offer and offer a clear way for potential clients to contact you.
If you are starting out and don't have a massive portfolio yet, then work for free. I don't mean you should start entering design competitions and taking on spec work for someone who offers "a little project on the side and more work in the future" – remove that person from your contact list now. I mean working with local community groups and charities to boost their online presence with a new website, Facebook page and so on.
Once the work starts rolling in, you can adapt your portfolio to showcase your latest work. No one presents a portfolio of all of their work.
You could design the website yourself or you could opt to call in the services of an external designer. Do whatever works best for you and your business.
5. Work out your rates
This is a difficult debate – how much should you charge? You need a framework to establish your rates up front or you'll be working for peanuts. Those designers who do not know what to charge can also come across as inexperienced.
One route is to figure out your monthly outgoings, multiply that figure by 12 and then divide by 48 to figure out how much you need to make in a week (allowing for 4 weeks of annual leave). Then, assume you will be able to do around 20 hours a week of billable work to start – this should give you a ballpark hourly rate.
Many freelancers tend to undercharge in the early days of business as they are unaware of outgoings such as corporation tax or VAT, for example. An accountant will keep an eye on your outgoings – as well as offering advice on how to minimise them.
6. Market yourself
Newsflash. Freelance designers don't just design stuff. You are now in the business of selling. You need to learn how to market and promote your creative talents
This step is often overlooked when setting up a business, but it's incredibly important. You can have the best portfolio and brand in the business, but if no one has heard of you – who cares? It can also be incredibly expensive – so make sure you get some good advice.
7. Learn and evolve
So, you've set up a business, have a shiny website, have all the relevant paperwork from HMRC, brilliant portfolio, dozens of clients and a killer marketing strategy. Time to sit back? Sorry, no.
You need to push yourself to remain current in your industry. Sign up and use learning sites, embrace the wider freelancer community by attending events and joining online groups and if you have a spare moment then immerse yourself in news and events within your design sector.