(4 / 5)
Automatic Data Processing, Inc., better known as ADP, is an American business with an impressive reputation in the realm of HR and payroll SaaS. The business provides a wide array of features that are sure to appeal to larger companies – but can an SME benefit from the ADP offering too? And being a US company, does the offering work well in the UK?
Compare prices for payroll & HR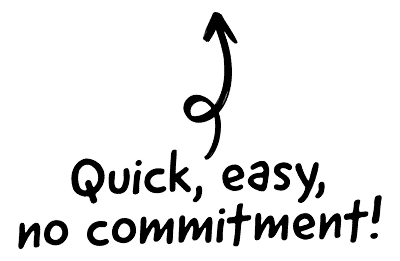 Who is ADP Payroll for?
On paper, anybody can use ADP – payroll and HR packages are available for a single-figure payroll, in addition to multinational corporations. There is no denying that the latter feature more prominently in ADP's thinking, though.
ADP provides a wide range of features that meet HR and payroll needs, including a business that brings in staff from overseas. There is no limit on the number of staff that can be included on an ADP payroll – from 2 to 20,000.

The CRM platform to grow your business
Great for entrepreneurs
Powerful data analytics
Manage sales and data

Seamlessly connect data, teams, and customers
Cutting-edge marketing
Ideal for teams or solo use
Measure sales conversions

Powerful web builder and advanced business tools
Great for startups
Powerful web page builder
E-commerce available

Supercharged content planning
Great for marketing
Better than lists or sheets
Manage social media

Create a new website in 10 minutes. Easy.
Launch your website fast
Powerful data intuitive
No coding skills needed
If you're running a larger company, ADP will take care of virtually every facet of your payroll for you. It's arguably the closest that software comes to providing all that you'd expect from an outsourced payroll company.
Who is ADP Payroll not suitable for?
For a small business, taking advantage of the features provided by ADP may feel akin to taking a sledgehammer to a walnut. The sheer number of options that will be presented may start to feel overpowering, and it's highly likely that you'll need to pay more than you would for a smaller alternative. ADP are not forthcoming about their pricing structure until you make contact.
How much does ADP cost?
As mentioned above, herein lies a mystery for a potential user of ADP's services. The business does not disclose generic price points for their packages online.
Instead, you'll need to furnish ADP with the number of employees on your payroll, and what services you'll be looking for. Remember, ADP offers far more than just payroll services. You'll have a raft of options to pick and choose from.
The price point that you're quoted depends on which of these offers you choose to utilise. The concept of value for money is in the eye of the beholder, but do not be surprised if ADP comes out on the pricier side, though, and certainly do not allow yourself to be strongarmed into taking on additional policies and services that you do not need.
Overview of ADP Payroll
Having worked in the business for some 70 years now, it's safe to say that ADP understands how to run a payroll. The way the business divides client needs suggests that they are more used to aiding larger companies with their needs, though. ADP breaks down a potential client base as:
Small Business Payroll – less than 200 employees
Midsized to Enterprise Payroll – between 200 and 1,000 employees
Global Payroll Services – for businesses with overseas staff
As you'll see, that doesn't leave a great deal of wriggle room in terms of size – and may leave a business with a payroll totalling two figures out in the cold.
If you are running a larger company, however, there's plenty to love about ADP. The reporting is extremely extensive, and the software remains 100% legally compliant with the latest demands of HMRC. If you can justify and afford the expense of ADP's services, it remains worth a look.
Strengths of ADP Payroll
ADP has so much to offer it's almost impossible to cram all the positivity into one guide. To keep things simple, reasons to recommend ADP include:
Countless add-ons and peripheral features on the HR side of the business, including assistance in meeting legal requirements when hiring new staff
Once you get past the slightly clunky initial setup and master the software, the user interface is comparatively straightforward
A wide array of reporting options that ensure you'll have everything you could wish to know at your fingertips – all of which can be edited and customised to meet your needs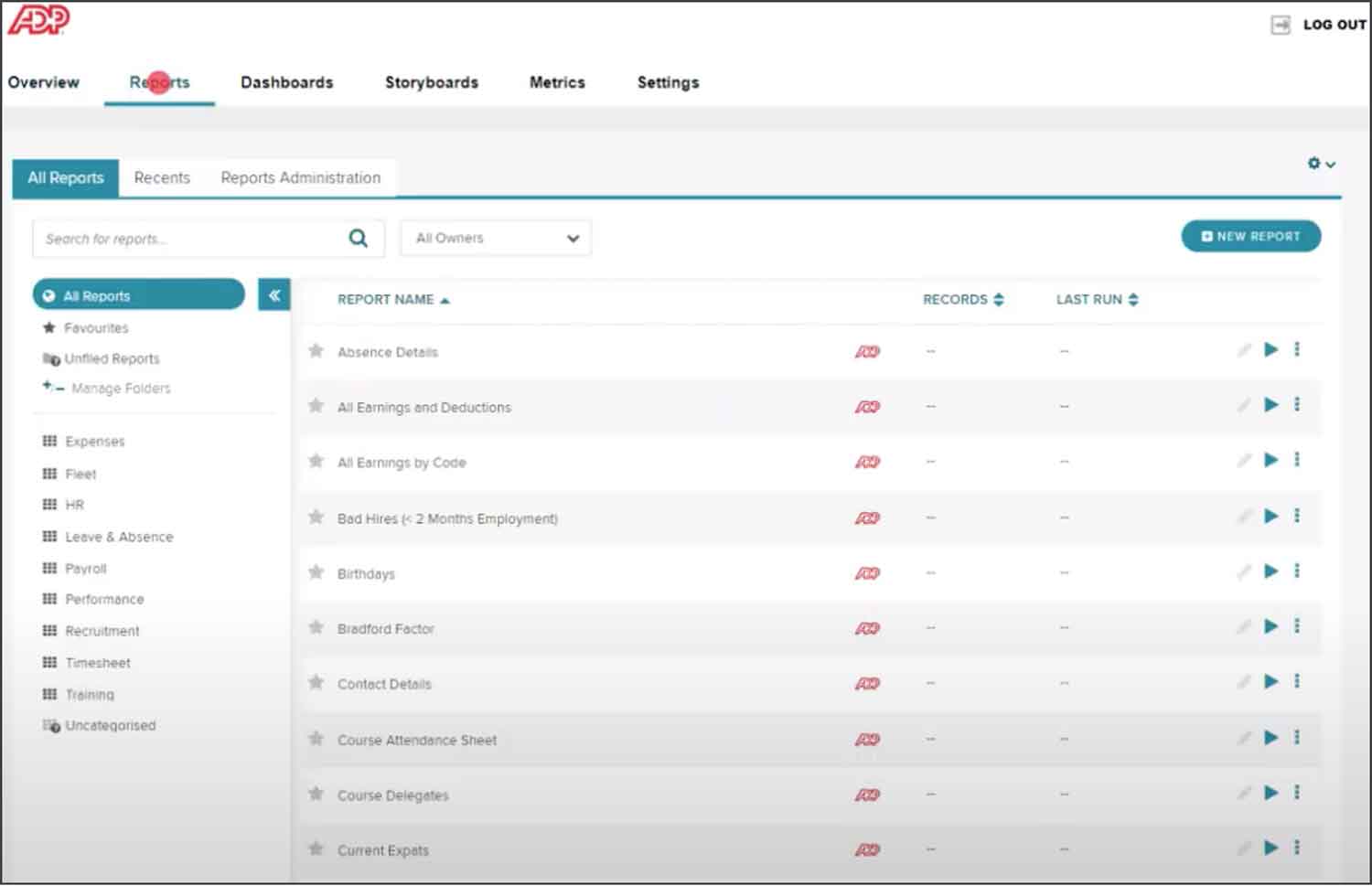 Of course, ADP is also wholly compliant with tax and financial laws, ensuring that you will not fall foul of fines and complications. Really, though, this is just the tip of the iceberg when we consider the advantages of signing up with ADP. The possibilities, especially for a larger company, are virtually limitless.
Weaknesses of ADP Payroll
Perhaps the biggest weakness of ADP is that it's possible to have too much of a good thing. With huge corporate backing and a wide array of features available, some smaller SMEs may grow a little overwhelmed by the sheer volume of options available through this payroll provider.
Of course, so many features can also lead to a lengthy and confusing setup. You'll probably need at least one dedicated member of staff working full-time to fully understand ADP. That would not be such a big deal if you were not paying quite so much for the service – whatever package you choose, ADP is likely to be costly and there is no free trial – and the fact that customer service experts at ADP can be comparatively elusive.
How does ADP compare with other options on the market?
ADP is arguably the most extensive service on the market, so if you value quantity of features above all else it compares very favourably indeed. Do not take this as a claim that we're questioning the quality of ADP, though – it offers that in spades too.
Smaller rivals may offer a more suitable service for a business with a limited payroll, though. ADP can get a little overwhelming with the sheer number of features available. Overall, though, ADP stacks up favourably against most competition.
Verdict on ADP Payroll
(4 / 5)
With seventy years of experience and a stellar reputation, many SMEs will flock to ADP – and understandably so. This provider has a great deal to offer businesses of all sizes, if you have the time, technical knowhow, and resources to take advantage of what the software has to offer.
If you operate at the smaller end of the SME spectrum, though, you may want to consider a cheaper and more straightforward payroll service. ADP do not cut corners, and you'll have access to all manner of features that may or may not be relevant to your needs.