App Store Optimization services
Slowly but surely, smart technology is taking over the world. Web browsing from mobile devices has already superseded desktop use. Even the days of browsers may be numbered, though.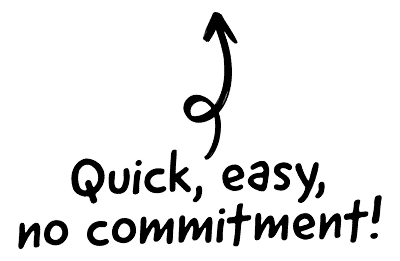 The Millennial generation has expressed a preference for apps over websites, especially in e-commerce. This is why, while potentially expensive, apps are a must for any business.
You should protect your investment by optimizing your app, giving it the greatest chance of success.

The CRM platform to grow your business
Great for entrepreneurs
Powerful data analytics
Manage sales and data

Seamlessly connect data, teams, and customers
Cutting-edge marketing
Ideal for teams or solo use
Measure sales conversions

Powerful web builder and advanced business tools
Great for startups
Powerful web page builder
E-commerce available

Supercharged content planning
Great for marketing
Better than lists or sheets
Manage social media

Create a new website in 10 minutes. Easy.
Launch your website fast
Powerful data intuitive
No coding skills needed
What is App Store Optimisation?
App Store Optimization (ASO) is sometimes referred to as mobile app SEO. This should give you an idea of what the practice entails. Essentially, ASO is an attempt at making your app rank as highly as possible in user searches of app stores.
As with web traffic, the attention span of app store users can be short. Why scroll through dozens of options to download when it appears that one of the top five or ten meets is fit for purpose? To enjoy success with your app, you'll need to be at the top of search rankings – or, better yet, listed in the charts of your chosen category.
Why is App Store Optimization important?
Whether you're designing an app for Google Play, the Apple app store or a third-party alternative (more on those in a moment), you must exercise ASO.
It's simple really. Users think of something they would like an app for. Users enter the search terms of this app into their store of choice. Users download the first app they think will meet their needs. If you have utilised ASO, yours stands a far greater chance of being the app in question, instead of your competitors.
To fully understand the art of ASO, you need to understand that app stores are essentially search engines. Users enter the keywords for an app they are looking for and are presented with a range of options. This may be a strict definition, like, "Spanish to English language translator." Alternatively, it may something considerably broader, like, "golf game."
What is the difference between SEO and ASO?
The key difference between ASO and SEO is in the endgame. In website SEO, simply clicking on a link without bouncing is enough to improve page ranking. ASO needs a further step. For the overlords of an app store to take your app seriously, you need to attract downloads and installations.
The better your ASO, the more downloads you will enjoy. This will not go unnoticed by the algorithms of app store charts. What's more, the more users that make use of your app, the likelier you are to attract five-star reviews – assuming your app merits such adulation. This, in turn, will improve your standing in the app store ranks.
Should an app be optimized for one app store over another?
You should look to optimize your app for the Apple store and Google Play. Regardless of what you think of these platforms, they are the most popular, with the widest market reach. Just like Google dominates the search engine market, these two stores account for over 67% of app searches.
Think bigger, though. There is more to the world of app stores than these two corporate monoliths. The more app stores you upload your product to, the likelier you are to see results.
What's more, as third-party app stores have less content than either of the big two, it may be easier to be discovered on these platforms.
Examples of third-party app stores include:
List of app stores
1Mobile – an Android-only app store with an emphasis on games and entertainment
ACMarket – not an app store you want to appear on, but one you should be aware of. ACMarket exclusively hosts hacked and modified apps
Amazon Appstore – pre-installed on all Kindle- or Fire-branded appliances
AppBrain – an app store and app promotion tool in one
Appland – a universal app store compatible with iOS, Android and Windows appliances
Appolicious – an app store with a strong emphasis on quality control. Only the best free and paid apps make the cut here
Aptoide – an Android-only alternative to Google Play
Bemodi – formerly the Opera app store – limited to users of the Opera browser
Cydia – for users of jailbroken iPhones or iPads that are barred from the Apple app store
F-Droid – a completely open-source Android app store
GetJar – an open-source app store that can be used on iOS, Android or Windows appliances
Huawei App Store – predominantly used by the overseas market, especially China
Itch.io – an app store that specialises in games, catering primarily to this market
Kongregate – an app store with an emphasis on games and entertainment
LG SmartWorld – pre-installed on LG phones and other smart devices, such as TVs
Samsung Galaxy Apps – pre-installed on all Galaxy-branded appliances
SlideME – an Android-only alternative to Google Play
Sony Apps – pre-installed on all Sony appliances
Uptodown Market – an Android-only alternative to Google Play that is available worldwide
Never heard of most of these app stores? We'll be honest, neither have many users. All the same, each of these app stores has fans. Some inspire an almost cult-like following. They certainly should not be ignored by any business with serious intentions of embracing the app revolution.
How do to App Store Optimization
No matter what service your app offers, it's likely that you will face plenty of competition. The Google Play store hosts 2.87 million apps the time of writing, with the Apple app store boasting an equally impressive 1.96 million choices.
A big part of this variance is due to the open-source nature of the Google Play store. The Apple store has much tighter regulations on what can be listed. This can stifle creativity, but equally, it prevents buggy or unsafe apps from appearing on the store.
Whichever app store you choose to market your wares upon, you'll need to practice AOS. You could have the greatest app in the world, but if nobody downloads it, it will die on the vine.
Failing to utilise AOS is like opening the window and yelling the qualities of your app to an empty street. Let's discuss how you can go about this and crack the charts of your chosen app store using a 8-step process.
How to do App Store Optimization (ASO)
1. Be unique
As discussed, the app marketplace is hardly a desolate wasteland. It's likely that, if you have an idea for an app, somebody else has had it too. What's more, they may have beaten you to the punch and uploaded their app to a store already.
Find a unique hook or selling point for your app. Innovate, don't imitate. Users are always looking for something that resolves a new issue or provides a novel approach. If your app offers this, it is likelier to earn the attention of your target audience.
2. Promote your app on your website and social media
If your business has a website, it has social media channels. If users visit your website or social media channels, they likely have a smart device. Do you see where we're going with this?
People cannot download an app if they do not know about it. Let your audience know about your app through these alternative online presences. Make it clear that, while they are welcome to continue using your website, the app is available anywhere, at any time.
You have a firm lead in place already. The user is clearly interested in your offering. Now you just need to convince them to explore that interest in the app store.
3. Attract downloads
App downloads and ASO is something of a chicken-and-egg scenario. The more downloads you attract, the better your ASO will perform. For your ASO to successful, however, you'll need enough installations to capture attention.
Don't just sit back and play the waiting game. Find ways to encourage people to download your app beyond conventional searches. This makes it likelier that you'll start to generate this organic search traffic.
We already discussed promoting your app on your website and social media profiles. Find cost-effective advertising through other means – including other apps. You may be able to enter into a quid pro quo arrangement with fellow developers without breaking the bank.
Also, don't be shy about leaning on friends and family. ASO algorithms do not know – or care – about your relationship with users that download your app. They are concerned with cold, hard installation numbers. Get these up, by hook or by crook.
4. Pick the right title
We have mentioned a couple of times that you will face stiff competition in your chosen field. This makes your choice of language even more important. You need a title that explains what your app offers while also engaging the interest.
The title of your app needs to feature keywords that appeal to users and app store algorithms alike. This should be our priority here. Conduct keyword research and be sure to incorporate common terms – alongside one or two synonyms that may attract alternative searches.
Your app will also have a sub-title. This is where you can secure a download with compelling microcopy. Your sub-title is your last chance to convince a user to install your app before scrolling by. Make it count.
5. Create a superior user experience
Just as ASO algorithms acknowledge installations, they also notice a sharp drop in app use. If you do not provide users with a superior experience, they will uninstall your app before you know it. This means you need to ensure you meet all expectations. Start by providing an appealing user interface. Ensure your app is secure, user-friendly and intuitive.
Keep an eye on your adverts, too. Many apps utilise advertising as a monetary model, but a constant bombardment of intrusive adverts will drive users away. Applying the option to permanently disable adverts for a small fee is often a winner – if the rest of the app offers a UX that justifies the outlay.
6. Evolve and improve
It's SEO 101 that any website needs an occasional audit and overhaul to remain at the cutting edge of the marketplace. The same applies to apps. Do not create an app then sit back and forget it. Apps are so popular that yours needs to remain at the forefront of your attention.
By constantly updating and improving your app, you will convince users to keep returning. Utilise push notifications to announce new additions to the app or bug fixes. These will attract revisits and you'll be likelier to attract positive reviews. If you receive negative feedback, immediately acknowledge it and take steps to rectify user frustrations.
7. Obtain conversions
This will obviously be a priority for your business anyway. Conversions are noted by ASO gatekeepers too, for the simple reason that it means customers are finding your app useful. Apps have also long converted much better than websites, mainly due to the speed and convenience they offer.
This means that you'll need to ensure your app offers these qualities in abundance. If you are aiming to convince users to make a purchase on your app, a long and complicated sales funnel makes this increasingly unlikely.
8. Get reviews and ratings
In many respects, this step is the culmination of the previous nine steps. If you have delivered on everything we have discussed, you will theoretically be basking in the reflected glory of five-star reviews. This will greatly aid your ASO. How many apps in the top 10 charts do you see with an average rating of two or three stars?
In reality, users rarely leave feedback without being prompted – especially positive reviews. As per the old retail adage, "a happy customer tells a friend; an unhappy customer tells the world." There is nothing wrong with asking for reviews. Wrap this is up in a request for feedback.
Ask users if they are enjoying the app. If they say yes, follow up with a request for a review. If they say no, invite them to explain what issues and pain points they are experiencing. This way, you know what you need to focus on during your next drive to improve your ASO.
If you need more help or advice with ASO, Creative.ONL are here to help. Do not hesitate to contact us to discuss your needs. Our expert team have years of experience in creating and marketing apps. Together, we can ensure that your offering finds the audience that it deserves.