Many people are now familiar with the concept of Augmented Reality thanks to the technology becoming more available in smartphone apps over the last few years. The game Pokemon Go became an overnight sensation in 2016, but in the following five years, AR still seems to be finding its feet in terms of more mainstream adoption. There are however many use cases for AR in business: AR is being used to help people shop, in marketing, in logistics and as well as making games. But which companies are leading this innovation in AR for business use? Here's our roundup of 25 companies to watch.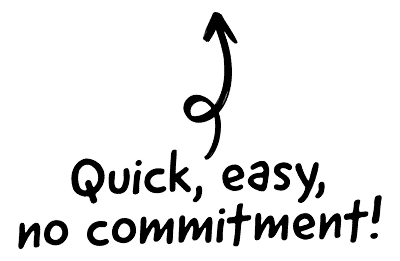 Wanna
Wanna Fashion, founded in 2017 by Sergey Arkhangelskiy, is an innovative growing technology company focussed on providing shopping experiences for luxury shoppers using augmented reality (AR). Pioneering technologies such as the world's first 'try-on shoes' experience, Wanna Kicks, they have one eye to the future when it comes to the luxury shopping playground, providing new and innovative ways to revolutionise customer experience. Trusted by high-end brands such as Gucci, Adidas and GOAT, their bespoke approach to AR shopping is sure to bring results.
ZapWorks
ZapWorks offer a complete augmented reality (AR) toolkit. Agencies and businesses looking to raise the bar on the customer shopping experience from start to finish, can rapidly build, publish and analyse their product storytelling through this robust AR toolkit. Brands such as IBM, Unilever and HSBC trust them to bring a range of complex and interactive 3D works, video-based augmentations to life for their customers. The wow factor from the ZapBox addition to their creative family really brings AR creativity to life.

The CRM platform to grow your business
Great for entrepreneurs
Powerful data analytics
Manage sales and data

Seamlessly connect data, teams, and customers
Cutting-edge marketing
Ideal for teams or solo use
Measure sales conversions

Powerful web builder and advanced business tools
Great for startups
Powerful web page builder
E-commerce available

Supercharged content planning
Great for marketing
Better than lists or sheets
Manage social media

Create a new website in 10 minutes. Easy.
Launch your website fast
Powerful data intuitive
No coding skills needed
Banuba
Banuba, founded in 2016, is an artificial intelligence lab set up to specialise in augmented reality SDK development. They have since created one of the fastest innovative augmented reality platforms for laptops and smartphones. Intuitive video editors offer funny video effects and custom live face filters. Their Face AR aims to help people self-express and communicate creatively using technology such as AR mirror photo booths, multi-face filter tracking and beautification apps, optimised for use on a range of devices to bring creativity to many projects.
Vertebrae
Vertebrae, founded in 2015 by Vince Cacae, has become a trusted augmented reality (AR) provider to big names such as Toyota and Tenth Street, providing leading brand and retailer partnering to implement 3D and AR product visualisations. Shoppers will experience an immersive experience of a product through virtual tours that a video simply cannot match. Their innovative 3D e-commerce strategy delivers the high-end shopping experience of the future. Buyers can virtually try on or visualise products in their home revolutionising online shopping experiences of the future.
Vince Cacace, CEO of Vertebrae had this to say on the future of AR in business.
AR offers a proven way for retailers to stand out and drive increased revenue and loyalty in a competitive, challenging market. 3D & AR experiences bring products to life for shoppers as they research and complete purchases outside of the physical store. In fact, research shows that, among consumers who have used AR to shop, 76% said the experience increased purchase confidence and 68% reported that they are likely or very likely to purchase from retailers who offer web-based AR capabilities. This concrete value, combined with the shift to digital commerce in 2020, has accelerated the adoption of 3D & AR over the past year. Now, as consumers begin to expect these immersive experiences, retailers need to keep up with demand or risk losing customers to companies who provide 3D & AR capabilities.
Houzz
After struggling with inspiration for their home remodelling, founders Adi and Alon launched Houzz in 2009. Frustrated with magazine torn out pictures they created an innovative online solution. Homeowners, Architects and designers now use Houzz and its growing community for inspiration, product discovery and even to collaborate or find help for a project. With over 20 million design photos, a wealth of decorating ideas and a community of home professionals at your online fingertips, you can now find redesign inspiration and source perfect products using Houzz.
Niantic
Nianticlabs are pioneers in real-world gaming, creating augmented reality (AR) mobile games such as their Warner Bros. partnering for Harry Potter: Wizards Unite and Nintendo Pokémon Go, named best mobile game, among many others. Their iconic AR real-world platform brings shared states, communications, security and mapping to hundreds of millions of users around the world. Pioneering 3D planet mapping technology has led them to exciting collaborations and the power to bring exciting digital mapping reality experiences to all. Their mission to 'augment mapping reality for years to come'.
Zappar
Zappar was founded by three men on a mission in 2011, seeking to bring augmented reality (AR) technology to companies of all sizes. They offer a range of AR toolkits enabling businesses to creatively use AR technology to promote their brand with high-end customer engaging marketing concepts. Their clever combination of VR and AR technology through ZapBox allows customers to build their own AR marketing products. A commitment to offering affordable products means high tech innovative marketing solutions can be enjoyed by many.
Gravity Jack
Gravity Jack specialise in full-service custom software, innovatively created using augmented and virtual reality. (AR & VR), partnering with leading brands such as Coca Cola, Caterpillar, Samsung and Toyota alongside many other household names. Their expertise lies in the creative use of six main AR solutions, including a brand new Adroit service, creating VR experiences and award-winning custom mobile app design and development. They work with multinational corporations, individuals and agencies, meeting the need for fast, accessible delivery to their customers.
Jennifer Richey CSO answered a few questions about the future of AR.
We really anticipate the AR market subtly shifting from our phones to head-mounted displays. With the likes of Microsoft's HoloLens and now the rumours of Apple creating an HMD, the use cases are only going to expand exponentially. The development of new platforms for AR content will only incentivise, and make it easier for a wide array of industries to improve their process and procedures through AR.
Not only is AR becoming a part of our daily lives, but it has the possibility to open up so many doors. Whether your goal is efficiency, safety, or to simply stand out amongst the crowd — AR is a proven and worthwhile tool for your business.
Strivr
Founded in 2015, Derek Belch and Jeremy Bailenson created Strivr through a shared passion and understanding of learning through doing. They saw the perfect opportunity that virtual reality (VR) technology could bring to advanced learning theory, data science and 3D design. Immersive learning experiences with the ability to provide real-time overviews of processes and routines through their Strivr dashboard creates simulated real world on the job training situations, as well as monitoring progress and tasks. Successfully creating user learning platforms for quality interactive learning experiences.
VisionX
VisionX are a cutting edge start-up collaboration platform, building innovative machine vision systems and products to enhance human productivity. Their products empower cameras to see more than the human eye, offer automation for all time-consuming mailroom tasks and improve business functions. Partnering with companies they guide them through digital innovations, using creative high tech solutions such as artificial intelligence (AI), Augmented Reality (AR), Virtual Reality (VR), IoT and machine learning. Their expertise in immersive spatial experiences offers businesses greater productivity and streamlining opportunity.
Illumix
Illumix bring gamers an escape into a world where reality and fantasy become one. World-scale augmented reality (AR) games are transforming the future of mixed reality with environmentally-intelligent gaming. The best in AAA gaming combine with cutting edge R&D computer vision and mobile AR to create dynamic games that can understand and interact in real-time with a user's environment, for game lovers to share with friends at home or on the move. The excitement of gaming can now be brought to you with their new future-embracing technology.
TechSee
Founded in 2015 with headquarters in Israel, Techsee simplify the way people deal with technology. Their mission is to empower people through knowledge and give them confidence to resolve many issues through their visionary live channel interaction for customers, giving them visual access to service representatives and technicians. Call centres and customer support environments benefit from their intelligent interactive visual tools to greatly improve user interaction via live augmented reality (AR) virtual channels. Working with small and large businesses, they are trusted by leading names such as Vodafone, RAC and Hitachi.
Squadded
The ultimate online social shopping experience, Squadded technology enables customers to experience virtual shopping with their friends in your store. Generation Z shoppers and anyone who craves a group shopping trip can do so with their innovative squad shopping experience. Those who don't like to shop alone can share the excitement of shopping with friends in users' e-commerce store, through innovative shopping party technology. Retailers can create seamless interaction of physical shopping experiences to bring the joy of a store visit online which could represent the shopping experience of the future.
Snap Inc
Snap Inc. is the name behind many great camera and social media innovations. Recognised as creator and maintainer of apps such as Snapchat and Bitmoji, they are reinventing the camera to improve the way people live and communicate. Empowering people to express themselves, live in the moment, have fun and learn about the world together through photography. As well as enjoying huge success with the popular Snapchat app, their innovative Spectacles range brings a camera to sunglasses, reaching out further to Generation Z, through easy to use socially interactive applications.
Koffeecup
Koffeecup bring award-winning digital production capability to business. They help to create digital experiences using the very latest technical innovations within virtual reality (VR), augmented reality (AR) and Digital out of home (DOOH). Founded in 2010, they are recognised as a leading provider of digital productions. Bringing VR product tours for leading vehicle brands, a website to manage Red Bull's basement university project showcases their creative design and development talent. Their team of artists, designers and developers build amazing innovative digital experiences to help clients' deliver-successful multi-platform stories.
CareAR
Part of the Xerox group, CareAr seek to provide accessible virtual expertise to modern ServiceNow enabled enterprises. Bringing remote troubleshooting to life, agents can see what customers see. Remote visual assistance enhances technician efficiency using the latest augmented reality (AR) real-time interactions. CareAr solutions improve customer experience through empowering service and helpline technicians to solve increasingly challenging situations without being present. Lower operational costs and better customer outcomes drive solutions by delivering on-demand contextual data across devices from desktop to drones with innovative 'Chair to Air' support solutions.
Kognitiv Spark
Kognitiv Spark offer the most reliable secure mixed and augmented reality (MR & VR) tool for industrial remote support solutions. 3D data interactions through MR devices allow the remote worker hands-free interaction so your experts can provide remote guidance to workers. Reducing equipment downtime and travel costs in this way could help to improve your business. Holographic assets, CAD file conversion, live annotation and linking of Microsoft office files and pdf allow businesses to offer a fully comprehensive and effective remote support role. Their services support both cloud and on premise use of innovative augmented reality communication tools.
Mira
Mira reality launched in 2017 as the answer to the deskless industrial workforce. Their digital solutions remove paper and pen accountability, reducing human error and transforming digital cross-functional collaborations. Shared fields of vision for real time remote expert enabling and greater team communications are just some of the benefits of this technology. Offering innovative PPE compatible cameras to capture images, enable video streaming and augmented reality (AR) experiences easily, with hands-free and heads-up operation to capture data at every step are just some of the innovative technology from Mira.
Atheer
Atheer offer an innovative frontline worker platform. Assisting frontline teams to use augmented reality (AR) and artificial intelligence (AI) to perform mission-critical tasks. Through intelligent apps for phones, tablets and smart glasses, businesses can see real-time insights as front line work is performed, use integrated augmented remote assistance and carry out augmented visual work such as checklists, surveys and audits. 'Out of the box' capability quickly allows you to build and deploy custom self-branded solutions, to get your business and frontline team digital using innovative tailored technology.
Re'flekt
Re'flekt's mission is to provide customers with productive work and collaboration tools using innovative augmented workplace technology. Leading brands such as Volvo, Bosch and Siemens are among the industry leaders using Re'flekts enterprising augmented reality (AR) software. Revolutionising industrial manufacturing services and training becomes as easy as mastering a single home appliance. Real-time information, remote collaboration and visual guidance technology allows businesses to successfully adapt to the new remote economy. Faster working with on-demand answers and mixed reality solutions replace traditional outdated technology.
TeamViewer
Team Viewer has been leading the cloud-based technologies since its launch in 2005. They have a unique understanding of the need for individuals to thrive in the world of remote desktop access and support and to effectively collaborate, connect and operate worldwide. At the forefront of this innovation, they offer TeamViewer meeting and expanded technology to allow full remote access to any mobile devices and machines from anywhere, at any time. Their scalable service packages offer affordable single user or small business multi-user packages to bring remote working to life, through their tailored business solutions.
PTC
PTC use over 30 years of industry experience to bring their customers innovative solutions to key business challenges through innovative digital solutions. Improving your business efficiency, growing revenue and reducing operational costs with real-world digital transformations, such as augmented reality (AR), Industrial Internet of Things (IIOT), CAD and PLM, will bring your business upfront with digital solutions tailored for your business need. Their technology solutions are helping industrial companies across the value chain to achieve impressive results for themselves and their customers.
Groove Jones
Groove Jones, founded in 2015, are a leading creative technology company. Award-winning Agile Studio brings innovative and creative solutions across multiple screens. Giving next-generation experiences for brands through augmented reality (AR), virtual reality (VR), machine learning (ML) and artificial intelligence (AI) application development, they offer digital solutions for many small businesses and leading world-class brands. Advertising, marketing, sales enablement and enterprise training become a creative tailored digital reality. Their unique vision to inspire, entertain and engage will be the inspiration for your future customer focussed digital solutions.
Exyte
When you need professional digital developers, an Exyte programming and design professional will fill in your missing technical expertise swiftly. Obtaining help only when you need it reduces HR costs and administrative delays. Partnering for your next project or digital transformation with a talented pool of experts dedicated to moving your project forward makes perfect business sense. Experts are fully employed by EXYTE and offer revolutionary digital services for all platforms as you need it. E-commerce, manufacturing, healthcare and education expertise plus much more work together to create digital technology integrations to inspire you.
INDE
INDE use emerging digital technology to create award-winning interactive and immersive advertising, education, retail and entertainment communications with the world. Since their launch in 2011, they have launched augmented reality systems in over 50 countries and partnered with some of the biggest brand names including Coca-Cola, Universal Studios, National Geographic to name just a few. Live avatar technology, face filters, retail AR solutions and mobile AR solutions creatively offer complete world-leading gender diverse and multinational solutions for forward-thinking businesses to go the extra mile in modern customer reality experiences.