Their adverts depict their services as being radically different from the traditionalist high street banks, and it's true that challenger banks such as the likes of Starling Bank, Tide and Monzo are giving high street banks a run for their money. But when it comes to business banking, is it best to stick with what you know or try something different?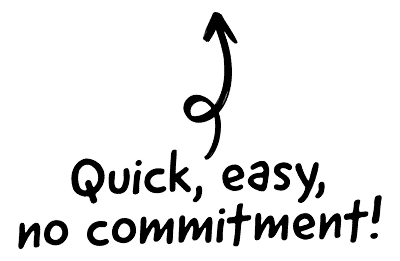 As a business, one of the most important decisions to make is who you will bank with. Like personal bank accounts, you will develop a strong link with your business banking partner.
Banking as a business costs your business money. Traditionally, banks paid every time they used a service with the bank from paying in cash over the counter to making transactions online.

The CRM platform to grow your business
Great for entrepreneurs
Powerful data analytics
Manage sales and data

Seamlessly connect data, teams, and customers
Cutting-edge marketing
Ideal for teams or solo use
Measure sales conversions

Powerful web builder and advanced business tools
Great for startups
Powerful web page builder
E-commerce available

Supercharged content planning
Great for marketing
Better than lists or sheets
Manage social media

Create a new website in 10 minutes. Easy.
Launch your website fast
Powerful data intuitive
No coding skills needed
Build a good relationship with your bank, and when you need to get through challenging times – such as the hit to cash flow many businesses took during the lockdown of 2020 – in theory, your bank would be able to help.
This picture of bank and business customers has been the status quo for some time. But something has come along to disrupt it.
The challenger bank
In the UK, the banking landscape has changed considerably in the last few years. The advent of the internet has driven quiet revolutions across many industries, including the banking and financial sectors.
Disrupting the marketplace with simple, straightforward personal accounts, challenger banks have done the same with business banking.
These banks are not found on the high street but in your pocket. Banking using an app on your smartphone, these banks became known as challenger or upstart banks.
What they offered was simple but different. Easy access, no charge banking with apps that allowed customers instant access to their accounts. Moving money around digitally is not an issue.
Their business model is simple. They offer few overdraft or credit products, preferring their customers to stay in a positive balance.
For businesses of all sizes, this made a refreshing change. With many businesses operating more and more online, it made sense to work with a bank that did the same thing.
The likes of Starling Bank headed by Anne Boden, Monzo, Revolut, Cashplus and Monese and recent 2017 challenger bank addition Tide, have changed how we think about banking.
Are challenger banks safe?
Hungry for customers, challenger banks are techy and smart, but this alone isn't enough to entice all business customers from high street banks.

Lloyds Bank, Barclays, NatWest and HSBC are often referred to as the Big Four banks. With controlling stakes in smaller banks and financial companies, for years, they effectively controlled the marketplace.

They were – and still are, for many people – the safe pair of hands trusted to look after business finances from loans to overdrafts, credit to debits.

High street banks still enjoy a good reputation, in the main, for business banking but with challenger banks showing that they can be trusted, the traditional way of banking is under the spotlight.
The image of banking
The banking and financial industry hasn't always enjoyed a great reputation. Financial deals shrouded in secrecy haven't helped this rocky reputation; neither have stories of banking chiefs receiving large pay-outs whilst profits plummeted.
There is often a feeling of unease around banks and how they conduct business. From the long-running PPI mis-selling debacle that saw millions returned to customers to a money-laundering scandal involving the Bank of Credit and Commerce International, the feeling of mistrust bubbles just below the surface.
Consumers are also more aware of ethical banking trends too. No longer, it seems, are customers, personal and business, willing to turn a blind eye to their investments and cash funding 'projects' that involve the sale of weapons, for example, or other projects that sit awkwardly on the 'ethical-or-not?' fence.
The challenger banks have recognised all this. For traditional banks with a large base spanning several countries, changing the way they do things is akin to 'turning a tanker' – it takes time for the business to respond.
And whilst they were attempting to change course, the challenger banks arrived on the scene. Lean and agile, they were (and still are) able to flex to meet customer demands.
Why choose a challenger bank for business banking?
By 2015, challenger banks were recognised as contenders in the banking marketplace. By the end of 2019, 1 in 5 UK consumers was using challenger banks, an unsurprising figure when you realise that personal banking customers could save up to 85% on fees and charges. For many people quizzed on why they made the leap to a challenger bank, they said it was the absences of fees when using their card abroad that they found attractive.
It was only a matter of time; it could be argued, before those personal customers who were business owners also took the step to move their business accounts to an online bank too.
And it's happening. For example, Starling Bank has a 5-year goal to snaffle 6.7% of the SME market, an aspiration it is on target to achieve. In 2019, it had over 30,000 Small to medium enterprise business accounts and sole traders.
It may seem a small goal but not when you consider the statistics:
SMEs in the UK making up 99% of all private companies
The UK business banking market in 2019 was worth over £13 billion
There were 24.5 million SMEs in the UK last year
The global digital banking market is expected to enjoy annual growth of around 3.8% between 2019 and 2025, although the impact of the recent global pandemic may impact these predictions.
The UK was one of the first countries to move into digital banking. Up until recent times, setting up a bank was difficult here on home soil. It was so complex and time-consuming that when Metro Bank finally gain registration as a bank in 2008, it was the first to do so in more than 100 years.
Overall, the challenger banking market and stance, both at home in the UK and on the world stage is looking stable.
All this aside, switching or opening a business account with a challenger bank is no longer seen as the bold mover it once was. In fact, it is seen as a move that makes prudent financial sense.
The pros of business banking with an 'upstart' bank
What are the benefits of banking with an online bank that subscribe to a new way of doing things?
Challengers the 'poor service' often associated with high street banks
Many high street banks still have a lengthy, detailed process for any business to open a business account, especially for sole traders and new businesses. Online or digital banks will need to follow some of these processes – such as proving identity and so on – but for a simple, straightforward, no-overdraft business account, the process with a challenger bank is often completed within hours.
But it isn't just this process that they want to make better. When you contact an online bank, you will often have an instant response. With these banks streamlined behind the scenes too, sorting out issues takes minutes rather than days or even weeks.
Technology changes at such as pace that we would never have thought that the chunky, brick-like mobile phones of the very early days would allow us to move money around at the press of a few buttons on the screen.
Today, we expect to be able to complete a range of tasks online, including on our phones. The same is true when it comes to business. For the sole trader or small business owner, being able to stay in control of our money, 24/7 has many benefits.
From opening bank accounts to paying bills, the speed at which online banking can be done is much improved with challenger banks. They are configured to offer a wide range of services online and via their apps.
With fingerprint login as well as patterns and pins, using the banking app is simple and secure.
Which is the best UK challenger bank, and how do they compare to traditional high street banks?
Choosing the right business banking provider is about understanding what your business needs now and what you may need in the future as you grow. You need to factor in all of these needs and wants whether you intend opening a business account with an online bank or plan on a high street bank.
What to look for in a business bank
Finding the right business bank is about finding one that offers everything you need but one that can scale in the future as your business grows:
Functions – consider what you need from a bank and how well they meet this function. For example, if you want to pay money in over the counter, would a digital bank be the better option? It can be if you can pay in at a convenient location, but a high street bank may offer better access. That said, many high street branches are closing.
Tools – challenger banks stand out because of the range of tools they offer business customers. From being able to switch easily between accounts on the app to integrating with accounting platforms, there are many tools to take advantage of.
Overdraft – some challenger banks do offer overdraft facilities, but in the main, their emphasis is on 'positive' credit banking. If you feel a need for an overdraft, you may be able to apply online or talk to a customer support team.
Fees – most high street banks charge fees and some challenger banks do some aspects of their service. There are those that charge per transaction and others that charge a monthly all-in-one-fee. Consider what you need from a bank and the most affordable means of banking for your business.
Overseas use – not essential for all businesses, but if you do travel across European and global borders, how well would your bank account adapt?
Safety & protection – not all challenger banks are registered with the Financial Services Commission (FSC) and so check before you plunge in. High street banks are and are regulated by the Financial Conduct Authority (FCA) as some of the new online banks are too.
In-app support – check what support is there for your business should you need it. The last thing you need is a technical issue to slow transactions or payment. In-app support 24/7 is essential.
What else can they offer? – from loans to mortgages, the range of services that challenger banks are offering is increasing. But again, if all you want is a simple, responsive bank account, you'll have plenty of choices, both online and on the high street.
| Starling Bank | Monzo | Revolut | Tide |
| --- | --- | --- | --- |
| No monthly account fees | Move money easily with free, instant bank transfers (the UK only) | 3 plans available | No monthly fee |
| Fee-free bank transfers | Get notified the second you pay, or get paid | Free up to £5k then 0.5% | Free card payments |
| Integrates with Xero and FreeAgent | Set money aside, separate from your balance, with Pots | Free bank transfers | Bank transfers 20p |
| Post office deposits from £3 and withdrawals from 50p | Manage your business account wherever you are, with mobile and web access | Free ATM withdrawals (within limits) | ATM cash withdrawal fee of £1 |
| Instant notifications when money enters or leaves the account | Integrate accounting tools, so everything is in one place | Doesn't support cash deposits | Cash deposits free up to £1.50 |
| Compatible with Apple and Google Pay | Keep on track with in-app invoicing and digital receipts | | |
| | Lite is free and Pro from £5 per month | | |
*always check latest fees and products before signing up
Stick with the high street banks or go with a challenger bank?
As with all questions of this kind, it very much depends on what you need a business account to be. Researching all your options is essential, taking note of what a traditional bank can offer – their products and services have been improving – and what a digital bank offers too and at what price point. Only then can you have the confidence to choose a bank that fits with your business' needs.