Are you sick of working from home? But can't afford to rent a permanent office space? Coworking lets you work in a more structured environment, but offers you the flexibility to use these spaces as and when you need them.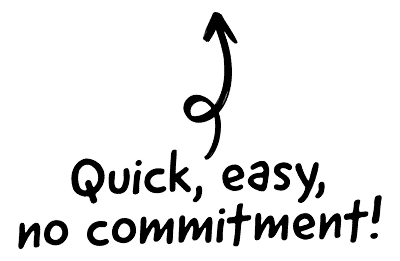 It's an increasingly popular option for many small businesses and freelancers. There are 900 coworking spaces around the world and more than three-quarters plan to expan to meet growing demand.
Working in this way is also beneficial for coworkers, with 59% reporting an increase in income since using such spaces, according to figures from NYC coworking space The Farm.

The CRM platform to grow your business
Great for entrepreneurs
Powerful data analytics
Manage sales and data

Seamlessly connect data, teams, and customers
Cutting-edge marketing
Ideal for teams or solo use
Measure sales conversions

Powerful web builder and advanced business tools
Great for startups
Powerful web page builder
E-commerce available

Supercharged content planning
Great for marketing
Better than lists or sheets
Manage social media

Create a new website in 10 minutes. Easy.
Launch your website fast
Powerful data intuitive
No coding skills needed
From a creative perspective, a change of scenery often brings a dose of invigoration and inspiration. Plus, there are the networking opportunities that a coworking space brings to further boost your business.
Many coworking spaces are now targeted specifically towards makers like you to match both your logistical requirements and your creative needs. Here's what you need to look for:
Find the right tools for the job
Many coworking spots are aimed at a specific industry, while others offer a more multi-disciplinary space. It all comes down to your work, so draw up a list of your specific creative requirements.
For example, what do you need to produce your creative wares? Many spaces now have dedicated workshops and studio areas where you can use a range of high-end equipment for hands-on production work. This doesn't just give you the opportunity to use some pretty cool pieces of kit, you can also learn from fellow creatives using these tools.
Get some (appropriate) space
Coworking spaces can be noisy, which can hinder your creative flare, but you may also need to discuss a creative project with like-minded souls or crave a little background noise to boost your productivity.
So, try to find a spot that offers a diverse range of spaces to match the flexibility your creative work requires. Check out the communal areas and the layout of the coworking space.
Also, look for secluded breakout areas and private office space where you can host an impromptu brainstorming session or get some much-needed peace. Find out if you can rent out a private office on a daily or weekly basis if you know you need to get your head down for a certain period of time.
Check out their timetable
Many coworking spaces offer one-off tutorials and dedicated courses where you can expand your creative horizons and try something completely different. You could be a freelance writer that wants to brush up their photography skills or a graphic designer that needs to learn more about web development, for example.
Take a look at the events timetable and see if there's anything that piques your interest. Some spaces also offer mentors and workshops to help you improve your business skills, which are a necessity for any creative's enduring success.
Book a visit
Always book a visit with a coworking space before you sign up. The real environment may look very different from the website. You need also to make sure you're comfortable with the space – and that it meets your creative needs.
Don't be shy. Chat to the coworkers using the space so you can get a feel for the atmosphere and the day-to-day activities going on there.
So, can coworking ever work for creatives?
Yes. Coworking spaces recognise the need to embrace the creative sector as individuals and businesses like yours want the flexibility and opportunities such spaces offer.
This is why coworking and creatives are such a good match – both want flexibility and both want to learn from the other. Just make sure you find a coworking space that works for you.