If you run and operate a charitable or non-profit endeavour in the UK, you will be held to the same standards and best practice procedures as any business. This means that you will need a registered bank account. Most high street banks offer specialist accounts designed for charities, sparing the expense of monthly fees and transaction charges that a business will face. But what are the best charity bank accounts available today?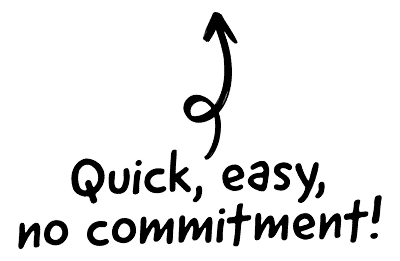 Co-Op Business Banking
✓ Business Current Account
✓ Online, App & High Street Banking
✓ Quick & Easy Application Process


HSBC Business Banking
✓ Business Current Account
✓ In-Branch, Online & App Banking
✓ FSCS Protected


Metro Business Banking
✓ Business Current Account
✓ High Street Presence
✓ FSCS Protected


Mettle Business Banking
✓ Business Bank Account
✓ Online & App
✓ Quick & Easy Application Process


Monzo Business Banking
✓ Business Current Account
✓ Dedicated mobile app experience
✓ FSCS Protected


Tide Business Bank Accounts
✓ Free, Plus, or Pro Account
✓ iOS & Android Mobile App
✓ Upload & Auto-Match Receipts


Virgin Money
✓ Business M Account
✓ In-Store, Online & App Banking
✓ Insights & Forecasting Platform

Top 12 best charity bank accounts
All high street banks will offer some variation on the standard charity or community bank account, but not all accounts are created equally. See our shortlist of suggestions below.
Bank
Product name
Account fees
Virgin Money
Charity Choice Account
Free for turnover below £1,000,000
0.35% cashback earned on debit card transactions
Barclays
Community account
Free for turnover below £100,000
Charity Bank
Charity, Trust and Unincorporated Association Account
Free
Co-operative
Community Directplus
Free for turnover below £1,000,000
HSBC
Charitable Bank Account
£5 per month
Lloyds
Treasurer's Account
Free for turnover below £50,000
Metro Bank
Community Current Account
Free for turnover below £250,000
200 free transactions per month then 30p each
NatWest
Community Bank Account
Free for turnover below £100,000
Royal Bank of Scotland
Community Bank Account
Free for turnover below £100,000
Santander
Treasurer's Current Account
Free for turnover below £250,000
Starling Bank
Business Account
Free for a basic account
Charges apply to upsold bolt-ons
TSB
Treasurer's Account
Free for turnover below £50,000
Best bank accounts for charities compared
Important
Do not take our word for it – opinions and experiences are subjective, so you should always meet with a bank and decide for yourself if it will meet your needs. These suggestions could be a great place to start, though.
Be prepared to provide evidence of your charitable or non-profit status to any of these banks to gain access to charge-free banking, and monitor your accounts finances carefully to ensure you do not cross any invisible lines that trigger a change in status. If you exceed the turnover stated above, your account will likely be moved to a standard business account.

The CRM platform to grow your business
Great for entrepreneurs
Powerful data analytics
Manage sales and data

Seamlessly connect data, teams, and customers
Cutting-edge marketing
Ideal for teams or solo use
Measure sales conversions

Powerful web builder and advanced business tools
Great for startups
Powerful web page builder
E-commerce available

Supercharged content planning
Great for marketing
Better than lists or sheets
Manage social media

Create a new website in 10 minutes. Easy.
Launch your website fast
Powerful data intuitive
No coding skills needed
Penalty fines and fees for charity bank accounts
Charity accounts will also still be liable for penalty fines in the event of returned direct debit payments, bounced cheques, or exceeded overdrafts.
Can a charity open a bank account?
Yes, a charity can and should open a bank account to manage its financial affairs.
It is legal to operate a charity and handle the finances through a personal bank account, but it's always recommended to maintain at least one degree of separation between your private and charitable affairs.
This will make it considerably easier to manage and understand the financial situation of a charity and, perhaps more importantly, will protect your personal assets if the charity's finances are audited or frozen by a government or economic body.
What kind of bank account should a charity open?
This depends on the size, scope, and turnover of your charity. Many high street banks in the UK offer the opportunity to open a charity-specific account. These are known varyingly as charity accounts, community accounts, or club and society accounts. If your charity is small and offers limited turnover, you'll likely be able to open a charity account with minimal fuss.
If you have a registered charity number, provide this when opening your account. If you have not yet registered as a charity, provide other evidence that your account is for a voluntary, non-profit organisation. An example of this could be articles of association if your venture operates as a limited company.
If the bank has any reason to question your charitable status or your turnover is exceptionally high, you may be forced to open a business bank account. The latter will accrue considerably more fees, so opening a charity-specific account is always preferable if this is an option.
Who can open a charity bank account?
If you wish to open a charity bank account, you will need signatories to act as representatives. Most charities have three signatories, though you can have more if this is your preference.
To act as a signatory for a charity bank account, you must provide evidence that your personal finances are in good standing. Somebody with an outstanding bankruptcy order, IVA, CCJ, or any other significant concern will likely not be permitted to act as a signatory.
Do not try to fudge or obscure any adverse financial history to act as a signatory for a charity bank account. You will be asked to provide a copy of your credit report and at least three months of personal bank account statements.
Who can access the funds in a charity bank account?
As discussed, setting up three signatories for a charity bank account is advisable. These three individuals will have the ability to sign cheques and make substantial withdrawals over the counter. Any cheque written from a charity bank account must be signed by at least two of these people.
Most banks will also issue a debit card with a charity account. This is convenient for access to petty cash but offers no greater security than any standard debit card. Entrust this plastic to a treasurer or signatory of the charity, and consider changing the PIN periodically to protect your charity from fraud if it is misplaced.
Do charities pay fees for a bank account?
The most compelling reason to open a charity or community bank account is to avoid paying account fees wherever possible. Unlike a business account, and even some personal accounts, a charity bank account should not be charged to maintain an account monthly or whenever conducting a transaction.
However, every bank has its own policies, and it is always advisable to discuss your options – and shop around, discussing your options with different banks – before opening an account. Many high street banks will levy fees on charity accounts exceeding particular balance and annual income thresholds.
Below are the fees and restrictions that the UK's banks will apply to a charity account. These accounts can all be opened with a minimum deposit as small as £1, but will not offer authorised overdrafts or generate interest. Basic transactions, such as transfers and cash withdrawals, will be free unless stated otherwise, but more complex arrangements, such as international payments and CHAPS transfers, will be chargable.
The only exception to this is a savings account through Charity Bank, which offers interest of up to 3.55% in exchange for limited access to your funds.
How much money can a charity bank account hold?
There is usually no limit on how much money can be held in a charity bank account. However, as we have discussed, if your account breaches a set threshold of funding, you will likely be moved onto a standard business account and accrue fees. Banks may help charities, but their generosity is limited – they will not allow an account to stockpile substantial funds and earn interest with nothing in return.
Does a charity bank account need to be audited?
Any charity account that sees income that exceeds £1,000,000 per year must have its accounts audited. Equally, this can be ordered by a third party, including HMRC, if there is any suspicion that a charity bank account is being misused.