Coconut business bank accounts are no more – this organisation ceased offering business accounts in 2022, now focusing on bookkeeping instead. But there are no shortage of online bookkeeping software solutions out there, designed to minimise the need to involve an accountant in your financial affairs. Coconut is a little different, as this app is designed exclusively with self-employed people in mind – cutting through some of the noise and confusing options that hold no relevance to a freelancer.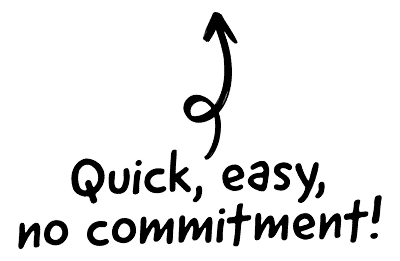 Does Coconut support business banking?
Coconut is exclusively designed for sole traders (and their accountants) to manage finances, keep on top of profit and loss, and manage tax concerns. This software is ideal and cost-effective for freelancers, but not really advanced enough for an SME. Do not despair, business owners – plenty of alternatives are designed with you in mind.
Business banking alternatives

Co-Op Business Banking
✓ Business Current Account
✓ Online, App & High Street Banking
✓ Quick & Easy Application Process


HSBC Business Banking
✓ Business Current Account
✓ In-Branch, Online & App Banking
✓ FSCS Protected


Metro Business Banking
✓ Business Current Account
✓ High Street Presence
✓ FSCS Protected


Mettle Business Banking
✓ Business Bank Account
✓ Online & App
✓ Quick & Easy Application Process


Monzo Business Banking
✓ Business Current Account
✓ Dedicated mobile app experience
✓ FSCS Protected


Tide Business Bank Accounts
✓ Free, Plus, or Pro Account
✓ iOS & Android Mobile App
✓ Upload & Auto-Match Receipts


Virgin Money
✓ Business M Account
✓ In-Store, Online & App Banking
✓ Insights & Forecasting Platform

What services does Coconut offer?
Coconut is no longer a business banking account – it ceased all current account activity in the summer of 2022. Today, it is exclusively used for bookkeeping. Do not sign up expecting to be furnished with bank details or lines of credit.

The CRM platform to grow your business
Great for entrepreneurs
Powerful data analytics
Manage sales and data

Seamlessly connect data, teams, and customers
Cutting-edge marketing
Ideal for teams or solo use
Measure sales conversions

Powerful web builder and advanced business tools
Great for startups
Powerful web page builder
E-commerce available

Supercharged content planning
Great for marketing
Better than lists or sheets
Manage social media

Create a new website in 10 minutes. Easy.
Launch your website fast
Powerful data intuitive
No coding skills needed
You can link your business account to Coconut (easily and seamlessly done online, with all security precautions taken) to use this tool. If you choose to connect your business bank account to Coconut, you will enjoy the following benefits:
Real-time view of all incomings and outgoings to your business bank account
Ability to take photos of receipts and store them in the cloud, making life much easier when completing a tax return
Ability to raise, track, and chase invoices within the app
Sorting and categorising transactions, so personal expenditure is not mixed in with your business expenses
Estimates of how much money you should set aside for tax bills, based on your income
Various blogs and articles that provide advice and insight on all matters that will impact the self-employed
Essentially, Coconut is bookkeeping software designed for sole traders, this stripping away the needless features related to HR and payroll that an SME will need to contend with – thus keeping the monthly subscription cost down.
Am I eligible to use Coconut for my bookkeeping?
The first thing you'll need to ensure is that your choice of business current account is compatible with Coconut. The following banks are supported by the app.
Bank of Scotland
Barclays Business
TSB
Wise (FKA TransferWise)
If you are a sole trader with an active account provided by one of the above, you will be welcome to use Coconut for your bookkeeping.
How do I set up a Coconut account?
Coconut is run exclusively through an Android or iOS app. Download the Coconut app to your smartphone or tablet, and complete the application to open your account. No card details will be required for the 30-day free trial so it's impossible to be erroneously charged, but you will need to share your bank details.
What are the advantages of using Coconut for my business bookkeeping?
Coconut is widely praised as being user-friendly and extremely simple, making life extremely simple for self-employed people to complete their tax returns and cutting down on the time required to fill in the relevant paperwork. It will be particularly effective when HMRC begins insisting on quarterly VAT returns.
The app and website are packed with helpful blogs and insights that will aid anybody starting out on their self-employed journey, ensuring a new sole trader will feel supported at all times.
Coconut can be shared with a third-party accountant if you would still like to enlist such support and is fully regulated by the FCA.
What are the drawbacks of using Coconut for my business bookkeeping?
As we'll discuss shortly, Coconut is cheaper than most rival bookkeeping software packages. This doesn't change the fact that you'll potentially be paying an additional monthly fee for a business current account (some of which offer free bookkeeping subscriptions,) while a challenger account may offer many of the same features as Coconut at no extra charge.
The fact that Coconut holds all your data in an app may not sit well with everybody. It's unlikely that your app will be hacked and provide cyber-criminals with access to your bank account data, but it's always a hazard. The data cannot be accessed through a website, either – only the app. Make sure you keep hold of your smartphone!
What fees are involved with using Coconut for my business bookkeeping?
The first 30 days that you use Coconut are completely free. After this, you will be charged £7.50 per month to keep your account active. Let's see how that compares to rival bookkeeping software:
| Software | Price |
| --- | --- |
| ClearBooks | 30 days free, £6 per month for three months, then £12 per month |
| FreeAgent | 30 days feee, £9.50 per month for six months, then £19 per month. |
| FreshBooks | 30 days free, then £12, £22, or £35 per month, depending on features. |
| QuickBooks | £10 per month for a basic account, £14 per month for a more features. |
| Sage | 3 months free, then £12 per months + VAT (add-ons available). |
| Xero | 30 days free, then £14, £28, or £36 per month, depending on features. |
Coconut compared to alternatives
These prices are accurate at the time of writing, but may vary depending on annual increases and seasonal discount offers.
As you'll see, Coconut is cheaper than most of the competition – primarily because it offers fewer features. Thankfully, most of these additions will be unnecessary for a sole trader that does not need to worry about HR and payroll concerns.
All the same, do consider that some business bank accounts offer free bookkeeping software alongside a business account. This means you will not need to pay two separate subscription fees.
What is Coconut's reputation among business customers?
Coconut enjoys an Excellent rating on TrustPilot, with a score of 4.4 from 5 based on over 700 reviews. Contemporary reviews are unanimously positive, praising Coconut for its simplicity and ability to reduce stress and labour around tax season. The few dissenting voices date back to when Coconut also offered current accounts, which is no longer a concern.
Summary
If you are a sole trader that wishes to utilise bookkeeping software to manage your finances, and you do not hold a business current account that provides everything you need, Coconut is the most cost-effective solution on the market. SMEs need to apply – Coconut is too basic for anybody running a limited company – but freelancers will find plenty to love.