Content marketing is arguably the oldest trick in the promotional book. Think back to the days before the rise of ecommerce, when high street and mail order retailers would supply consumers with oversized catalogues to browse.
Compare prices for marketing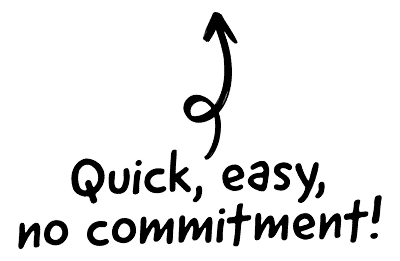 Naturally, tech advances in the 21st Century have taken content marketing in a different direction, but the fundamentals remain comparable. Effective content marketing raises awareness and consumer trust in your brand, and a content marketing agency can provide the ideal service.
You may be wondering why your business would need a content marketing agency. After all, you already have a marketing agency, and you're paying a pretty penny to freelance copywriters. Why complicate things by adding another set of opinions to the mix, generating further expenses?

The CRM platform to grow your business
Great for entrepreneurs
Powerful data analytics
Manage sales and data

Seamlessly connect data, teams, and customers
Cutting-edge marketing
Ideal for teams or solo use
Measure sales conversions

Powerful web builder and advanced business tools
Great for startups
Powerful web page builder
E-commerce available

Supercharged content planning
Great for marketing
Better than lists or sheets
Manage social media

Create a new website in 10 minutes. Easy.
Launch your website fast
Powerful data intuitive
No coding skills needed
What is a content marketing agency?
A content marketing agency is a business that specialises in creating material for your website and brand. The work undertaken by a content marketing agency may take the form of written blogs and articles, videos, social media posts and campaigns, and everything in between. These are all critical elements of any marketing strategy, especially if you wish to focus on inbound lead generation.
What is the difference between a content marketing agency and a marketing agency?
Content marketing agencies are a natural evolution of digital marketing services. A marketing agency will focus its energies on achieving financial results through direct pitching and promoting the features and benefits of the company's products and services. Content marketing agencies take a longer-term strategy and focus on a content-centric approach that educates and entertains to build trust and rapport with potential customers without pushing the company's offerings too hard.
Imagine you are walking through a city centre and notice a market trader offering a product demonstration. The seller is charismatic, the product looks like it would enhance your life, and the sales patter promises that you'll be picking up a real bargain if you purchase on the spot. That's enough for you to make an impulse buy.
All parties will be happy with this arrangement, at least in the short term. You have something that you want, and the seller has your money. Ask yourself, though – will you actively hunt down that market stall again in the future? It's unlikely. You were swept up in the excitement of the moment, you completed the transaction, and now you're ready to move on.
The bricks and mortar analogy
Now, imagine that you purchased this same item from a large brick-and-mortar shop. A sales assistant may have offered some gentle persuasion, sure. It's likely that you had been in the shop before without committing to spending money, though. During these previous visits, you learned what items are stocked, how the business treats customers, and grew to believe that those affiliated with the shop are experts in their chosen industry. As a result, you felt comfortable that your first transaction is not going to be your last.
In our analogy, a marketing analogy is the street trader, and a content marketing agency is the shop. Both have their place, and both will see results. A standard marketing agency will earn revenue for your business in short order, no doubt. A content marketing agency will earn loyalty, though, even if it takes a while for this to impact your bottom line. As a returning customer is invariably more profitable than a new lead, such dedication to a long-term strategy can pay dividends.
Why should a business hire a content marketing agency?
As discussed above, a content marketing agency offers a subtly different service than a standard marketing agency. Consider your approach to attracting new leads (and retaining loyalty from existing customers) and decide whether a content marketing agency is a better fit.
In addition, note that content marketing is a different discipline from copywriting. Both are essential to any business plan, but the two approaches have different aims in mind. Copywriting is designed to convince a visitor or consumer to follow a call to action and make a conversion. Effective copywriting can result in a new business lead when a user has finished reading a communication.
Content marketing, on the other hand, is less concerned with short-term results. Instead, a content marketing agency will build a relationship with your audience – without pushing for a sale. Content marketers may achieve this bond through SEO-friendly blog posts that educate, enlighten, and entertain users. Your content marketing agency may create witty and sharp social media campaigns that rapidly achieve viral status. It may be through explainer videos that capture the imagination.
Ultimately, content marketing aims to get users thinking about your brand. This way, when the time comes to commit to a purchase, your business is the first name that comes to mind. Users will consider you a trustworthy, knowledgeable and reliable supplier.
What services does a content marketing agency offer?
We touched briefly upon the services that a typical content marketing agency may offer above. Naturally, every agency will have a unique repertoire of skills and expertise. As a rule, though, expect a typical content marketing agency to offer the following.
| Element of marketing | Good to know… |
| --- | --- |
| Blog writing | Blogs are the bread and butter of content marketing. By creating long-form articles that are rich in information, your business will attract web traffic and build a reputation as an authoritative voice in your industry – and thus worthy of custom |
| Infographic generation | It is claimed that the human brain can process an image some 60,000 times faster than words. As a result., infographics are a great way to summarise the key findings of your prose, earning shares and backlinks in the process |
| SEO services | All the content in the world is no use if nobody can find it online. A skilled content marketing agency will also be masters of SEO, maximising the impact of any content and design to ensure your SERPs are prominent and eye-catching |
| Social media campaigns | Never underestimate the importance of social media in the modern marketing landscape. A content marketing agency will know how to appeal to your target audience and when to post material for maximum impact |
| Strategic consultancy and analysis | A marketing strategy is only as effective as its results. As we have mentioned, content marketing is not the fastest way to bolster business cash flow. Over time, though, your agency should be able to pinpoint successful campaigns through analysis of data |
| Video creation | Much like infographics, videos can be a great way to impart information to consumers that are averse to reading long blog posts – as well as humanising your business. Video can also be effortlessly shared throughout your social media presence, increasing your chances of going viral |
Before you start approaching content marketing agencies, consider what services are most important to you. You should focus on skills and services that you lack the capacity, skill or experience to provide in-house.
Content marketing agency prices – how much do they cost?
Just like every content marketing agency has a different service offering, each business will also have its own rate card. You'll need to ask around and gain quotes from agencies based on your needs.
This table provides a rough idea of what you may expect to pay a content marketing agency. Do not hesitate to contact Creative.onl if you'd like us to quote for content marketing services and discuss how we would approach your brand.
| Type of content marketing | Approximate costs |
| --- | --- |
| Blog writing | Anywhere from £50-£500 per blog, depending on the content, length and frequency |
| Infographic generation | Expect to pay around £250-£1000 for a quality design |
| SEO services | Completely variable, depending on which package you choose |
| Social media campaigns | Most agencies will have a selection of flat fee packages ranging from £100 to £1,000 |
| Strategic consultancy and analysis | Typically charged on an hourly or retainer basis – or offered free. Discuss this with your agency |
| Video creation | Animated videos tend to cost around £2,000 or more. Live action is invariably more expensive |
These estimates are based on UK-based content marketing agencies. You may find a cheaper offer overseas. India and Eastern Europe, in particular, boast thriving content marketing industries. Think carefully about whether this is a good idea, though. A language barrier and cultural differences in a target audience can throw spanners in the content marketing works.
How do you know which content marketing agency is the best fit for your business?
Finding the right content marketing agency is more than just assigning a task to a third-party business. This relationship needs to be a partnership – ideally one that will last for quite some time.
A note on rapport
You'll know when you've found the right content marketing agency. The chemistry will be palpable, and you'll feel that this agency has an innate understanding of your brand and what you are looking to achieve. You will not find this compatibility exclusively through meeting and pitching. Instead, use content marketing for its intended purpose.
Review all the websites, social media profiles and general online presence of any content marketing agency you are considering. Do you vibe with the tone of their communications?
Do you believe the written and video style to be a perfect match for your target audience? Most importantly, are you inclined to commit to a working relationship with this agency after studying them for some time?
If you answered yes to the final question, the content marketing agency has cleared the most significant hurdle of all. They have successfully engaged your interest and ensured that you turned to them to meet your needs. Such success suggests that the agency will do the same for your business and target audience.
What factors should a business owner consider when choosing a content marketing agency?
As you'll see from our pricing chart, a content marketing agency is not the cheapest solution to your needs. You'll need to make the right choice. Things to ask a potential agency include:
What experience does the agency have in your industry or niche? Does the agency understand your audience?
How much work can you expect from the agency each month?
What social media channels does the agency use? Do they match the preferences of your core audience?
How will the results of the content marketing strategy be judged? Does the agency share your definition of success?
What will the agency do if a campaign garners an adverse reaction from the public?
Is the agency looking for a client or a partner? Remember, the latter is more important – you'll want to retain a say in your marketing
These are all questions to ask before committing to a content marketing agency. Remember, though, this is not a decision to rush. Take the time to slowly and steadily digest all the material that potential agencies provide and only contact the finest.
What pitfalls should a business owner look out for when considering a content marketing agency?
There are a handful of warning signs that you should when looking for a content marketing agency. Steer clear of any of these red flags.
'Edgy' or overtly political campaigns. Consumers want brands with strong social values. Marketing that could be deemed offensive or divisive may garner notice, but not all attention is welcome. Controversy can stain a brand's reputation for years
Running roughshod over your suggestions or requests, saying, "we do this for a living." That is true, but nobody knows your brand better than you
Vague campaigns that emphasise abstract, eye-catching visuals over helpful information. Leave the mysterious marketing to the giant corporations – they are well-known enough to get away with it
No experience in your industry and a promise to learn on the job. You're not paying a content marketing agency for an education
Promises of immediate increases in traffic and social media interactions. A good content marketing agency will meet these targets organically, but it will not happen overnight. An instant spike suggests the agency is purchasing followers, commenters and traffic, fudging the numbers artificially
When meeting the agency, their persona and approach are rapidly different to their online presence. In addition to incongruence, this suggests the agency may be outsourcing its own content marketing. Why pay them to be a middleman?
When choosing a content marketing agency, trust your gut. Review your options over time and compare your impressions with any real-time meetings. That will help you make the right choice of agency.
How to choose a content marketing agency – step by step
If you're ready to hire a content marketing agency, follow these six steps – a summary of everything we have discussed throughout this guide – to ensure you get it right.
How to choose a content marketing agency for your business
Consider what elements of your content marketing strategy need external assistance and what you can handle in-house

Be careful, though, of overestimating your in-house abilities and missing out on the specialist expertise of a professional content marketing agency.

Set a budget for your content marketing

Remember that this approach will not see instant results. You may need to reserve some of your budget for outbound marketing to keep cash flow healthy.

Search online for other content marketing agencies and make a shortlist of those that catch your eye

Or, better yet, seek recommendations from peers in your network who are already using a content marketing agency which they've been happy with.

Study these potential content marketing agencies

Follow them on social media and set Google Alerts for any new blog posts. See which agencies capture your attention with their content.

Arrange a meeting with these content marketing agencies to discuss the possibility of working together

Listen to what they suggest, and also make note of how much they listen to you and your views.

Agree to a working relationship, at least on a trial basis, with your content marketing agency of choice

Regularly check-in and review results to ensure the campaigns are meeting your needs.
A content marketing agency is a powerful ally for any SME. In a world of stiff competition, the skills of experienced content marketers will help you stand aside from rivals that focus on immediate – and thus short-term – gratification. If you have any further questions about content marketing, feel free to get in touch.