Elin Moxon-Tritsch is a Swedish graphic designer living in London with her husband, bonus kid and the world's grumpiest cat. She runs a freelance business called Love From Utopia from her home office in South West London. She came to London from Malmö, Sweden via Amsterdam, NL. Her design ideals are minimalist and quirky and aside from graphic design, she also spends a lot of time drawing, painting, and creating inappropriate cross stitch work.
Compare prices for graphic design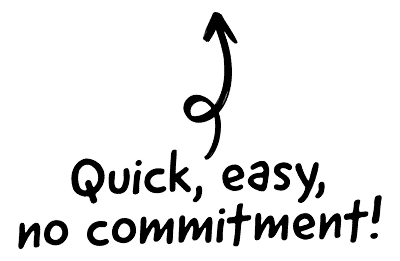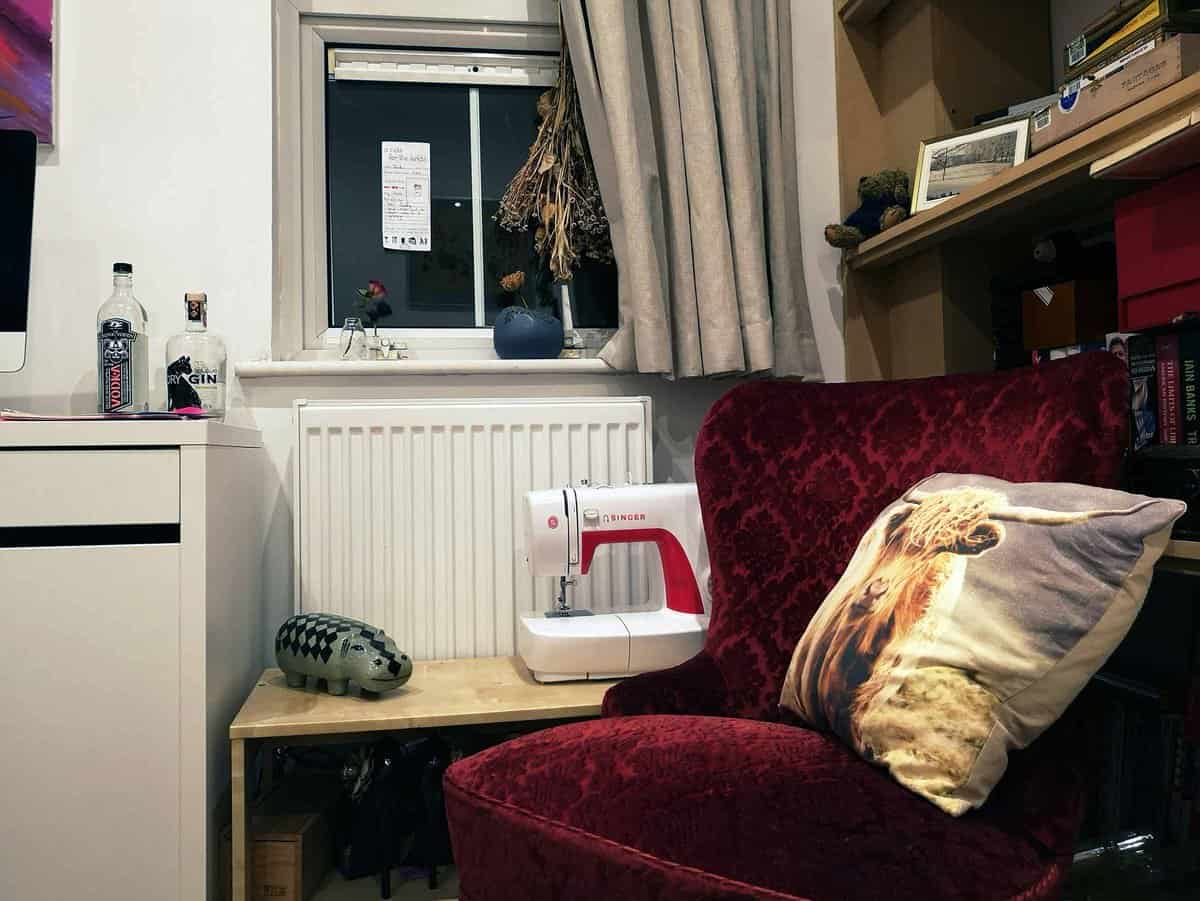 My home office doubles as a spare bedroom so an added bonus is that I can easily get comfortable away from the screen if I need to sketch or just re-set my brain a bit. The room has two windows so plenty of natural light, and the street outside is a quiet cul-de-sac with beautiful trees. It does feel like my own little oasis and quite different from the stereotypical London.

The CRM platform to grow your business
Great for entrepreneurs
Powerful data analytics
Manage sales and data

Seamlessly connect data, teams, and customers
Cutting-edge marketing
Ideal for teams or solo use
Measure sales conversions

Powerful web builder and advanced business tools
Great for startups
Powerful web page builder
E-commerce available

Supercharged content planning
Great for marketing
Better than lists or sheets
Manage social media

Create a new website in 10 minutes. Easy.
Launch your website fast
Powerful data intuitive
No coding skills needed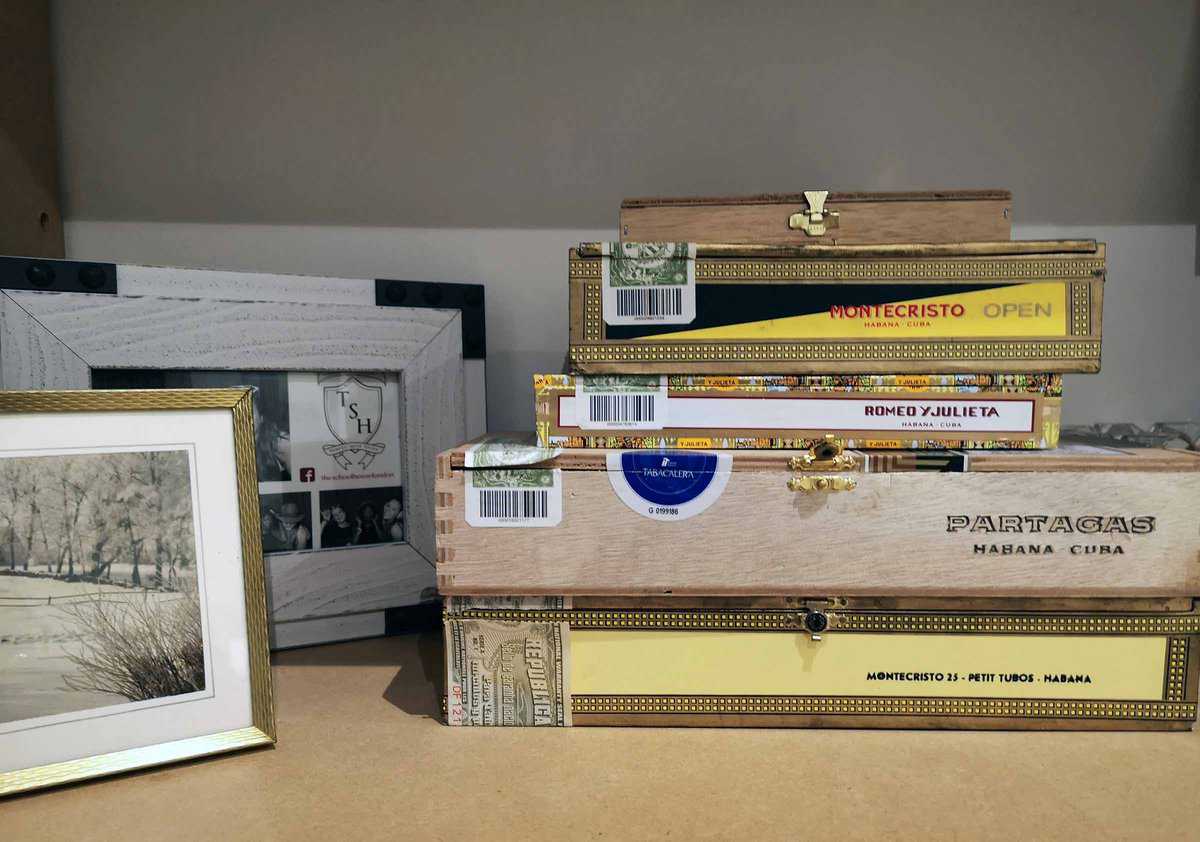 I like to surround myself with things that have sentimental meaning to me. I had my grandmother's old chair shipped over from Sweden and that's my favourite spot to re-focus, read, or sketch. It's super comfy, super kitchy and the low angle means I get a view of trees and sky when looking out the window – the perfect view to focus my thoughts. The book case behind it is filled with photos, books and mementos.
Anything I'm not currently working on gets stored on a shelf as well so I can at least try to keep my small desk somewhat clear. It does tend to get gradually messier when I'm working on a project but at least that way it's messy with only one thing.
At the moment I'm working on a rebranding project for a distillery on the Isle of Man so a couple of their products are on my desk, together with concepts and notes. I also have a bunch of paper samples – I'm a bit obsessed with textures so I tend to hoard them! But for projects like these I think it's super important to find the right texture.
This is the only memento I keep on my desk. It's a ceramic bear that my grandfather kept in his sitting room. He reminds me that rough and weird has its own beauty and that everything doesn't need to be worked to death in order to be perfect.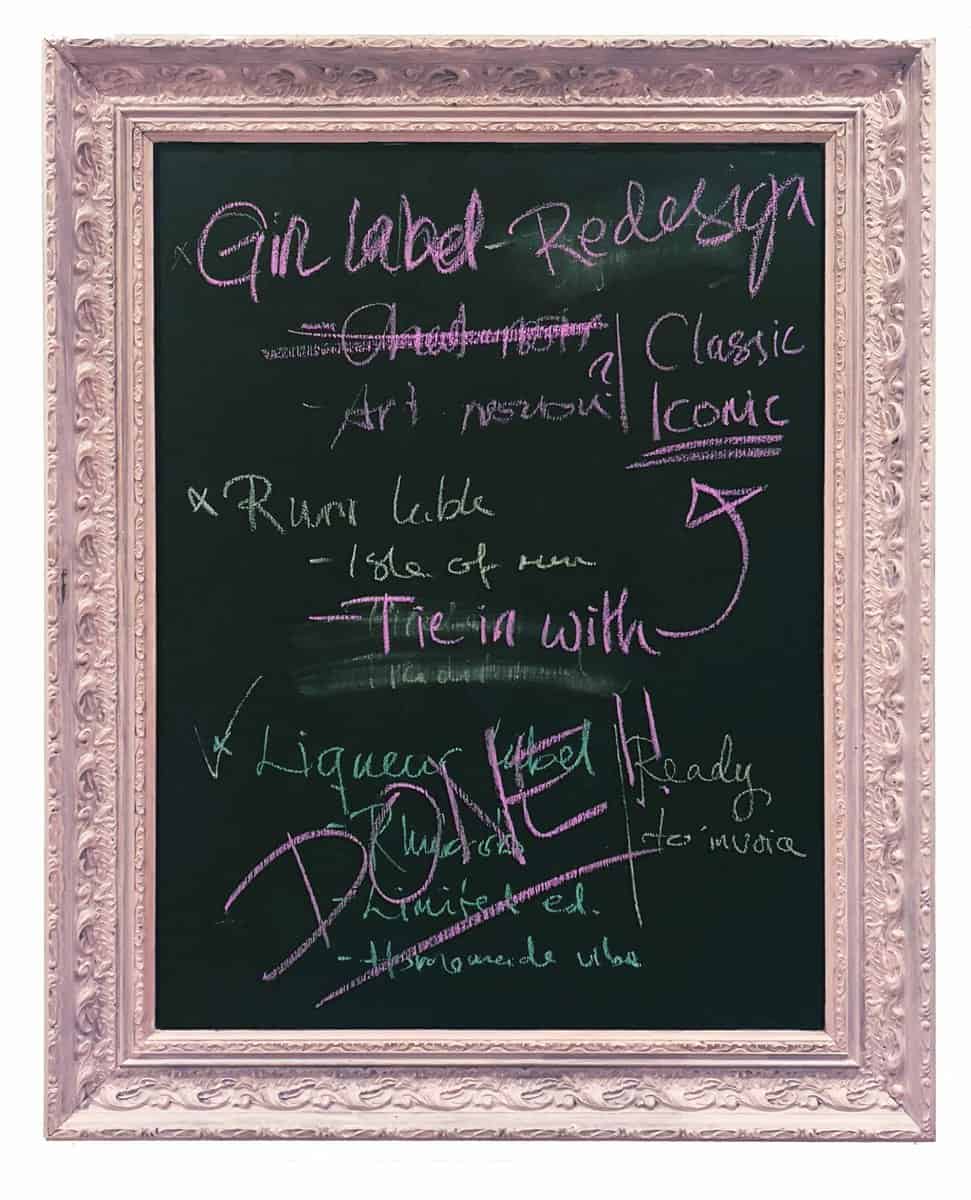 I love my chalk board! It originally came from a cocktail bar I worked in many years ago and has travelled with me through various houses. I've repainted both the frame and the board itself and it's incredibly useful since I'm a compulsive list maker. Having something to look at and check off just makes it easier to get stuff done, and to focus on one thing at the time. If it's on the board I'll get to it, and I don't have to worry about forgetting if I dive into something more pressing. I've used a whiteboard as well but there's something about the look of chalk on a blackboard that makes my heart happy.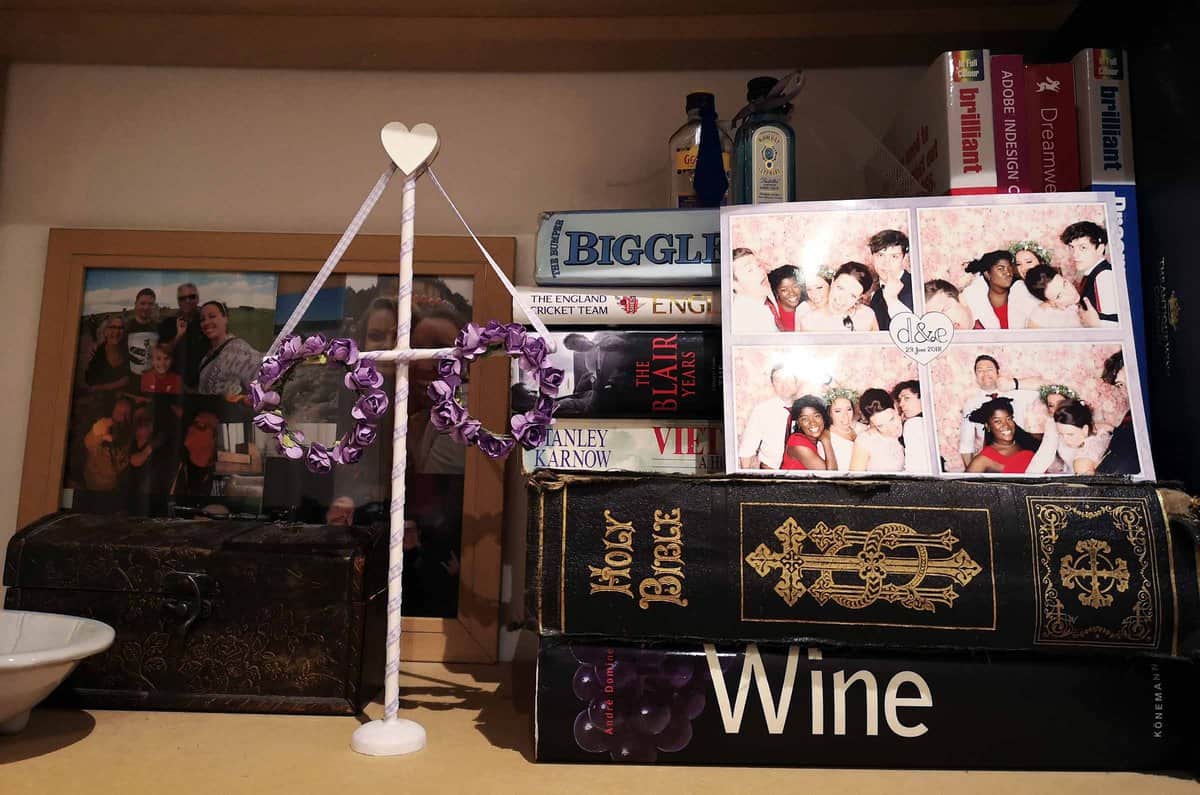 A few years ago I swapped my regular office chair for a yoga ball. It was an impulse decision since I was getting increasingly frustrated with back, shoulder and neck pain. It took a while to get used to but it has helped me improve my posture and reduced tension pain in my neck.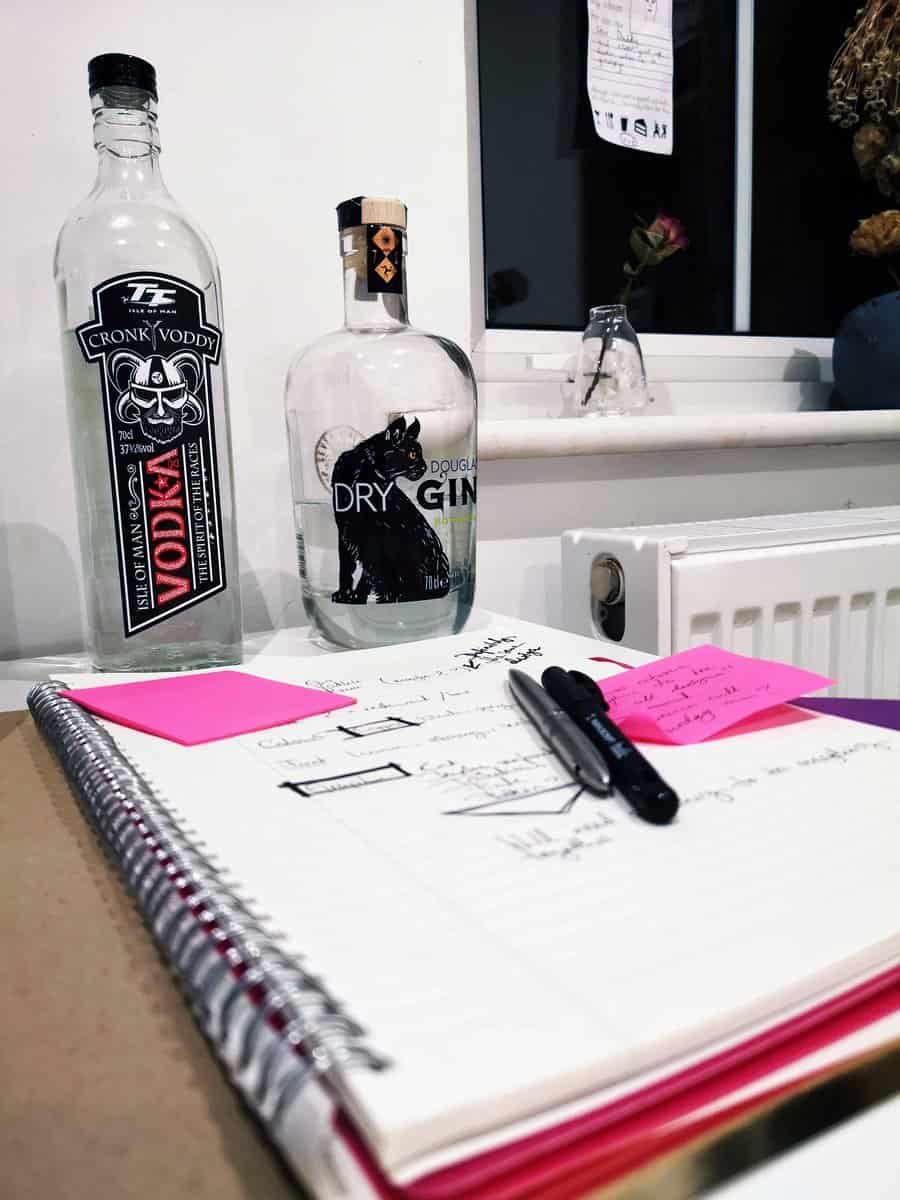 My computer is a 21.5 inch iMac, though I'm looking to upgrade it to the 27″ since I currently do a lot of large scale prints and it's just a bit more efficient. I use my Wacom Intuos Tablet a lot, both for sketching and for finishing artwork. It's a lot more ergonomic than a mouse (though I do use a mouse too).
Books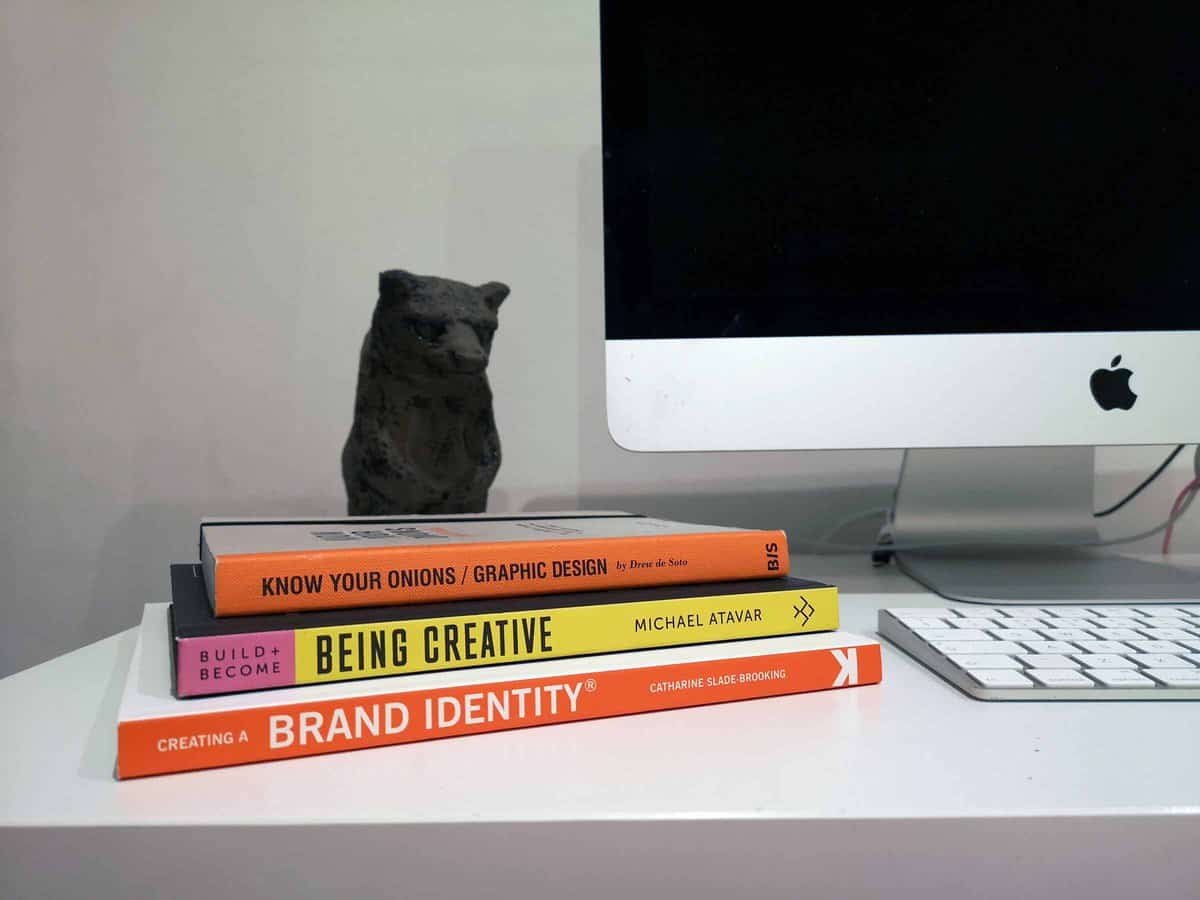 Creating a Brand Identity: A Guide for Designers – by Catharine Slade-Brooking
Super helpful book about all things branding. I bought it a while back and found it a really good summary of all the elements that comes into branding.
Being Creative: Be inspired. Unlock your originality: 20 thought-provoking lessons – by Michael Atavar
This was a gift from a friend and I've really enjoyed it. It's not necessarily about design but more about being creative in general. I think it can be interesting and helpful for almost anyone.
Know Your Onions: Graphic Design Paperback – by Drew de Soto
I think it might be a law that you have to own this book if you're a graphic designer. It does really cover everything and even established designers and agencies can learn a thing or two from it!
Learn more about Elin on her website.