The approach from the top defines the success (or otherwise) of any business. This means that all aspects of management in a company, including design, must show appropriate care. But how do you ensure that the design practices within your business are working efficiently and in tandem with the rest of your business operations?
Compare prices for UX services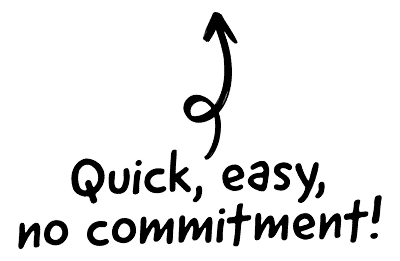 This is where design management comes into play. But what is design management? How should design management be implemented in your organisation? And how much cost should it add to your bottom line?
This guide will explain the nature of design management and how it can improve the fortunes of an SME.

The CRM platform to grow your business
Great for entrepreneurs
Powerful data analytics
Manage sales and data

Seamlessly connect data, teams, and customers
Cutting-edge marketing
Ideal for teams or solo use
Measure sales conversions

Powerful web builder and advanced business tools
Great for startups
Powerful web page builder
E-commerce available

Supercharged content planning
Great for marketing
Better than lists or sheets
Manage social media

Create a new website in 10 minutes. Easy.
Launch your website fast
Powerful data intuitive
No coding skills needed
What is design management?
Design management is a broach church that covers many aspects of a business. If your company enlists the services of a graphic designer, for example, it would be unreasonable and unrealistic to expect this contractor to conduct design management.
In a nutshell, design management revolves around supporting all design elements as a part of business branding. That means working with the aforementioned graphic designers (and any associated role) to ensure that any project – from creating a website to designing a logo – looks fantastic and reflects brand values. Design management also involves overseeing and ensuring successful user experience practices, and ensuring that design projects do not deviate from an overall business strategy.
As you can probably tell from the description above, the management element of this role carries the most weight. If somebody holds the job title of Design Manager in a large business or agency, they will likely have a background in the field. They will no longer spend quite as much time in design trenches, though. In many respects, design management is the step between corporate and creative business entities.
Is design management the same as design leadership?
Management and leadership are not identical. As a result, finding somebody that specialises in digital management does not mean that your business has a leader on its books. It is critical that any small business owner understands and remembers these differentiations.
To break down the core differences between design management and digital leadership…
A leader will devise a digital strategy for an entire business, including the core principles of design. The role of a manager will then be to ensure these principles are respected and maintained at all times
Design management involves spotting potential problems or complications that may impact the fortunes of a business, taking the necessary steps to react to them. Design leadership involves proactively putting measures in place to minimise the risk of these issues arising
Design managers will ensure that a business remains au fait with the latest and greatest adjustments in the business world. A leader in the realm of design, however, will set these trends rather than following them
Differences between design management and digital leadership
The difference between management and leadership is often discussed at a corporate and business level, but rarely in the realm of creativity. Successful companies understand that this needs to change, and that design requires just as much insight from the very top.
To quote Peter Drucker, one of the finest business minds of a generation, "Management is doing things right; leadership is doing the right things."
What types of design management are there?
Design management is a discipline that divides into five core segments. This table explains each of them.
| Type of design management | What is it? |
| --- | --- |
| Brand | The experience that consumers enjoy with a brand directly influences loyalty – or lack thereof. An essential part of design management is ensuring that brand messaging remains consistent and reliable throughout a business identity. This means creating fundamental touchpoints that any consumer, whether regular or casual, will instantly associate with a particular brand |
| Business | Business design management has little to do with any element of aesthetics. Instead, it revolves around prioritising efficiency within operation and practice |
| Engineering | Engineering design is primarily defined by physical, tangible outputs rather than design concepts. If your business manufactures consumer goods, engineering brand management is obviously vital. Consumers will expect consistency in your product design and aesthetics. It can also apply to retaining uniformity in technological systems, though |
| Product | UX is at the beating heart of product design management. This process involves overseeing and managing every product element, ensuring it is fit for purpose before reaching consumers. This could also include aspects of relationship management, ensuring that all external suppliers are pulling in the same design direction as the core business |
| Service | Much like product design management, service design management revolves around meeting the needs of the end-user. If your business operates in the SaaS space, for example, service design management is indispensable. Undertaking the process will ensure that users find your offering intuitive and pleasing |
Take the time to study these vital elements of design management, applying as much emphasis to each of them.
Why should businesses care about design management?
Design management is critical to business for several reasons. Perhaps the most striking is the impact it can have on a bottom line. Not all companies set a budget for design, instead focussing their financial assessments on marketing and UX. Design will play a significant role in expenses, though, and strong design management can reduce outgoing costs.
As we have intimated previously, design management will also impact how users and consumers feel about a product or service. Ignoring design management is to overlook the reaction a target audience displays. By applying a solid approach to design management, a business maintains its favoured position within the market.
Design management can also streamline processes and actions within a company, saving time – and, by extension, money. It's undoubtedly cheaper than undertaking a complete restructure under the watch of a business consultant.
Above all, though, design management is critical for marking out a business's place in the world. Without clear and direct design management, the identity of a brand can grow chaotic. If your target audience does not understand what your business provides and stands for, they are increasingly unlikely to become loyal and regular customers.
What role should design management play in a business?
On paper, the role of design management within a business is simple. It should create an aesthetic platform from which a company can meet its goals, in addition to expanding and growing. The reality, as we have already discussed, is more complicated.
The crucial roles of a Design Manager within any business can be summarised as follows.
Creating – and, more importantly, maintaining – one, single design aesthetic throughout all business disciplines. That means identical colour schemes, stationery layouts, font sizes – everything
Providing online users of the business with a superior experience, utilising design to ensure that navigation of web pages is intuitive and impactful
Investigating ways for a business to grow through design, such as spotting and implementing emerging trends – and ensuring that outdated approaches are not relied upon
Mentoring any junior staff members or departments involved in the creative identity of the business, while also explaining the importance of brand identity to staff that work exclusively on the corporate side
Retaining a constantly high level of service and design, never allowing anything that does not meet exemplary quality control services to enter the marketplace
Whether your business needs a Design Manager is a matter of personal choice and preference. Some companies may consider design management a communal responsibility, assigned equally among team members. Whatever approach is decided upon, ensure that design management remains on your business radar as a priority.
Design management tools – what are the leading options?
As a discipline, design management does not boast a wide array of software tools. That which is available needs to strike a balance between creativity and functionality. To this end, most Design Managers turn to project management software and tools to aid in their workload.
Ivy is a rare example of a tool that is designed almost exclusively for design management. If this is not suitable, we recommend the following project management tools for Design Managers and their teams. Depending on your business needs and approach, your business may require one or multiple different subscriptions.
Basecamp is also worth a look if you're primarily interested in communication and sharing content among team members, but the creativity afforded by this software is limited. On the plus side, it's free!
Design management companies – what to look out for
If you do not wish to handle aspects of design management in-house, you may consider seeking the help of an agency. While this will obviously accrue fees, it may end up being most cost-effective than hiring a salaried permanent Design Manager.
If you're interested in looking for a third-party design management company, there are a range of things that you'll need to consider. These include:
| | |
| --- | --- |
| Consistency in branding identity | If the agency cannot offer this for their own company, how can they be expected to do so for you? |
| Great ideas | While a design management agency may not be hands-on with the creative process, they should still bring fresh perspectives to the table |
| Spirit of collaboration | As mentioned, leadership and management differ. You will be providing the former. Ensure your agency of choice respects and understand this |
| Organisational skill | You should get an idea of what your agency is capable of from meetings. Design management involves keeping a close eye on all aspects of a business, so you must bring in a company capable of spinning multiple plates |
Qualities of a good design management company
Perhaps most importantly, you'll need a critical quality that's hard to identify – personal chemistry. You'll need to work closely with your design management agency, trusting them implicitly. The relationship will only function if you all always remain on the same page.
Of course, you're welcome to contact Creative.onl to discuss your design management requirements. Our experienced and dedicated team will be delighted to discuss your business needs.
Design management costs – what should businesses be spending?
As discussed throughout this guide, there are multiple approaches that a business can take to design management. Each of these approaches will come with a unique price point. To provide an idea, though not be taken as a cert:
Hiring a full-time Design Manager as a staff member will typically cost around £60,000 PA, plus benefits
Design management consultancy businesses come with a wide range of price tags. You'll need to shop around to find a price point that suits your budget. Feel free to ask Creative.onl for a no-obligation quote
Design management software will usually incur a monthly fee. Budget up to £50 for basic packages, doubling or trebling this if you need an increasing number of tools and features
Training courses for design management range from free to hundreds of pounds –
more on that in a moment. The time of your team should also be considered an additional expense if you handle design management in-house
Discuss the needs of your business from a design management perspective and calculate how much you can realistically spend. Design management is not an area to scrimp and save on budget, though. Sacrifices are better made elsewhere and redirected into this discipline.
Design management courses and careers – how to study design management
Having learned a little more about design management, you may have decided that it's a career path that interests you. If so, an MA in the subject is highly recommended. This is a qualification that most Design Managers will bring to the table. Some of the British universities that offer this course include:
The idea of attending University for several years, obtaining a foundational degree followed by a Masters, may not exactly be what you had in mind. If you're looking for something more in an online course, take to Google.
You'll find courses in just about every aspect of design management that will teach you various fundamentals of the discipline. Just be aware that many businesses will not hire a Design Manager, especially at the salary you may be expecting, without an MA. We have been at pains to point out how vital design management is to a company, and it's not something that somebody can blag.
We hope this guide has granted further insights into the world of design management. If you require more information or want to learn how Creative.onl can help your business with your design needs, please contact us. Our helpful and experienced team are waiting to hear from you!