What a difference a year makes. UX design has seen a lot of changes over the last 12 months.
Compare prices for UX services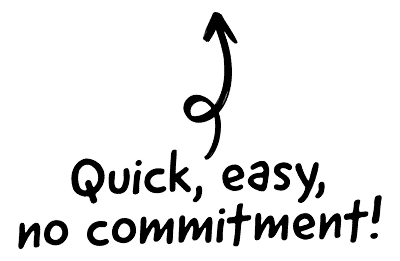 From gamification to boost user interaction to carefully choreographed animations and the humanisation of technology through personalisation and chatbots, the pace of change has been fast, fun and, at times, baffling.
Here's a roundup of the major changes from the last 12 months and what to expect from UX design in the year ahead.
Bright minimalism to content-focused experiences
In 2017, we saw many big brands embrace simple, minimal designs with vibrant colour palettes to pack a powerful visual punch. Clean designs don't just result in lower bounce rates, they can also boost your load times and compatibility with different screen sizes.

The CRM platform to grow your business
Great for entrepreneurs
Powerful data analytics
Manage sales and data

Seamlessly connect data, teams, and customers
Cutting-edge marketing
Ideal for teams or solo use
Measure sales conversions

Powerful web builder and advanced business tools
Great for startups
Powerful web page builder
E-commerce available

Supercharged content planning
Great for marketing
Better than lists or sheets
Manage social media

Create a new website in 10 minutes. Easy.
Launch your website fast
Powerful data intuitive
No coding skills needed
There's also been an increase in the use of negative space, which makes it easier for readers to retain their focus on a webpage, without feeling overwhelmed. Asana's website is a great example of all these concepts:
Minimalist designs also help web users to focus on a site's content and, as we move into 2018, we will see more of an emphasis on content-focused user experiences. As such, UX design will need a greater focus on the content strategy, not just the visual part of the design.
More UX designers are also using dominant typefaces that take up more screen space above the fold, which is a trend that'll continue throughout 2018.
Personalisation and conversation bots
From tailored imagery to Amazon adapting its homepage to match your previous purchases and search habits, personalisation popped up everywhere in 2017. Thanks to advances in AI and machine learning, UX design is moved away from the "one size fits all" mantra to individual experiences.
Taking personalisation to another level, we're also seeing a rise in conversational bots with the number of active bots growing from 30,000 in 2016 to 100,000 in 2017 for Facebook Messenger. "People prefer to use Messenger to interact with companies," Facebook VP of messaging products David Marcus said during his keynote at this year's F8 conference.
Videos and VR
2017 saw videos move into the mainstream, with 45% of people watching more than an hour of video content on YouTube or Facebook every week. The rise was predominantly on our social media streams with Snapchatters watching 10 billion videos every day and 82% of Twitter users watching video content on the channel.
As we move into the New Year, video will continue to dominate the user experience but it'll reach its next stage of evolution: incorporating VR, AR and 360-degree videos to really showcase a business, product or service.
Analyst firm CCS Insight even predicts augmented reality could become a normal part of the purchase process for consumers by 2021.
A biometrics boom
When the iPhone X launched this year with facial recognition software to unlock your phone, it was a sure sign that biometrics will move into the mainstream in 2018.
"The usage of biometrics is millenia-old but its large-scale adoption in modern technology has taken place only in recent years and is likely to become increasingly sophisticated and effective in 2017 and in years to come," according the Deloitte Consumer Review 2017.
Omnichannel UX
The Internet of Things (IoT) hotted up in 2017 with an estimated 8.4 billion connected "things" by the end of the year. As such, the user experience is moving beyond our desktops, tablets and smartphones and UX design needs to bring consistency as we enter 2018's multi-device world.
One important factor is the seamless transition between devices. Disney is one company that's already embraced the omnichannel UX phenomenon. For example, if you use the company's official mobile app you can see how long you'll have to wait for each ride when you visit one of Disney's attractions. You can find yourself on the map, plan your day and you could even use a customisable "magic band" when you visit a park to unlock your hotel door, access certain areas or store your photos from your trip.
As we move into 2018, more businesses will need to tap into omnichannel UX to remain competitive and provide dynamic and continuous user experiences. You may not need to develop a "magic band" but you will need to pay attention to how your users transition from one device to another.