Even if we ignore the challenging circumstances since 2020, there is no denying that the internet offers the largest potential consumer base in the world. Survey a hundred people and ask if their last purchase was inspired by browsing the web or seeing a billboard or magazine advert. You'll almost certainly find the internet coming out on top.
Compare prices for marketing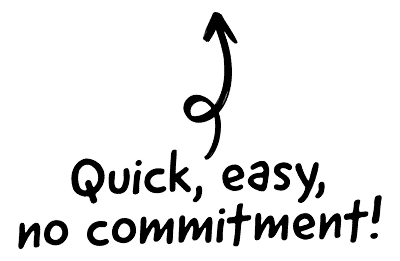 This means that to attract new business (and even retain loyalty from existing customers), any business needs to embrace digital marketing. To stand the greatest chance of success, it's advisable to seek support from professional purveyors of digital marketing services.
What are digital marketing services?
Digital marketing services are efforts to boost sales and conversions in the online world. In the 21st century, digital is an essential component of any marketing strategy.

The CRM platform to grow your business
Great for entrepreneurs
Powerful data analytics
Manage sales and data

Seamlessly connect data, teams, and customers
Cutting-edge marketing
Ideal for teams or solo use
Measure sales conversions

Powerful web builder and advanced business tools
Great for startups
Powerful web page builder
E-commerce available

Supercharged content planning
Great for marketing
Better than lists or sheets
Manage social media

Create a new website in 10 minutes. Easy.
Launch your website fast
Powerful data intuitive
No coding skills needed
There is more to digital marketing services than just, "advertising on the internet", though. Digital marketing comes in a variety of shapes and sizes, as we'll discuss in a moment. It's always advisable to seek advice and support from a digital marketing specialist.
This way, you can be sure that your marketing strategy is being targeted toward the ideal target audience. In many respects, digital marketing services are an extension of inbound marketing. A successful digital marketing strategy attracts potential customers to your business by offering what they need. This will gain attention and increase trust in your offering.
What types of digital marketing services are there?
Before you start looking for a specialist in digital marketing services – whether that's an agency like Creative.onl or an independent consultant – you'll need to perform a little due diligence. As discussed, digital marketing services are a broad church. Not every approach will be suitable for your business.
Take a look at this table to gain an understanding of the different types of digital marketing services open to any business. This will help you appreciate which services are relevant to your business model.
| Type of marketing service | Why is it important? |
| --- | --- |
| Search engine optimisation (SEO) | SEO services are the bread and butter of any digital marketing specialist. Effective easy will guide you to the top of search engine queries, ensuring greater traffic. SEO is easy to get wrong though, so it's always advisable to enlist professional help |
| Pay Per Click (PPC) advertising | SEO undeniably opens doors, but it is arguably most effective when paired with a PPC model. PPC advertising through Google Ads or Microsoft Advertising will grant you a plum spot at the top of any search engine query |
| Social media management | Almost 4 billion people throughout the world currently have at least one social media account. This is a rich pool of potential consumers to market to – but it's a fine art. Experts in digital marketing services can tailor an approach that does not feel intrusive to users |
| Content marketing | Done correctly, content marketing is a powerful tool in a digital marketing arsenal. Content marketing builds trust and loyalty from consumers, making it clear that you are not pushing for sales but recognising and working to resolve common pain points |
| Email marketing | Email marketing may feel a little outdated in the current era. In some respects, it's the online equivalent of pushing flyers through doors. There is still a place for a well-crafted, appropriately managed email marketing campaign, though |
Types of marketing service
There is nothing to say that you cannot take advantage of all digital marketing services. As the adage goes, throw enough mud and at least some of it will stick. This scattergun approach can become costly though – it and may damage your relationship with consumers.
A reputable purveyor of digital marketing services will work alongside you to draw up an appropriate strategy and focus on the approaches that are likeliest to yield results.
Digital marketing agency services vs. Digital marketing consulting services
If you have decided to enlist external digital marketing services, you'll have two choices. You could hire an agency or utilise the services of a standalone consultant. Let's discuss each approach.
Digital marketing agency services – pros and cons
Bringing in the services of a digital marketing agency means that you'll benefit from the wisdom and experience of a team of dedicated professionals. This comes with the following benefits.
✓ A broad array of experience and expertise. Agencies will have team members that have worked with countless different client groups
✓ Knowledge of cutting-edge developments with your industry and customer base. The business model of an agency revolves around keeping its finger on the pulse
✓ Significant timesaving. If you hire an agency, you can play as large or small a role in your digital marketing as you feel comfortable with. If you choose the right agency, you can leave them to work and focus on your daily tasks
✓ Access to all the latest and greatest tools and software. Agencies are constantly updating their offering to ensure they meet client needs
In the interests of balance, let's review the potential drawbacks of utilising the services of a digital marketing agency.
✗ Digital marketing agencies will have other clients. That doesn't mean that you'll be lost in the shuffle or forgotten, but if you want a dedicated one-on-service, no reputable agency of appropriate size will be able to provide this
✗ Agencies offer a full and detailed service – and accordingly need to charge a rate that reflects this. The expense will certainly be higher if bringing in an agency than it would be to use the services of an individual
✗ Agencies have broad experience, but it may not be in your particular sector or industry. Ensure this is the case before agreeing to a contract with a particular digital marketing services business
Overall, we would not hesitate to recommend seeking the services of an agency. All the same, you may wish to consider a consultant.
Digital marketing consulting services – pros and cons
As discussed, some businesses may be more comfortable with bringing aboard a digital marketing consultant over an agency. There are certainly some advantages to this.
✓ A consultant will typically be a one-person operation. This means they'll come with less red tape to negotiate, and may be willing to show flexibility on expense – which is already likely to be a little cheaper than an agency
✓ As a single operative, you'll likely be able to forge a very particular bond with your consultant – they'll be more like a colleague and a gun for hire. That's great for sole traders or very small businesses
However, there are also drawbacks to bringing aboard a sole trader consultant.
✗ Consultants only know what they know, based on personal experience. Unlike an agency, you will not be benefitting from a diverse array of experiences
✗ Consultants may not have access to the latest tools and training within the sector. This is not because a consultant is disinterested or unprofessional – they just lack the time and capacity to constantly balance work with training and research
✗ Bringing in a consultant leaves you at the mercy of one person's availability. If the consultant grows unwell or needs to attend to important personal business, they'll potentially be unavailable
✗ If a consultant does have other clients, they may spread themselves pretty thin. This can lead to a slightly rushed process on occasion, or worse, a scattergun approach before taking a, "wait and see" approach to reviewing the results
Overall, we recommend bringing in an agency over an individual. It will likely cost a little more upfront, but you'll also stand a greater chance of seeing an appropriate return on your investment.
Digital marketing services pricing
We'd avoided the elephant in the room for long enough – it's time to talk expenses. A bit part of your plans for digital marketing services will understandably revolve around how much budget you have available.
As we have intimated, a consultant will likely be a little cheaper than an agency, though you may get what you pay for. Our advice is to consider exactly which digital marketing services you feel you would benefit from and consider expense from there.
There is no such thing as a default cost for digital marketing services – every vendor will have their own price points. This table provides ballpark figures for your consideration, though.
| Type of service | Agency prices | Consultant prices |
| --- | --- | --- |
| SEO services | From around £1,000 | From around £750 |
| PPC services | Around 15% of PPC revenue | Around 5% of PPC revenue |
| Social media services | From around £500 | From around £200 |
| Content marketing services | From around £1,000 | From around £500 |
| Email marketing services | From around £350 | From around £200 |
Comparison of costs for marketing services
Now do you understand why we discussed choosing your approach carefully? It's important to get the balance of costs right for your business, and decide where to focus your marketing budget.
Comparing digital marketing services companies
If you're looking for a digital marketing services agency, your focus should be on mutual understanding. That means hiring an agency with experience in helping companies just like yours. An agency may have an amazing track record in the education sector, but that is not much use if you run an ecommerce website.
Expense will also play a part, as will personal chemistry. The most important thing is that your choice of agency has a firm grasp on your business and your target audience, though. Without these cornerstones of understanding, successful marketing is likely to be elusive.
This means that you must always meet with a potential agency. Do not just take Google reviews at face value – these companies market online for a living, after all! Ask to see a portfolio and arrange a face-to-face meeting. Any reputable agency will cheerfully agree to meet with you and arrange a demonstration of their capabilities.
Common digital marketing services mistakes to avoid
Having discussed how to find the right digital marketing services agency, let's review some of the common errors that must be avoided.
✗

If an agency or consultant promises you very specialist results, such as the top spot on Google for SEO services, walk away. There are too many variables involved in digital marketing to make such promises without chicanery
✗

Do not rush to take the cheapest offer you see – but equally, do not sign up for a range of costly services that will see no upside for your business
✗

Whichever service model you adopt, do not fish in the wrong pond. Learn what your consumers want and need and provide this. Master one industry before attempting to conquer another
✗

Do not focus so much on marketing that you forget the fundamentals, such as maintaining your website and apps. Effective digital marketing will bring attention to your online presence. You need to ensure people like what they see
✗

Do not launch a digital marketing campaign then sit back and expect money to start rolling in. Marketing campaigns are like plants. They need to be constantly nurtured to continue growing and will wither if left neglected
How to choose digital marketing services – step-by-step
So, based on the advice laid out in this guide, you should now be ready to consider hiring an agency or consultant for digital marketing services. Before committing, refresh your memory of how to go about this with a step-by-step guide.
How to choose digital marketing services
Build a profile of your ideal customer base

Start by making sure you understand who your target audience is, and document this so that you have something to refer back to.

Construct a preliminary marketing strategy

So you have something to show an agency or consultant – including SMART (Specific, Measurable, Attainable, Relevant, Time-Bound) targets so you can measure results.

Search for an agency

On Google (or better yet, through personal recommendations) or seek out a consultant. You will again find such people on Google, or through freelance websites like Fiverr or People Per Hour.

Meet with the agency of consultant

Test chemistry and rapport, and ensuring you feel the service provider understands your needs and intentions.

Ask to see a portfolio and examples of previous work

Specifically, try to find out whether the agency has experience in your sector.
Once you have completed these five steps, you're ready to make your hire – and, theoretically, enjoy all the benefits that come from bringing aboard specialist digital marketing services.
FAQ
What are digital marketing services?
Digital marketing services are tools used to promote your business online, attracting sales and conversions. Digital spending is becoming increasingly commonplace, so digital marketing is rapidly becoming more important than other, more traditional channels.
What's best, digital marketing services agency or digital marketing services consultant?
We recommend bringing in the services of a digital marketing agency over an individual. By hiring an agency, your business will benefit from a wide array of individual skill sets and experiences rather than just one. Agencies also typically have greater access to the latest technology and training.
How much do digital marketing services cost?
There is no fixed price for digital marketing services. It depends on the size of your business, the amount of work involved, and whether you hire an agency or a solo consultant. Expect to pay well into four figures monthly for a full package of digital marketing services, though. You may be better served picking and choosing the services you need most and focusing on those.
How to choose a digital marketing services agency?
The key is finding an agency with an understanding of your business model and client base. Ask for a portfolio and proof of results in the sector that you trade within. If you can get a personal recommendation, so much the better.
What is the best digital marketing service?
"Best" is always a subjective term. We recommend bringing in an agency with experience in all facets of digital marketing services. This way, you can rest assured that a specialist strategy will be devised with your unique business model in mind.
Digital marketing services are just one of the offers available to you through Creative.onl. If you'd like to learn more about how we can support your digital marketing efforts, please just get in touch. Our team would be delighted to discuss your needs with you.