Graphic design is a cornerstone of any business, especially one that trades online. For an SME, it can also be an expensive skill set to acquire if a company does not have an in-house designer. But how much should graphic design cost? How do you know if you're paying the best rate for a graphic designer? And is a cheaper, more affordable graphic designer always the best way to go?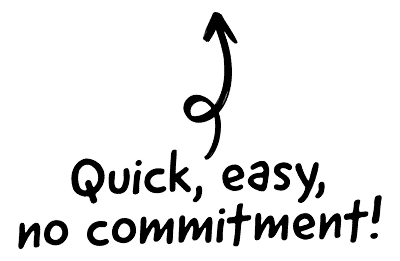 This guide reviews the average expenses associated with graphic design and how a business can find the most cost-effective approach to the art form. Read on to learn more about the best prices for graphic design services.
How much should a business spend on graphic design?
Graphic design services come in many shapes and sizes. If you have an in-house graphic designer on your payroll or even feel comfortable tackling your needs through software like Canva, the tasks will cost nothing but time.
If your graphic design needs are comparatively minimal or sporadic, though, you may prefer to bring in third-party support on an ad hoc basis. Here's an idea of what you should expect to pay for specific graphic design services.
| Type of graphic design | Average cost |
| --- | --- |
| Banner ad design | If you're doing business online, gaining traffic is the first step toward a conversion. A compelling banner ad, crafted by a skilled graphic designer, can attract a click. If you're paying for this service, expect it cost anywhere from £35 ($50) to £250 ($350) |
| Catalogue design | Print is not dead. If you're running an eCommerce site, a hard copy catalogue may even be able to attract new customers through an old-fashioned mailing campaign. Catalogues are not cheap, though – the price could be up to £220 ($300) per page |
| Ebook design | Ebooks are perfect for giveaways, providing users with information and helpful advice in exchange for first-party data that can be used for future marketing campaigns. Prices typically range from £150 ($200) to £1,800 ($2,500) – more if you also need a copywriter |
| Infographic design | Infographics present complex data in visual shorthand, making them very popular with consumers. You can also use infographics to forge relationships with high-authority websites as part of your link-building strategy. The price for an infographic will vary from £75 ($100) to £1,500 ($2,000) or you can use a tool to make them yourself. |
| Logo design | Designing the ideal logo is a fundamental part of branding your business, so it's not something to skimp on. Prices could start at around £75 ($100), rising to as much as £1,000 ($1,350) |
| Stationery design | Once you have your logo in place, you'll likely want company stationery that proudly displays it, such as business cards and letterhead. As with a logo, you may pay as little as £75 ($100) for basic design but could run to as much as £1,800 ($2,500) |
| Website design | To be honest, you really ought to be looking at web designers rather than graphic designers when crafting a website. You'll probably struggle to get anything worthwhile for less than £5,000 ($7,000), though – often more |
This is a guide only – every freelancer and agency will have their own rate card, so always be sure to discuss finances before committing to working with a third party. Naturally, if you're working on a longer-term project, you may want to consider paying by the project rather than an hourly rate.
What is better for graphic design – paying hourly or by the project?
If you're hiring a freelancer or a graphic design agency, one of your first questions should be how the bill for services will be calculated. There are benefits and drawbacks to charging by the hour or the project.
Typically, younger and inexperienced designers charge by the hour. This is an act of self-preservation. Suppose the project goes off the rails through no fault of the graphic designer, taking longer than anticipated and leaving them unable to pick up other work. In such an instance, they'll still be financially protected. It's also easier to calculate salary and earnings targets as a new freelancer by charging by the hour.
Cannier, experienced graphic designers are likelier to charge by the project. These designers take the moral of "Picasso's napkin" to heart – if they can work quickly, it's because they have spent years honing their craft and should not be financially penalised for this.
Charging by the project can also benefit the company making the hire, though. It clarifies that, unless there is a wholesale change in direction, the price is fixed. That helps avoid any nasty surprises caused by delays to the project and steadily creeping expenses.
What influences the cost of graphic design?
As discussed, "graphic design" is a broad and far-reaching term. To understand how much you are looking at spending and to assess whether a quote is reasonable, you'll need to take several factors under advisement.
| Factor | Why it impacts price |
| --- | --- |
| Experience | Arguably the most considerable influence on the price of external graphic design support is experience. A designer with ten years of industry familiarity will understandably, and quite rightly, charge more than somebody that recently graduated. They will have read every graphic design book on the shelf, worked with every variety of client, and likely resolved any problem you could think to throw at them |
| Project scope | How complex is the project you will be asking the graphic designer to undertake? Sometimes there is more to an asking price than just the sheer number of hours spent on Photoshop. If research and other duties are required, these may be reflected in a graphic designer's asking price |
| Project deadline | Are you expecting the graphic designer to drop everything and meet an urgent deadline to deliver this task? If so, do not be surprised if it hikes up the price, especially if you do not have a pre-established relationship. Using the word "urgent" with a freelancer can be like saying "wedding" to a florist – an automatic surcharge becomes a genuine possibility |
| Project value | In many respects, the value of a job matters more than the price to a graphic designer. A freelancer or agency will not ask for a percentage of any profits that the project gains, but if they know that you'll be using this work for several years and turning a significant profit on it, do not be surprised if this is reflected in the initial asking price |
| Expenses | If you have very particular requests for your job, the graphic designer may need to invest in special software or other services that make it possible to meet your expectations. The graphic designer may expect you to pay for any licenses that are required for such additional packages |
| Logistics | Logistics of where and how the graphic designer will be expected to work will play a significant role in pricing. A freelancer that works from home, thus saving on travel expenses (in addition to childcare and other potential knock-on impacts to leaving the house), will usually come cheaper than a designer that you ask to work from your office on a nine-to-five basis. If you hire from overseas, most notably Asia or Eastern Europe, you may find the price drops even further |
What is more cost-effective – handling graphic design in-house or hiring a freelancer or agency?
If you're looking for graphic design services, you have three choices. Hire a full-time graphic designer to join your team, enlist the services of an individual freelancer, or seek help from a graphic design agency like Creative.onl. Let's look at the cost implications of each of these approaches.
Cost of in-house graphic design
If you have a regular need for graphic design in your business, you may want to consider hiring for such a position full-time. The average wage of a graphic designer in the UK is £26,258 ($35,747) PA. This will obviously vary, depending on experience.
The best thing about hiring a full-time graphic designer is knowing your expenditure from one month to the next. As long as the employee works for you, you can budget for a fixed wage.
The only downside to this is that you'll also need to pay for everything else the designer needs to complete their work. You'll need to pay for a state-of-the-computer, any software packages the graphic designer will need, and of course, a benefits package.
Cost of freelance graphic designers
The internet is packed with freelance graphic designers of all skill and experience levels. Many have their own websites, and others populate sites like Fiverr, Upwork and People Per Hour. If you have a graphic design brief and a few minutes to spare, you're almost certain to find a graphic designer for your needs.
The quality and reliability of freelance graphic designers vary almost as much as their hourly rates. Some freelancers, especially those based overseas, will offer extremely attractive prices. Just take the time to check reviews in these instances, ensuring you will receive the promised level of service. Paying somebody £20 to create an amateurish design in Canva then having to pay somebody else to do the job right ends up costing more than simply hiring the right designer at the first time of asking.
There is no denying that, should you find the right freelancer, you will potentially enjoy high-quality graphic design services for a very reasonable price. You may have to kiss a few frogs before you find your prince, though. It's up to you if that's a risk that you're willing to take.
Cost of graphic design agencies
Graphic design agencies invariably cost more than freelancers, but they come with a range of advantages. Just some of the reasons to consider teaming with a graphic design agency include:
An agency will bring a diverse range of multiple perspectives and experiences to the table, rather than just one
If your usual graphic designer is unable to work, an agency can immediately replace them with somebody else of equal experience and talent
Agencies have broad skill sets, often offering a range of additional skills and values to complement their graphic design capabilities
Graphic design can be tied in with other marketing or design needs by an agency, which eventually leads to potential savings
Simply take to Google to research the availability of different graphic design agencies or save yourself the effort and just get in touch with Creative.onl. We would love to discuss your needs with you.
How to tell if a graphic designer offers good value for money
If you're going to spend money on a graphic designer, whether as a permanent employee or on a freelance basis, you'll be keen to ensure you are paying a fair price for their services. Key considerations here include:
Is the graphic designer meeting the targets that you set them? Assigning SMART goals is the best way to achieve this
Are you seeing a return on investment from your graphic design? By this, we mean are you making more money than you would without the services of a graphic designer, and does this additional income justify the expenditure?
Look at other graphic designers available with work, with experience equivalent to the designer you are brought in. Are they charging the same rates as your graphic designer?
Does the graphic designer get on with the task at hand, needing minimal interaction with you and your team? If so, and they are producing high-quality work, the time you're saving on guiding the designer should be considered part of their value
What to do if a graphic designer changes their rates
If you enlist the services of a freelance graphic designer, it's unlikely that their rate will remain the same forever. As individuals gain more experience and education, they will likely become increasingly popular with businesses looking to hire them.
What's more, if a graphic designer works with you regularly, they will likely understand how important to your business they have become. With this in mind, expect an external graphic designer to raise their rates accordingly.
If you find yourself questioning whether an increase in rates is reasonable, shop around and look at comparative designers. Would bringing another freelancer with the equivalent skill level cost you just as much – plus the time it will take to get them up to speed with how you like to work?
If so, it seems pointless to refuse to pay this new rate. If this new designer asks for more than seems appropriate, consider seeking a new collaborator. Do not allow a third party to hold your business over a barrel. Of course, if you do agree to a rate increase, you'll also expect this reflected in the level of service.
It's important to remember that a freelancer is not an employee, so you cannot place the same expectations on them as you would a full-time member of staff in your company. However, if rates increase, you are more than entitled to revisit any agreements – unspoken or otherwise – that you may have enjoyed before, such as allowing a little more flexibility on delivery deadlines in exchange for a lower-than-average rate card.
Agencies tend to hold a steadier rate card and negotiate increases in advance. If you'd like to learn more about how Creative.onl price up our services, and how we can help your business with any graphic design needs, please do not hesitate to contact us.