Why hire a PHP developer?
Running a business can be expensive, and many company owners are keen to avoid accruing additional costs. However, if third-party support is required, this can be unavoidable – freelancers and agencies expect to be paid for their expertise and efforts.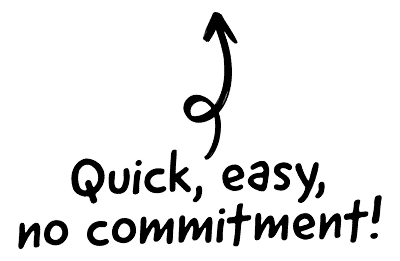 Web development is one of the areas that external support is often needed. Take the programming language PHP, for example. Your team may be unaware of how impactful PHP can be in creating an effective website or web app. Let's review when it's appropriate to hire a PHP developer for your business.
What does a PHP developer do?
PHP is a free, open-source programming language that could be compared to the bass player of a band. It may not grab as many headlines as flamboyant lead signer analogies like HTML or JavaScript but can be indispensable to helping a website reach its operational potential.
PHP developers are best described as the back-end web wizards. Most PHP developers will use this language to build or enhance the back-end functionality of a website, troubleshooting any problematic code and adding a little flair and flourish where necessary. This means they need to work closely with front-end designers and developers to encourage a superior user experience, though.
As PHP is less cumbersome than HTML but works neatly alongside this alternative language, the two complement each other perfectly. Ultimately, a PHP developer will perform nips and tucks to keep a website's core code as simple – and thus reliable – as possible.
Does a business need to hire a PHP developer?
That depends. If your company website does not need a PHP expert, there seems little point in paying for a different type of developer. You may need to embrace PHP without realising it, though. If your website lacks advanced features and fails to attract interactions, or is prone to dropping at inopportune moments, consider hiring a PHP developer to rewrite the code accordingly.
If you already have an in-house team that can handle web design but lack PHP experience, this language is considered easy to learn. It may be more cost-effective to upskill existing staff. A particularly small start-up may not have a full team dedicated to creating websites, though.
Equally, your existing staff may already be overworked and lack the time and inclination to learn another programming language. In these cases, look to bring in an experienced head to pitch in.
Different types of PHP developer
Like most contracted roles with the tech sector, bringing in a PHP developer will mean a choice between hiring a freelancer, contractor, or agency. Each of these approaches differs a little.
Freelancers will typically work remotely – maybe even overseas – for a fixed hourly rate, delivering jobs on a task-by-task basis
Contractors are like freelancers in that they'll be assigned a particular task, but they'll likely charge by the day or a fixed fee for the whole job and will usually choose to work from your office
Agencies can offer a full-service approach, with PHP potentially being just one of the skills provided by an experienced agency
The big question remains, though – which is the best kind of PHP developer for your business to hire? Review this table of pros and cons to decide for yourself.

Freelance PHP developer
Pros
Freelance PHP developer
Cons
PHP contractor
Pros
PHP contractor
Cons
PHP development agency
Pros
PHP development agency
Cons
Cheapest choice, especially if you hire from overseas
Working remotely can be challenging, especially if the freelancer cannot be contacted
Dedicated service from a professional working from your site
Will need a desk, computer, phone, etc., in your workplace, incurring costs and administration
A full-service offering – PHP is likely just part of the package provided
Undeniably more expensive than individuals
Happy to work on a "one-and-done" basis
Will likely walk away when the project is complete, offering little to no aftercare service
The contractor will be able to interact directly with your UX and web design teams
Must be considered part of the team and thus granted access to potentially sensitive data
A dedicated team of developers, ensuring a wide array of experiences and insights
Your preferred developer may not always be available, and somebody else will step in
Will work whatever hours are needed to get the job done
Charge by the hour, so delays on your side can get costly
Can extend a contract if a job runs over an anticipated deadline
Lines can blur between 'contractor' and 'employee' – long-term contractors can become legally entitled to paid holiday and other benefits
Will be keen to maintain a long-term working relationship, not walk away after a project
Terminating a working relationship with an agency will be messier than an individual as contracts, etc., will be involved
Every business has different needs, so only you will know what PHP developer suits you best. Take the time to make the right choice, though. Never lose sight of how critical PHP can be to a successful website.
PHP developer costs
As we intimated above, the costs of hiring a PHP developer will vary depending on which approach you take. Agency asking prices will typically start at around £70 ($95) per hour, rising depending upon the level of service offered. Do not be surprised if you're quoted as much as £2,000 ($2,700) or more per month for a full-service web package.
Freelancers and contractors can be much cheaper, especially if you hire from Asia or Eastern Europe, though that kind of long-distance working relationship brings its own challenges. Prices for a freelance PHP developer could be as low as £20 ($30) per hour or as high as £100 ($135) per hour, depending on their experience level.
Best places to find a PHP developer
Now that you have weighed up the costs of a PHP developer and are keen to bring one in, you need to know where to look.
Agencies are simple – just take to Google and enter "PHP developer agency" (or just contact Creative.onl!) You'll find plenty of matches online, but remember, most agencies will have a long list of skills in their repertoire. You can usually tie in your PHP needs with other web design needs.
If you prefer a freelance or contract approach, seek out the ideal employee through specialist portals. There are generic sites like Upwork, People Per Hour, and Fiverr, but it's advisable to use a freelance resource that specialises in tech roles. Examples of this include Upstack, Toptal, and Hackajob.
How to make sure you're getting a good PHP developer?
If you're spending money on a PHP developer, you need to ensure that you're hiring the best person for the job. Start by reviewing the portfolio of the individual or agency, looking for a clear understanding of your business niche and target and audience.
Beyond that, an effective PHP designer will boast the following traits:
Broad skillset. Your developer should not only use and understand PHP. They should also be fluent in other programming languages. HTML is a given, but ask about CSS, JavaScript and Python too
Great communication. A PHP developer will need to work closely with your existing team to create the perfect website. Ensure your developer takes instruction well and can express their ideas in a clear and compelling way
Flexibility. Even the best-laid plans can crumble when technology and business intersect. Ensure that your PHP developer is flexible enough to roll with the punches, putting in extra time where necessary and adapting work patterns if necessary
Up-to-date and relevant knowledge. Like all programming languages, PHP is subject to regular updates and new frameworks. Ensure that your developer remains abreast of all the latest and greatest improvements to PHP, not relying on tools that look and feel outdated in 2024
How to hire a PHP developer
If you're ready to take the plunge and hire a PHP developer for your business, follow these six steps to ensure that you make the ideal hire.
How to hire a PHP developer
Decide upon a framework for your PHP needs

There are countless PHP frameworks available to developers, each specialising in different areas. Your developer will likely have their own preferences, but it will be beneficial to understand which will suit your needs best. This will help you find the ideal developer for your company.

Determine the kind of PHP developer that you need

Once you know what you are looking to gain from a PHP developer, you'll have an idea of what business model will suit you best. You probably won't need a full-time staff member, so you need to choose between an agency, a freelancer or a contractor. Each of these approaches has pros and cons, as discussed previously.

Your choice will likely come down to three factors – availability, budget, and additional needs. If you only need support with PHP on a short-term basis and are not looking to spend too much, a freelancer will likely do the trick. A contractor or (especially) an agency may be a wiser hire if you have complex, ongoing website needs.

Research PHP developers

Of course, identifying what kind of PHP developer you'll need is only part of the battle. You'll then need to find an appropriate agency or freelancer. This search can be conducted online. Refer back to our segment on the best places to find a PHP developer for valuable resources – and as a reminder, Creative.onl will always be happy to talk to you.

Once you find a potential PHP developer, look at their portfolio and bio. If you're hiring an agency, look for work related to your business niche and search for reviews on sites like Trustpilot and Google Reviews. If you're seeking a freelancer, use a reliable site (ideally one that pre-vets candidates) and dig deep into their work history. Create a shortlist of potential PHP developers and schedule interviews.

Interview PHP developers

You must interview a potential PHP developer, whether agency or individual, before bringing them into your business to work on your website. Obvious logistics, such as payment, location, and deadlines, must be agreed upon in advance.

You'll also need to run a chemistry check. A PHP developer needs to be a great communicator that gets along with the rest of your team. This interview is also an opportunity to learn more about the skills of your chosen PHP developer, ensuring they match your business needs.

Set targets for your PHP developer

Third-party contractors should be treated as employees in terms of performance targets. You'll be paying for the services of your PHP developer, so make it clear what you expect in return for your financial outlay.

Assess the performance of your PHP developer

Schedule regular reviews of how your PHP developer is working and ensure that you receive a sufficient return on your investment. This may be tricky on a very short-term job, but it remains worth your time.

A reliable PHP developer can be a handy person to have on your speed dial – if you are happy with the work provided, keep in touch. You never know when you may need such services again.
FAQ
What is a PHP developer?
A PHP developer will be an expert in writing code using this language. Most often, a PHP developer will specialise in tidying and streamlining web page code, especially on a website built using HTML, and adding additional flourishes beyond the capability of HTML to drive user engagement. A PHP developer will write any coding scripts required to get a site operational and edit any software that utilises PHP as needed.
How to hire a PHP developer?
You may not need a permanent PHP developer on staff. You can bring in third-party support when required, either in the form of a freelancer or an agency. Enter "PHP agency near me" into your search engine of choice to find a local business. Check freelancer sites like Toptal, Upstack, and even Fiverr if you prefer an individual.
How much does it cost to hire a PHP developer?
The expense of bringing in a PHP developer depends on who you hire. Freelancers, especially overseas, are typically cheaper than agencies, but agencies may have more experience. Expect to pay anywhere from £30 ($40) to £80 ($110) per hour. If you want to hire an experienced full-time PHP developer, the average salary is around £63,000 ($86,000) PA.
What skills should a freelance PHP developer have?
A PHP developer should not be a one-trick pony – they should be fluent in other coding languages. HTML is a non-negotiable, but most competent PHP developers will also understand JavaScript, Python, and others. The developer should also be comfortable with additional tools, like Composer, and be fully aware of the latest and greatest developments within the realm of PHP.
What questions to ask a PHP developer before hiring?
Before pulling the trigger on hiring a PHP developer, you need to confirm their level of experience. This should be reflected in their asking price. If you are happy with this answer, learn what frameworks the PHP developer is comfortable working with and discuss your goals. Ask how the developer will meet your targets, ensuring that you are satisfied with the response.
When to hire a PHP developer?
Bring in a PHP developer if you are looking to add a little flair and dynamism to a website written in HTML or stabilise the back-end of a site. PHP and HTML work very well together, but the former allows users to interact with a web page more directly than the latter. As user interaction and reliability are key ranking factors in SEO, the skills of a PHP developer can be hugely beneficial.